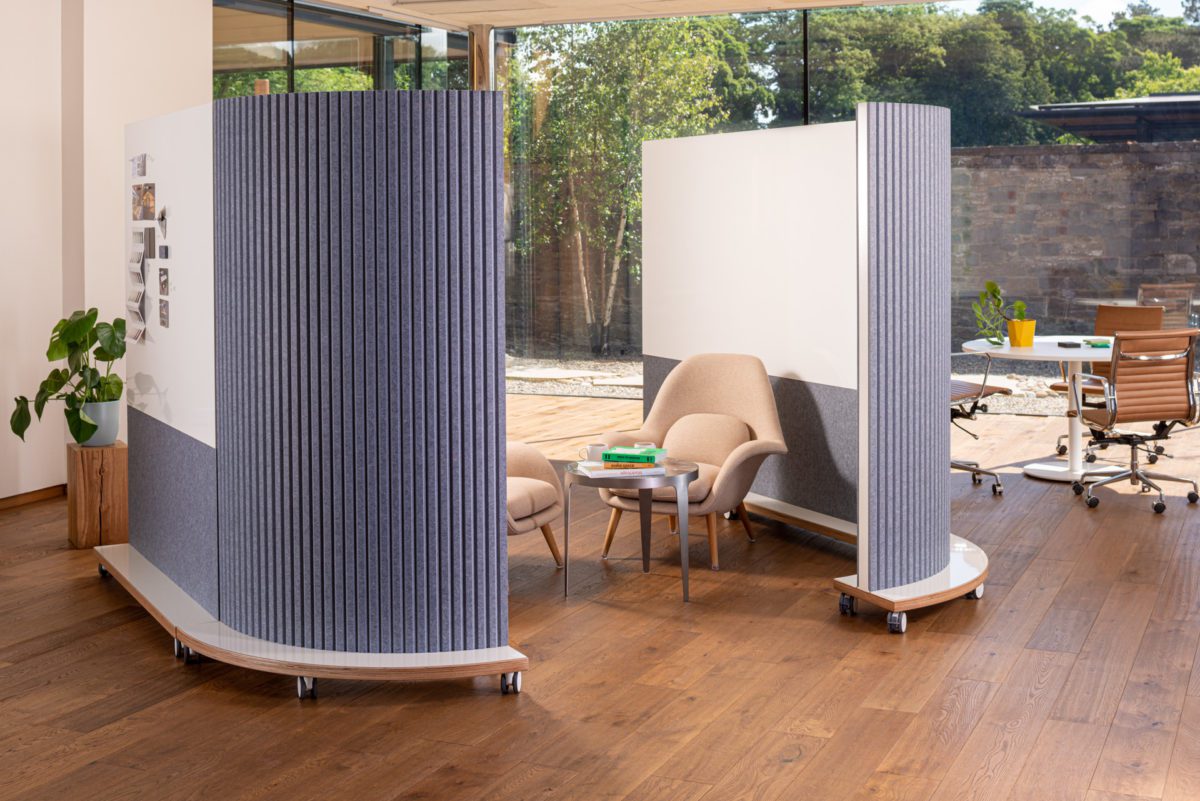 Logovisual answer the demand for modern office spaces to be flexible with their new range
Collaboration furniture specialist Logovisual has expanded their range of ThinkingWall mobile walls. The range answers the increasing demand on modern office spaces to be flexible to meet the needs of different workers and tasks. From small team huddles to a video call, the team at Logovisual believe building in visual and acoustic privacy is key in an open plan space.
The new ThinkingWall Mobile Acoustic Curve and ThinkingWall AV Divider fit with other units from the ThinkingWall Mobile range to create amazing, adaptable collaboration spaces. They are quick and simple to switch out and move around to make new layouts as often as required.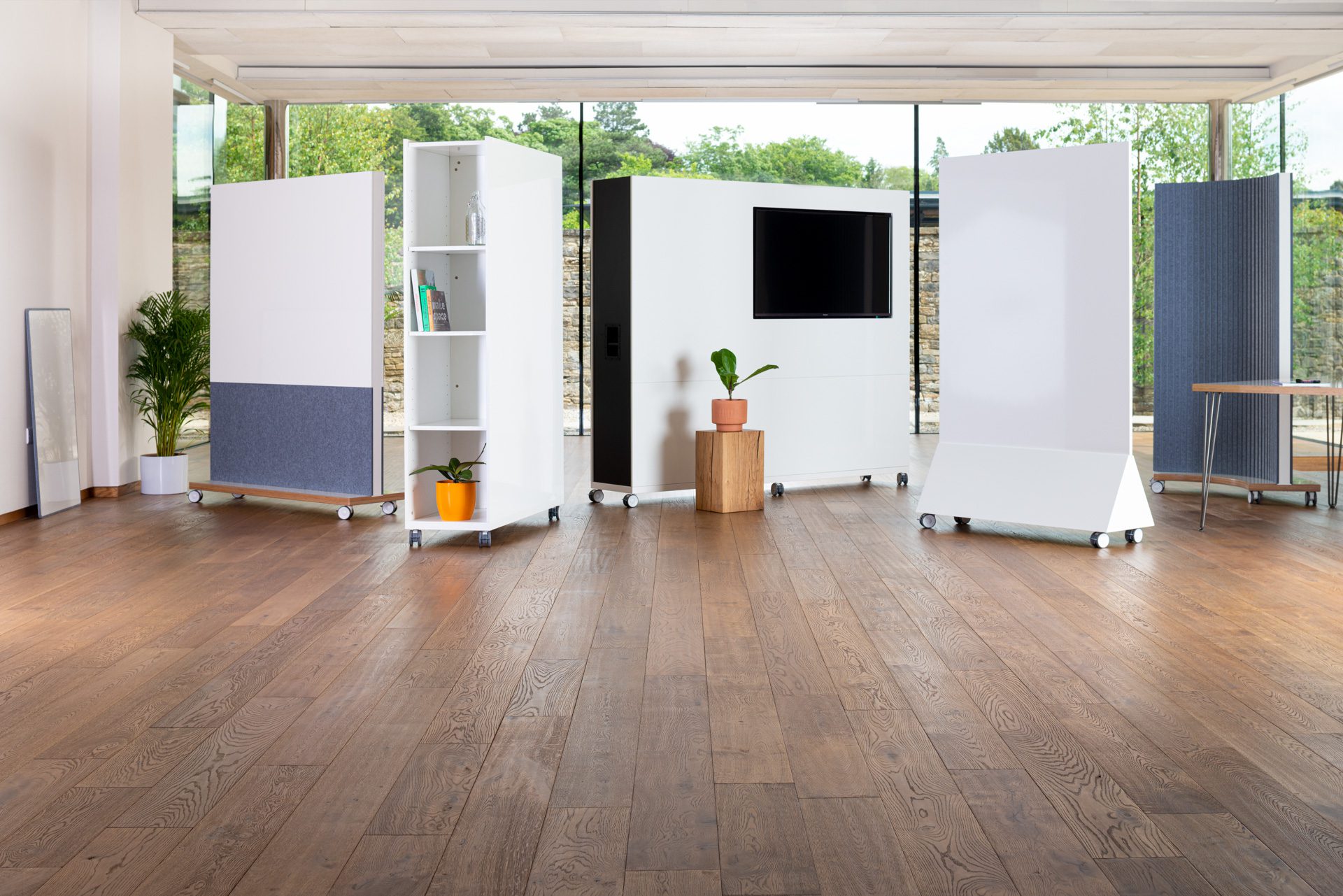 Logovisual have over 25 years' experience in designing and developing collaboration furniture including visual thinking and planning systems. Dan Varney, MD of Logovisual, was heavily involved in the design of the range and explained the thinking behind the concept:
"The current trend is very much in reducing conventional desking and seating in order to re-purpose office spaces as places to come together to meet, to catch up, to collaborate… Places to foster community, shared culture and purpose. You can't do that in rows of desks, and the team that's in today might be bigger or smaller or needing to work very differently tomorrow. You kind of need flexible spaces that can be adapted on the fly without getting the builders in each time. Our products are about making that possible."
ThinkingWall wheeled units are built to order to incorporate a host of practical features such as dry wipe surfaces, storage, full or part acoustic panels, shelving and digital connectivity via an AV screen. Designed to work alone or in multiples, each unit is easy to move into position to reconfigure space.
New to the range, the ThinkingWall Mobile Acoustic Curve shares design aesthetics with the ThinkingWall Acoustic Freestander, with a simple low-profile base with exposed ply edge finish. Unique grooves in the acoustic surface lend a modern, sculptural finish. The curves can fit at each end of a single wall, next to each other to give a more enclosed booth, or in an S shape to offer pod-type spaces on each side. Sturdy lockable castors glide over hard or carpeted floors, and the unit will even fit into a standard passenger lift for easy transport between rooms on different floors.
The second addition to the range, the ThinkingWall AV Divider, adds space for a digital screen to the original ThinkingWall Divider concept. A folding shelf and USB/HDMI sockets sit neatly at one end, designed to hold a laptop or tablet. Drywipe surface to each side contrasts with coloured ends to match any interior palette. Add a wireless webcam to the top of the unit and it's ready for video calls and presentations or turn the whole wall smoothly on the six castors to use the reverse as a full writing surface for a flexible, space efficient solution.
Logovisual will be showcasing the ThinkingWall Mobile Acoustic Curve and the ThinkingWall AV Divider alongside other products in the range at the Workplace Design Show at the Business Design Centre in London on 4th & 5th November 2021.
For further information about Logovisual, visit logovisual.com
All images courtesy of Logovisual