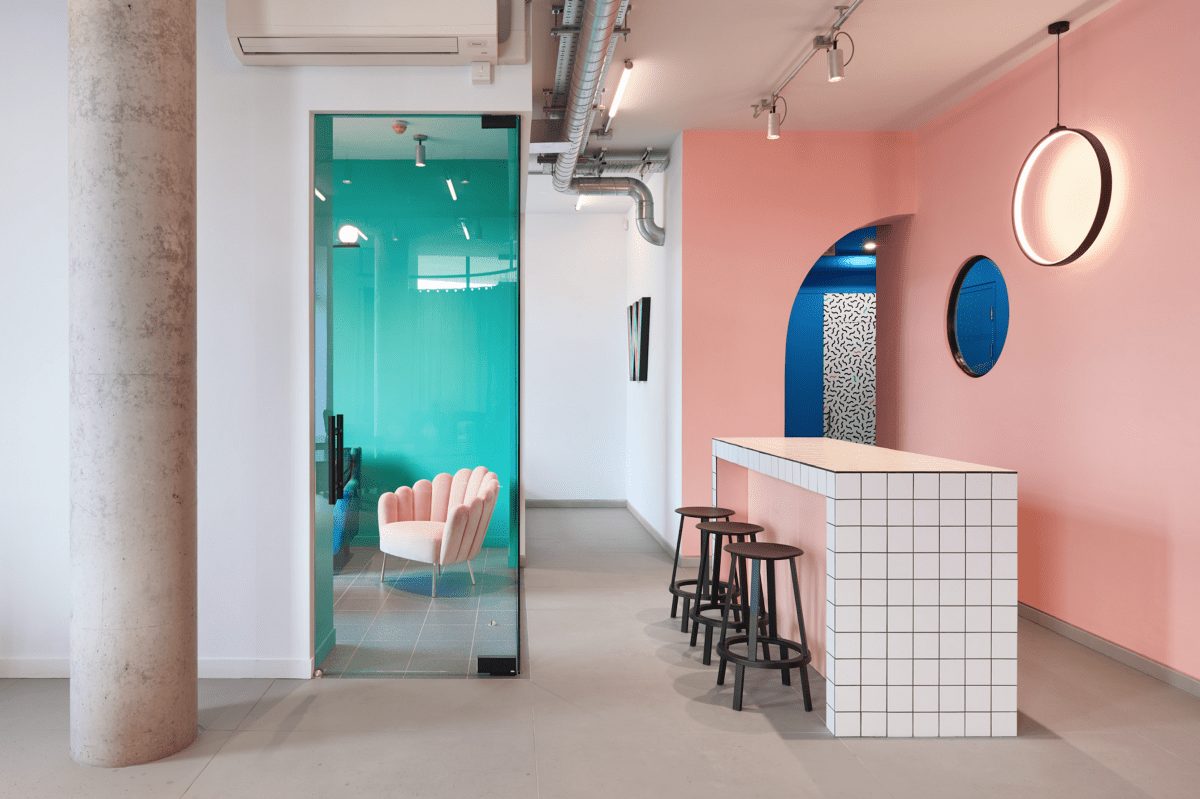 The design team behind last year's high profile Keith Haring Tate Liverpool exhibition has created a vibrant agency space that's bursting with colour, contrasts and curves
When Alison Weir and Rich Gundry, founder and MD respectively of Bristol's Wonderland Communications, first approached London-based design team Interesting Projects, designers Joana Filipe and James Mason were challenged by the 447 square metre space's complex floor plan.
Nestled on Bristol's Harbourside, the concept for the space was inspired by Alison's desire for colour, flow and unexpected delights. To create a space that aids collaboration, the designers answered the detailed brief while working with the challenging dimensions.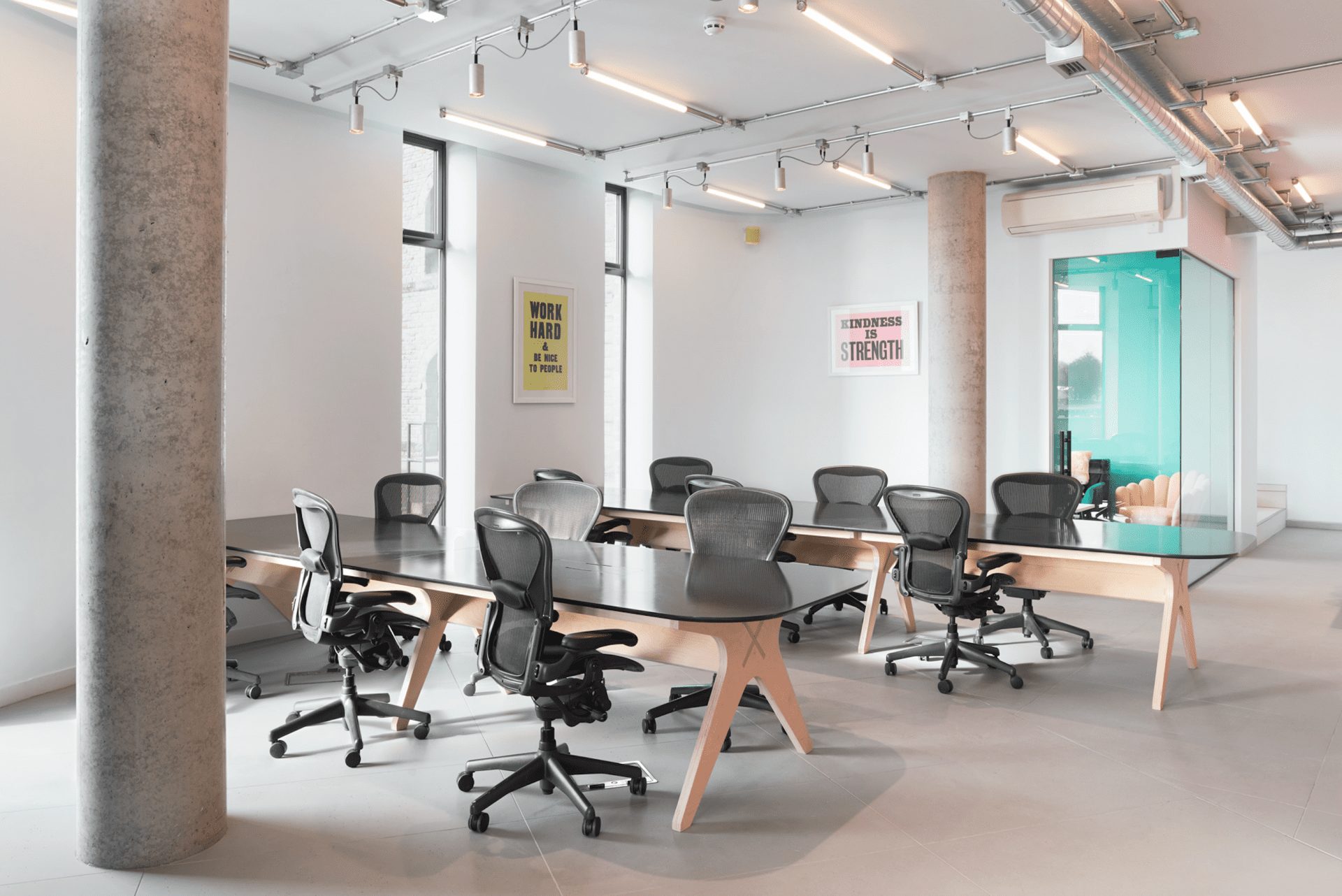 Inspired by the agency's Alice in Wonderland-esque name, "We wanted to explore the idea of going through the 'rabbit hole' into a space that's not what it seems", said Joana and James. "We had a bright colour palette to work with, in keeping with Wonderland's look and feel, and another challenge was incorporating this bold colour scheme into a good, functional working space."
As such, the duo created unexpected apertures and fun pockets of colour in transient spaces like the meeting room and banquette seating area, while also playing with large volumes, curved walls, seating and feature lighting, including soft hanging pendant lights, which give the space a homelier touch.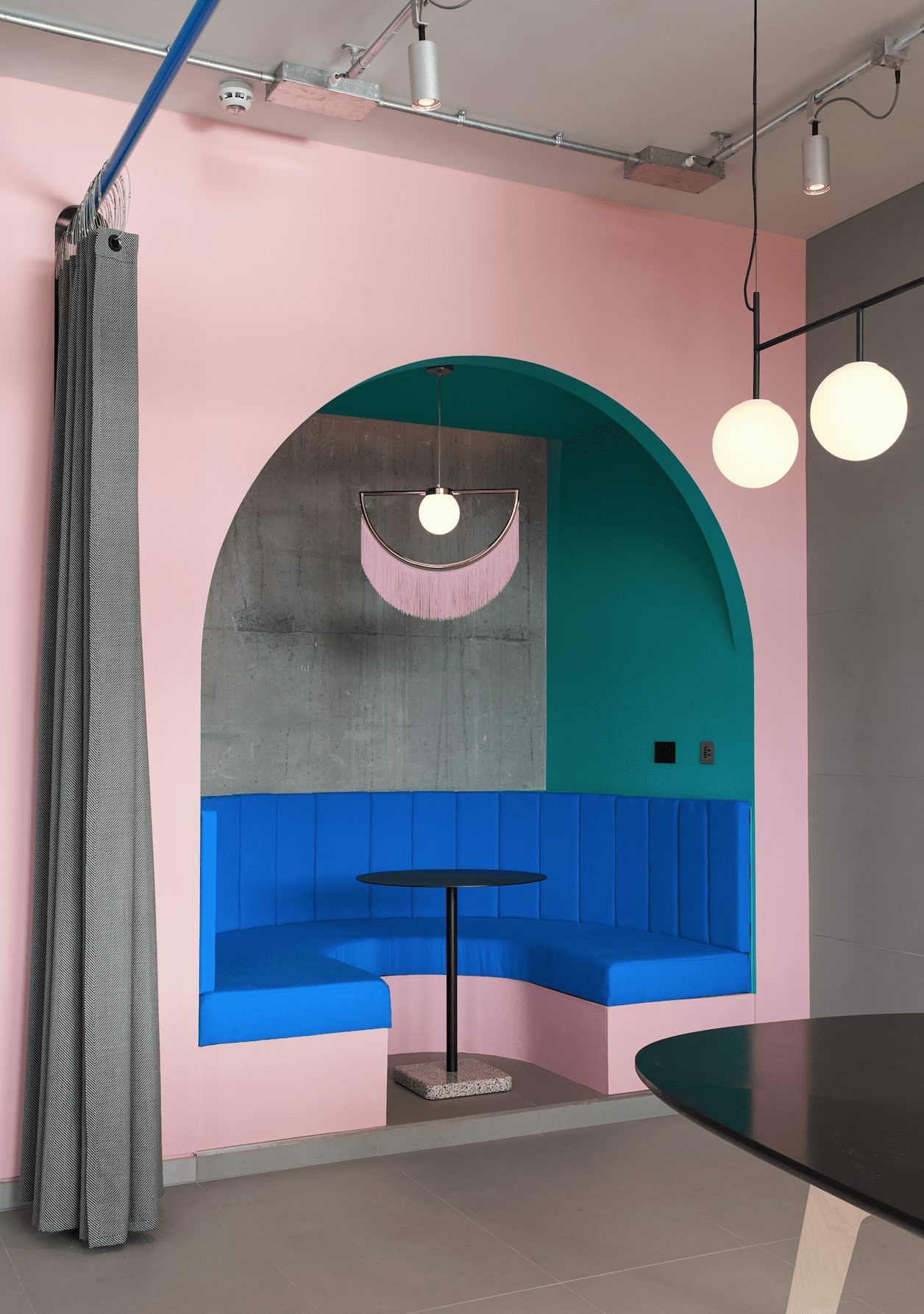 To contrast this, Interesting Projects pared back the floor and ceiling by adding industrial touches such as raw metal ceiling lights and framed existing unfinished concrete walls.
Open desk workstations ensure a functional and collaborative environment, in line with Wonderland's culture of participation and engagement, while customised Valchromat tops set in calm white walled surroundings, facilitate clear thinking and focused work. The result is a playful yet grown-up interior that complements Wonderland's workplace culture and identity.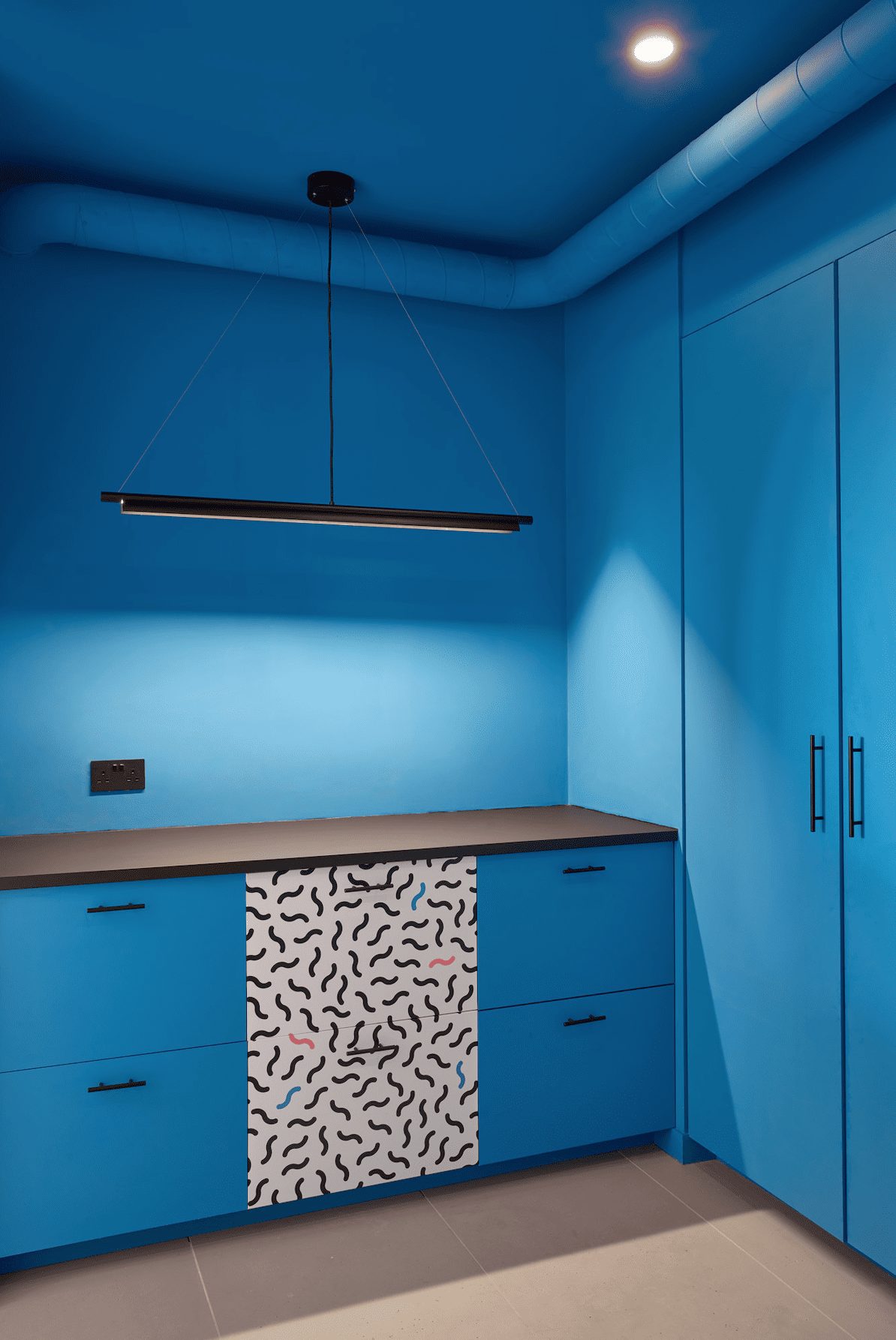 "Together with Interesting Projects we've created a place where the whole Wonderland team feels at home and inspired, neatly bringing together both function and form", adds Rich. "We started with an empty shell and ended up with a calm space that works perfectly with our agency, our people and our clients."
All images courtesy of Interesting Projects