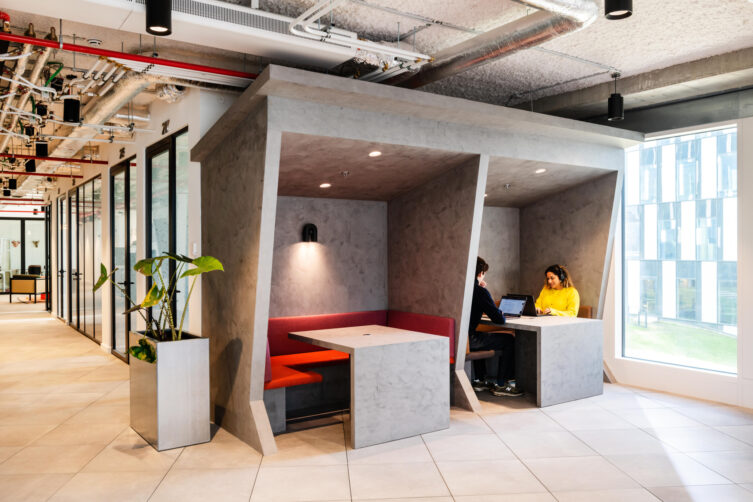 Working with a myriad of craftspeople, designer Jean-Paul Lespagnard injects Silversquare Guillemins with a global point of view
The first sign that a zany sense of wonder awaits at Silversquare Guillemins, in Liège, Belgium, is the large, metallic Tchantchès figure propped against a column at the entry.
Tchantchès is a puppet synonymous with 19th-century Liège folklore, and this gleaming rendition, crafted by local coppersmith Pascal Jacques, embodies "the mix of art and craft" that Brussels fashion designer Jean-Paul Lespagnard hoped to instil in this 10th outpost of the Silversquare coworking hub.
One of Silversquare's most compelling aspects is that each of its locations flaunts a bespoke design. The recently opened Antwerp Tower branch, for instance, is the handiwork of Belgian-born Stephanie D'Heygere, founder of her eponymous accessories label.
Lespagnard grew up in the Walloon region, home to Liège, so for the brand's inaugural presence in the area, he wanted to create a destination evocative of its dynamic setting, beside the Santiago Calatrava-designed railway station and near to the La Boverie museum. "It's a place where there is always movement, and I liked the concept of exchanging ideas and growing a community," says Lespagnard. "Had it been in the city centre, it might have been something completely different."
Silversquare Guillemins is part of the brand-new office and residential complex Paradis Express, and the building had yet to be completed when Lespagnard designed the interiors. "It was non-existent. Usually, I enter the space and I can feel the volumes, so it was a full surprise to me," he recalls.
Despite the lack of grounding architecture to expedite his design mission, Lespagnard instinctively felt the need to balance a neutral backdrop with "fabrics, objects, and people that would bring the colour," as he puts it. After holing up in one of the Brussels offices for a spell, to observe the philosophy behind a coworking space, he developed a framework, "but I pushed it to go further."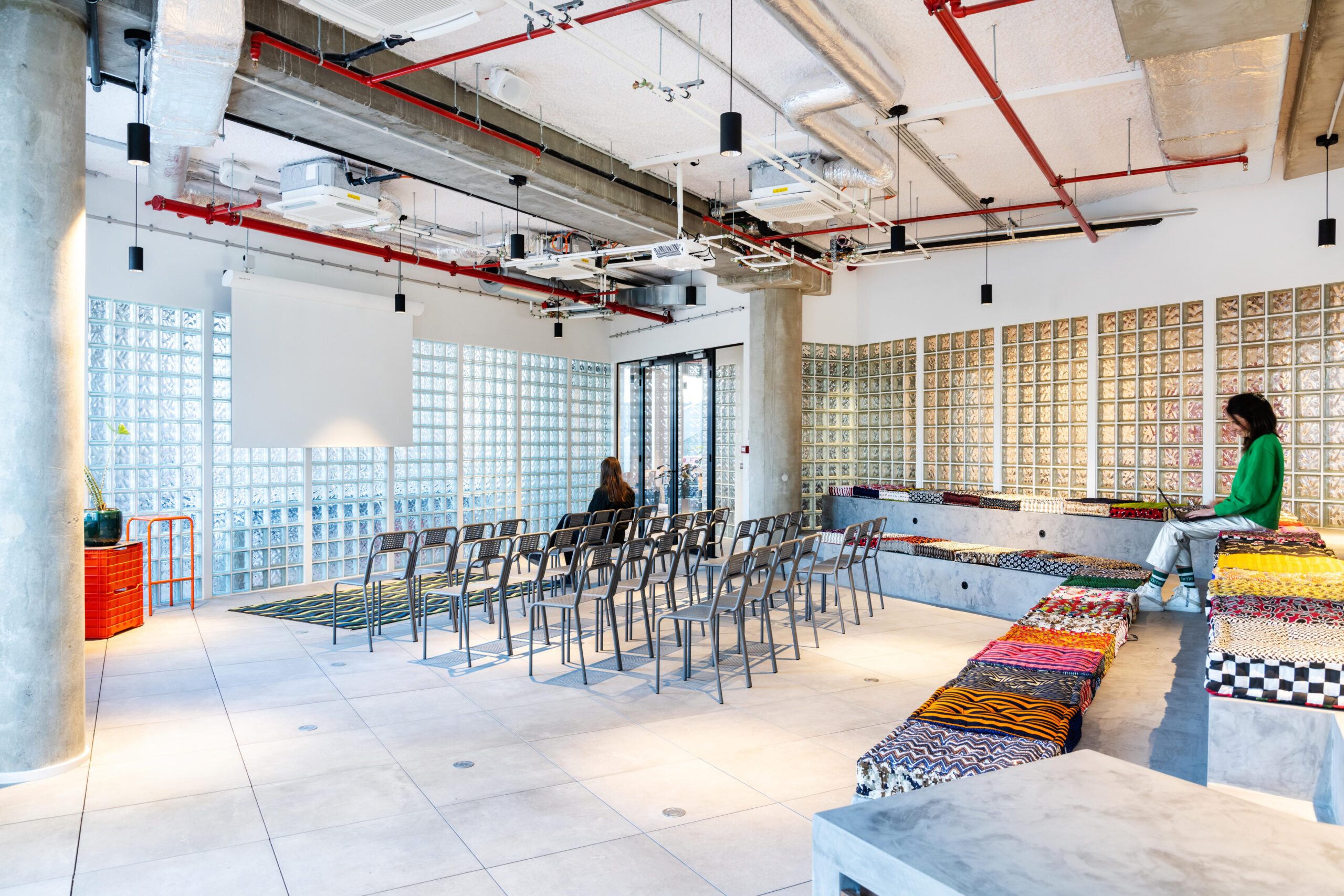 Frequent travels, whether it's for bringing scarves or dance costumes to life, have pulled Lespagnard into the orbit of myriad craftspeople, and he worked with many of them to inject this project with a global point of view.
Mexican artisans from Puebla and Jalisco, for instance, are behind the vibrant tableware, while the straw lamps were produced by a cooperative in Morocco's Atlas Mountains. Door handles, made in Faridabad, India, take the shape of waffles, a Liège specialty. On a jaunt to India, Lespagnard also developed a distinctive textile that melds fabrics from Mumbai markets with materials used in business shirts.
With its adult playground and Chai Lobby, Silversquare Guillemins certainly exudes a hospitality spirit, yet the 74 private offices, which Lespagnard envisioned as small bungalows, are fuelled by productivity. Lespagnard's embrace of frosted glass and adjustable, industrial-style desks, as well as the deep orange-hued vegetable and fruit crates that double as stools and side tables are all clever, practical touches.
"As soon as people install themselves inside, there is a cosy and inspiring mood," says Lespagnard. "Through the floor-to-ceiling windows, you even have the sense you are walking through the streets."
Images by Marthe Hoet & Silverlake
Enjoyed this article? Read more: The Malin opens its third members-only coworking space in New York's West Village