Piercy&Co elevate workplace design for Fora's latest London outpost by merging heritage with the future to create a lifestyle-centred coworking hub
Shopping has long been the raison d'être of London's Oxford Street, but opposite the iconic Daniel Burnham-designed Selfridge's, The Parcels Building is an airy six-floor workspace that reflects the hectic high street's shifting personality.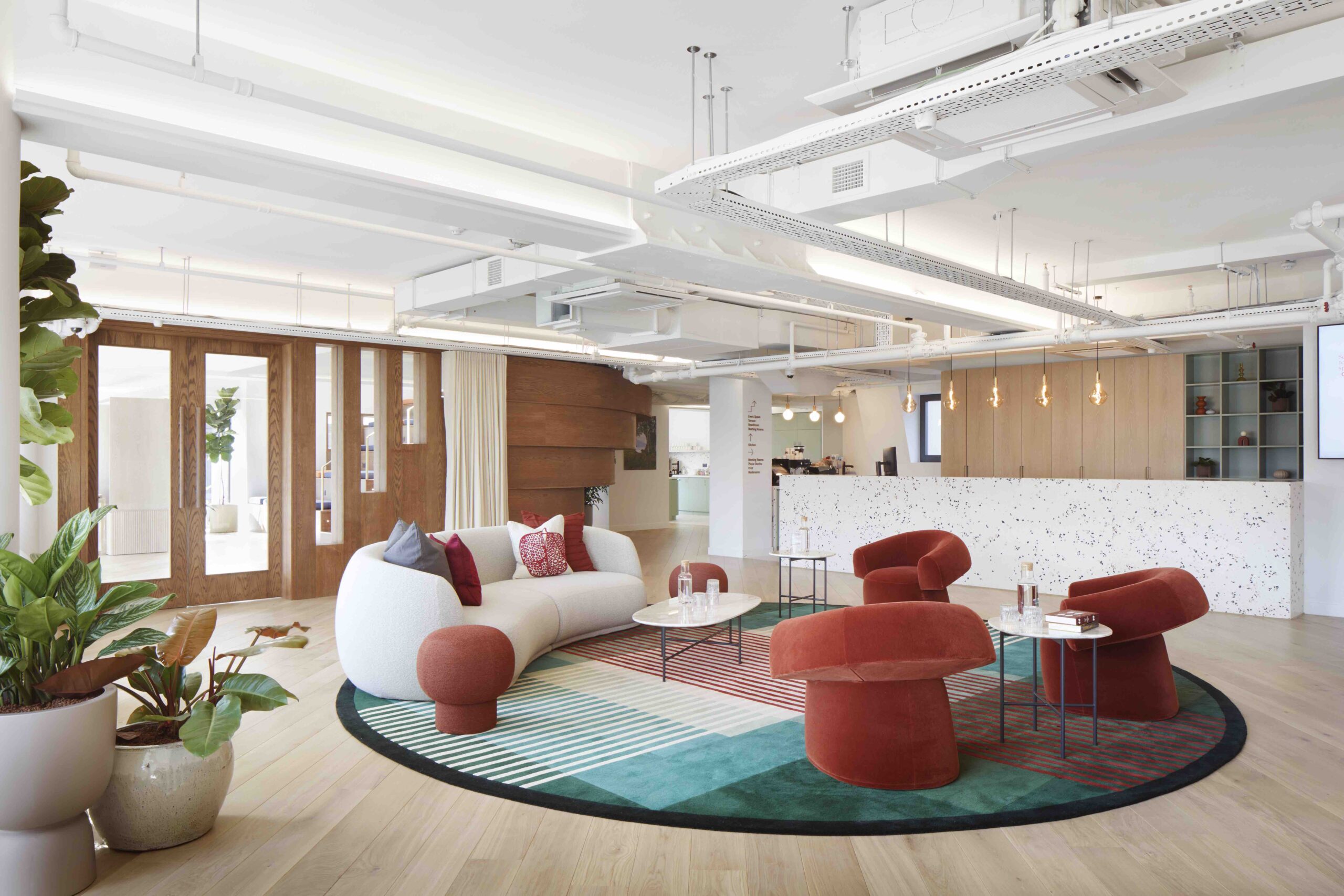 Originally built as an office in the 1950s, The Parcels Building, owned by Duke Street Property and redeveloped by The Office Group, flaunts a refurbishment by Dublin's Grafton Architects that includes a new Portland stone-clad façade, an additional storey, and tranquil outdoor space.
Local firm Piercy&Company, meanwhile, handled the 24,000 square feet of interiors, where the edifice and its relationship to the surrounding community are also highlighted in London photographer Andrew Meredith's large-scale monochrome images.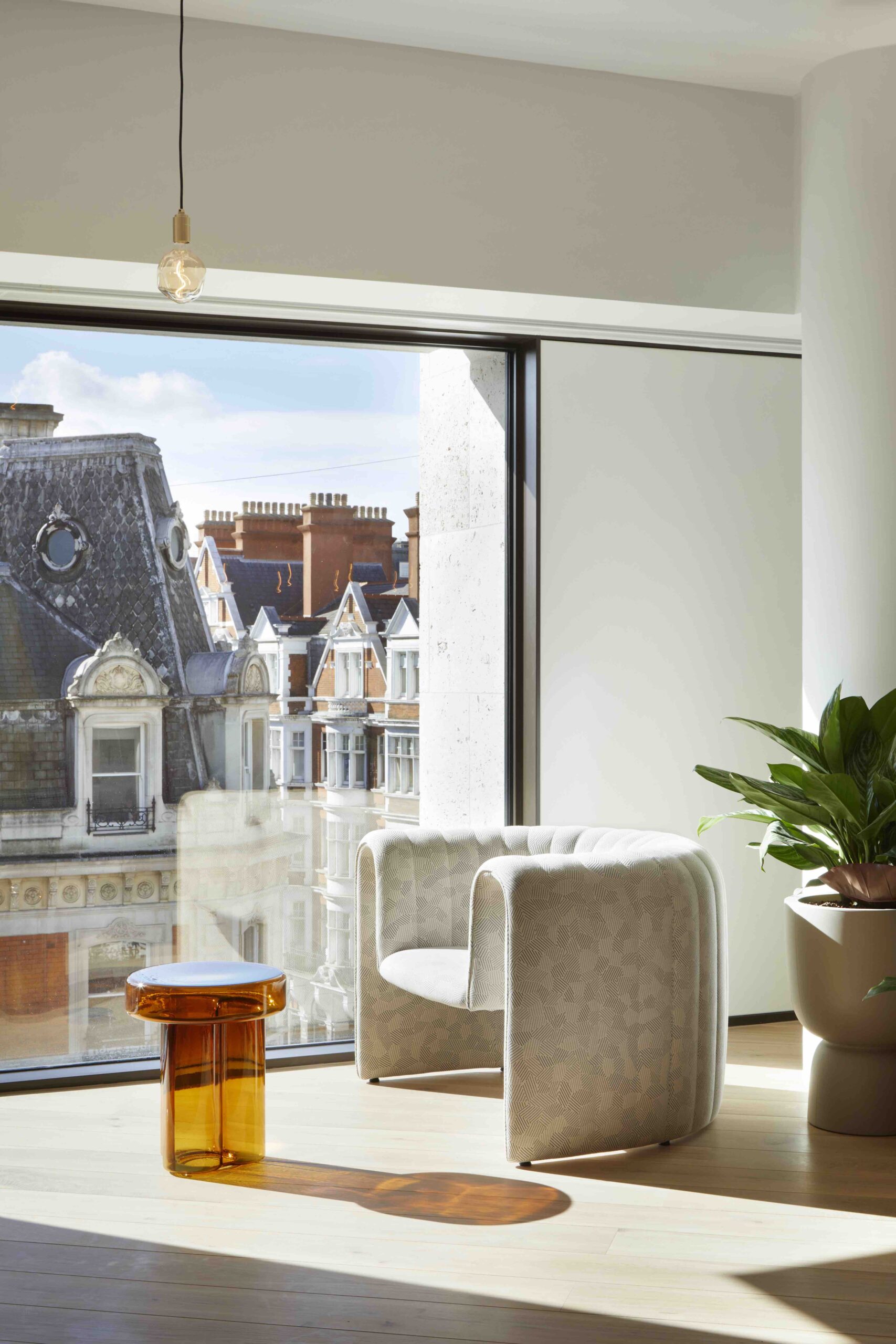 This lifestyle-centred coworking hub unfolds on floors two through seven, but it's on the fourth where guests are greeted with the coffee bar and a lounge filled with greenery and natural light. "It was a bold move to put the arrival and event space in the middle," says Piercy&Co studio director Neil Howsam. "You'd normally expect it at the lowest level, but it was a key placement that allows it to directly link to the terrace."
An integral focus of the design narrative was to establish "a variety of settings for different types of work," adds Howsam, "including secondary spaces like a quiet reading room." From the lounge, for example, visitors can make their way up to the two-storey event area's bar and suite of meeting rooms or pause for an alfresco coffee on level five. Floors six and seven are home to private offices, but down on two and three, the kitchen, breakout zone, and library offer opportunities for socialising, brainstorming, and contemplation steps away from flexible desks.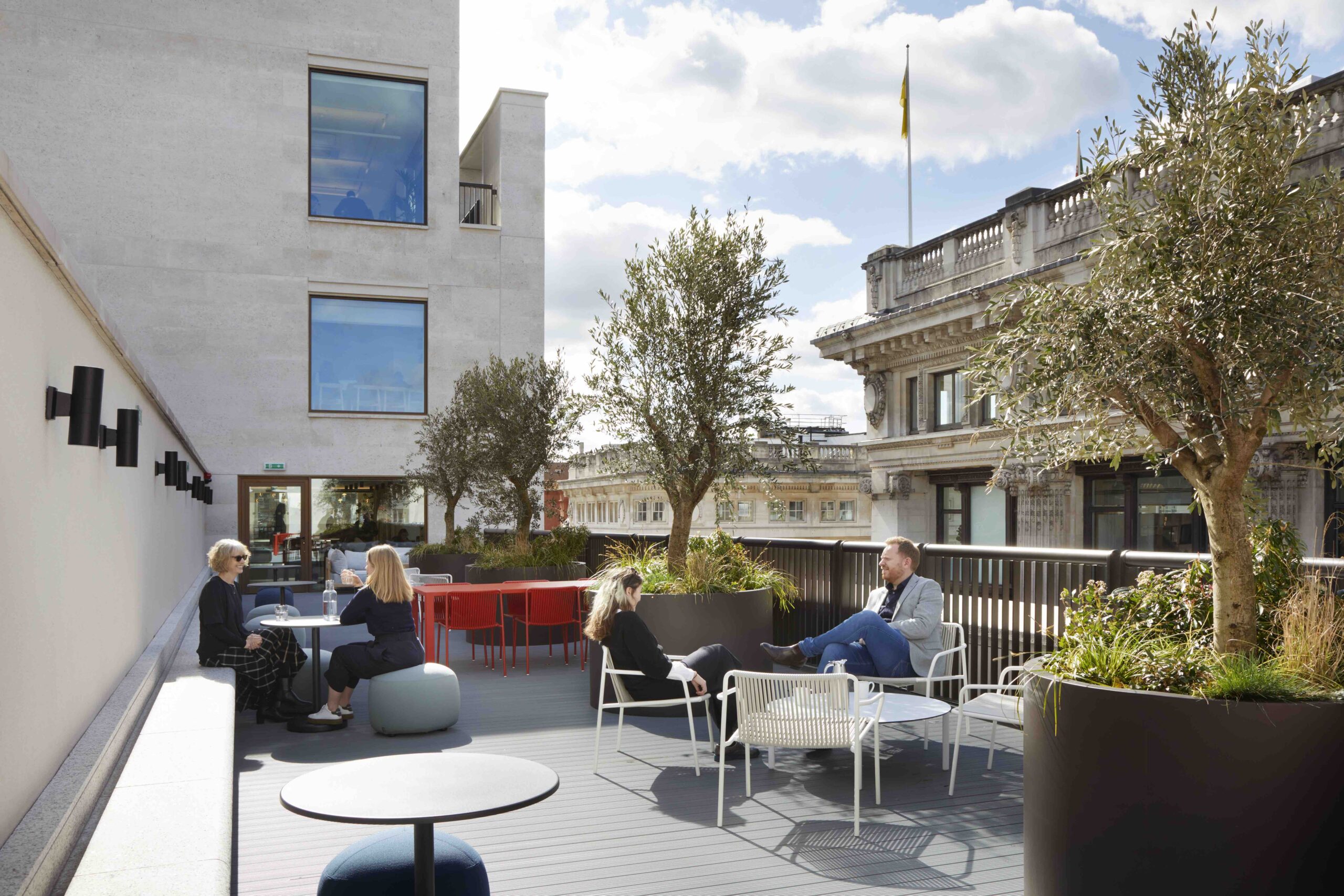 "In terms of material palette, our job was to provide a relatively neutral backdrop," explains Howsam, yet it is enlivened with a chic spirit that nods to The Parcel Building's upscale retail neighbour with splashes of teal and coral and custom graphic patterned rugs inspired by architecture.
Along with furniture from Very Good & Proper, there is seating swathed in recycled Kvadrat fabrics and Normann Copenhagen tables crafted from recycled plastic that capture the project's dedication to sustainability. As does the plentiful Huguet terrazzo, spawned from recycled cement and aggregate, that finds its way onto worktops, islands, and even bathrooms. The terrazzo is also the star of the reception desk, an element that Howsam singles out as one of the "little markers that tie the design together throughout."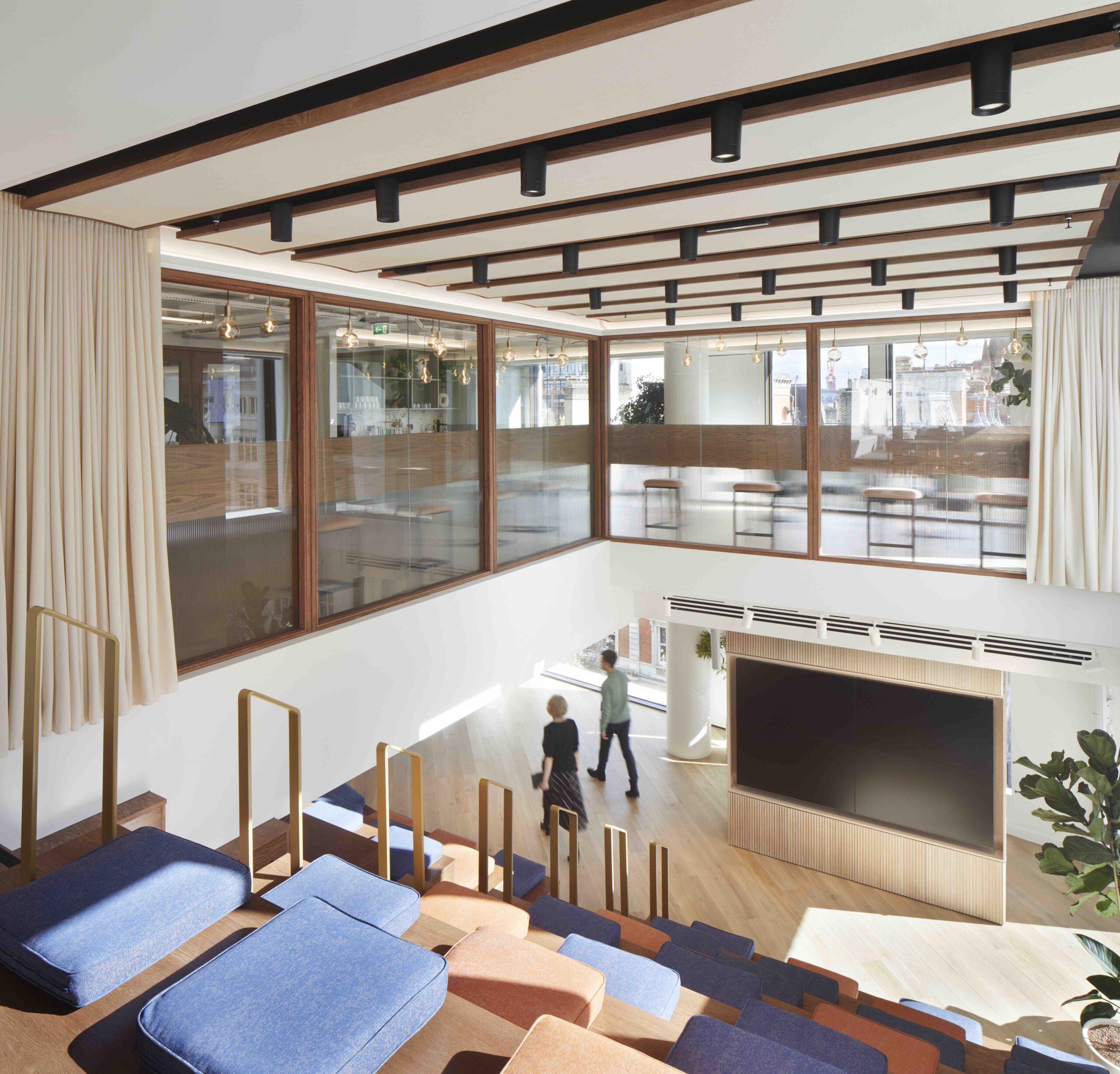 Given that The Parcels Building was renovated rather than designed from scratch, "there were compromises that were going to have to happen," recalls Howsam, "but we tried to condense as best we could. The complexity was retaining an existing frame with relatively low floor-to-ceiling heights. Every inch of that floor plate is used for something that in some way adds to the experience."
Much attention was paid to the details, from the joinery to the spatial arrangement. "It's a small, L-shaped building, and grand gestures were not that easy," Howsam points out, but the event venue, with its staircase and amphitheatre-style seating, certainly makes a striking impression. "It's the visually dominant piece of the floor plate," says Howsam. "Carving one of the structural bays out to create the double-height space gave it real character."
Images by Jack Hobhouse
Enjoyed this article?  Read more: The Malin opens its third members-only coworking space in New York's West Village