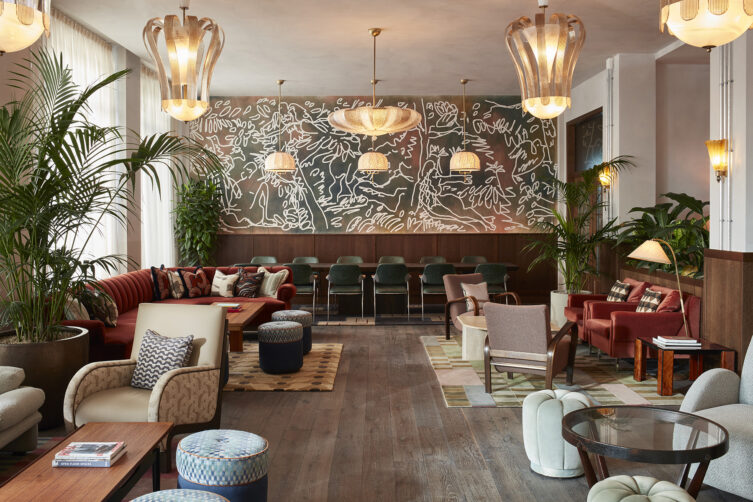 Designed in-house by AIME Studios, The Hoxton opens its doors in west Berlin's Charlottenburg neighbourhood creating its own design narrative 'rough nouveau'
It was only a matter of time before the vibrant and welcoming hotel chain The Hoxton reached Berlin. The latest iteration has opened its doors in west Berlin's Charlottenburg neighbourhood.
Each of the Hoxton's is rooted in its particular locale and the same goes for this new addition to the city's hospitality scene. Designed in-house by AIME Studios, the interiors of this Hoxton are connected by a carefully constructed narrative built around 'rough nouveau', a concept that draws inspiration from both the theatricality of Charlottenburg's golden era and the raw materiality of Brutalism.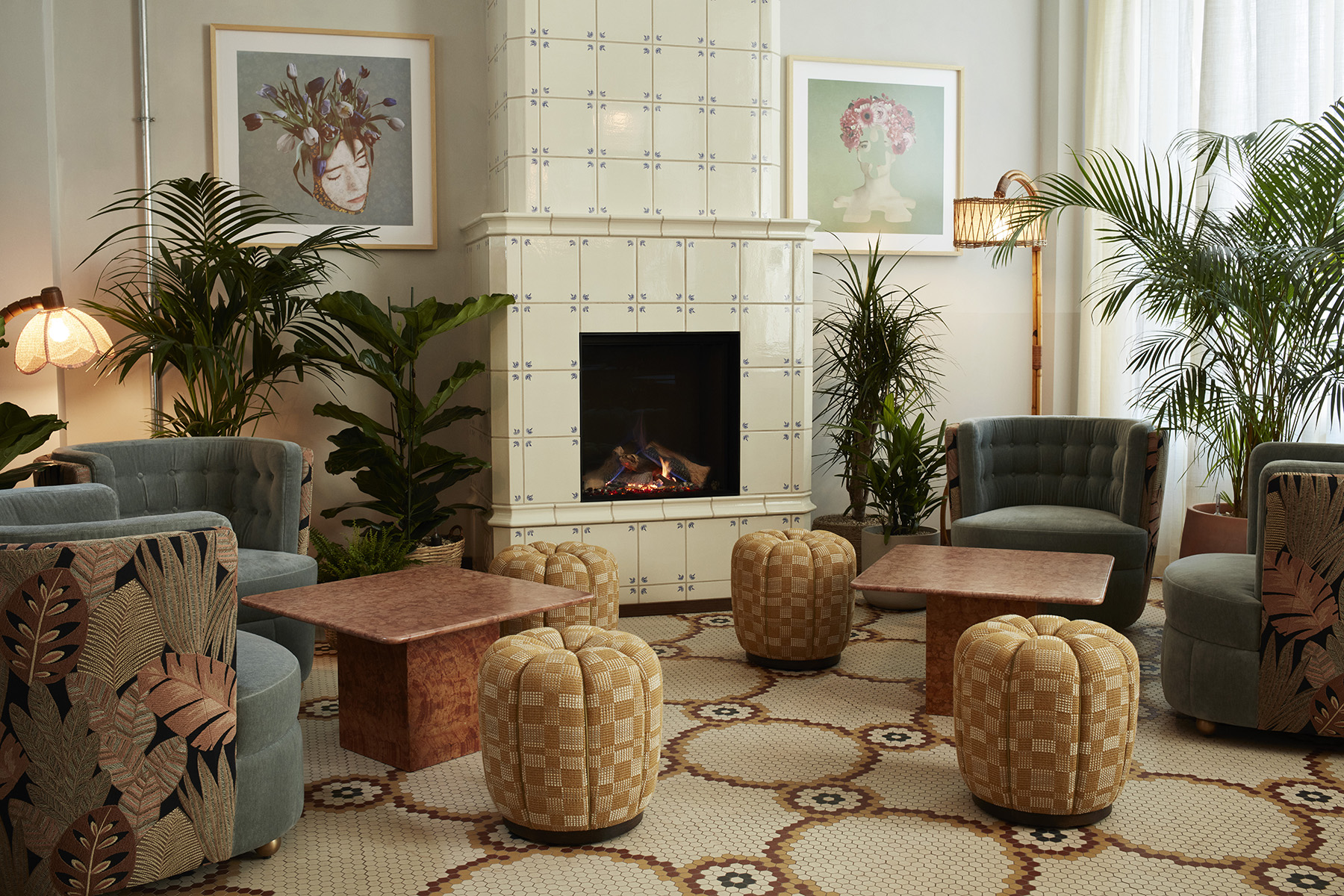 "The overarching aesthetic narrative of the hotel has been inspired by the different artistic, architectural and cultural movements that have helped shape this corner of the capital," explains Charlie North, vice-president of design at AIME Studios.
"In the public areas, features such as rough plastered walls, distressed timber floorboards and the concrete-effect reception desk touch on the raw materiality of Brutalism, while elegant cornicing, mosaic tiled floors and vintage Murano glass chandeliers reflect the fluid, organic motifs of Art Nouveau."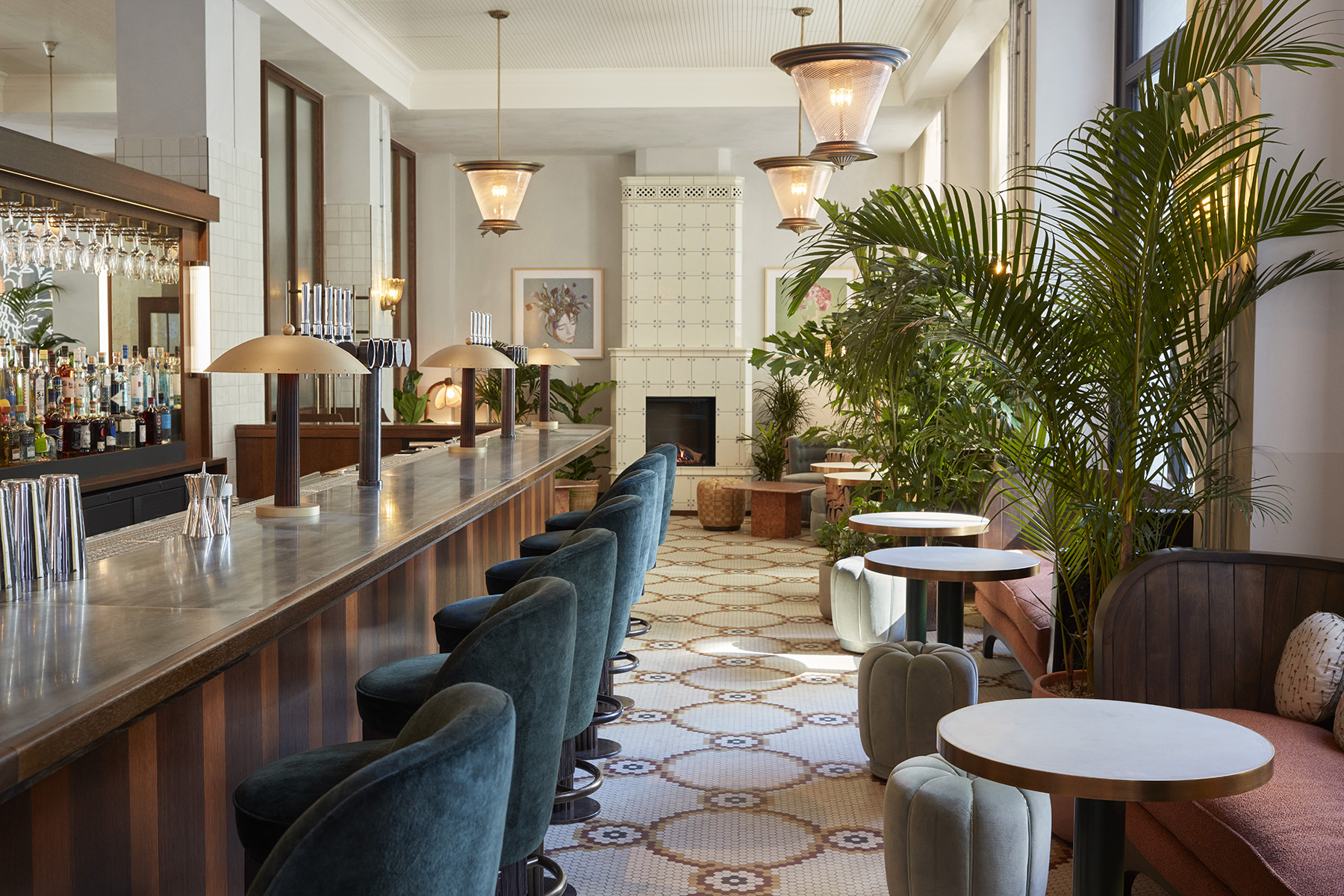 True to its inclusive ethos, The Hoxton, Charlottenburg not only offers 234 sumptuous bedrooms but welcomes guests and locals at The Teahouse, an elegant corner café that transforms into an intimate cocktail bar; the House of Tandoor, a North Indian-inspired restaurant and the hotel's lobby, which is dotted with mid-century furniture sourced from Northern Europe.
A charming Delft-inspired tiled fireplace makes for an inviting and cosy corner in the lobby bar. Meanwhile, the Apartment, a hybrid meeting and events space tucked up in the eaves, is home to three flexible private rooms, which are perfect for private dining, team away days and meetings.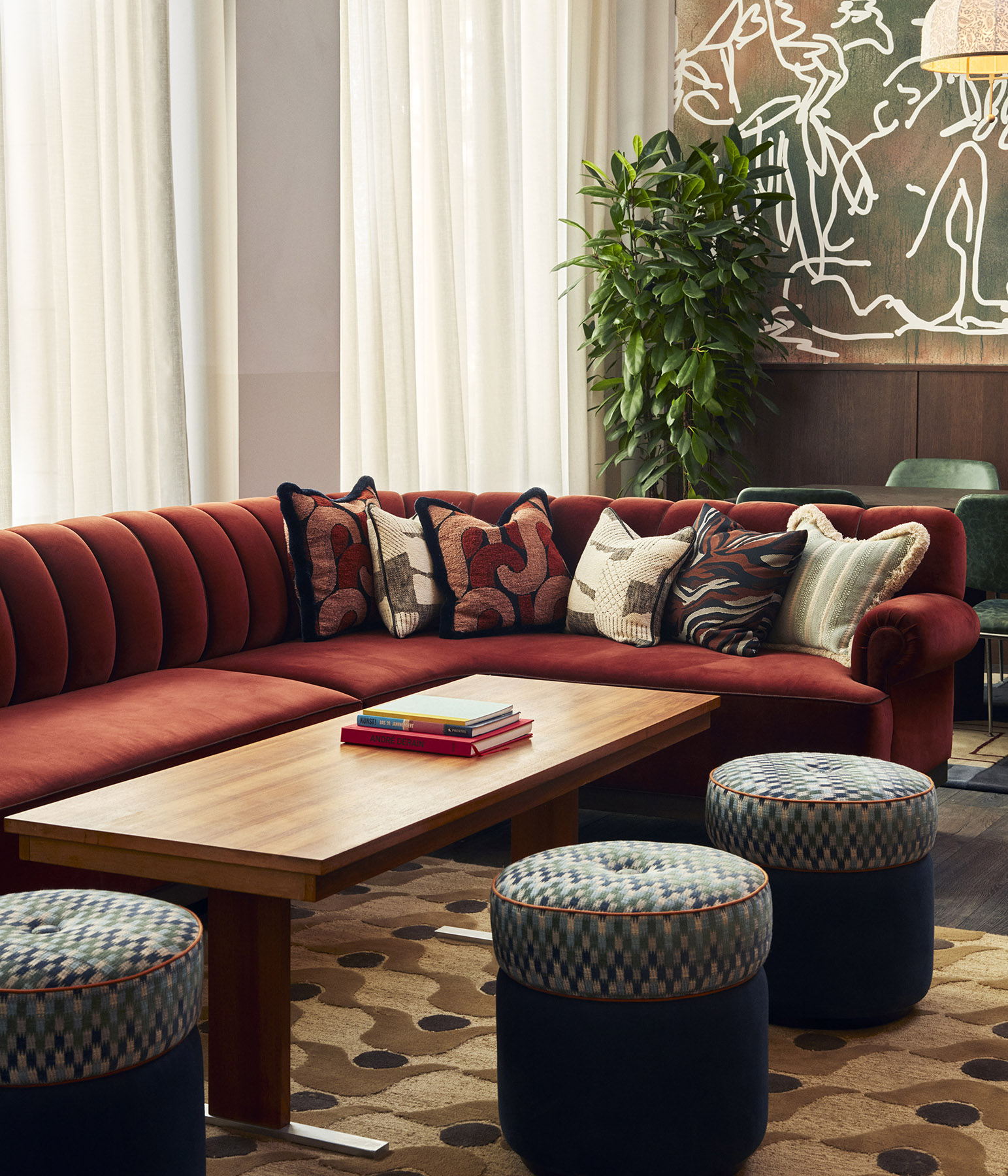 To ground the hotel in the city, there is much locally sourced and commissioned artwork on display.
"We commissioned local artist Stefanie Kägi to create the abstract mural that dominates one wall of the lobby and Berlin-based illustrator Kati Szilagyi is responsible for the charming designs that are used throughout – from our room cards to the Survival Guide," explains North.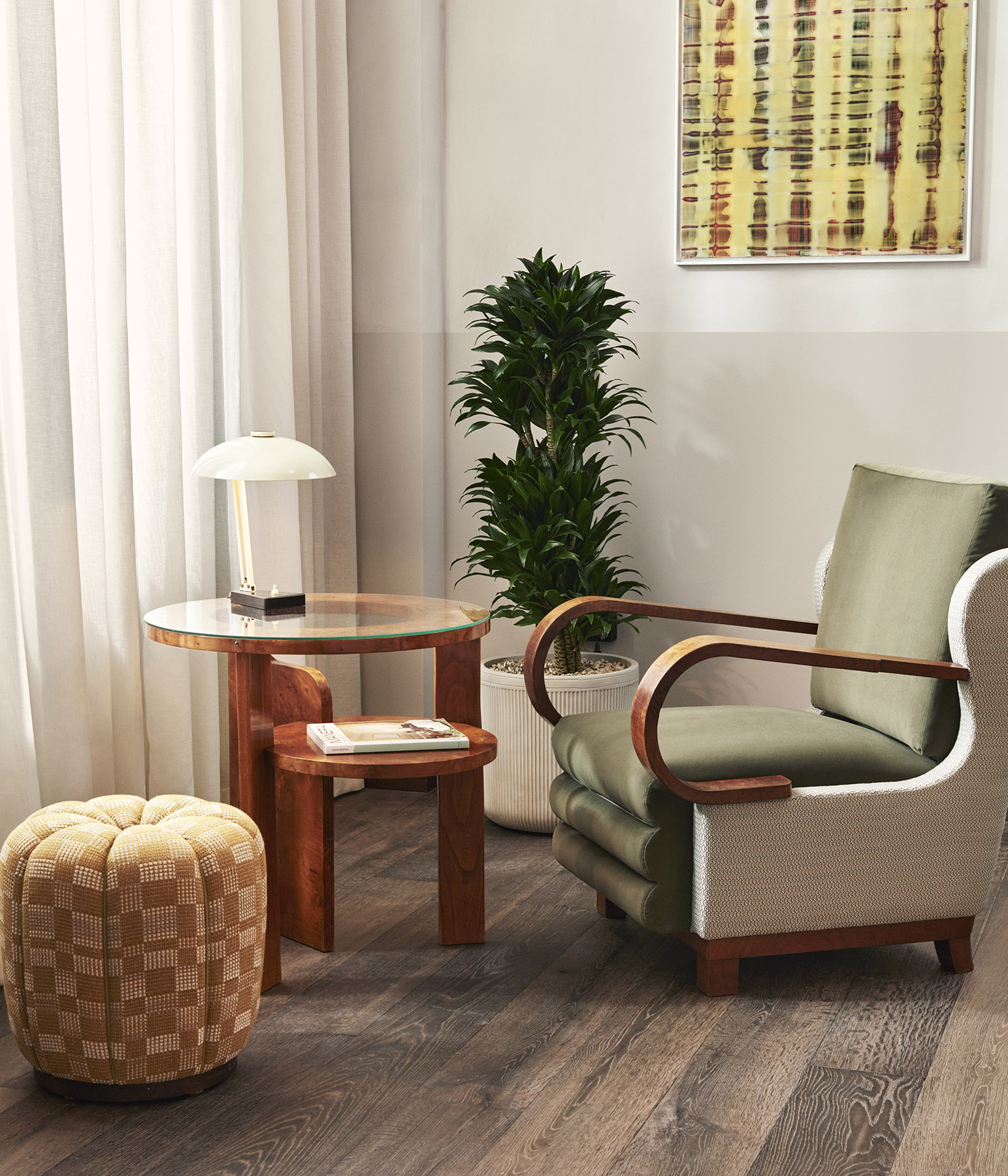 The bedrooms come in a muted colour palette of pinks and greens, which create a soothing backdrop for vintage-inspired furniture. Scalloped headboards, wall panelling and wooden herringbone flooring bring in extra warmth and comfort.
"Our guests are united in a mindset – they're curious, open-minded and socially aware," adds North. "They want more than just a bed for the night and appreciate good design when they see it."
Images courtesy of The Hoxton
Enjoyed this article? Read more: Homage to Catalonia: artwork from local artists takes pride of place in the Hoxton Barcelona