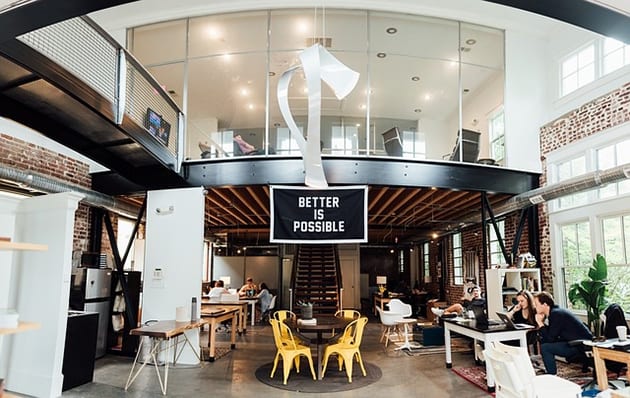 |||
The global workforce is more mobile than ever and is forcing a major reassessment of the corporate workplace industry. Recent research by IWG found that every week, 70% of employees are working at least one day a week somewhere other than the office. More than half (53%) work remotely for half of the week or more, whilst more than one in 10 (11%) people work outside of their company's main office location five times a week.
The study was based on the insights of over 18,000 business people across 96 companies, and also found that businesses offering flexible working strategies to their employees also saw other significant benefits including increased productivity and increased staff retention.
Mark Dixon, founder and CEO of IWG, said: "People from Seattle to Singapore, London to Lagos no longer need to spend so much time in a particular office.
"We are entering the era of the mobile workforce and it is hugely exciting. Not just for individual employees, but for businesses too. This is a huge shift in the workspace landscape globally, and businesses are now looking closely at what this means for their corporate real estate portfolios."
The findings help to contextualise the move to flexible workspaces reflects the changing demands and expectations of the workforce. 80% of those surveyed agree that flexible working helps them retain top talent whilst 64% are now offering this to help them recruit. Over half (58%) agreed that offering flexible working improves job satisfaction, demonstrating the need for businesses to provide working environments suited to today's employees to maintain a first-class workforce.
The benefits businesses are experiencing are clear: a resounding 91% said that flexible workspaces enable employees to be more productive while on the move.
Research suggests that 11% of employees work remotely full-time, and that business that offer flexible working saw marked increases in productivity