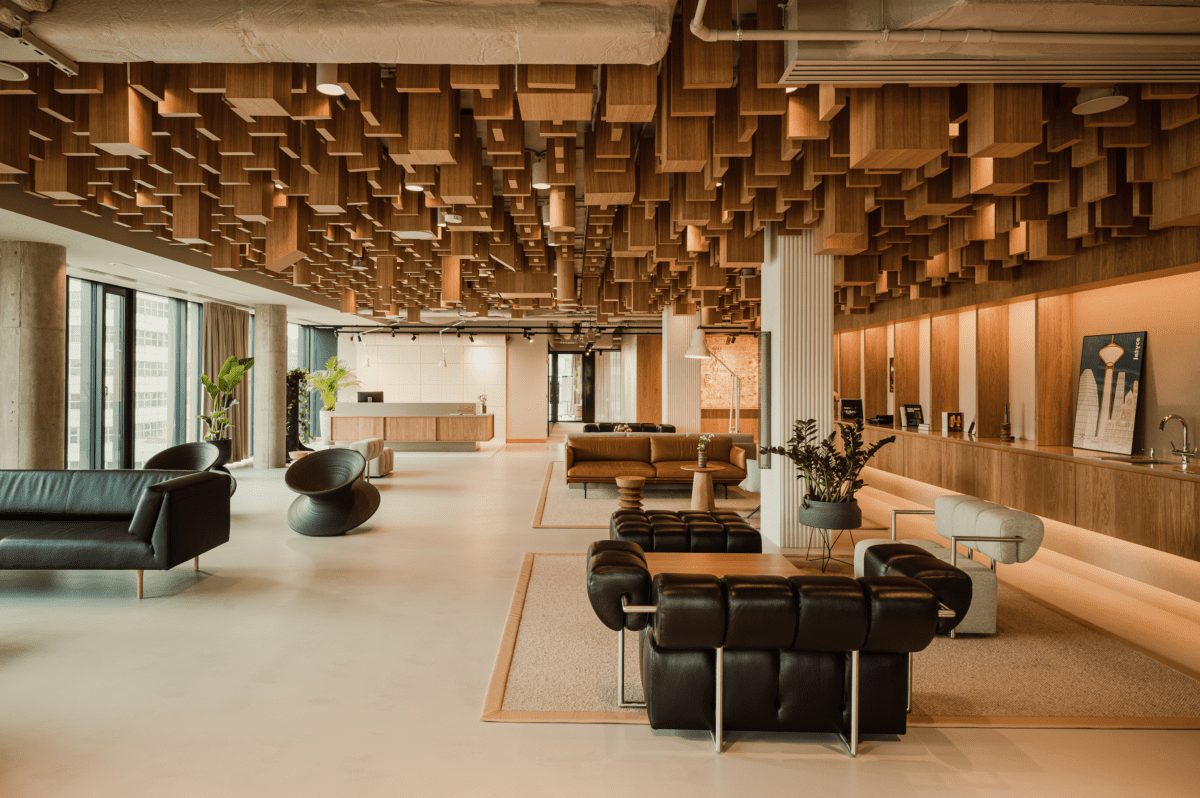 For Wrocław-based design agency Mixd this action-packed film sparked ideas for a unique office update in the heart of Warsaw
Polish design firm Mixd was enlisted by Echo Investment, one of Poland's largest property developers, to design a new office space for the company located in Poland's vibrant capital city.
The main inspiration for the project came from Christopher Nolan's film Inception. Abstract designs embrace geometric shapes that challenge the eye, most notably in the lobby area which features an embellished ceiling, directly referencing the film's iconic scene in which the city turns upside down.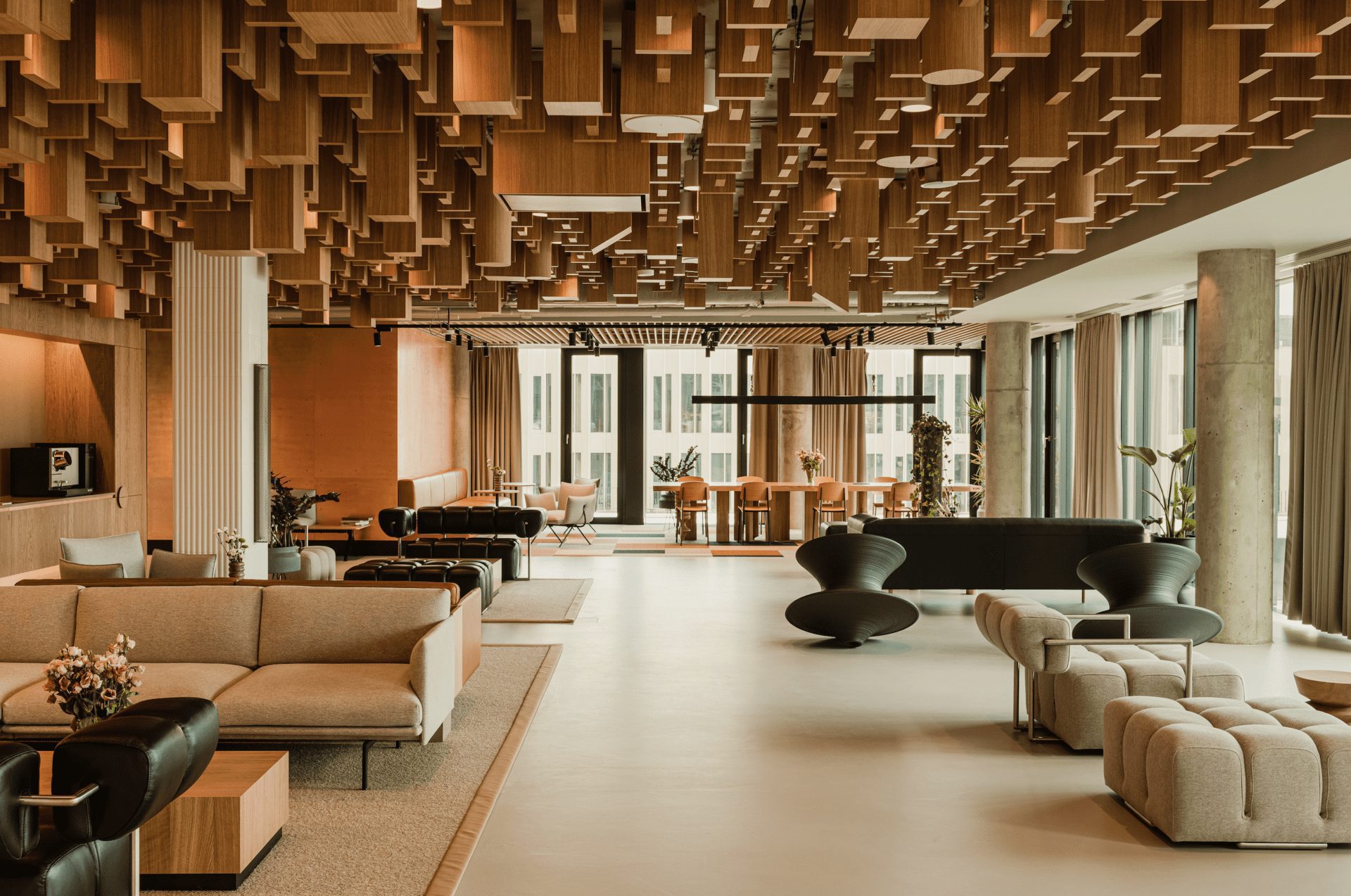 The space is dotted with informal seating like plush sofas and playful elements alluding to Inception, including the Spun chair designed by Thomas Heatherwick for Italian furniture company Magis, the latter almost identical to the spinning top that appears in the film.
Warm materials—woods, ceramics and soft fabrics—complement the space, creating an elegant interior that's homely and inviting. A further source of inspiration was found at the Warsaw Breweries—the location of Echo Investment's office. Copper details refer to the brewing vats while original cast-iron poles from the demolition of the former buildings have been given a new function as plant pots.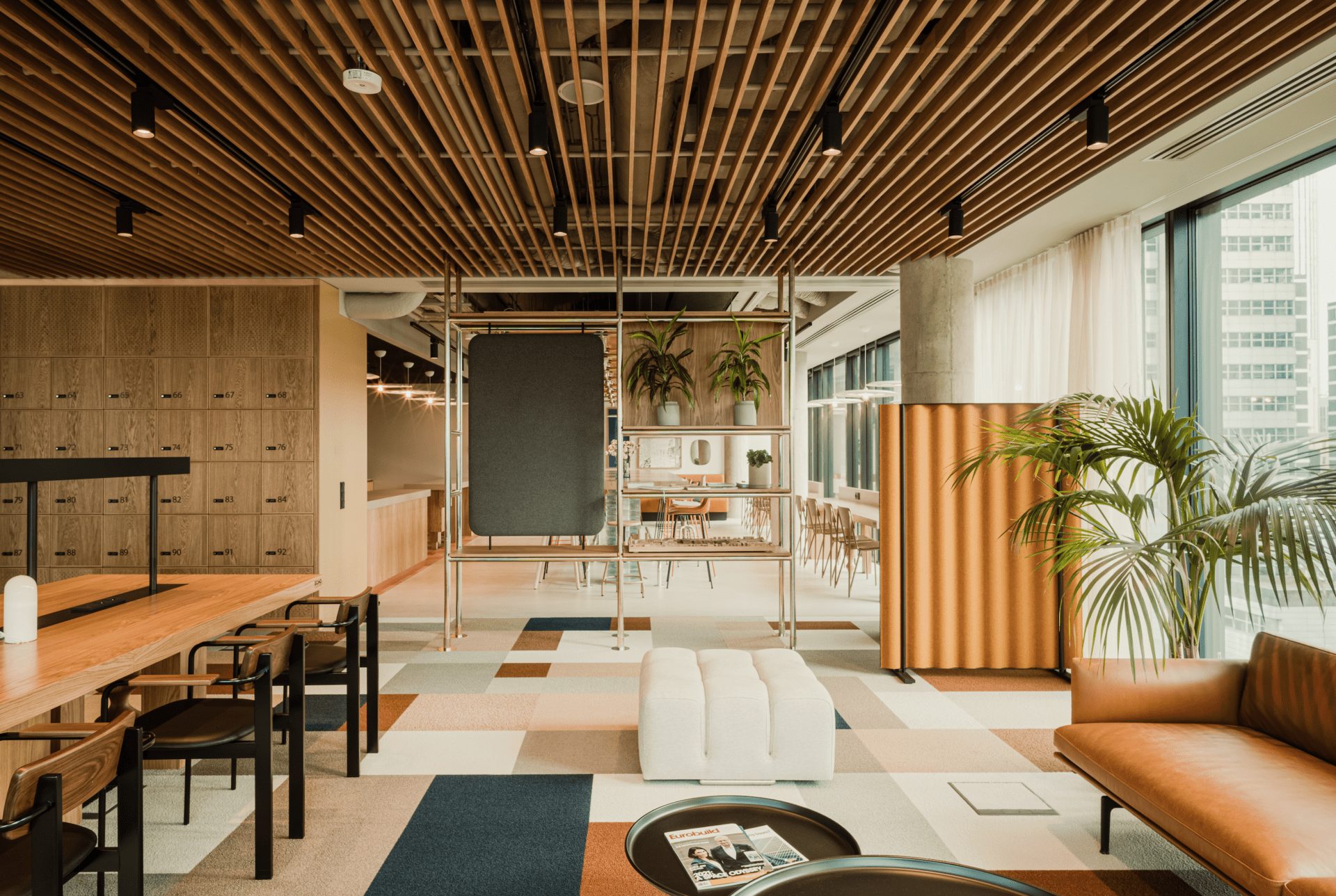 Meanwhile, the entrance area is decorated with various pieces that bring life to empty walls and corners. A wooden model of Warsaw sits alongside a large-format wallpaper displaying the capital city's urban plan. There are also eye-catching pieces of art brightening the spaces, and various plants that create beautiful focal points, adding a touch of colour and texture.
Furthermore, the office also provides employees with plenty of meeting rooms, which have been carefully designed to meet all future of work requirements, from impromptu meetings to conference and training events. Well-equipped for hosting internal or third-party business gatherings, the meeting rooms feature a curated selection of design pieces and artwork to ensure employees stay inspired.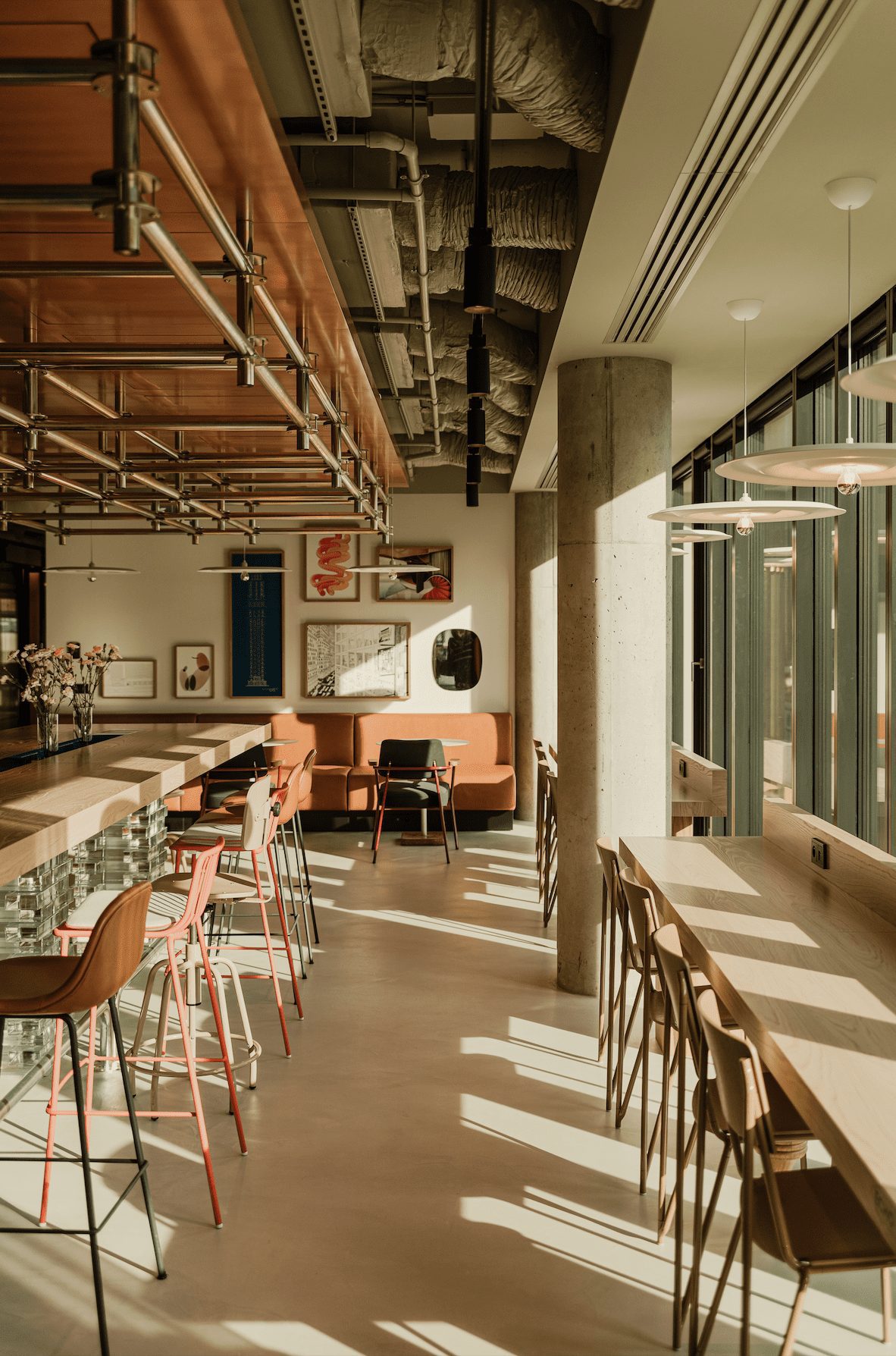 The heart of the office is the kitchen, featuring a galvanised scaffolding spatial installation and a table with a base made of glass bricks. Ideal for taking breaks from the desk to socialise with colleagues or share ideas, the kitchen and communal areas surrounding the space encourage employees to spend time together.
With its warm tones, custom artwork and thoughtful furniture placement, Mixd created a unique design that embodies Echo Investment's values while also helping boost concentration and creativity for its staff.
Images by Pion Studio