Boss Design shares insights on how their latest task chair, Sia, reimagines what's possible in today's workspace by minimising environmental impact, whilst maximising visual appeal
When designing Sia, the goal Boss Design set themselves was to create one of the most sustainable task chairs on the market – and they've come extremely close to realising that goal. Building on what the team learned from creating the Apply task seating range, Sia represents a big step forward in terms of sustainability, aesthetics and comfort.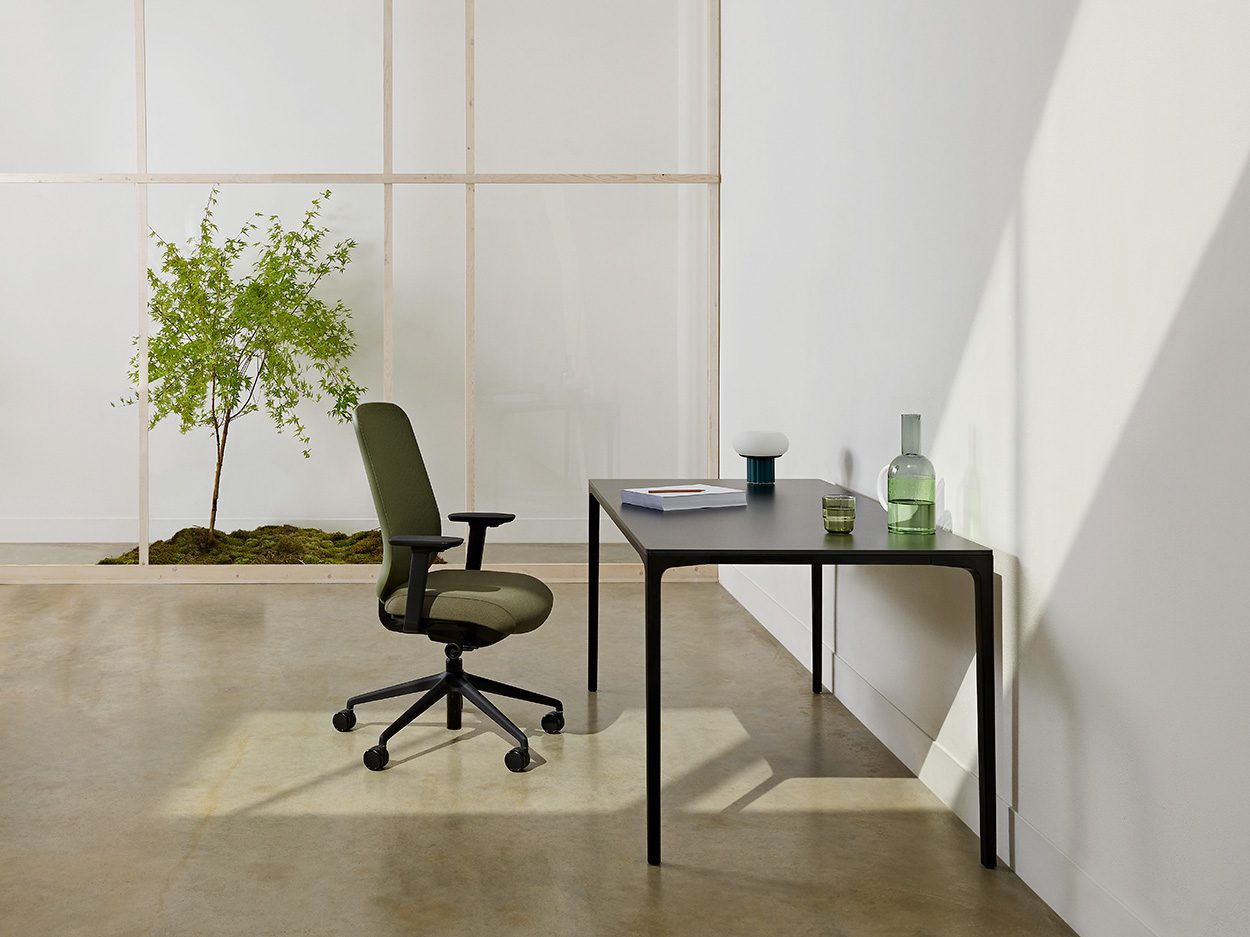 Their first step was to look at how Boss Design could reduce the total materials used in the production of Sia. Even today, many task chairs come in solid, robust designs – many look linear and functional.
The designers decided to follow a different path, and by aiming for slimmer, elegant and organic lines, they have incrementally shaved down Sia's material requirements. Whilst the industry average for a task chair is quoted at 72kg of CO2, Sia's total carbon footprint is 58.02kg of CO2 – a reduction of 22%.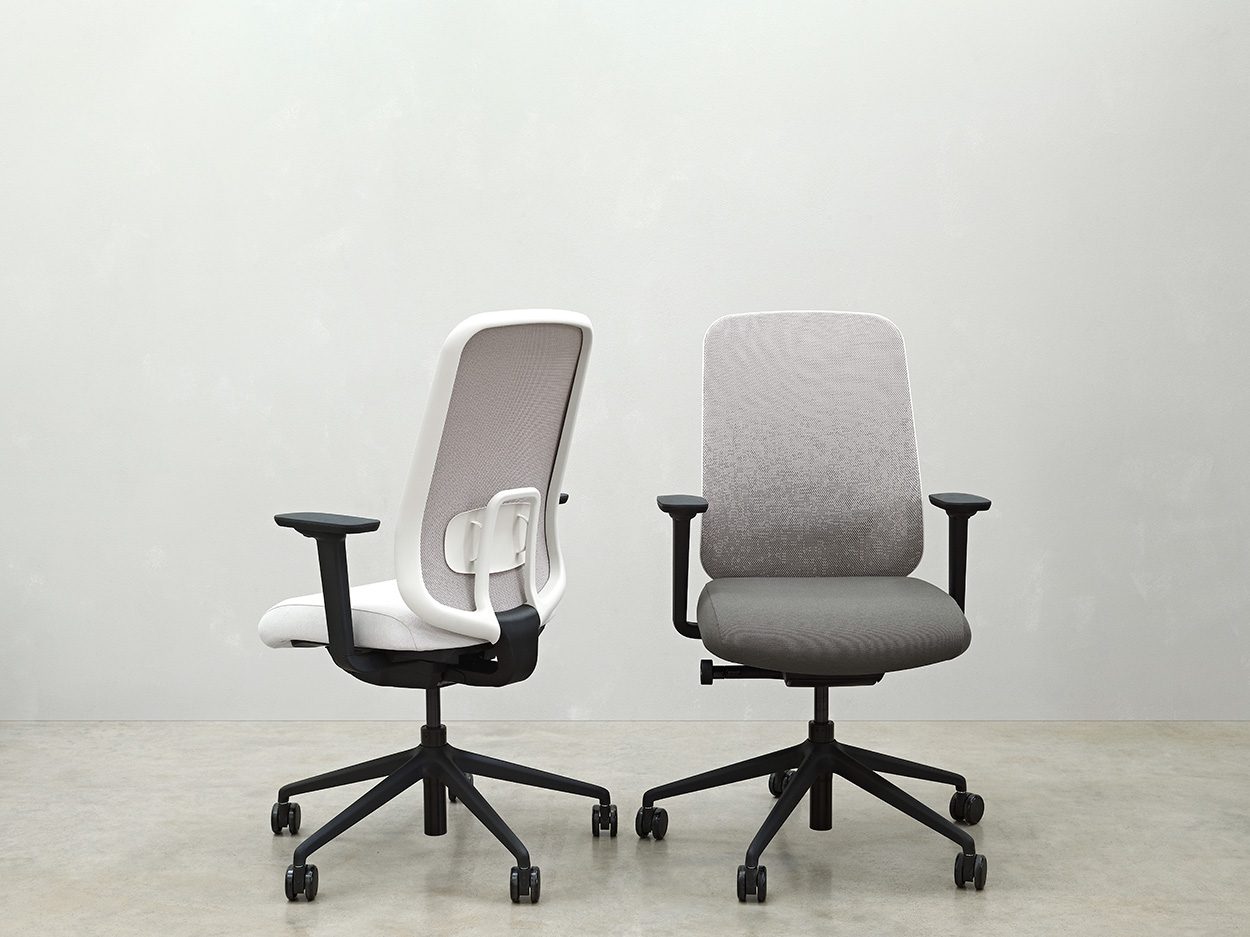 Sia has been designed with circularity is mind. No adhesives are used in its construction and all of the parts unscrew or unclip, making the chair easier to maintain compared to a standard task chair. If a part becomes worn or broken, it can be replaced with a new one.
Sia certainly doesn't subscribe to the fast furniture trend; Boss Design expects the chair to have a long and productive lifecycle within professional workspaces. Furthering this, at the end of its lifespan, the same principle of 'reuse' comes into play; the chair is easy to disassemble and separate so its components can be reused or recycled.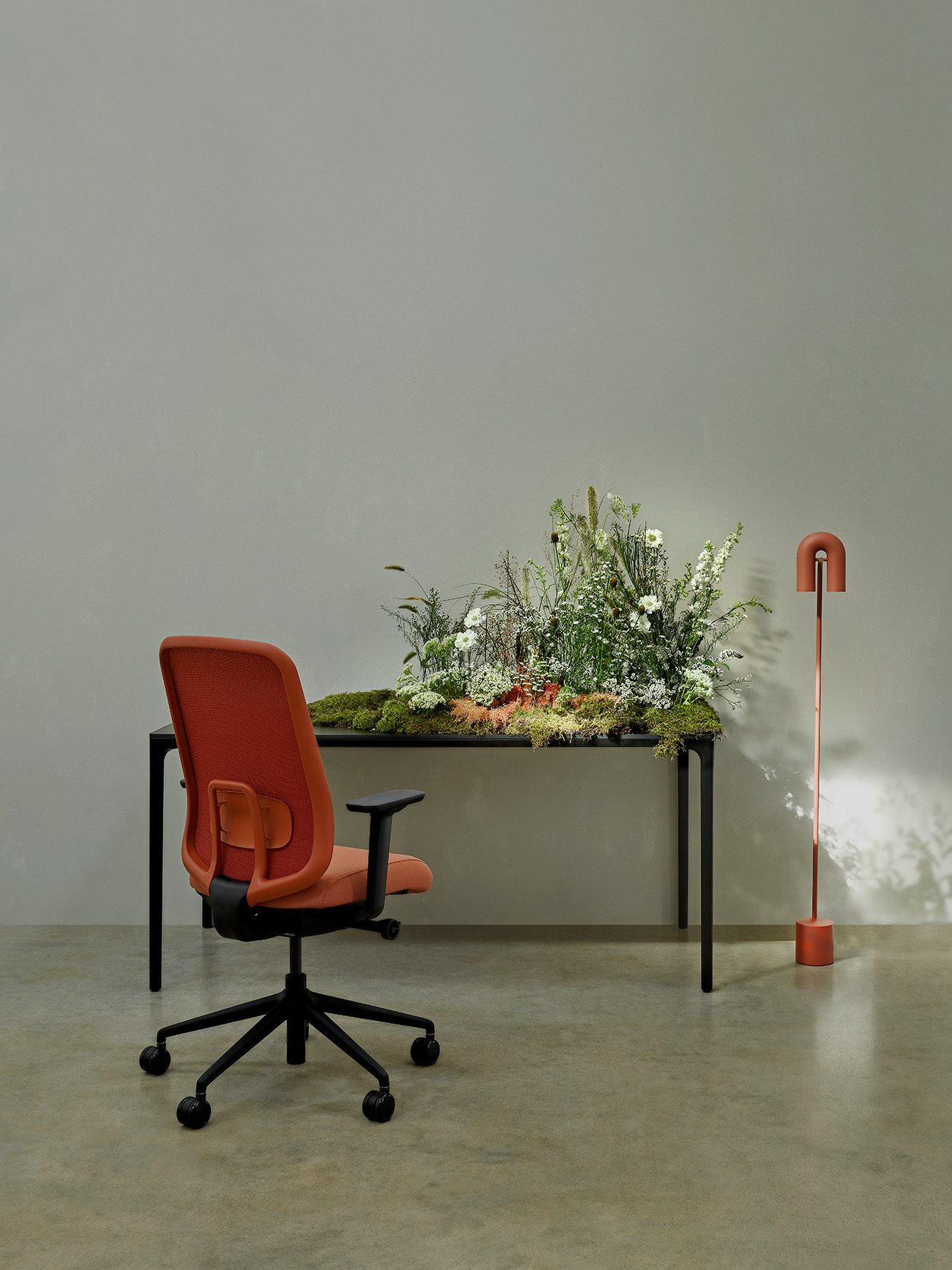 With every decision regarding materials, Boss Design pushed for both recycled and recyclable options. They've expressed their concerns on working with plastic; it's superb for durability but comes with the obvious recycling pitfalls at the end of the product's lifespan. Recycled plastic doesn't always offer the strength, colour options or surface finishes possible with virgin plastic.
Having said this, through the exploration of all the latest possibilities and working with new-age suppliers willing to push the boundaries, Sia has a total recycled content of 70.4%. In conjunction with this, Sia also boasts an impressive 20% of it's make-up as post-consumer recycled plastic. The ability to recycle the materials that go into Sia were a consideration from the start of production. When its working life ends, 98.4% of Sia's materials can be recycled.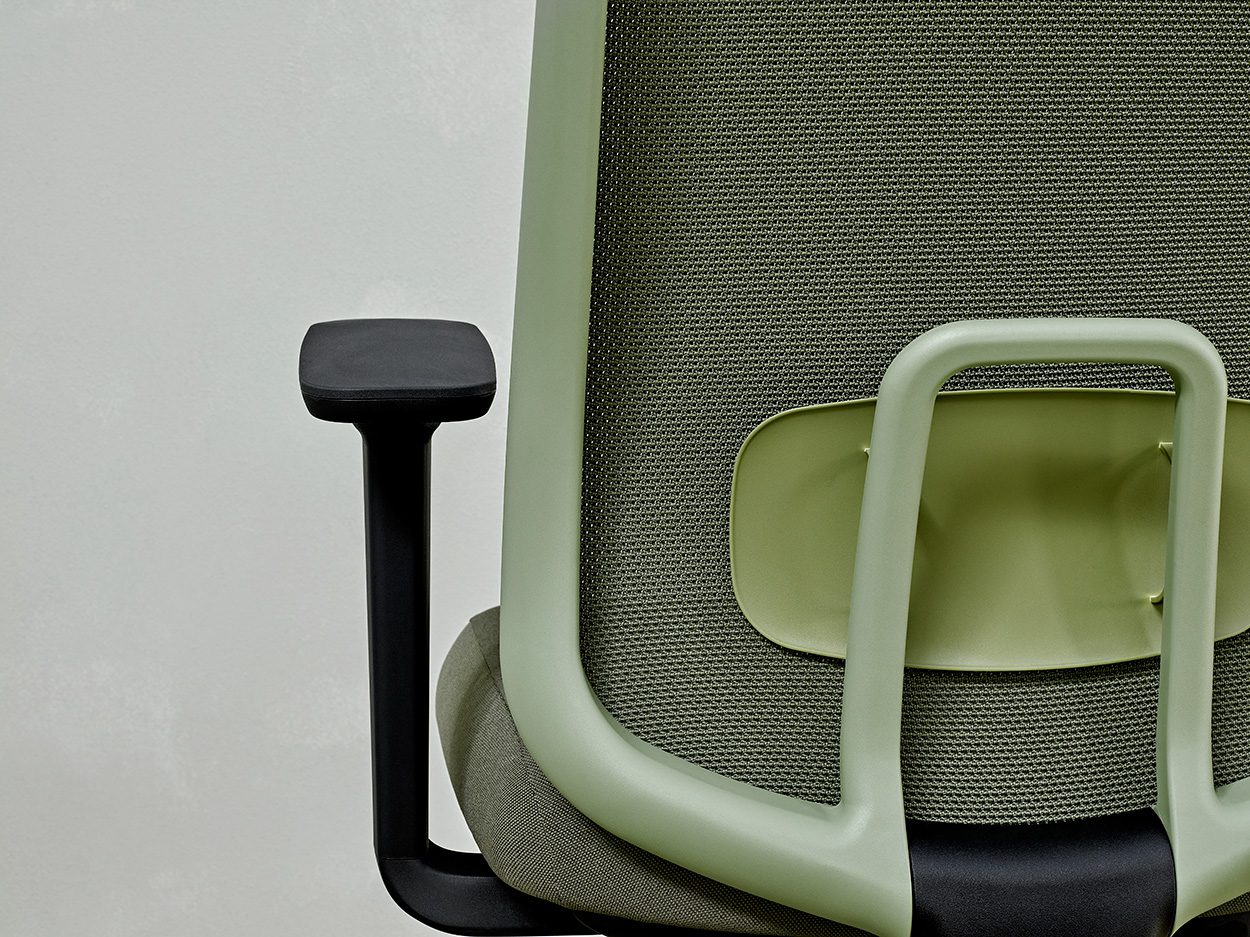 By exploring ways of slimming down its structural frame, Boss Design discovered a way to make Sia significantly more colourful than your average task chair. The back frame cover gives the chair an iconic graphic form, and is available in four colours. Terracotta and reed green reflect the drive to sustainability at the heart of the Sia project, but is also available in standard black or white.
The mesh options take Sia's visual impact even further, adding to its flexibility within a user's décor. There are 31 colours and five mesh finishes available – from a standard robust weave through to a waffled plush option. Sia's seat can be covered in a wide range of fabrics, patterns and colours.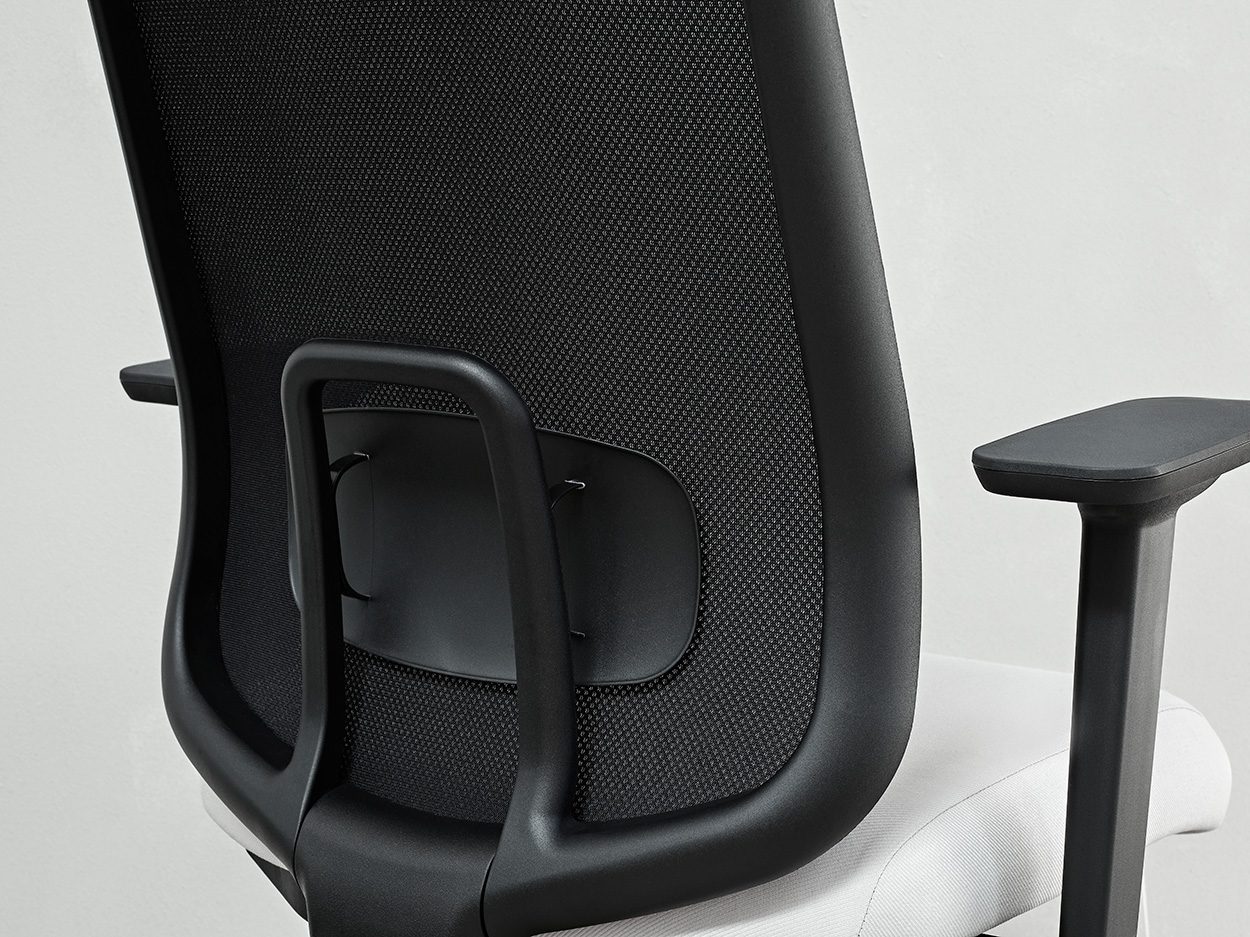 For orders over 250 units, Boss Design can produce Sia's back frame and meshes in custom colours to suit any interior scheme. This makes it possible for architects and interior designers to include beautifully designed task seating in their plans, fitting refined colour palettes to create calm, comfortable and altogether more enticing workspaces.
For more information, visit bossdesign.com/product/sia
Images courtesy of Boss Design