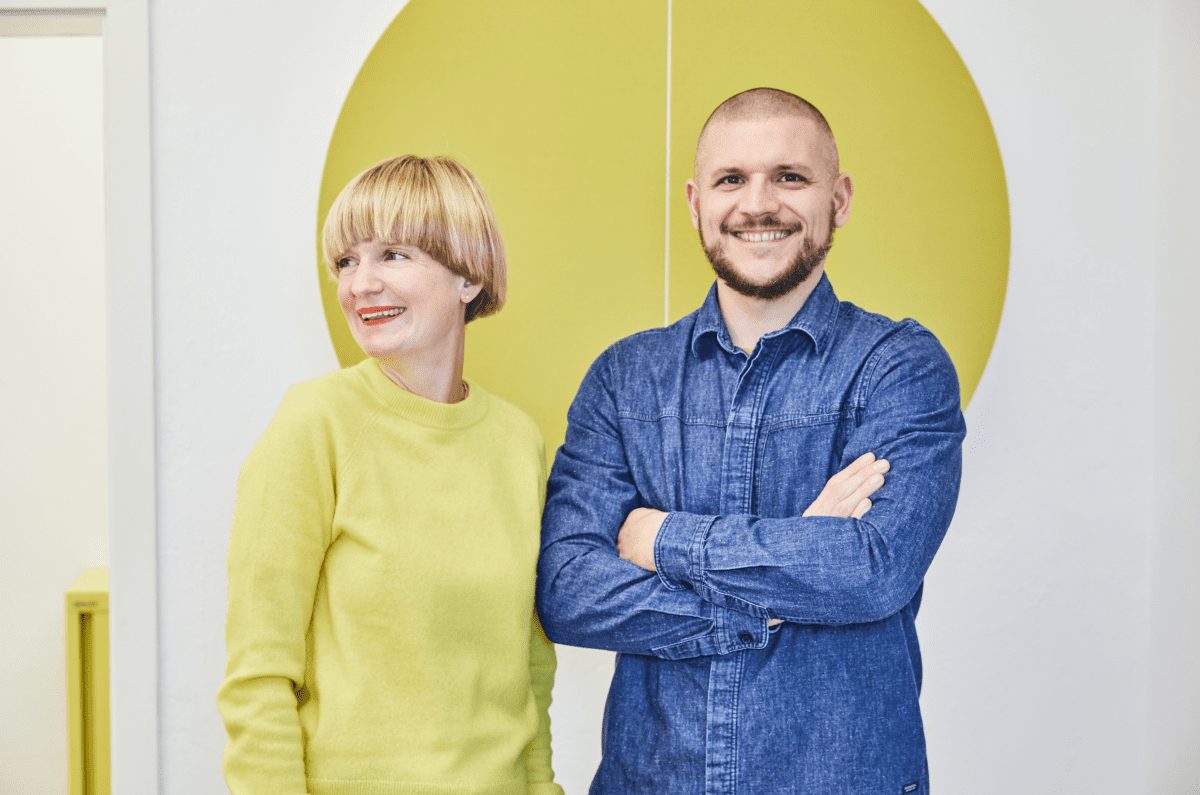 The museum's Hamburg workspace takes its inspiration from the quirky aesthetics of Memphis Milano
Multidisciplinary Hamburg design studio Besau-Marguerre has completed the eclectic interior for the Museum für Kunst und Gewerbe's workspaces in Hamburg.
Meeting the requirements of New Work – an umbrella term for far-reaching changes in the world of work – the interior design concept developed by Studio Besau-Marguerre creates a vibrant work atmosphere, with bold colours, patterns and confident design features.
Key elements of the design include bold graphics found throughout the space like eye-catching patterned tables—made of coated multiplex panels—which the designers found while sifting through the museum's archives. Featuring graphic patterns and bright colours in the style of Memphis Milano, the tables were saved following an exhibition at the museum on the Memphis Milano design group.
This discovery was key to the overall design as Studio Besau-Marguerre used the tables as inspiration to create a new conference table for the museum's meeting room, as well as a small round table for the office. To complement the quirky interiors, the studio used other eye-catching Memphis Milano patterns to create a harmonious result.
For example, the graphic patterns of the tables also inspired the stripy wallpaper and a large custom-made carpet, which was produced by Berlin-based rug company Reuber Henning. Tying the various styles, materials and patterns together is a neutral base, with grey curtains which double as room dividers, and wooden chairs which help create a harmonious atmosphere.
For the chairs, the designers chose an exciting mix of high-quality design classics and contemporary pieces realised by young manufacturers as a way to showcase pieces of design history in line with the museum's collections. Furthermore, Studio Besau-Marguerre also incorporated its modular office system Mocon, designed for Sigel, which beautifully complements the office while also supporting various work settings within the space.
Studio Besau-Marguerre is widely known for its colourful and eclectic projects. For example, the studio developed the interior design and furnishing concept for Hamburg's renowned Elbphilharmonie and also realised the WorkLifeSpace at the Apartimentum in Hamburg, completed at the beginning of 2021.
Furthermore, the studio has collaborated with renowned design brands over the years, including Vitra and Artek, to develop its stores, trade fair stands and the Vitra Museum exhibitions.
Images by Silke Zander