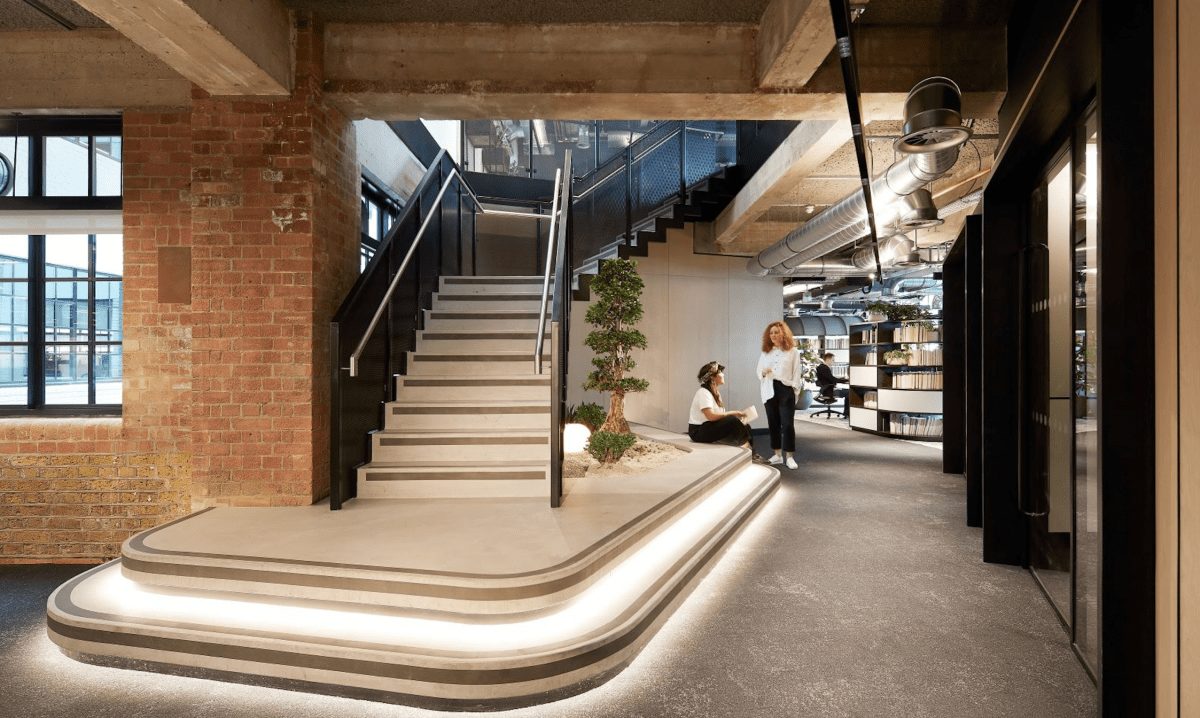 tp bennett injects character into the organisation's London office
Combine muted tones and ambient lighting with biophilic design and you'd be transported to Open Society Foundations' vibrant new office in Farringdon, London.
One of the largest philanthropic organisations in the world, Open Society Foundations has enlisted architecture and design practice tp bennett, to design a bespoke workplace that reflects its own values of accountability, humility, integrity, trust and respect.
The upper level features a public-facing reception and coworking space that creates a large social hub for staff use and events, as well as being open to the organisation's community of grantees. With a focus on creating a human-centric and welcoming environment, the new space has a clear brand identity that challenges the conventions of a traditional office in order to emphasise people and self-care.
Meanwhile, the lower level provides a calming space for focused and individual work with access to a private library and wellbeing suite. The latter includes a parenting room, no-tech sanctuary space, sleep pods and rooms for prayer, meditation and yoga to further support employee wellbeing and health.
"It was really important that the design concept aligned with Open Society Foundations' values", said Christina Christou, tp bennett. "By providing them with an office to be proud of, designed with elegance and simplicity in mind, we have been able to achieve this on behalf of not only the organisation, but also their grantees. With an emphasis on achieving a holistic approach to wellbeing and creating an empathetic working environment, the space offers the choice and connections that allow people to be themselves."
Highlighting how productivity is not just about individual outputs, Open Society Foundations' new workspace shows how working and connecting across an organisation leads to a feeling of togetherness. This is a 'home away from home' that puts its employees first.
All images courtesy of tp bennett