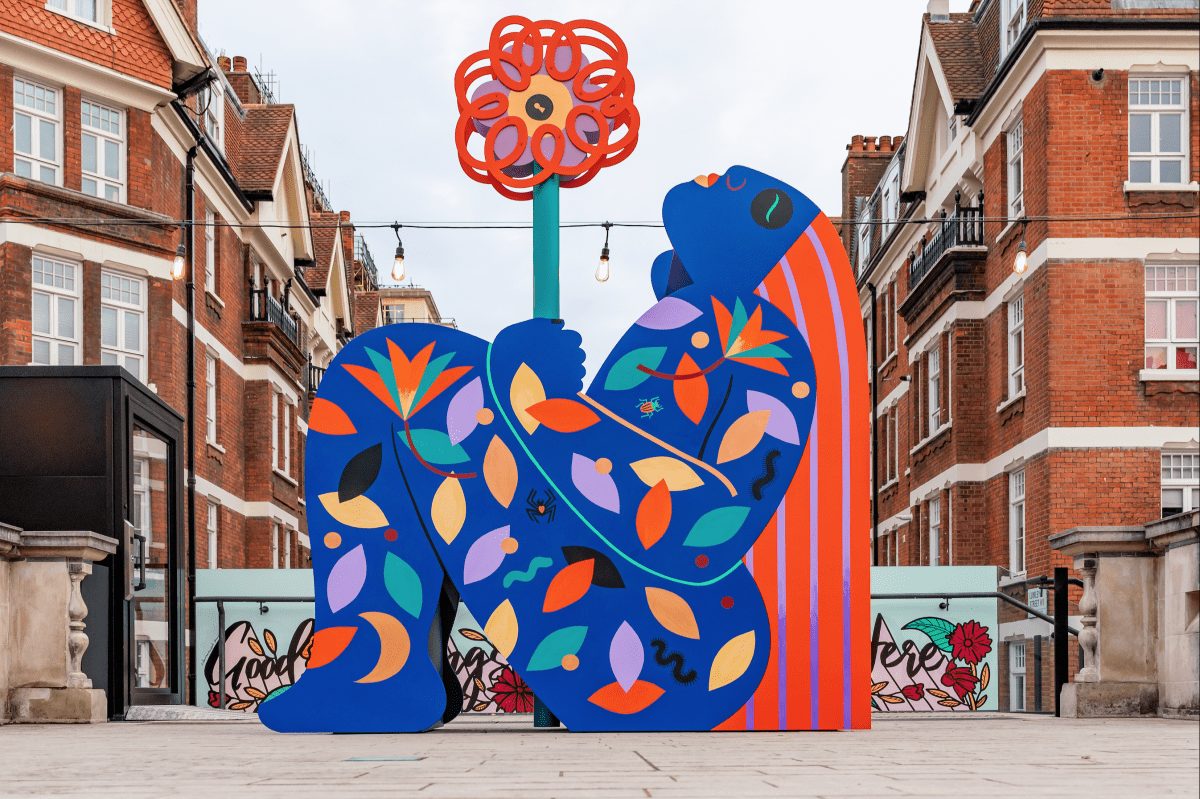 Reclaim your lunch break with Wander Art, a socially distanced gallery experience on the streets of Mayfair and Belgravia
If you happen to be wandering through the streets of London's Mayfair and Belgravia this month, it's likely you'll come across some unusual sights. Furry purple sloths clutching globes of light hang from the classically pillared entrance to the Mercato Mayfair food market; a cluster of colourful cartoon-style houses sprouts from the lush lawn of Lower Grosvenor Gardens; and an enormous joyful figure adorned with flowers sits amongst the facades of Brown Hart Gardens.
These works are all part of an initiative by Alter-Projects and Grosvenor Britain to bring art from inside the gallery walls to the streets of London to create a creative dialogue during the Covid-19 pandemic. The art trail showcases new work from 12 British and international artists, including Yinka Illori, Richard Woods, Fernando Laposse and Margaux Carpentier, all around the theme 'Urban Jungle'.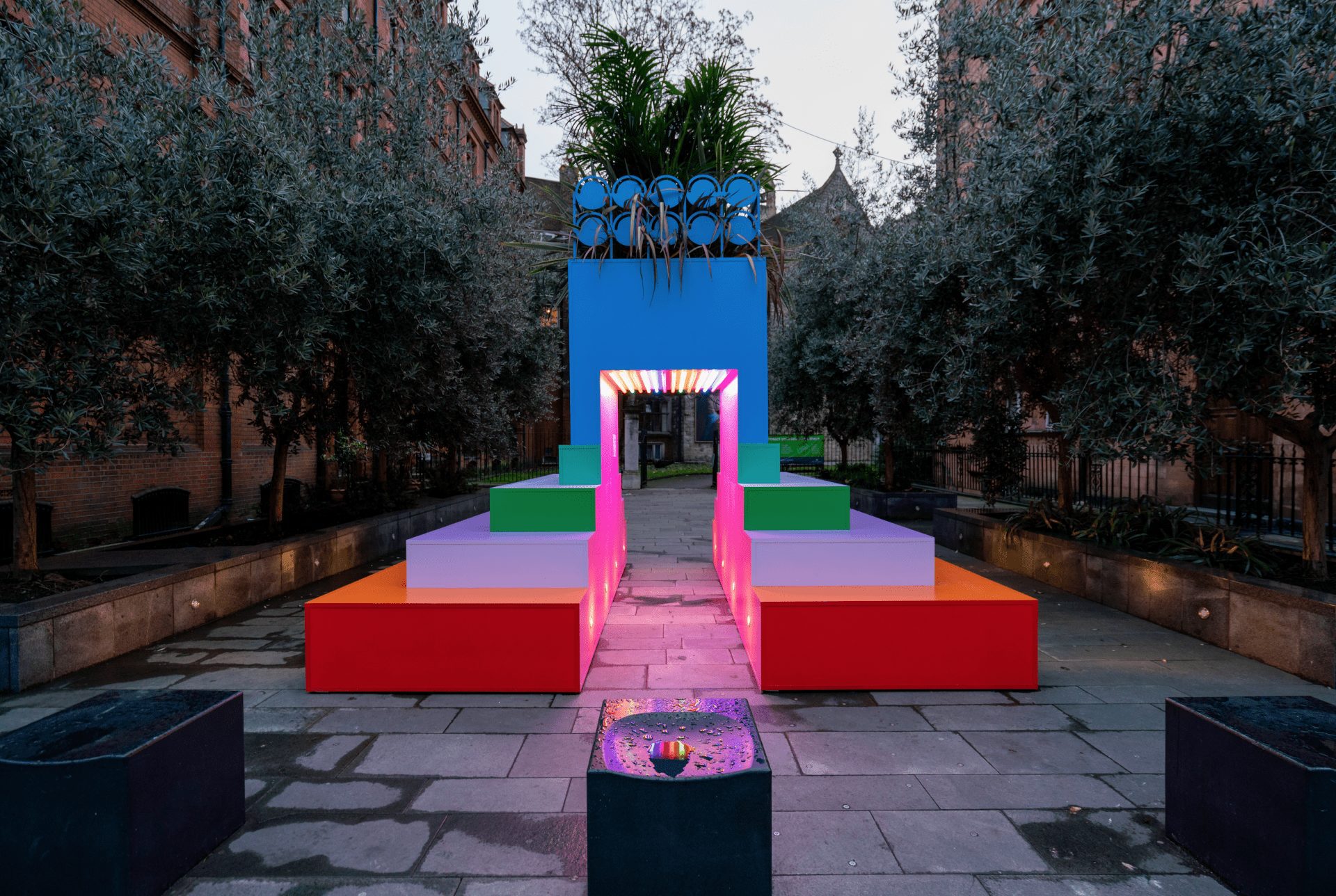 "Wander Art was inspired by the concept of art as a medium of transport," says curator and founder of Alter-Projects, Anne-Laure Pingreoun. "It has the power to take the mind on a journey and stimulate reflection and conversation. At a time when sentiment is low, art and design have the power to lift people's spirits."
Putting on an exhibition during a pandemic, however, did pose several issues. Social distancing rules meant that production timelines were significantly longer, and artists were unable to physically oversee the production of their pieces—or even paint them themselves. "The end result, however, speaks for itself," says Pingreoun. "It's a true testament to the power of creative minds coming together."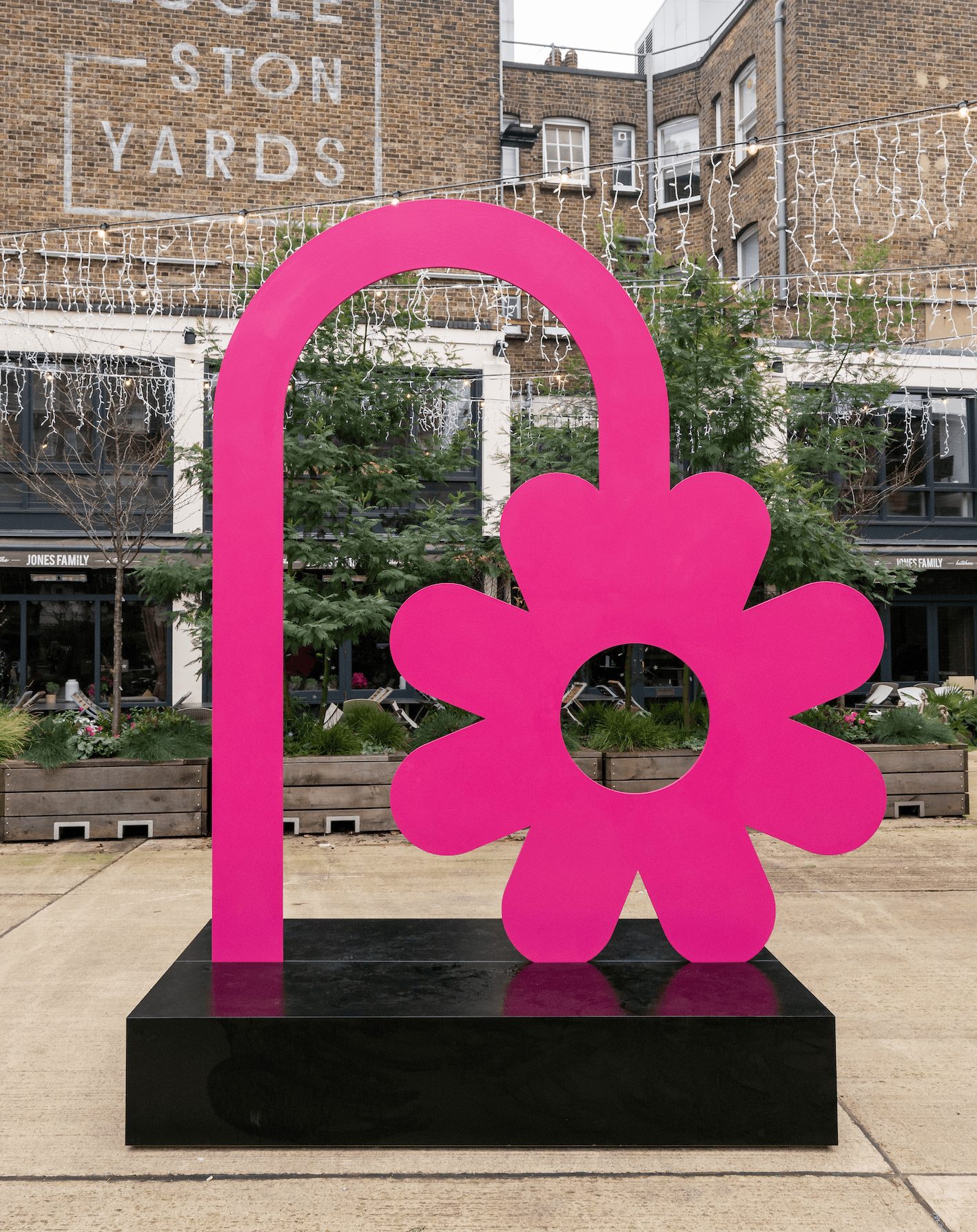 Beyond allowing visitors to enjoy the work in a safe, socially distanced way, one of the added benefits of staging the exhibition outside the traditional gallery space is that the work is exposed to a wider public of passersby.
"Our overarching goal was to bring back a sense of community to central London and allow people to fall in love with London all over again," says Pingreoun. "Visitors can make what they want from their journey, with no specific route planned for them. The journeys they can take in terms of self-reflection and mental and emotional escapism are limitless."
Wander Art will be on show until April 2021 (with the possibility of extending until June 2021). For more information visit mayfairandbelgravia.com
Images courtesy of Wander Art. From top: Margaux Carpentier, Yinka Ilori, Craig Karl