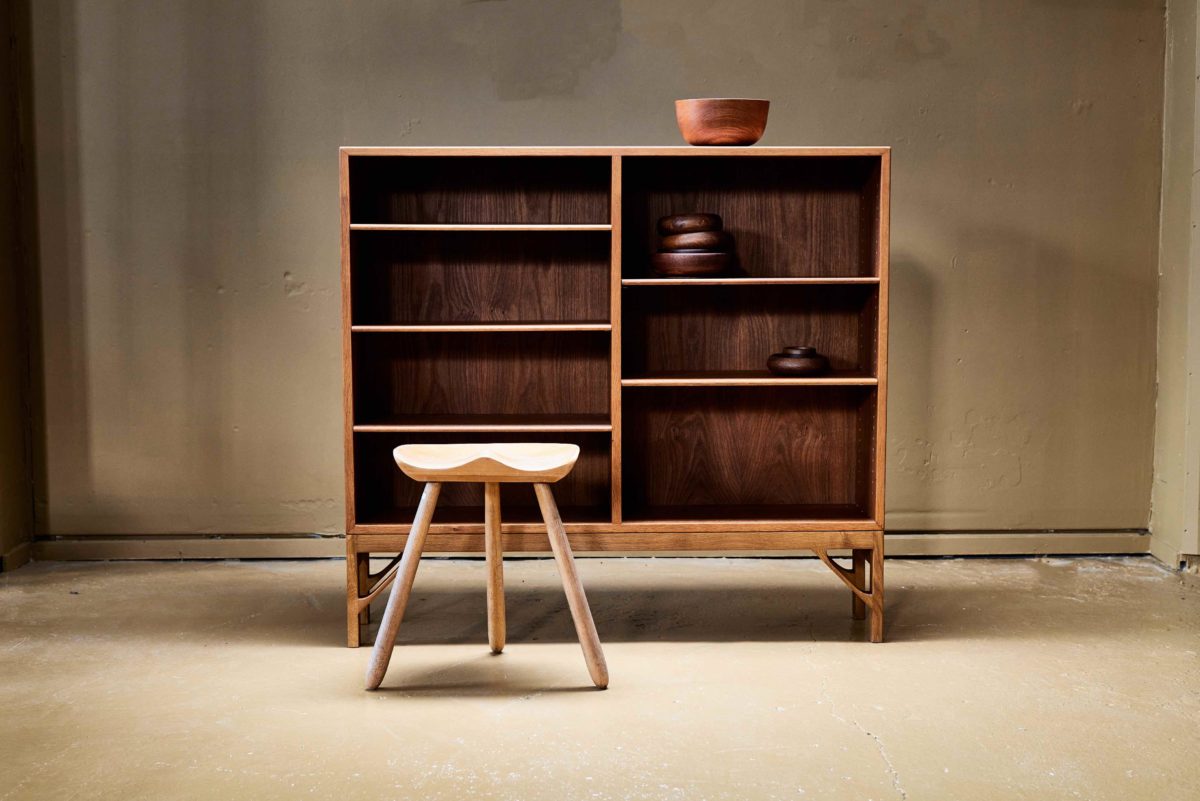 Set in a colourful industrial space in an East London, Ælfred is a celebration of the enduring craftsmanship of bygone eras – and its founder is on a mission to democratise design
London's vintage furniture scene has recently received a major upgrade with the opening of Ælfred, the city's biggest showroom of vintage Scandinavian design. Founded by Nina Hertig – the co-founder of interior design practice and gallery, Sigmar – the 300-square-metre showroom is a vibrant celebration of Danish, Swedish, Norwegian and Finnish furniture and accessories by the likes of Alvar Aalto, Artek, and Louis Poulsen.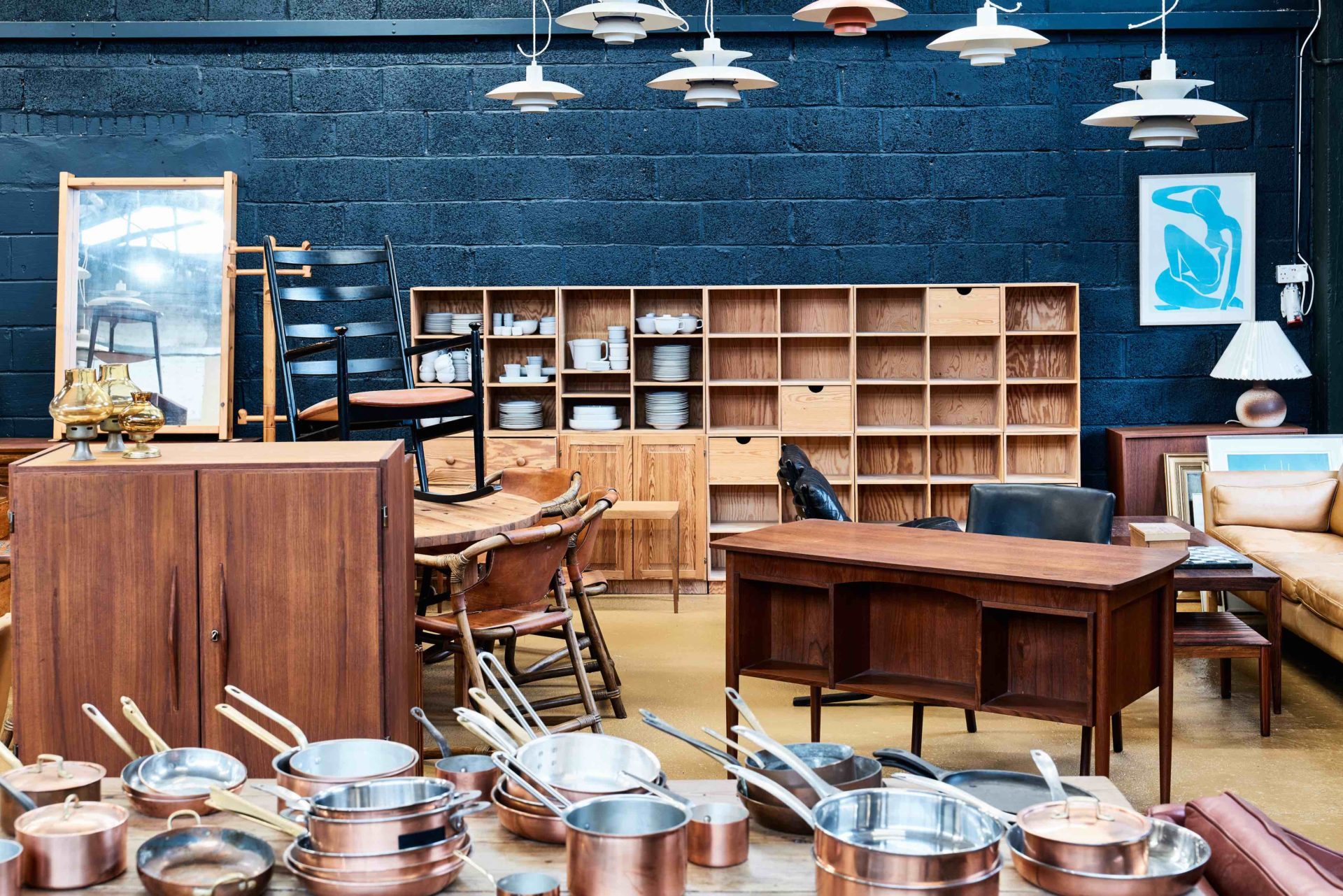 Located by a canal in Hackney Wick, in a warehouse that Hertig describes as having "insane charm", Ælfred is filled with thousands of pieces of Scandinavian homeware – from mid-century modern gems to folksy painted timberwork – and it's these pieces that have been used to transform the space. The lighting is a particularly notable adaptation, with more than 100 vintage pendants, floor, and table lamps.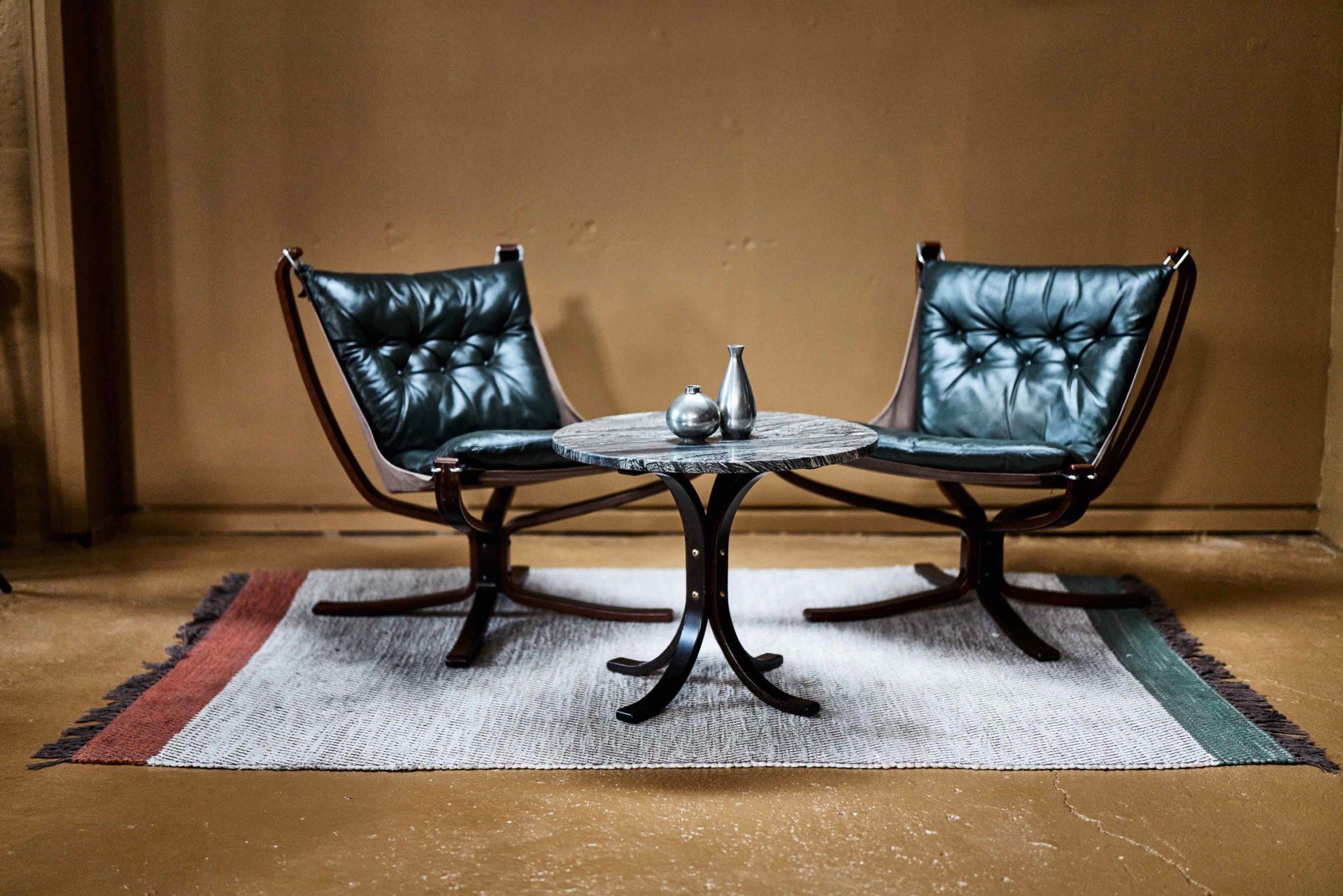 Colour is another element that defines the space. While Scandinavian homewares are celebrated for their famously pared back palette and minimalist lines, the interior fabric of Ælred is a riot of colour defined by large blocks of yellow, blue, green, and red. "We wanted to decorate the space in a way that helped communicate that what we offer at Ælfred is fun," says Hertig. "All four colours are from my business partner Ebba Thott's Damo Additions collection and they really set off the furniture and accessories."
Hertig describes the approach to displaying the countless pieces accumulated in the space as creating a "curated flea market" – think winding passages through piles of design and collections of cutlery and glassware designed for rummaging. "It's purposefully arranged to encourage people to wander through the space however they like, so they feel like they are on a treasure hunting adventure," she says.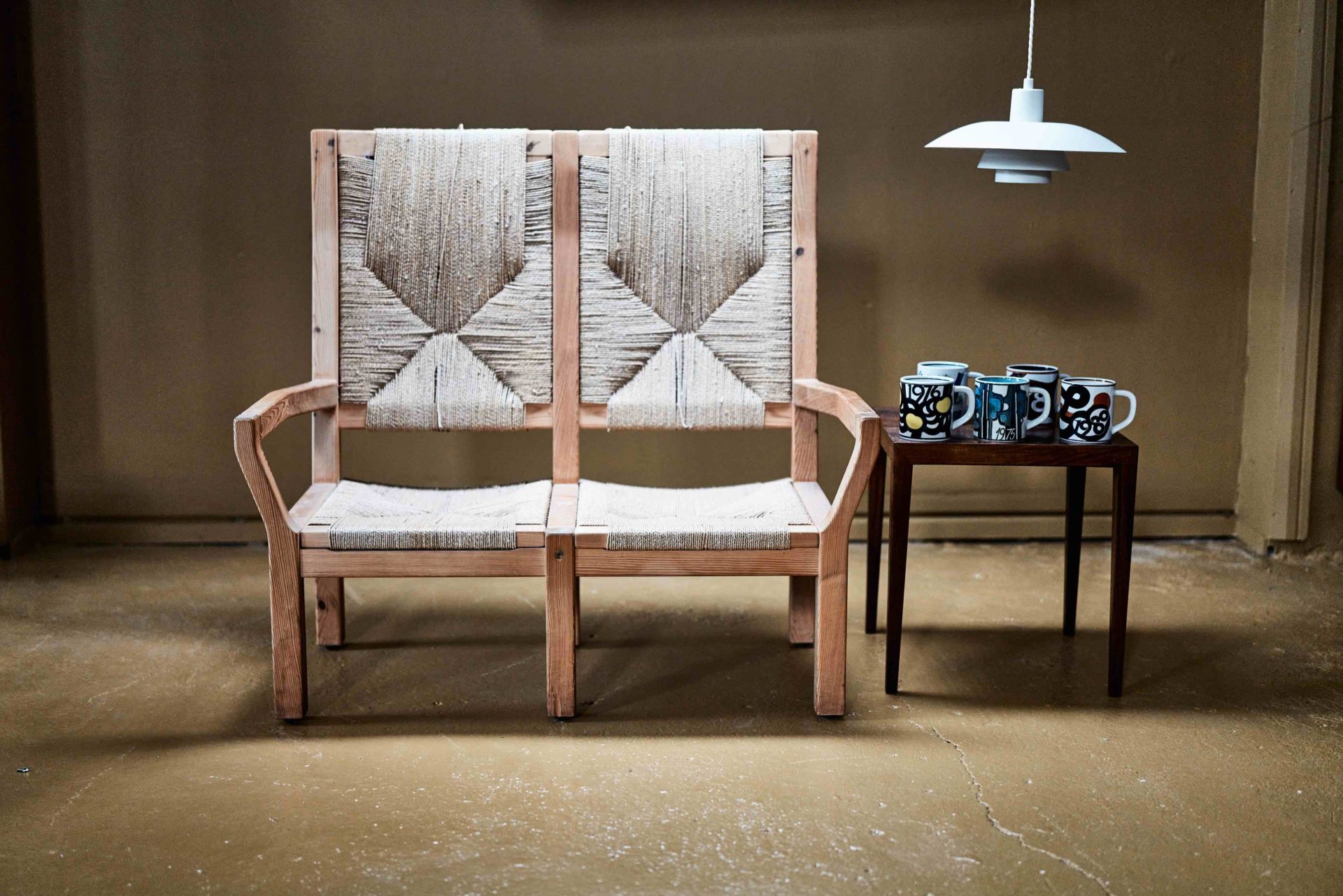 Underpinning this playful approach is a desire to democratise design and make it more approachable to a wider audience. In keeping with this, homewares start from an affordable £15 and furniture costs are capped at £2,500. "We are trying to show that antique and vintage items are for everyone – we want to broaden the market as second hand items are sustainable and generally of much higher quality for the same price point as new items available today."
Images by Christian Banfield