These Nordic-inspired design tips will keep your space neat and tidy
There are numerous benefits to maintaining a clutter-free desk. From less distraction to a clearer mind, find out how to organise your desk with our simple three-step guide below.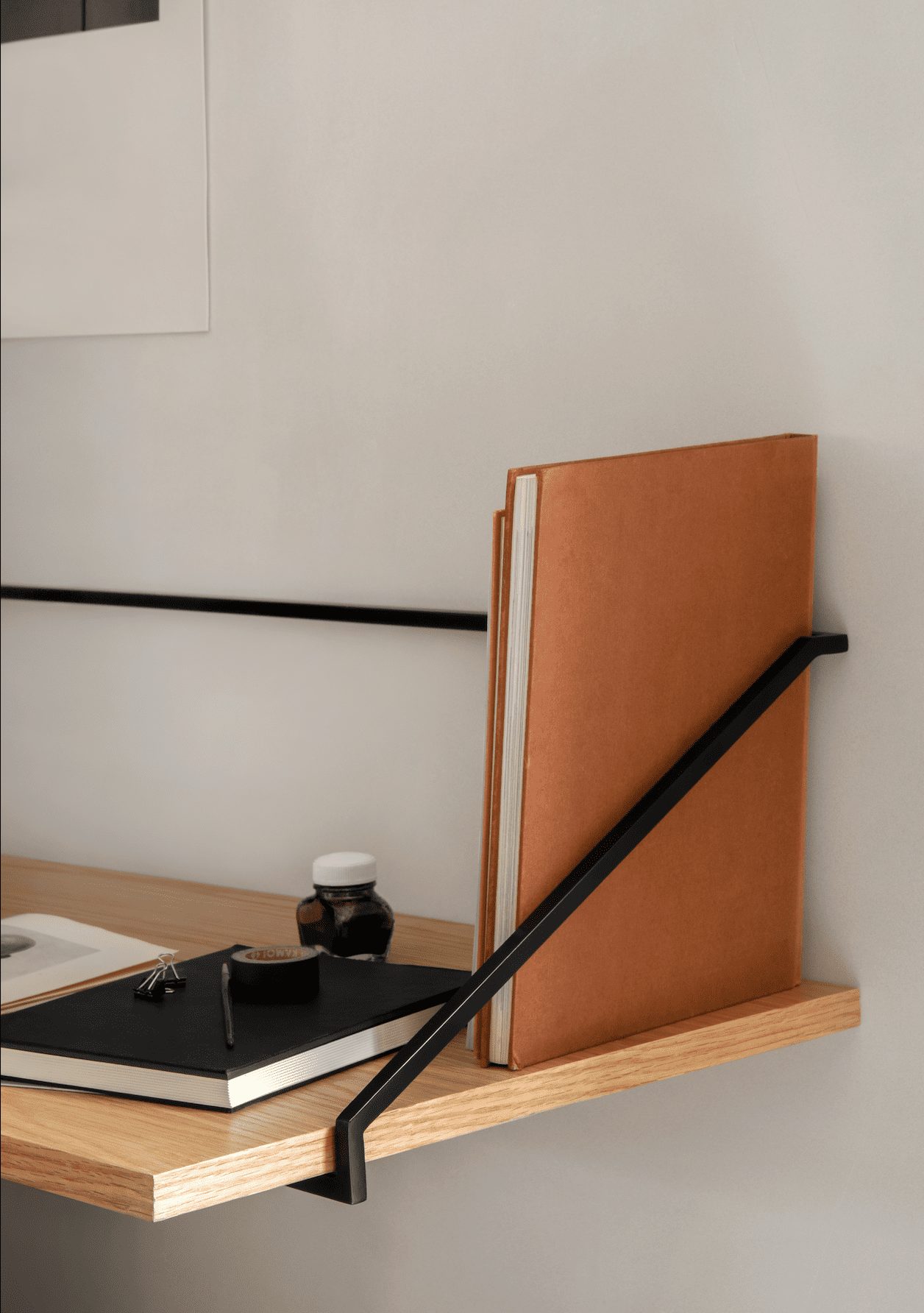 1. Invest in a floating desk 
A streamlined, floating desk is both practical and stylish. Not only does it save valuable floor space, making this option ideal for smaller urban interiors, but it also provides the optimal workstation for remote workers. Offering just enough space for laptops, phones and tablets, floating desks are easy to clean and minimal in presentation, helping you keep only the essentials on your desk.
The Rail Desk by Copenhagen-dwelling firm Menu and designed by Keiji Ashizawa, has caught our eyes in particular. Inspired by architecture and Ashizawa's background in steel-working, the desk is available in natural or stained oak and serves multiple functions – either as a desk, counter or shelf to store books.
2. Use trays to organise your tools 
Staplers, tape, pens, paper clips and scissors – clutter can quickly accumulate on a desk. To avoid these tools from getting lost, use colourful trays to keep your workspace clean, while the colours promise to add vibrancy to dull interiors. Choose trays with multiple compartments and different sizes to avoid clutter and to easily find what you are looking for.
We particularly like the Kaleido tray collection by Hay. Designed by Clara von Zweigbergk, whose background in graphic design has informed the geometrically-shaped range, her intuitive sense of form and colour permeates throughout the series. Use individually to brighten up your desk or store inside each other to create your own unique constellation.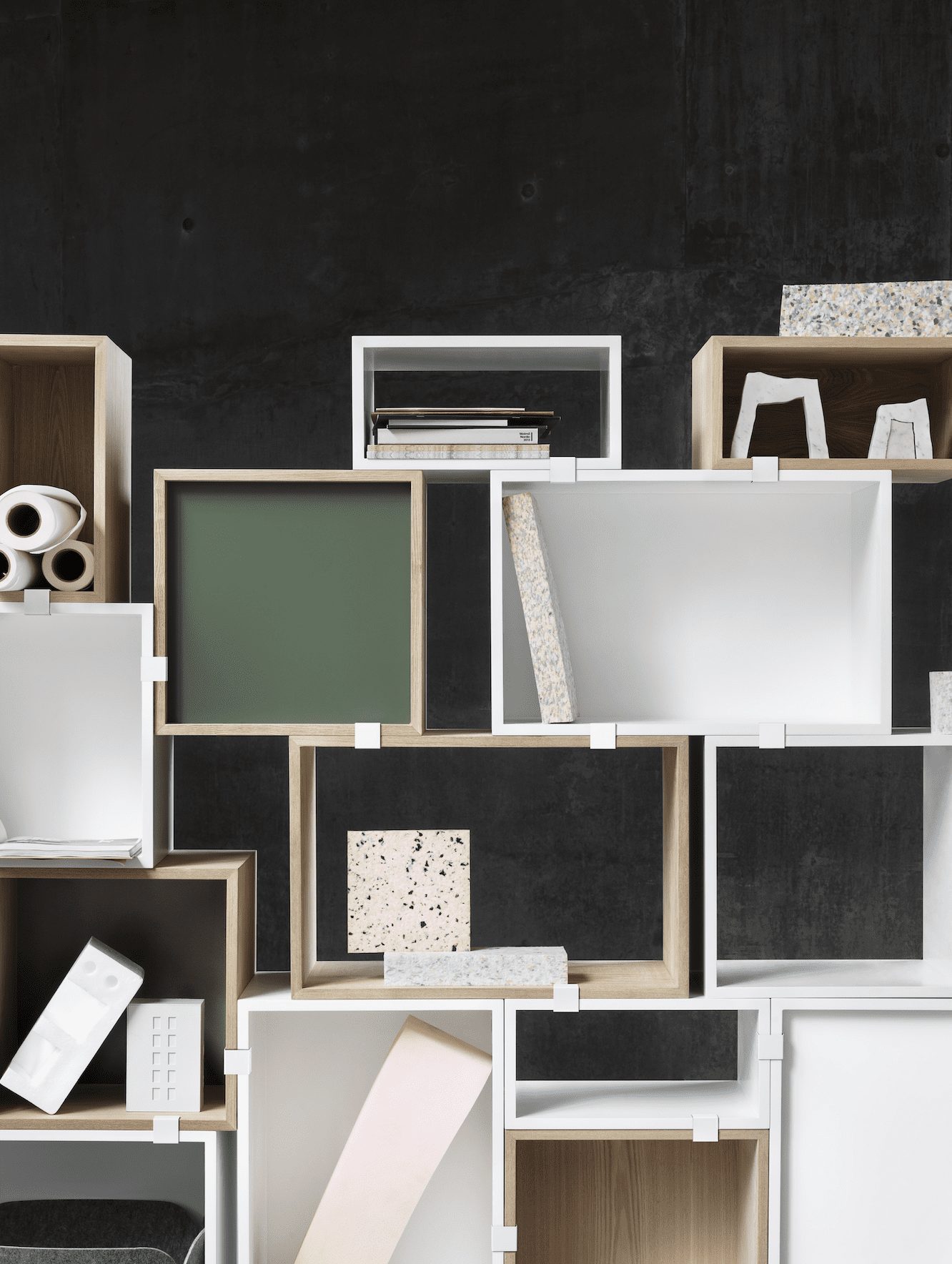 3. Choose modular storage and shelving
Stowing books and paper in boxes and adaptable storage systems is a great choice as opposed to having important documents and unwanted paper mounting on your desk. The benefits of flexible storage solutions are clear – their modularity – reconfigure them as your needs change or take them with you when you move.
These Stacked Shelves by Muuto, for instance, offer endless possibilities. Combine various shapes and sizes, have them mounted on a wall or freestanding – the versatility of the system means you can build your own bespoke shelving solution that will complement your lifestyle and space, not only now, but for years to come.
Photos courtesy of Menu; Hay (featuring the Kaleido tray, Moroccan Handblown glass and Phi Scissors) and Muuto