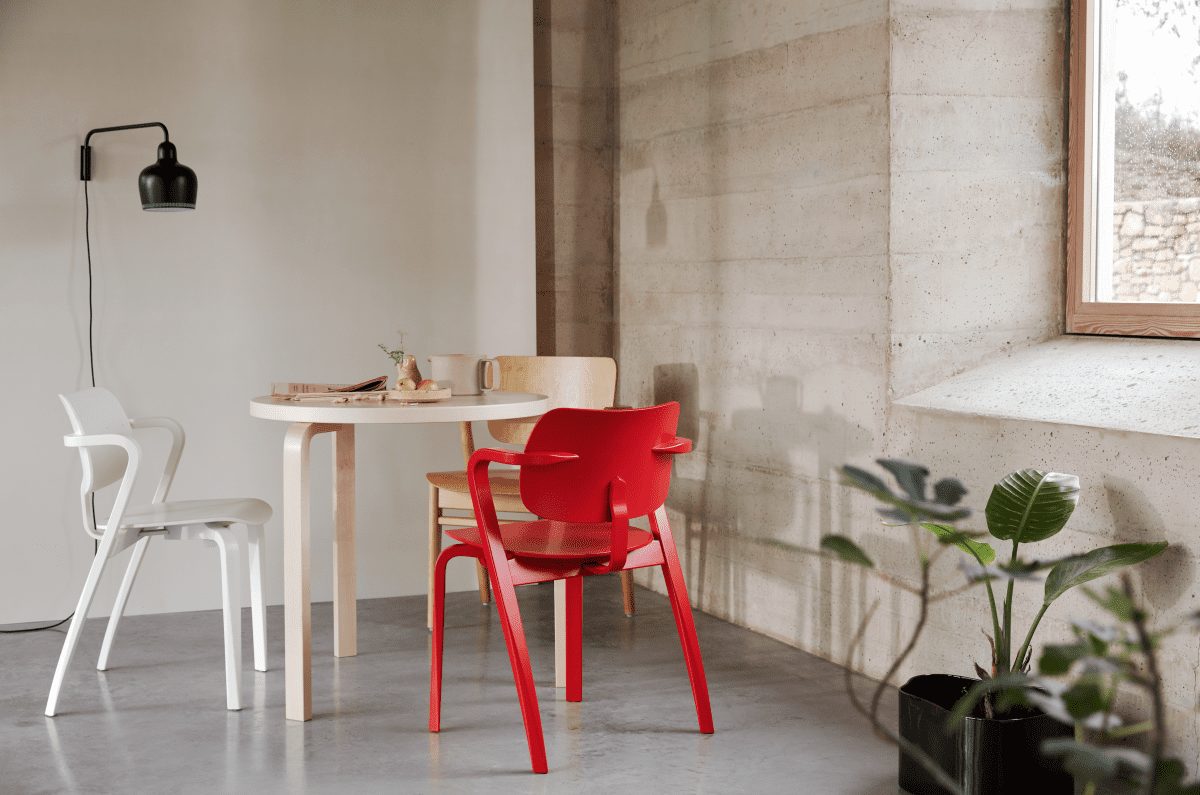 The Aslak Chair represents Tapiovaara's continuous and dedicated work to create a universal, multi-purpose chair
Founded in Helsinki in 1953 by four idealists – Alvar and Aino Aalto, Maire Gullichsen, and Nils-Gustav Hahl – Artek aims to "to sell furniture and to promote a modern culture of living by exhibitions and other educational means."
With a collection comprising of Nordic style furniture, lighting and accessories, Artek remains an innovative player in the world of design. Now, the firm has announced the return of the iconic Aslak Chair by Finnish designer Ilmari Tapiovaara. Renowned for his inventive approaches and unique techniques, Tapiovaara experimented with materials and forms throughout his career. Among the dozens of iconic objects Tapiovaara came to design, the Aslak Chair has proved particularly popular among design lovers.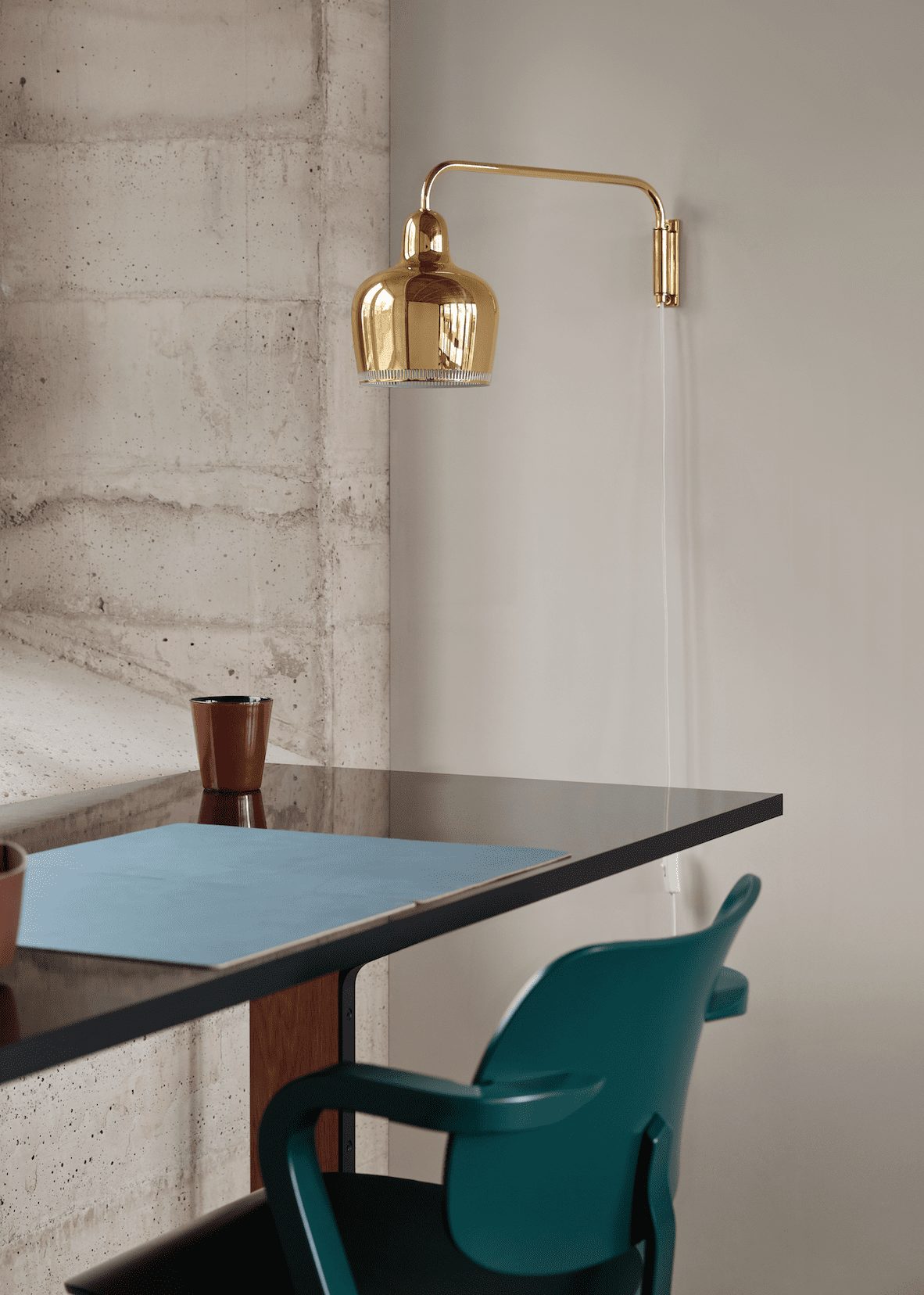 Tapiovaara initially sketched the chair in 1946, but it wasn't until 1958 that advances in technology made mass production possible. Stackable, lightweight and comfortable, the Aslak Chair is suitable for use in restaurants or meeting rooms as well as in private homes, where needed. Its short armrests makes it perfect for both desks and dining tables, while the curved seat and backrest, promise long hours of comfortable sitting.
Made in Italy and crafted from beech wood, which has been regionally sourced, the Aslak Chair is available in five standard colours and can also be customised to suit individual tastes. Each dynamically shaped rear leg and armrest is composed of three pieces of solid beech wood, invisibly linked with a precision joint, fulfilling Tapiovaara's desire for plasticity.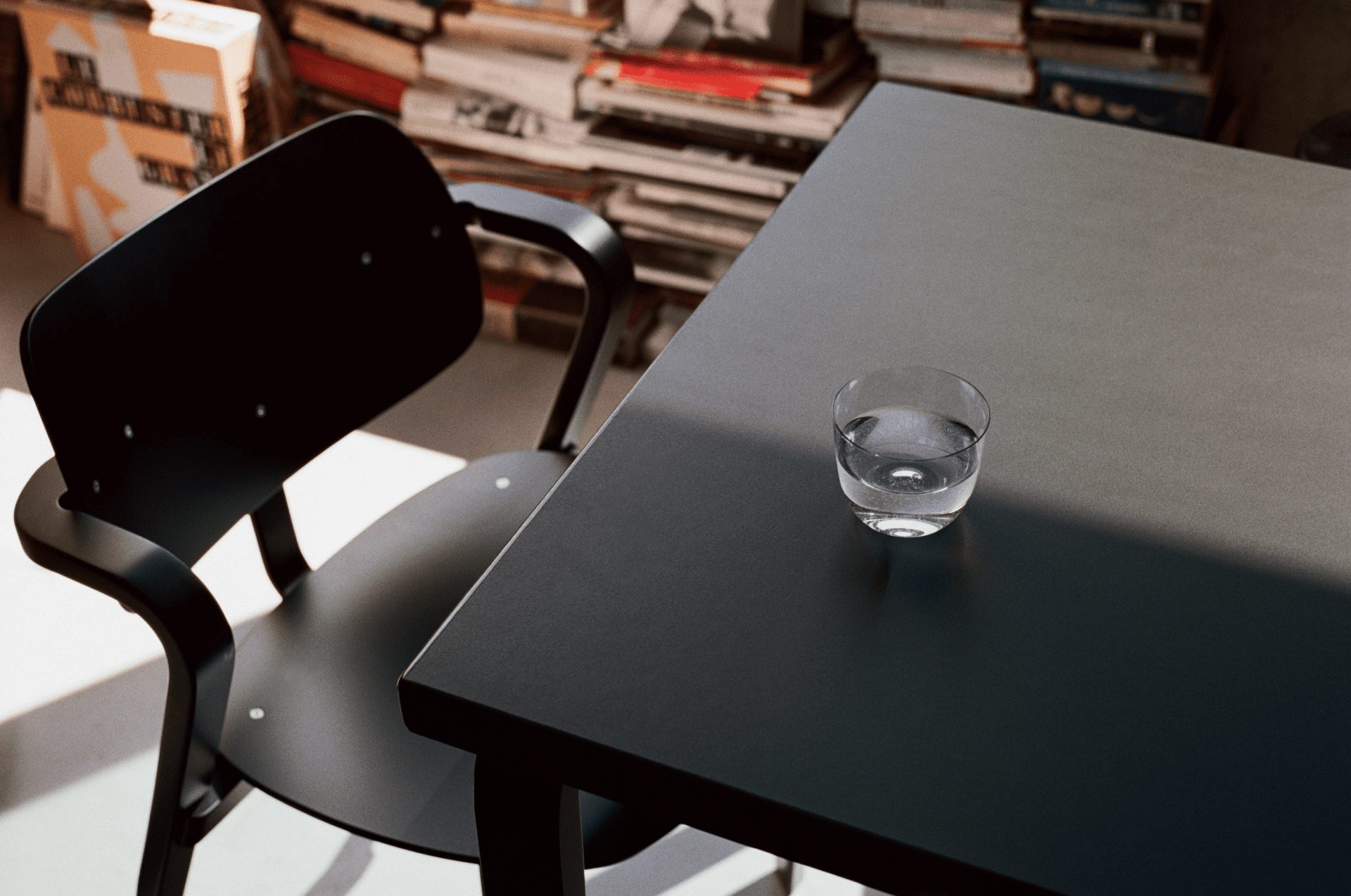 Ilmari Tapiovaara (1914-1999) was one of the greatest interior architects and designers of his era. With the mind of an explorer and the soul of a craftsman, Tapiovaara was always looking for new solutions to improve everyday objects. During his long career, Tapiovaara created dozens of iconic objects loved by the public; it is often said that he captured the essence of Finnish identity.
For more information visit artek.fi
All images courtesy of Artek