Anab Jain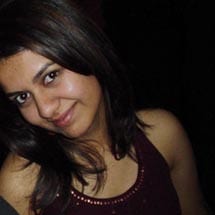 FUTURESCAPES OF WORK A DOCUMENTARY FROM 2012
Interaction designer Anab Jain has created a frank vision of future working practices.
Welcome to Little Brinkland …
Anab Jain's Futurescapes of Work project was forumlated at the Helen Hamlyn Research Centre at London's Royal College of Art, from where she graduated with a Masters in Interaction Design in 2005. She created a design research project to define opportunities for product development responding to the impact of new technologies on the ways we work. As a result Jain created a virtual world called Little Brinkland to demonstrate her vision of work scenarios in 2012. For video footage taken from the project, go to www.onofficemagazine.com.
The original project was a multimedia installation, and on the next few pages we lead you into the sphere of Little Brinkland, introducing the main characters, the newly invented job specifications and last but not least the designer behind this prediction of future working practices. To construct this fictional space, Jain consulted with researchers at the Institute of the Future, Palo Alto and the Future Foundation among other institutions. She identifies three key drivers of change that she believes will influence the way we work:
1 Emerging technologies
2 Ageing population
3 Environmental risks
Based on this forecast, Jain creates virtual personas to show how humans may deal with these effects six years into the future. New job specifications and professions emerge for the inhabitants of Little Brinkland – not entirely unfamiliar jobs, but more like mutations of past careers. Of course there is an element of poetic freedom here – most job titles are a smart play on current trends, and it's unlikely these specific scenarios will ever materialise. But they provide an insight into Jain's forward-thinking and analytical approach.
We present the main protagonists in this project overleaf and show how their current work/life situations are projected into the not-so-distant future of 2012:
Alice is a cyber-junkie – described as a coding freak, data-neurotic homeworker who actually lives and works inside her screen.
Andrew is a nomadic city worker – a hacker network king who aims to be an aspiring entrepreneur.
Liz is an experienced worker who is scared of retirement. She has always worked in an enclosed office as a librarian and wants to learn new things to continue working.
The story of Alice is frighteningly familiar. The character is addicted to being/working/living online, and sends a postcard from a so-called "cold zone", an online retreat. The concept behind this storyline is based on the current movement towards creating wireless buildings and wireless cities. Philip Ross, CEO of Cordless Group, talked recently of the "wireless bubble" at Worktech, a conference focusing on technology in the workplace, and British institutions like the British Library, the BBC and the Guardian all strive towards that model. So with the wireless city on the horizon, Jain uses Alice's case to draw attention to the fact that people are becoming so dependent on being online that for health, and, more importantly, sanity reasons a necessity will arise for "off" areas and break-out spaces – her so-called cold zones.
The second protagonist, Andrew, is described as a nomadic worker, in reference to Jeremy Myerson's work-style categories developed in his recent book Space to Work. Nomadic workers are always on the look out for new opportunities and in this case Andrew's entrepreneurial spirit leads him to found
a pet implant consultancy.
Liz, as a librarian the most traditional worker, takes on new challenges and embraces emerging technology by becoming a databank archivist, in order to fit into technology-dependent work patterns. She knows that if she ignores the future, she will inevitably be unemployed.
Jain has developed a number of such characters, all providing thought-provoking examples of future working scenarios. Colebrook Bosson Saunders was the research partner and sponsored the project. "We are currently discussing how CBS may translate this material into a product, but it is not something I can talk about just yet. I have started working at Microsoft Research for the next six months, while CBS works on a strategy to present this work to the wider community," says Jain.
"The Little Brinkland project is the closest to the kind of method and style I would like to pursue. Here I am interpreting style as a certain kind of thought process and way of approaching work, not just design skills. I think the project works well at several levels," she adds.
Jain has already accrued an impressive list of awards, including the UNESCO Digital Arts Award in 2005 and the Grand Prix prize at the Geneva International Film Festival on Human Rights in 2004. Her past design concepts include Sketch-a-move (patent pending), an interactive toy car model, and Yellow Chair Stories, a "live" service design project inviting neighbours and passers-by to use her open wireless network outside her house.
"The Yellow Chair Stories project is close to my heart. I feel more confident doing live social experiments after that. It also gave me valuable insights into the design of services from a people-centred approach. While Sketch-a-move, done in collaboration with Louise Klinker, taught me the significance of experience prototyping," says Jain.
Jain's main source of inspiration is people. "I don't have favourite designers," she continues, "but in terms of musing I'd say that filmmakers have inspired my thoughts most, such as Jean Luc Godard, Jacques Tati, Wim Wenders and Iranian Mohsen Makmalbaf. Plus Louis Kahn's thinking about space and time in architecture and the edgy thinking of studios like Dunne&Raby, Live/Work, Troika, Etoy – all that has something I would look to create in my own practice."
The inevitability of humans increasingly becoming dependent on technology is a disturbing statement to some. Does Jain feel threatened by her own vision?
"Human dependence on technology doesn't scare me. But what did were the visions of the future I came across while doing my research. Initially I just read about everything I could find regarding emerging technologies and work – then ended up reading Ray Kurzweil's The Singularity is Near, which promotes the idea of how the human brain will increasingly merge with the computer/machine and so on … that is scary stuff!" So does she see technology as the dominant driving force in product and workplace design?
"I think technology always has and will continue to change the way we work. The flexibility of working anytime, anywhere – the era of the 24/7 economy, the information worker etc have become prevalent because technology has facilitated it. However, I think workplace design has already started looking at the larger picture, and I hope designers and manufacturers will include the issues around aging populations, environment and urban living more closely in their products."
We'll see. The urban phenomena in Little Brinkland bear resemblance to London and by the time it's 2012, the city will be bang slam in the middle of the Olympics. I wonder if my dog will have an implant manipulating his poo to smell like lavender by then?