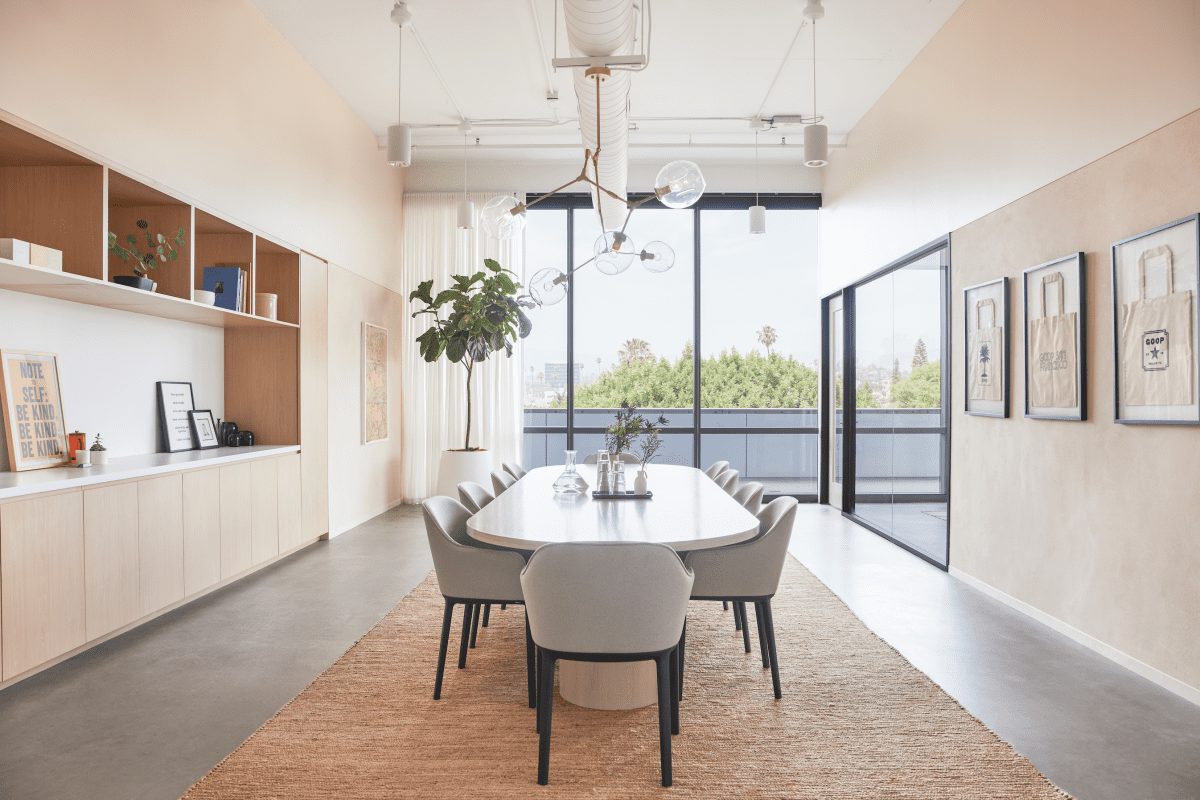 Rapt Studio has designed the interiors for the wellness brand's new Los Angeles office space
When it comes to celebrity-owned businesses, none are perhaps better known than Gwyneth Paltrow's cult wellness empire goop.
However, as the business has grown, so had its team, which found itself dispersed among separate buildings before moving to a new, central headquarters in Santa Monica for the next phase of the brand's development.
The designers at Rapt Studio were brought on board to design the bright, airy space to make it feel like home for goop's family of employees.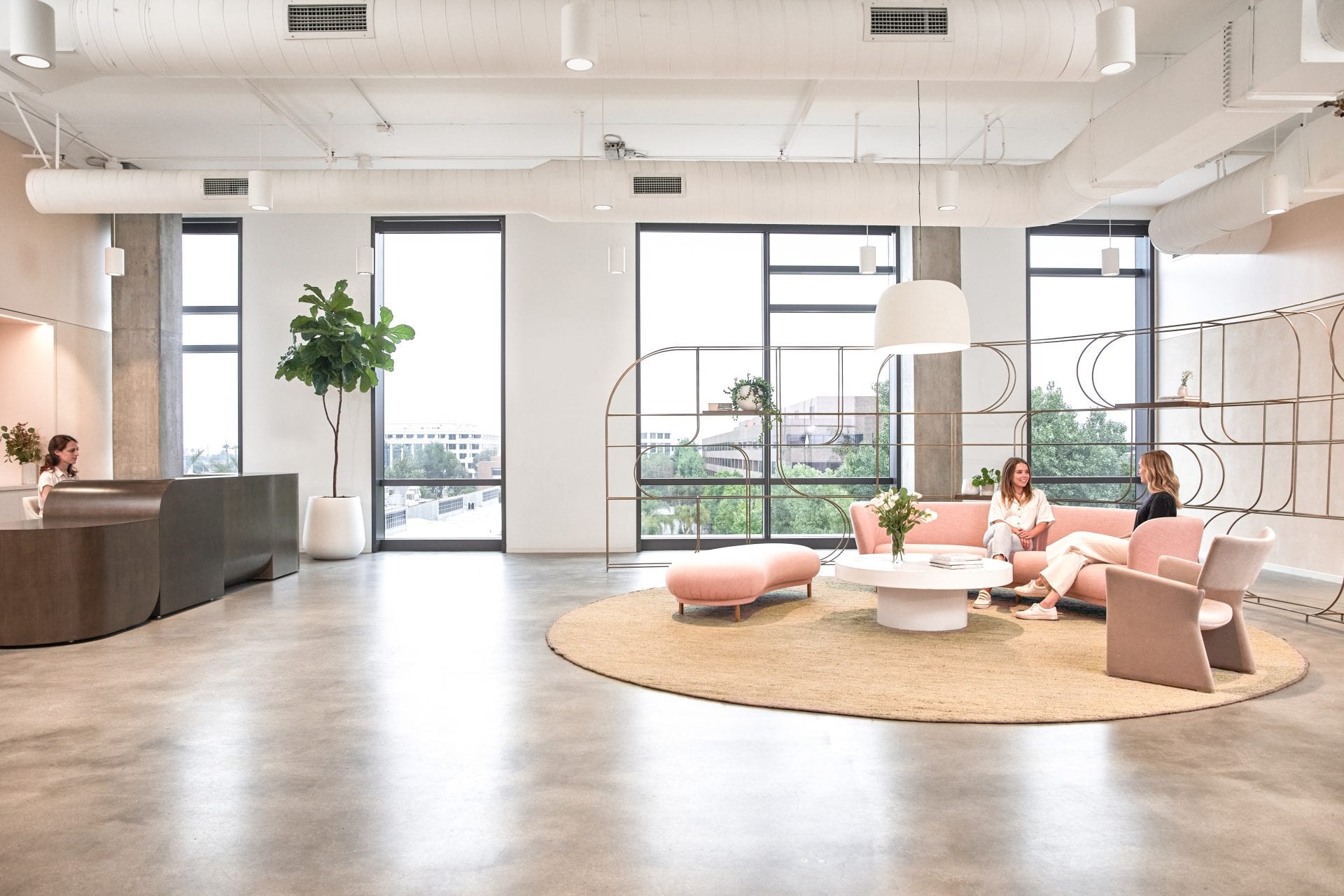 In the entrance, a bespoke reception desk has been designed to mimic the scooped forms in the company's name, creating a sleek, but substantial outline that feels softer than monolithic.
These curves can be seen in both the larger architectural moments, guiding the flow around the office, and the small furniture details – adding to the warm, gentle colour palette to offer a softer edge to the design. The large metal screen curving around the reception, meanwhile, was created by Bayly Arts.
Transparency is a key design element throughout the space, helping to make the concepts of open communication and collaboration a physical presence in the office. This is, however, complemented by cocooned and concealed areas, offering employees respite from the working day. A yoga room provides a space to breathe and take classes, while secluded lounge spaces and cosy phone rooms give space for personal moments.
The office is designed with specific areas for further creative development of the brand – from the product lab for exploring innovations in the wellness market, to the test kitchen, used by Paltrow and the other goop editors to experiment with recipes and host its YouTube series. Likewise, photo, video and podcast recording studios create dedicated space for the brand to create its multi-platform content.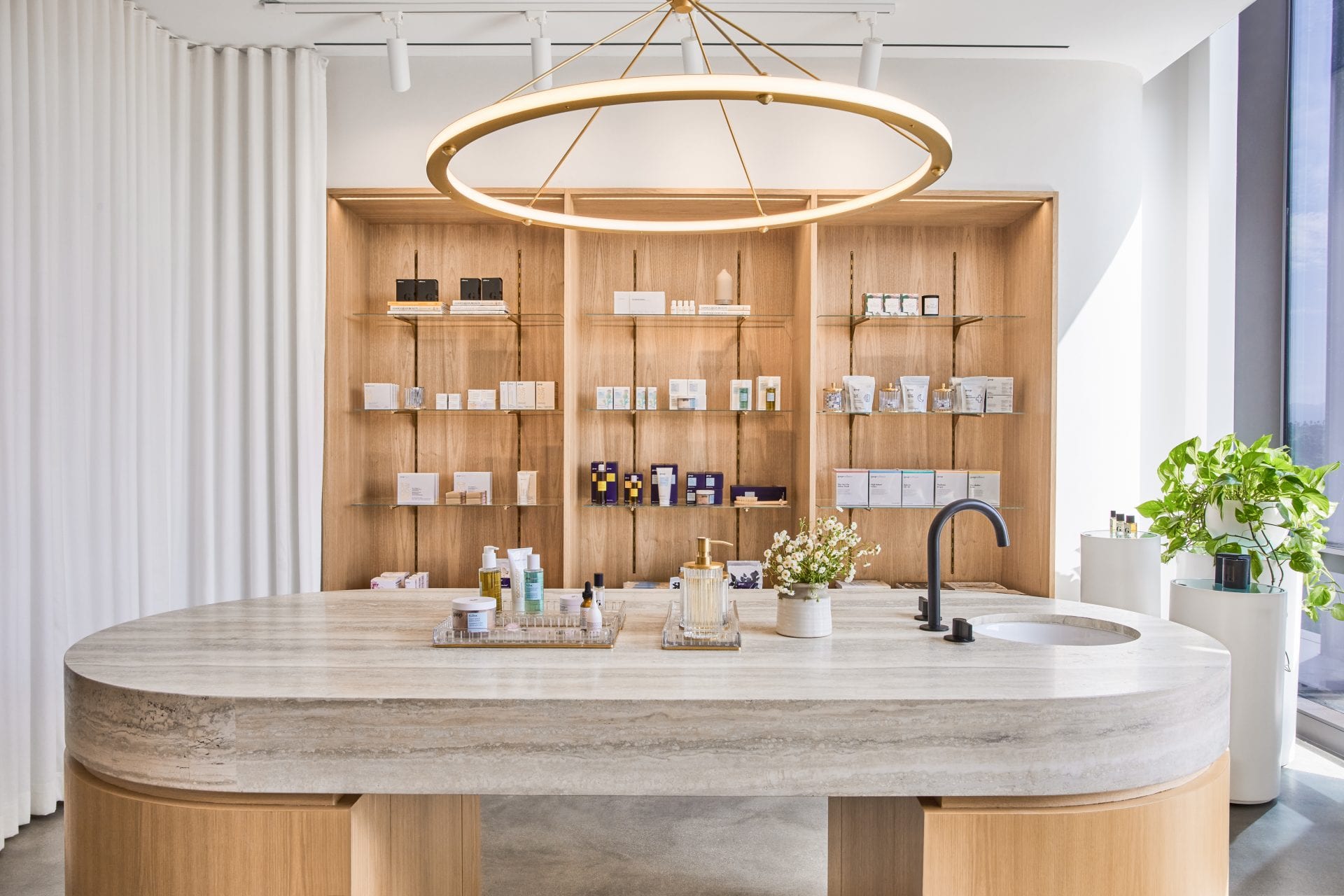 For weekly meetings, Rapt Studio created the All Hands Area, flanked by a kitchen for use for meal prep and an outdoor deck used for social hours and outdoor gatherings.
From the materials used in its fabrication to the spaces designed for employee wellness, Rapt Studio's imagining of goop's Santa Monica office captures the essence of the company, offering a mindful space for the brand to develop and evolve.
Images by Madeline Tolle