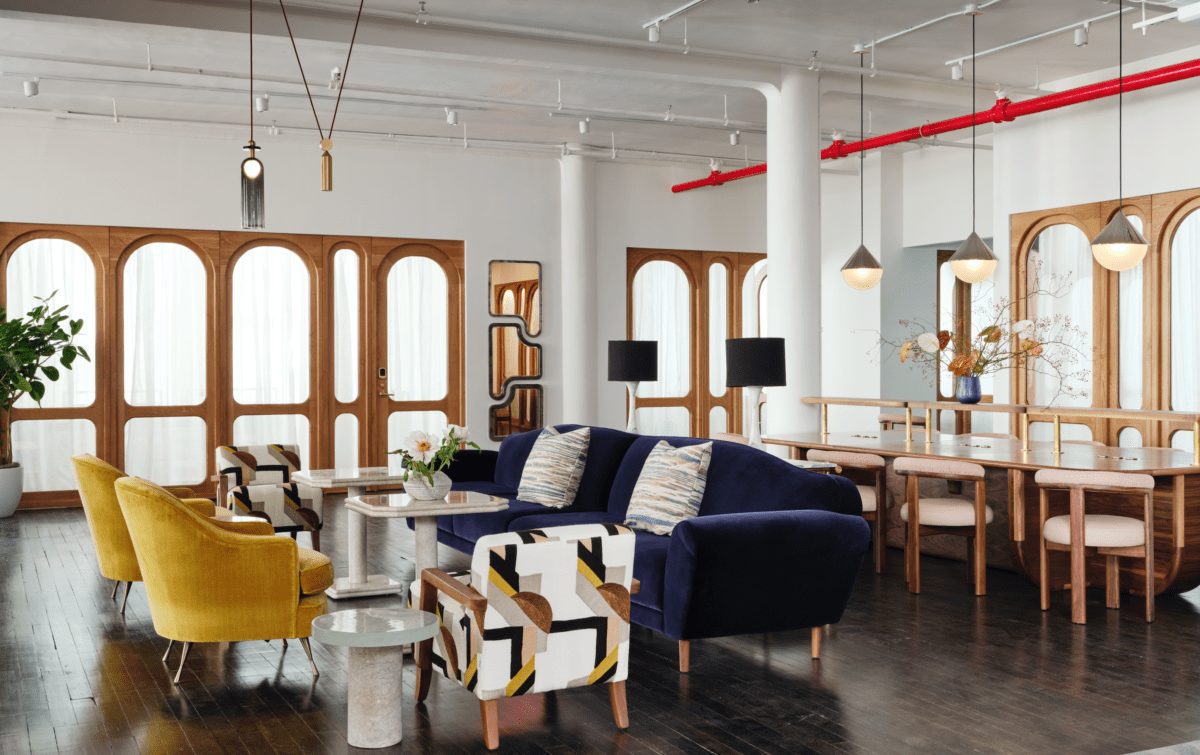 The design-led workspace features thoughtfully-crafted interiors to defy the typical expectations of communal workspaces
As relationships to work continue to evolve post-pandemic, New York coworking space provider The Malin arrives in The Big Apple to offer a place where members can work outside of their home, without losing any of the luxuries of comfort or convenience, in a space that inspires them.
Set up by co-founders Charlie Robinson and Ciaran McGuigan, The Malin is designed to promote different modes of working and aims to offer an aspirational working environment at the heart of New York's vibrant cultural scene. Interiors are carefully designed to create a boutique workspace that merges unpretentious simplicity and cosmopolitan elegance.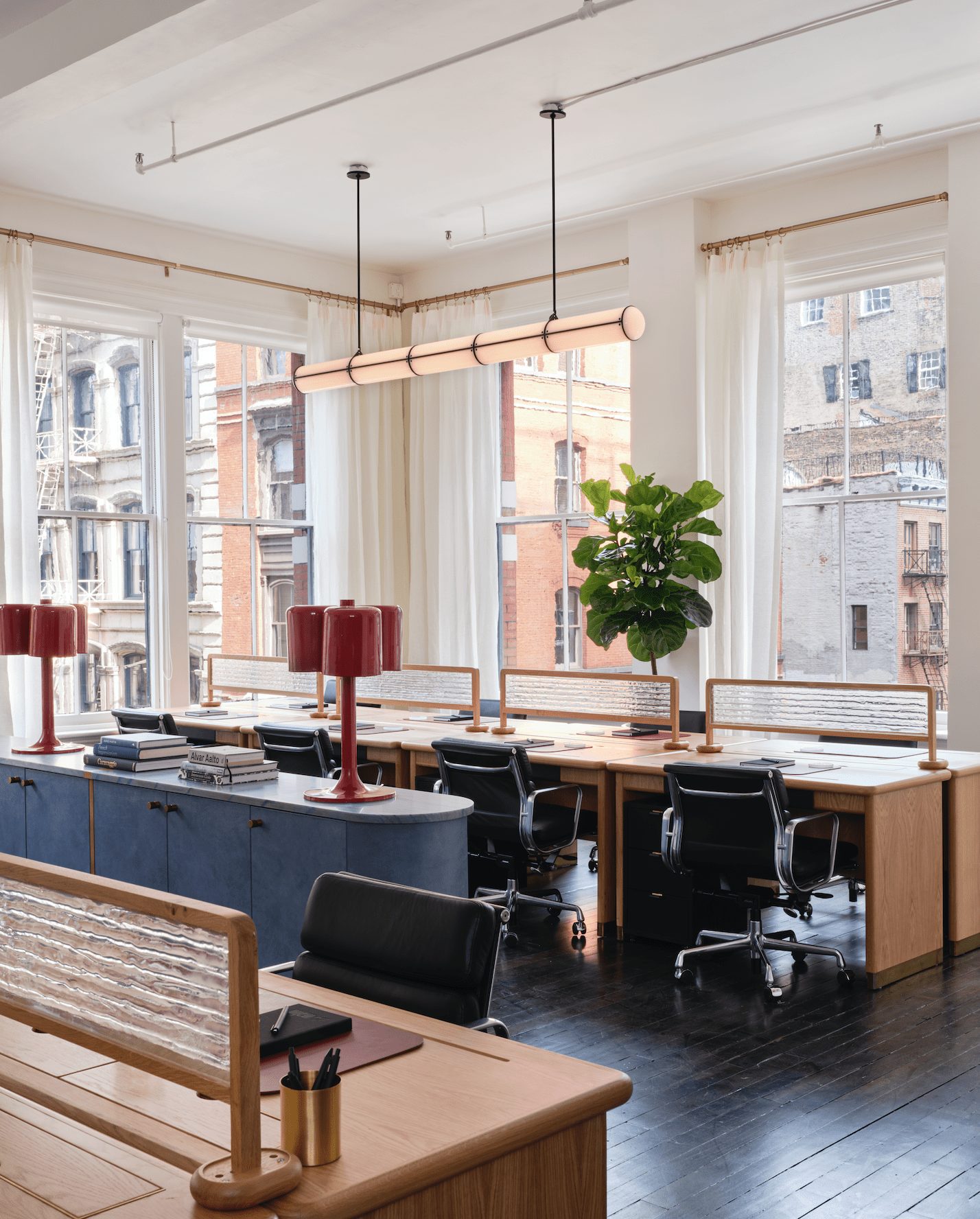 Located on the third floor of a classic SoHo building, the 8,700sq ft loft offers members a refined escape from the home office, complete with high ceilings, large loft windows, and spacious working areas. The interior was realised by creative duo Jean Morana and Jordan Trinci-Lyne in collaboration with Fettle Design, who meticulously designed the coworking hangout to offer a variety of work areas.
With a total of 38 dedicated desks and 3 private office spaces of varying size, the interior layout also consists of 3 conference rooms, 4 private video booths, and various workspace and lounge areas, along with a barista kitchen. More sociable spaces such as kitchen, reception and lounge areas are away from the quieter desks and working areas, and there is also a library room for those who prefer total silence while working.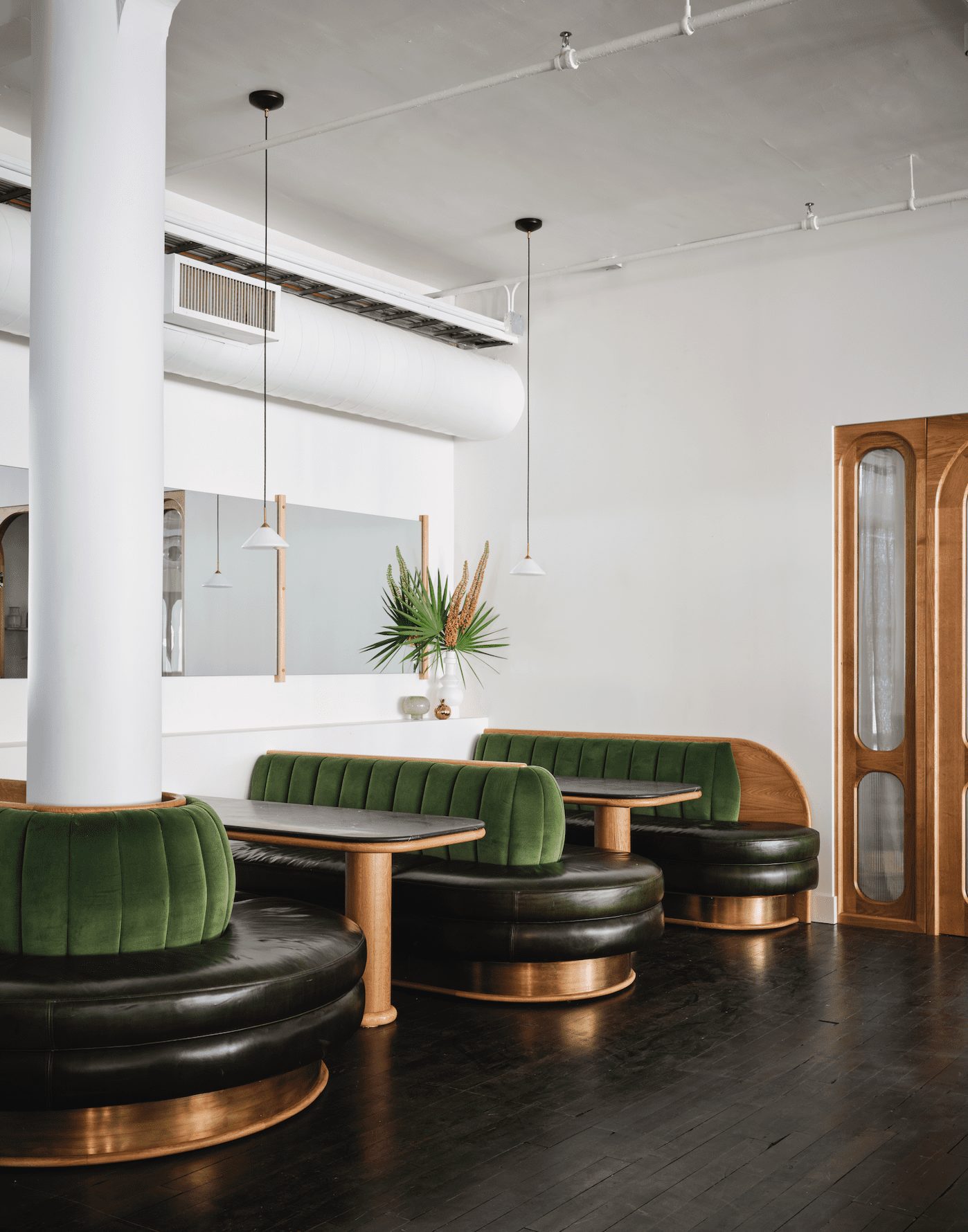 The Malin's curated amenities coupled with its contemporary, open-plan loft design make it the ultimate space for members whether to network or to collaborate. Furniture and fabric schemes consist of dark mohair's alongside bold patterned fabrics to give the space a homely feeling.
Eames Soft Pad office chairs, solid oak desks, recycled crystal dividers, rare marble countertops, solid brass hardware, and other design elements from Roll & Hill, Flos and Matter, as well as Reinaldo Sanguino objects for The Future Perfect and Calico Wallpaper are only a few of the carefully chosen pieces and elements that permeate the space. A curated art collection is also included, as well as a monthly feature from David Zwirner-backed Platform art e-commerce site.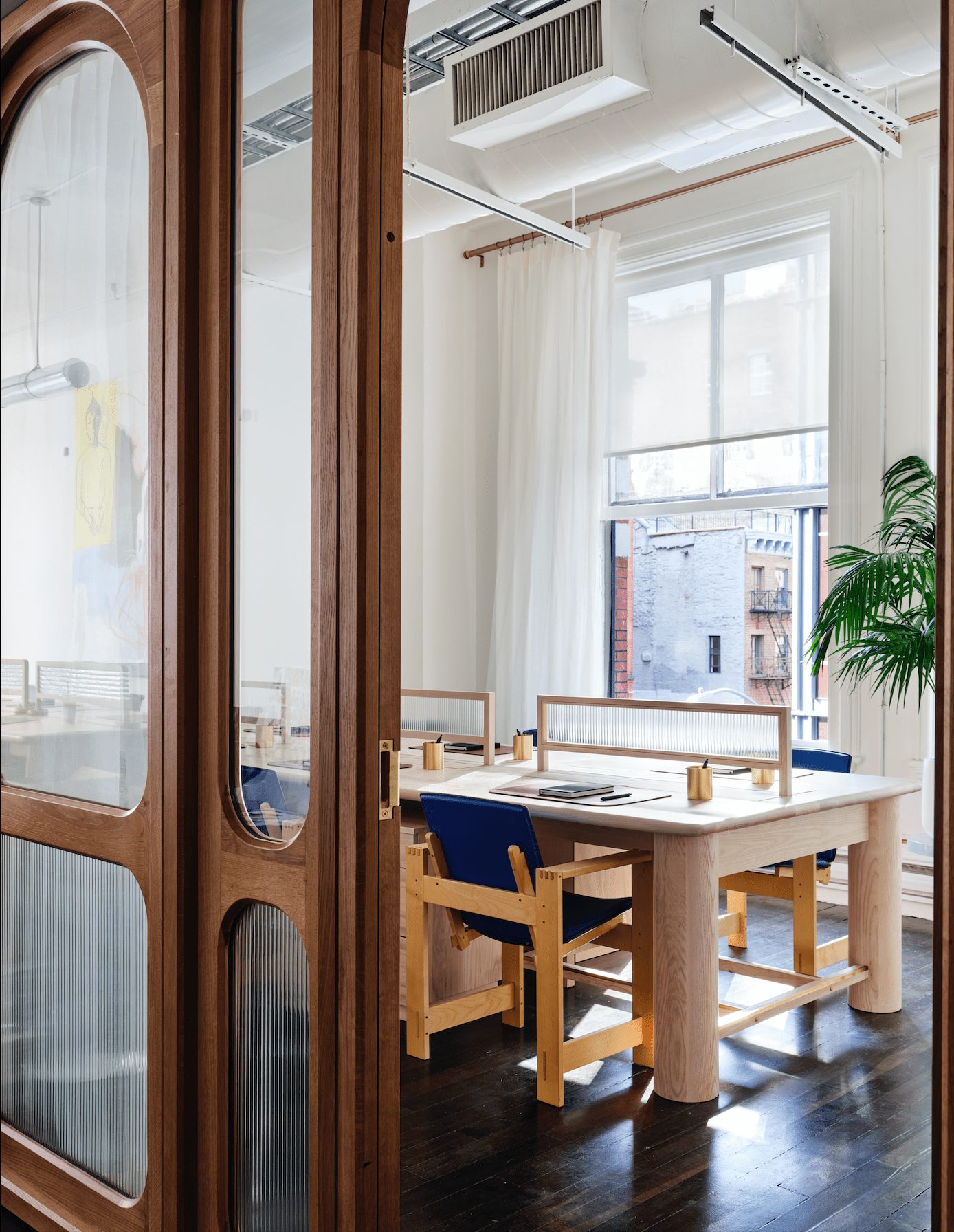 "We wanted The Malin to be a beautiful yet functional space that exists as the ideal place to work. During the pandemic, I imagined what it would take to inspire folks to want to return to a workplace, and knew that it would have to be in an exciting neighbourhood, with various zones that promoted different modes of working, with a design that was comfortable and inviting, yet elevated. From that, The Malin was born," explains McGuigan.
"It needed to be inspiring and functional, where someone can complete a quick task or long-term project with similar ease," adds Robinson. "We're also right in the cultural heart of downtown New York, where members can pop out afterwards to the galleries, restaurants and shops and make the most of the City."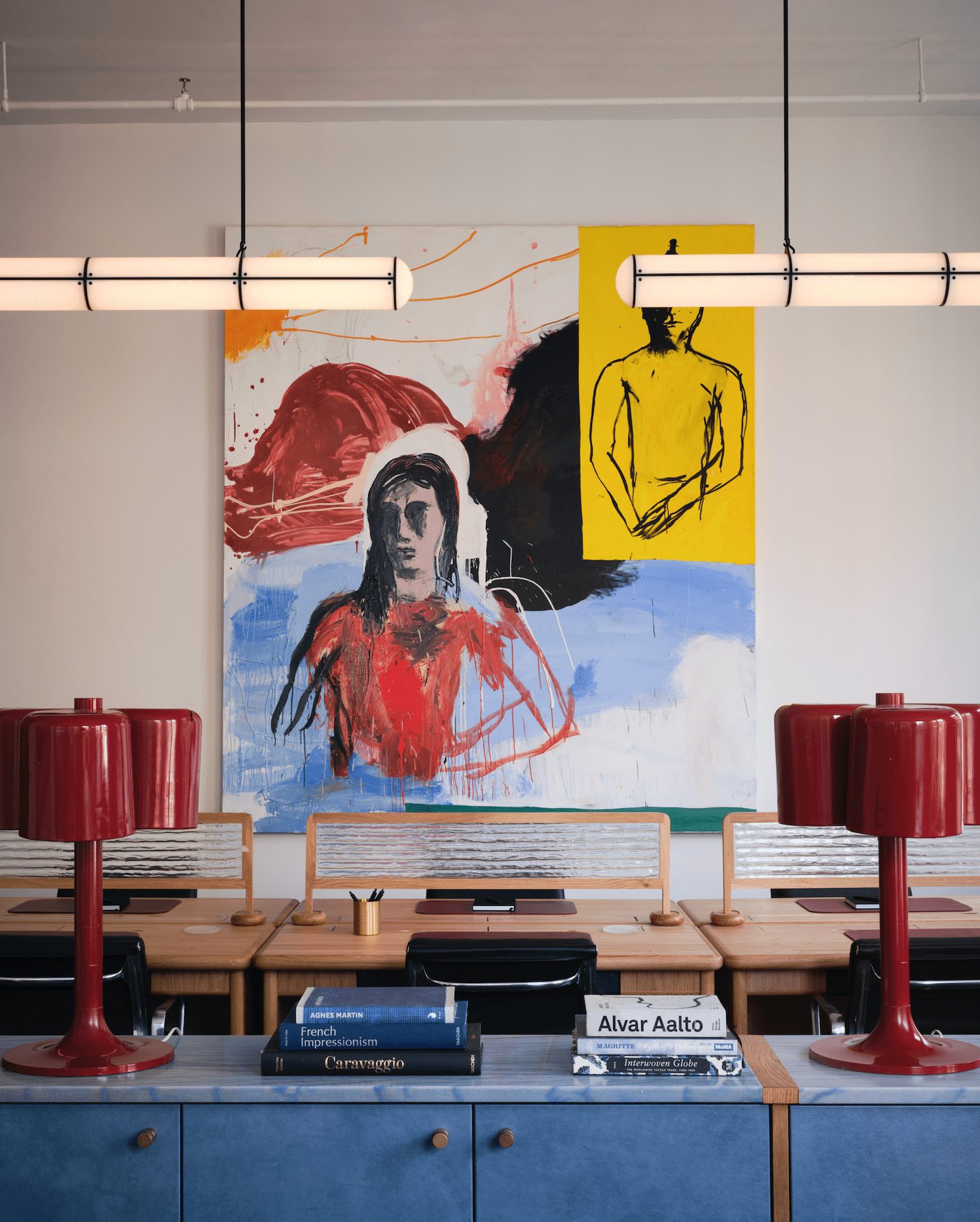 At The Malin, memberships are available on a month-to-month and annual basis, along with daily memberships allowing flexibility for travellers and locals alike. Memberships and day-passes are first-come, first-served as space allows. Furthermore, with a custom-designed mobile app, members have a direct line to The Malin and can access the space via keyless entry, book conference rooms and private video booths, and more.
Elsewhere, special services, such as a weekly dry-cleaning pick-up/drop-off and mail and package handling, will be available to relieve some of the tasks of everyday life. Entirely unique to The Malin, members will also have access to an exclusive Executive Assistant service to complete same-day errands within the surrounding neighbourhood of The Malin, and help with administrative tasks for their business.
To further enhance The Malin's experience, members will also be offered a variety of complimentary beverages from the likes of  sparkling water brand Sanzo, underground roastery Parlor Coffee, and House of Waris tea, among others.
Furthermore, The Malin Shop, a small, curated retail component presents members with a curated selection of home accessories and thoughtful gifts for clients or friends from local businesses such as Cinnamon Projects, select works from Aperture, and home goods from Pith.
By taking its design cues from the thriving local community and area, The Malin offers a superior alternative to the traditional office setup. The perfect place to work and collaborate, this beautifully designed space offers the perfect backdrop for presentations, live streams as well as hybrid and virtual functions. The Malin is one step ahead of the crowd.
Images by Thomas Loof