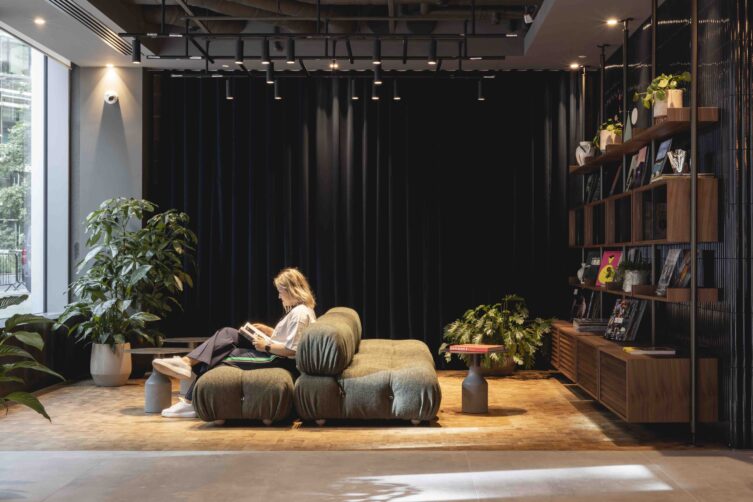 Sony's new workspace is much more flexible acknowledging that people want different spaces for various types of work along with the option to choose how and where they work
Sony Music and award-winning British interior design and architecture firm MoreySmith have a long and fruitful relationship – so the architects were asked to help Sony relocate its team from Kensington to its new headquarters in London's King's Cross.
The new HQ, which brings all of Sony's record labels under one roof, features an event space, cutting-edge recording and photography studios, a roof terrace, library and listening rooms. It has been crafted to suit artists and employees alike. Catering to so many different tastes, identities and requirements made this a challenging yet fascinating project.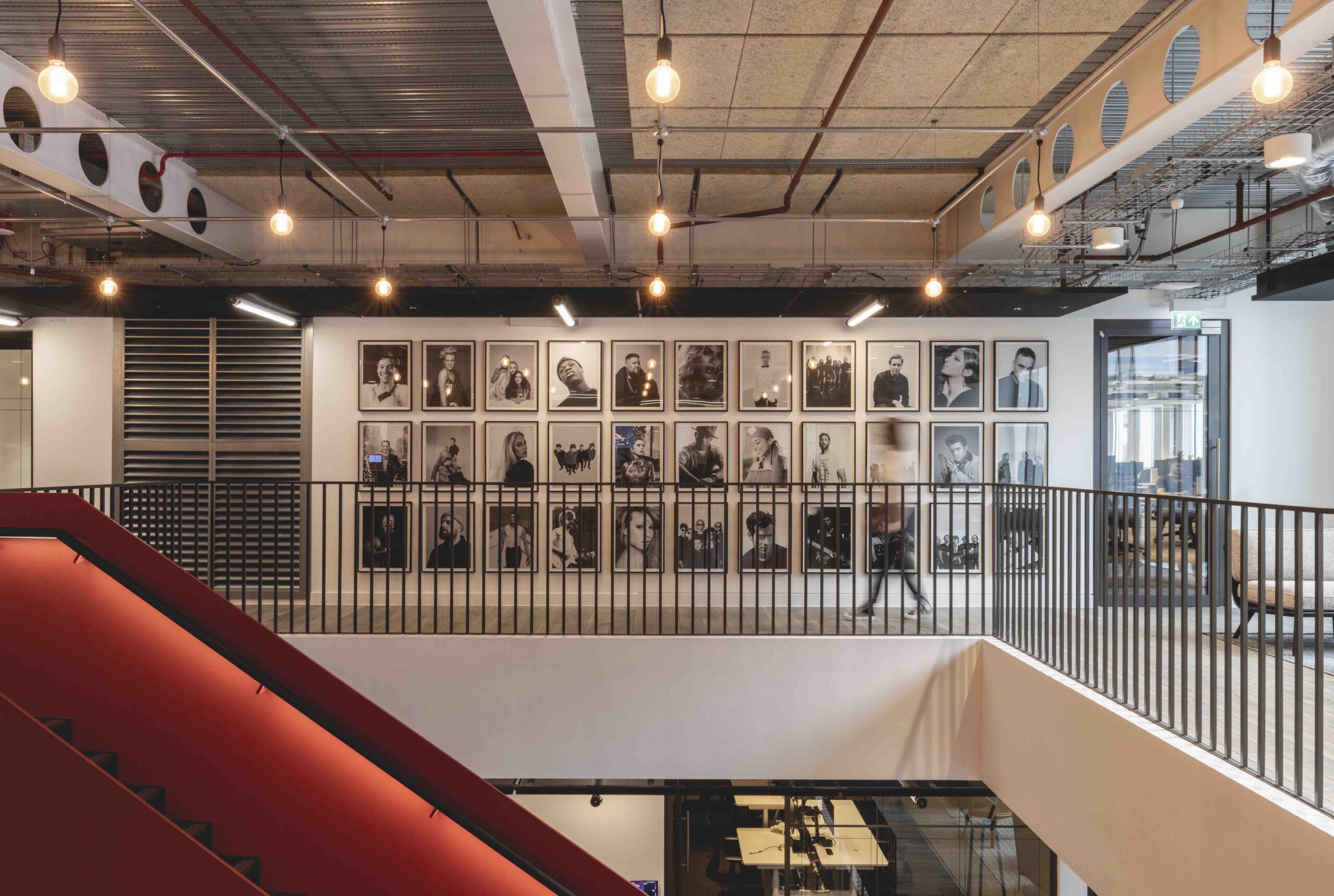 "It was fundamental for each team to retain its own identity through the design with tailored material palettes, furniture schemes, artwork, and branding," explains Shonagh Gardiner, senior associate interior designer at MoreySmith.
For instance, Columbia's office is clad in grooved concrete, while RCA's is defined by orange corrugated metal. The architects also referenced the HQ's surrounding vernacular – a study area features a tiled archway and vaulted ceiling, inspired by the historic architecture of Coal Drops Yard.
The architects carefully surveyed Sony's employees in order to create a space that worked for them. "Compared to its previous HQ, the new workspace is much more flexible and designed around the user experience," says Gardiner.
"For example, we have introduced coffee shops, private study areas, outdoor spaces and breakout rooms to support requests for flexible working and to provide different working atmospheres."
By creating open-plan desking, as well as hidden alcove seating tucked around corners, a quiet study area and soundproofed phone booths, the design of the new office acknowledges that people want different spaces for different types of work and the option to choose how and where they work.
To retain and boost the social and collaborative nature of the business, a double-height café, as well as coffee bars and social spaces have been dotted throughout the building. Two dramatic staircases – one black, one red – and bespoke artwork from Bob and Roberta Smith, poignantly reading "there is still music, there is still hope", bring a sense of flamboyance to the office.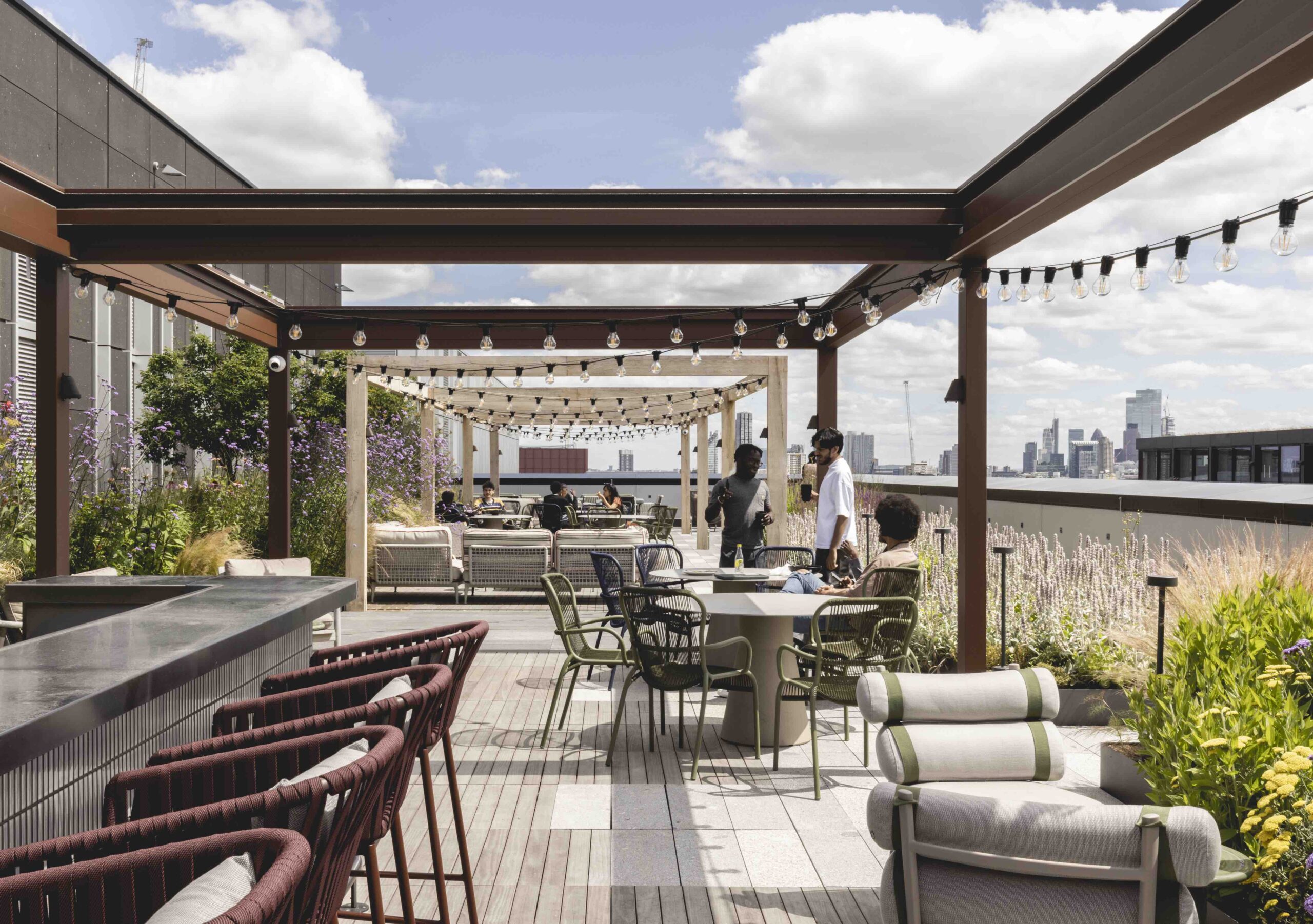 Sustainability was a core principle within all stages of the project, from design to construction. "We used recycled materials where possible, such as recycled ribbed leather upholstery and paper pulp tiles," explains Gardiner. "All timber used in the floor and panelling was reclaimed or sourced from wood flooring company Havwoods, which invests in schemes to mitigate deforestation."
"To minimise waste, more than 350 items of furniture from Sony Music workspaces were reused and repurposed and anything that was not used was donated to charities and local schools." Gardiner continues: "Where possible, the architects worked with local makers to minimise the carbon intensity of freight, with 22 British manufacturers contributing to the interiors."
Images by Billy Bolton
Enjoyed this article?  Read more: Ideas Factory: The Bosch Engineering HQ in Germany reimagined by Studio Alexander Fehre