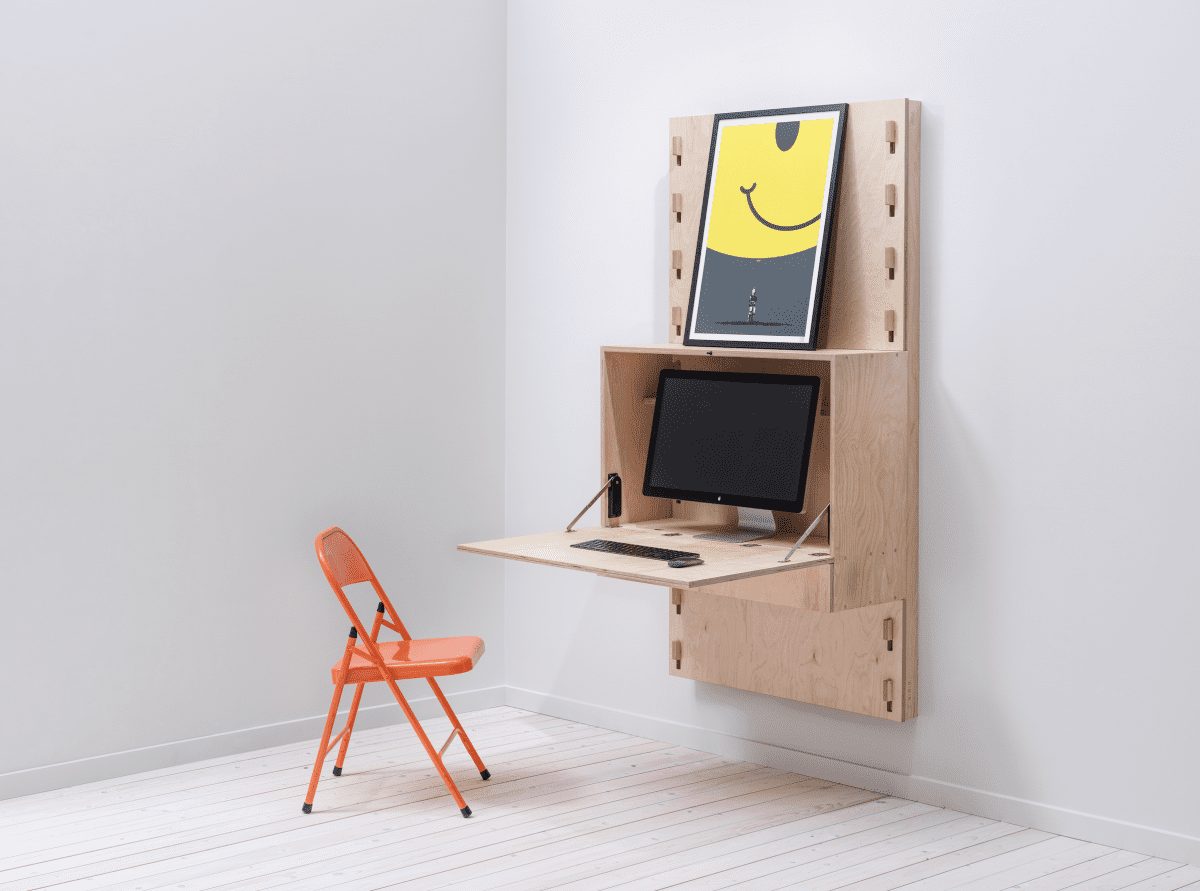 The new home workspace can be configured in any number of ways to suit individual needs
Manchester-based design studio Arnie.M has just launched its bespoke modular workspace that can be easily applied to a variety of spaces. Arnie.M is the brainchild of Angela and Matt Maurer, with no small amount of inspiration drawn from their toddler son Arnie. Born out of the need to craft a workspace that worked practically and aesthetically in the couple's small space, the modular solution will easily adapt to changing user needs over a long product lifetime.
"Our son Arnie is the main inspiration for Arnie.M," comments Angela. "Firstly because as Matt works from home as a branding designer and strategist, we needed to balance our limited space when Arnie came along. Arnie.M is our answer to keeping work and family life neatly separated. But more importantly, it's about the future. We want to build a sustainable business that's focused on doing the right thing for Arnie's generation."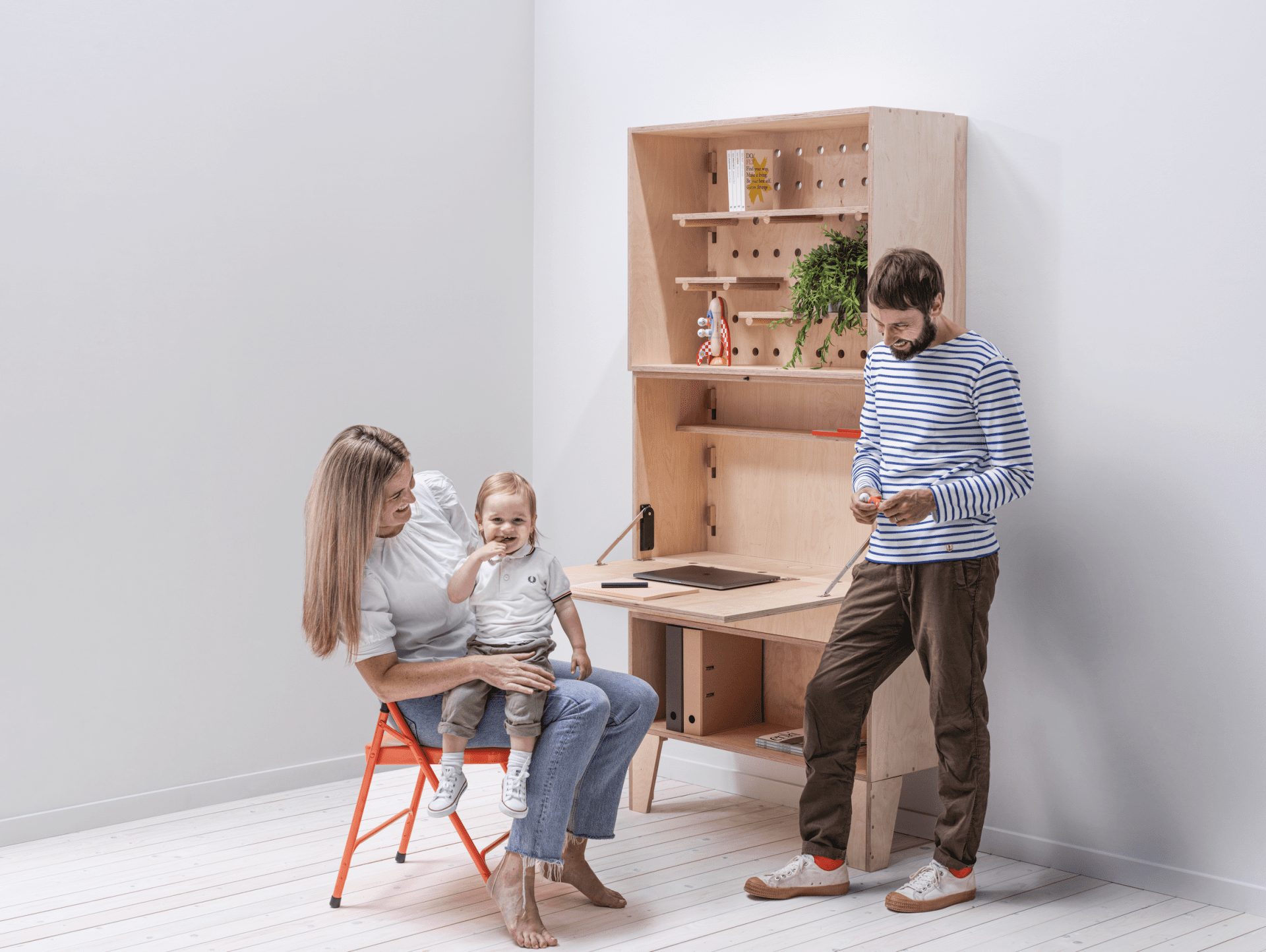 Versatile and built to last, Arnie.M was developed within 18 months and has focused on working for environmental sustainability since the get-go. Materials and packaging are kept to a minimum, with the designers making only what is needed, therefore avoiding waste by keeping production local to the Manchester area.
The home working 'office in a small space' can be configured in any number of ways, with every part of Arnie.M being made from FSC accredited B/B grade birch plywood, in contrast to the ubiquitous formaldehyde-laden MDF which much office and home furniture utilises.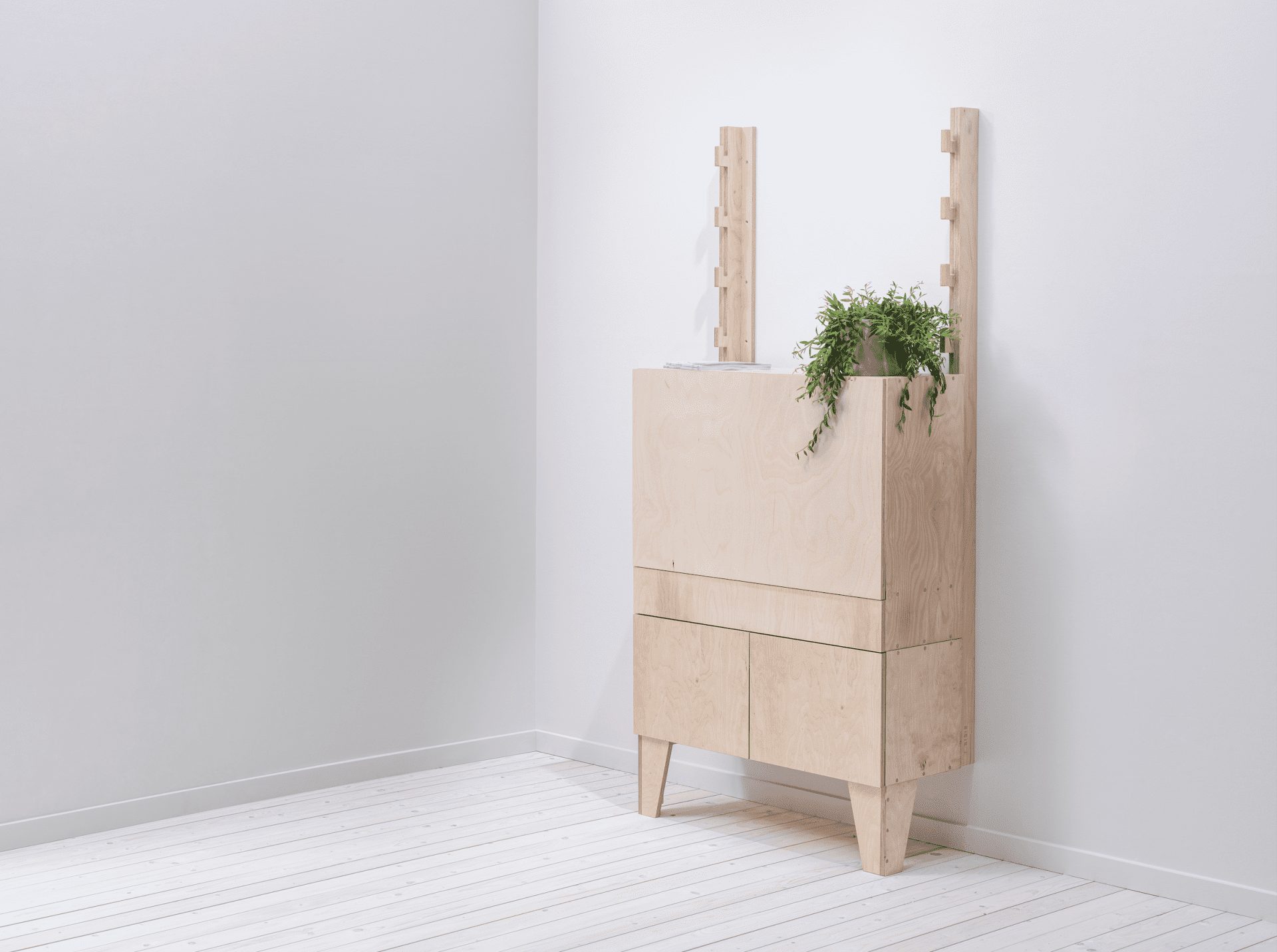 Plywood was chosen for its 'green', sustainable qualities. Thin layers of timber are laminated together with their grains running opposite ways for strength, and the outer faces finished in beautiful fine-grained light-coloured birch, a process which makes plywood incredibly rigid and stable.
Featuring a clean, uncluttered look, the workstation does not feature any handles; instead, doors boast a swish push-to-open and close action with soft-close hinges. The desk unit's bureau steel stays are soft-open too, large enough to accommodate everything from a laptop to a large desktop computer. Cables can neatly run out of sight behind the units, and shelves are adjustable, allowing users to neatly store away A4 ring binders and stationery.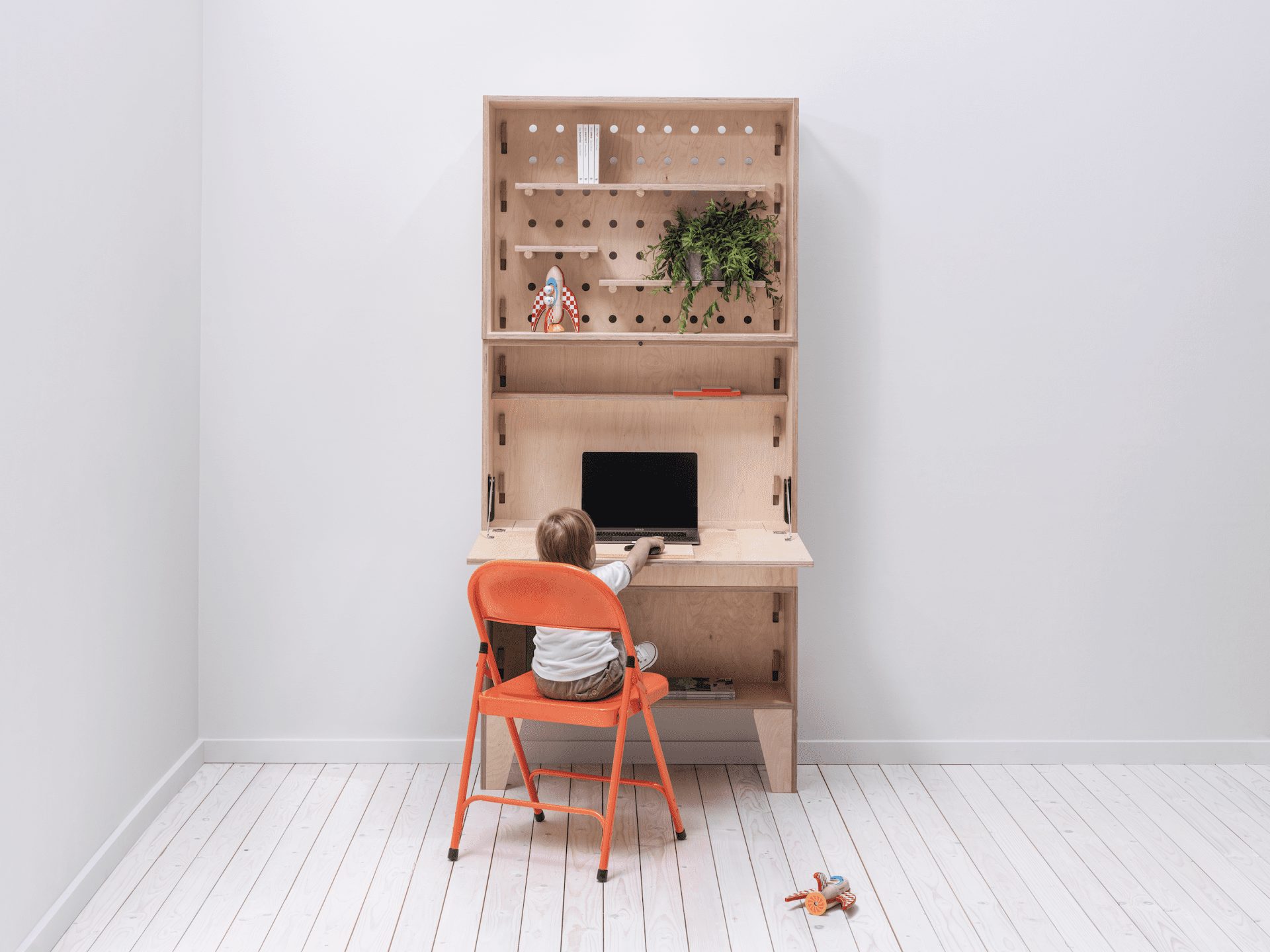 From the recessed desk storage compartments to your Arnie.M's very own 'date of birth' etched on the frame side, each piece is made to individual specifications.
"We hope in future that our Arnie will be proud of the way we and our friends have gone about doing this", said the designers. "And if you choose an Arnie.M modular workspace, we hope it brings you good things for years to come."
Arnie.M prices start from £1315.00. For more information visit arniem.co.uk
All images by Paul Moffat Photography