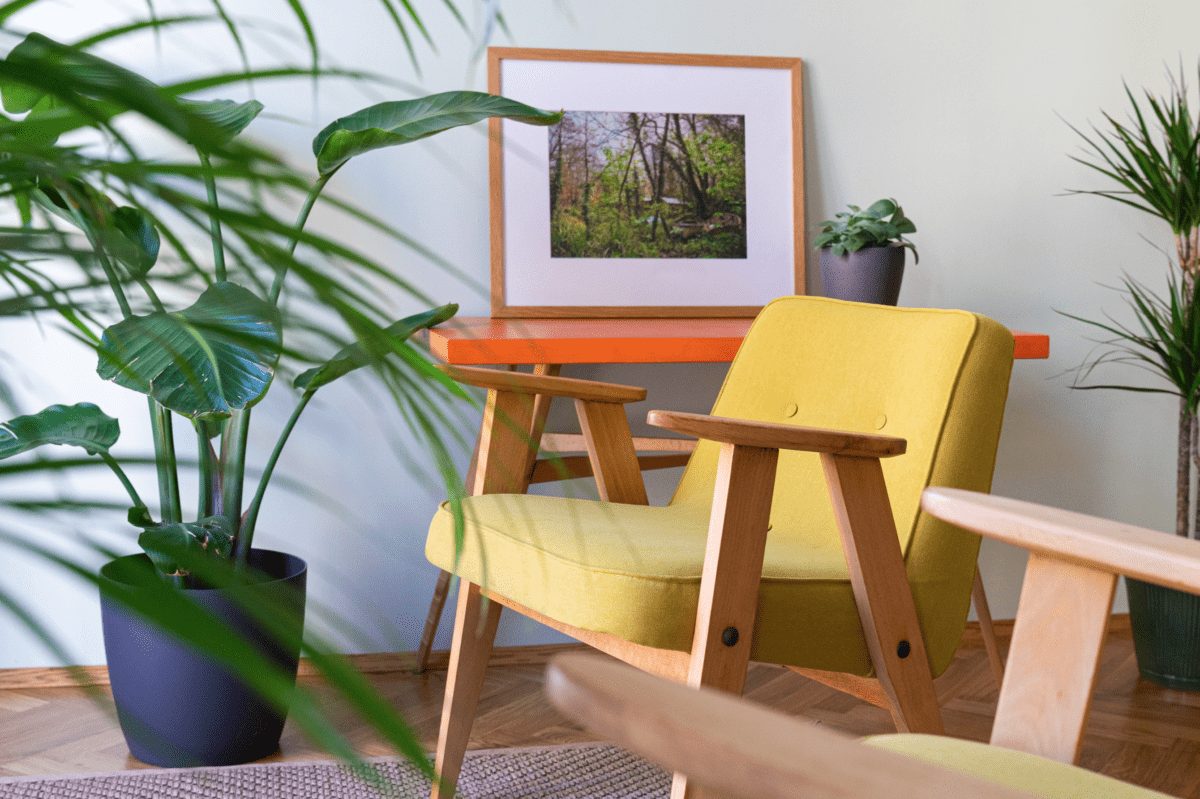 Wellness in the workplace is just as much of an individual journey as it is an employer-driven mission. And the tools, ideas, and freedom to encourage wellness practices starts with your space
The emerging trend of dedicated wellness and mother's rooms are changing the way we think about employee support in a big way. As we enter the post-Covid office, these rooms can provide a bit of respite during a particularly stressful time.
A survey conducted by Kelton Global for National Business Furniture discovered that a staggering 92% of employees feel that their workplaces are making them unhappy, leading to over half of that population feeling more anxious, sleepless and less productive. Individual wellness rooms can provide a remedy with a dedicated space that helps employees through turbulent workdays.
A wellness room is a small space that's off the beaten path and available on an as-needed basis. When offering up this area, encourage employees to try out a variety of mindfulness techniques and exercises that can be done within the space.
Read more: 7 tips for supporting employee wellbeing during the return to work
They provide a great opportunity to practice meditation or just simple breathing exercises, decreasing stress through personal awareness. Resources can be provided while promoting the wellness area, ranging from online articles to recommended phone apps that can help guide employees through exercises.
Promote calming, positive emotions with a comforting interior design scheme. Relaxing paint colours, such as pastels, should avoid red tones that can inspire anger or green hues that can make occupants feel slightly ill. Light blues, shades of grey, and pale yellows are usually safe choices that are easy to design around.
Use inspiring, uplifting art to accent the space and add a recliner that's upholstered with an easy-to-clean vinyl or polyurethane in a coordinating shade. Make sure to have a little bit of table space or a small bookshelf that can hold books or magazines that promote workplace wellness.
Building off the idea of calming, accommodating spaces, mother's rooms are a separate sanctuary for new moms who need a space to pump or just to relax. While these too should be out-of-the-way rooms with calming designs, they require several key features to be as helpful as possible.
Read more: Fogarty Finger designs a New York-inspired office for BentallGreenOak
Start with scheduling software or a calendar that allows mothers to book specific times in the room, providing guaranteed privacy when in use. These spaces should be able to lock or, if they accommodate multiple people, privacy dividers or curtains should be installed.
As for physical amenities, start with comfortable seating, like a recliner with easy-to-clean vinyl or polyurethane upholstery. Cleaning supplies and waste disposal are a necessity, as is adequate table space to accommodate personal items as well as any amenities in the room. Locking storage compartments are a welcome benefit, allowing moms to keep their items safe and out of the way during the workday.
Mother's rooms should be a little more upbeat than dedicated wellness spaces, opting for inspiring and invigorating art that compliments a peaceful colour palette. Consider adding a bulletin board or magnetic board where moms can put up photos of their babies in a show of camaraderie with other new mothers.
With mother's rooms and individual wellness rooms alike, a focus on happy, holistic design that's employee-centred is a vital first step to creating a wellness-focused workplace.
Tonya Dydahl is Space Planning and Design Department Manager for National Business Furniture
Image by Unsplash