The new offices for a leading global real estate investment management advisor are designed to entice employees back to the workplace in a post-pandemic world
New York City is a thrilling city, bursting with cultural touchpoints that are unique to the city yet resonate around the world. The 1970s in particular was a formative decade for New York, which saw the birth of the street art and East Coast hip hop that continue to define the city today.
And, when BentallGreenOak (BGO) – a leading global real estate investment management advisor – was looking to create a new workspace in New York that would attract workers back to the office in a post-pandemic era, they wanted to celebrate this creative spirit.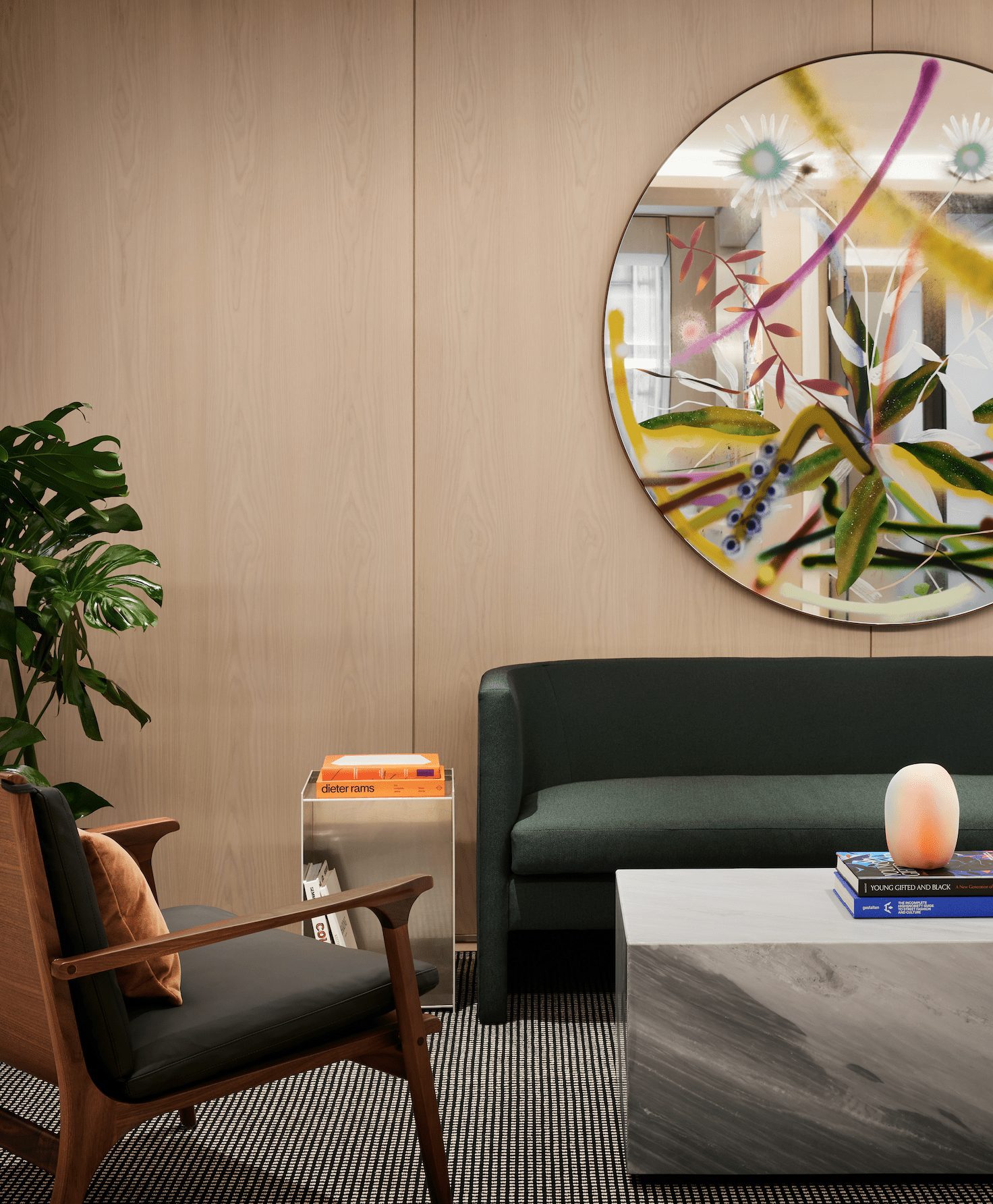 "An integral goal of the brief was to provide art curatorial and procurement services to establish a place-specific office full of artwork grounded in New York City street and hip-hop culture," reveals Alexandra Cuber, Director at Fogarty Finger, the studio behind the fit-out. "We aimed to have the space serve as a conduit and platform for the stories of underrepresented artists in this genre."
As a result of this approach, the 23,652-square-foot workplace is defined by a collection of artwork by 22 diverse artists. The vibrant works sit against a calm and serene architectural backdrop, offering surprising moments of colour and texture. The range of artists also reflects BGO's dedication to creating an inclusive workplace.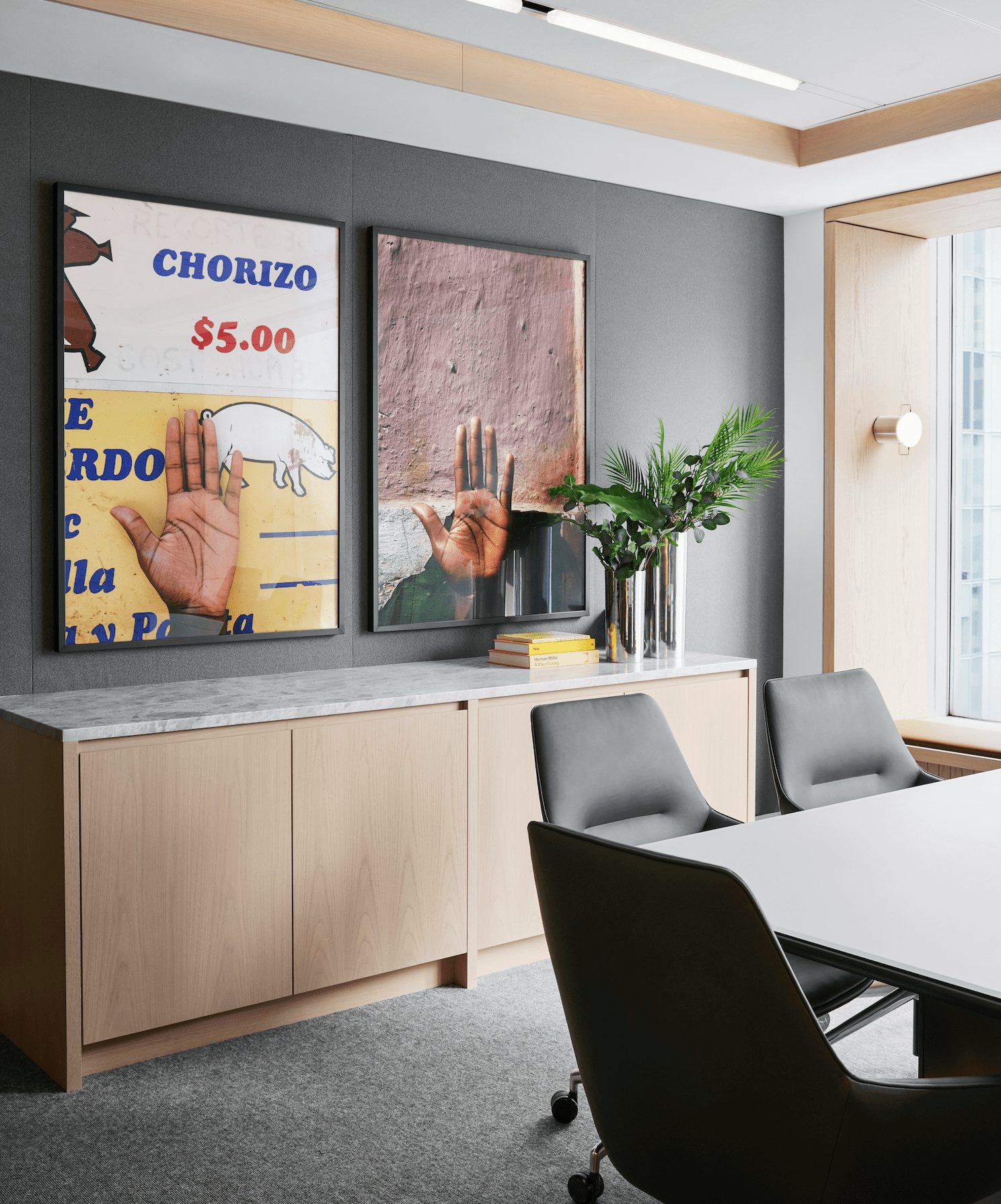 Other nods to New York City include black-and-white photographs of the underground hip-hop scene by photographer Janette Beckman; a graffiti-inspired mirror work in the reception; and conference rooms named after hip-hop stars and key historical destinations, including LL Cool Jay, Marcy, and South Bronx.
The open-plan office has a sleek, sophisticated feel with an industrial twist, characterised by raw materials and the exposed ceiling. This bright, light palette is contrasted with the darker timber and moodier colours used in collaborative areas and communal, hospitality-style spaces, such as the town hall, pantry and library. Pops of dark green—including the glossy reception desk—are a nod to BGO's branding.
"The fit-out for BentallGreenOak gives an insight into the firm's identity with strong roots to New York City's rich social culture and core values focused on diversity and inclusion," says Cuber.
"Besides the art, my favourite element is the town hall area. The darker, moodier hues combined with playful lounge furniture feels very inviting and offers more casual work areas—which will make the shift back to the office post-pandemic much easier."
Images by David Mitchell