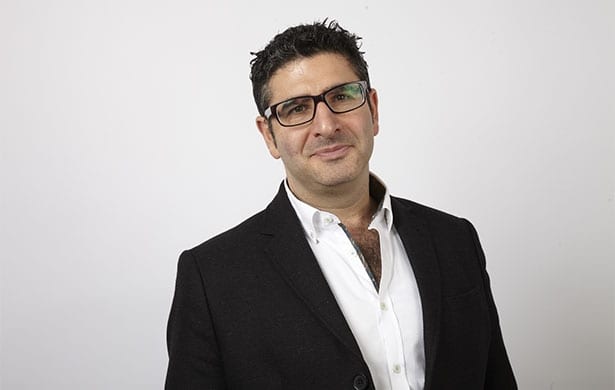 |||
Food provision in the workplace today is often a compromise. Located by convenience of access to risers to extract smells or the goods lift to deliver supplies, it may not be in the optimal location for future ways of working.
Where once food and drinks were an "amenity" – often an expensive overhead located in dead space that was minimised – now, with changing expectations and new ways of working, food is taking centre stage.
The traditional office "tea point" usually gets placed into a floorplan in the least likely place – a windowless alcove next to the building core, away from daylight but conveniently next to the "wet riser". Good for plumbing, but what about people?
And why do we still insist on planning "tea points" when the world is drinking coffee? Tomorrow's coffee zones need to be aspirational and provide the energy and vibe needed in a progressive workplace.
The classic water-cooler moment is folklore in West Coast tech firms, and it stands to reason that when people refresh, it's a great time to interact. But these moments are often fleeting, with a vending machine churning out stale drinks to be consumed at the desk.
Many tech firms have instigated a culture of grazing. Micro kitchens, placed never more than 30m from human beings, go some way to stimulate the encounters that the "water cooler" tried to achieve – the collisions and exchanges that are often only experienced by the smokers gathering outside buildings.
The big problem here is that food and drink are divorced from work and the work process. They are not integral, but seen as part of a break – a pause from work. But research shows that much of the power of food and drink is to lower barriers, to engage and stimulate – just the behaviours where ideas materialise.
So should food and drink space be divorced from the environments in which ideas flourish? Why break from a meeting room into a lobby or graze from a credenza? Why leave an innovation space full of ideas and displayed knowledge to get lunch or break for a coffee? Is there a better way?
Food and drink can now form part of the reception experience and the meet and greet. Made famous by Bloomberg, where the pantry was the place to congregate as well as the first port of call for visitors, innovation in reception space often uses food as the anchor.
Macquarie's new workplace at 1 Martin Place in Sydney uses a dramatic cafe and food space as reception. Created by a stage set designer, it uses antique pieces and reclaimed furniture such as doors refurbished to be table tops. An open kitchen provides the drama, and music blares out at a noise level of 82dB – providing an atmosphere and buzz that is no longer the quiet, morgue-like environment of old.
And this experience is repeated in some of the other leading global workplaces. At Boston Consulting Group (BCG) in New York's Hudson Yards, guests arrive not in a cold lobby with a reception desk but into a "High Line" cafe buzzing with energy, where baristas serve great coffee in an environment designed to "attract the Starbucks generation".
Here the first impression creates an opportunity for more casual meetings and conversations – measured for BCG as a "collision coefficient" that quantifies the impact on productivity.
Coffee culture has transformed our high streets and now will set a new benchmark for our workplaces. As the WeWork phenomenon of hospitality-led co-working spaces continues to challenge the industry, a new approach to food and drink is needed.
Subscribe to OnOffice for the December issue
Coffee culture has transformed the high street and is on its way into work. Unwork.com's Philip Ross thinks most offices could do with an extra shot