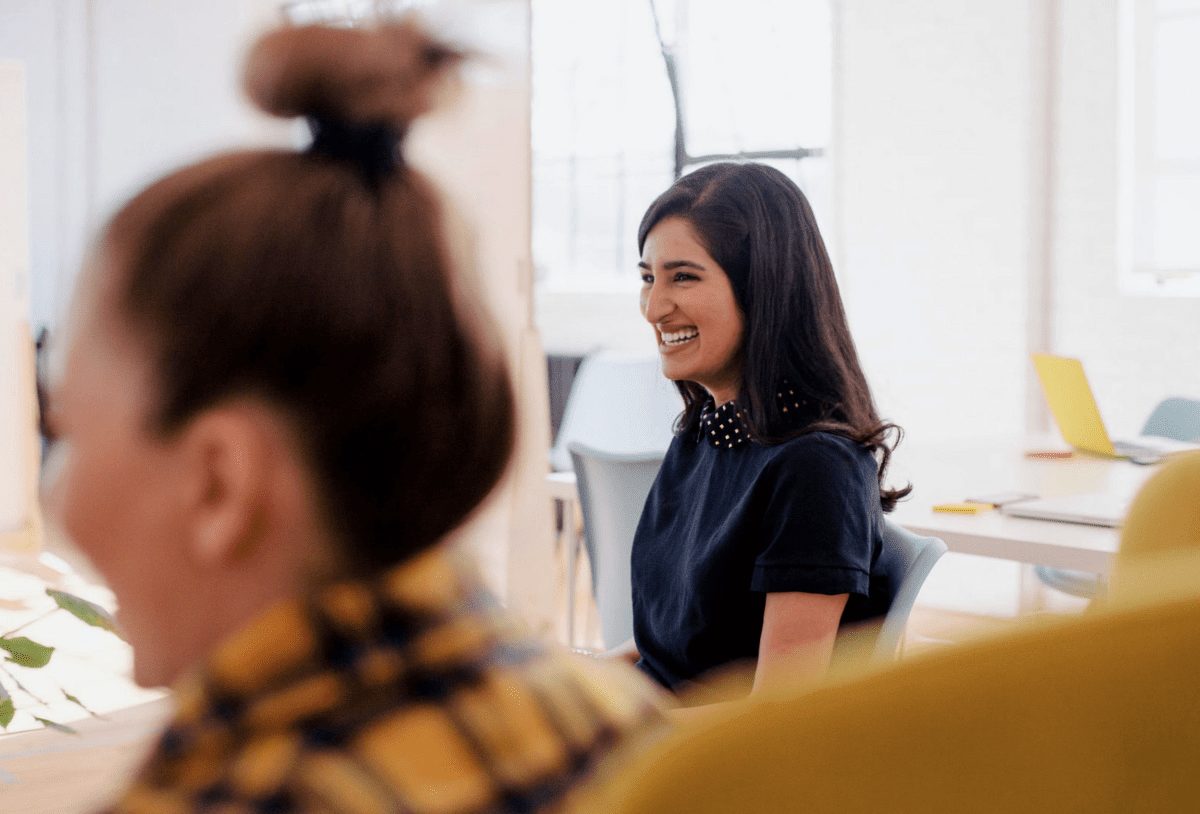 Working from home has meant 'watercooler moments' that provide off-the-cuff inspiration have disappeared. Companies need to work on how to bring these back, says Isabelle Laliberté
The pandemic is forcing an abrupt readjustment of what the workspace means. Companies that claimed it was impossible to have a remote workforce are now forced to admit staff can work remotely, no matter how secure or confidential the work is.
But the technical aspects are just one aspect when we speak of work. Very few jobs happen in a silo; most require a certain degree of social interaction. Whether this interaction is limited to chit-chat at the watercooler or whether the work happens as a team, we are hard-wired for connection. 
There is a mounting body of evidence that chance connections, however random, can play a key role in innovation and learning. It's often the off-the-cuff comment that triggers a new idea, a casual comment by one person that becomes a key new piece of information that will give inspiration to someone else. 
Read more: Study finds unexpected work chats boost productivity for over an hour
Over 10 years ago, Silicon Valley was already aware of the benefits of incidental meetings. Apple, Google and Facebook were already designing work environments that promote informal meetings, and several studies were providing evidence for it: one study found that 80% of breakthrough innovations at MIT was as a result of informal or chance encounters.
So, how do we bring back our teams to the office to best deliver productive communication? The hybrid model may be the words on everyone's lips these days, but what does this mean in terms of information exchange? 
One option is to bring back specific teams on specific days, but this does not foster valuable cross-pollination between different teams. Another model that is emerging is to classify employees by creating types or personas: allocating employees on a spectrum ranging from permanently home-based to permanently roaming. Although this has value, it still doesn't allow for informal random information exchanges.
Another option is bringing project-centric teams to the office on certain days to mix the various departments. In an ideal scenario, those days would vary each week to allow a wider group of people to interact, but the reality of childcare and the coordination of a constellation of meetings could make it difficult.  
Read more: How do you successfully implement a hybrid working model?
As most companies are re-evaluating their post-pandemic office space and contemplating refurbishments or changes to their fitouts, consideration should be given to facilitating the element of chance.
They could look at co-working spaces for inspiration in the role they play as infrastructure for serendipity: when members go for a coffee at the communal pantries or join some of the events organised by the building's community team, for example, they mix with people from other companies who work in completely different fields, and develop networks outside their normal spheres of contact.
In some cases, this resulted in 70% of companies in the co-working space doing business with each other, providing services and contacts that would never have happened otherwise. The coffee machine, in a mixed environment, can become a strategic instrument of communication.
The CEO of Telenor, the Norwegian telecoms company, has said he thinks of the company headquarters not as real estate, but as a communication tool. Using this lens when looking at a new hybrid work model helps to focus decisions: the question is no longer about whether hot desks are a good idea, but, rather, how does the workspace enhance communication, and by consequence, help the productivity of the firm.
Read more: Why do we need to go back to the office?
It requires bosses to think about what they are trying to achieve – reducing floor space and desks does not have the same effect in all work environments. Meeting areas of all shapes and sizes, on the other hand, become important, whether they are nooks with open soft seating around staircases as well as meeting rooms of all sizes with easy AV connectivity. 
Covid-19 has accelerated a revolution that will bring a fascinating real-time experiment in organisational behaviour and workspace design. The companies which take the time to reflect on the pros and cons of their current model, as well as deliberate their long-term strategic goals, will be better placed to make decisions on what their infrastructure should look like to support their direction of travel and the hybrid model that works best for them.
Image by Leon, Unsplash