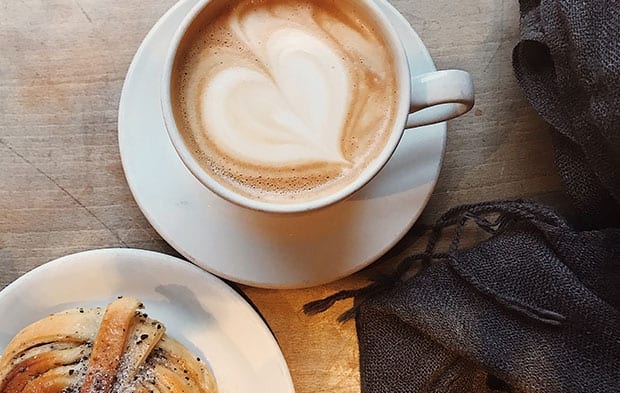 |||
Way back in 2001, a certain DJ friend started playing a groovy electronic tune with an addictive hook that seemed to slow down then speed up. It's hard to describe but the song became a big favourite and before long I was hearing it everywhere. The song was Eple by the Norwegian band Röyksopp. Soon after I got hooked on a song called Heartbeats by The Knife, then artists like Ralph Myerz and the Jack Herren Band, Lindstrøm, Efterklang, Peter, Bjorn and John and Todd Terje began to be heard in clubs, bars and restaurants.
What do these artists have in common? They are all Scandinavian and were all part of the music wave that swept south from the Baltic at the start of the millennium. Music was my introduction to all things Scandi, a good decade before anyone south of Copenhagen had even heard the word hygge.
I went over to Oslo to see some of these bands live – this was the winter of 2006 and deep snow filled the streets. I recall a fabulous Saturday night with hundreds of locals hopping from bar to bar. People in Norway simply wrap up and get on with it – their ability to walk around icy, hilly streets was almost Jedi.
The cafes all had thick blankets draped across the seats outside, and shops would burn candles on the doorstep to show they were open in the dim, short days. I discovered the done thing of stopping often for hot drinks while we wandered, discovering snacks of exotic, wholesome goodness – life felt plentiful and special. I took the experience home with me, unable to put my finger on what I so loved but falling for the Scandinavian way of doing things.
Ten years on and all things Scandi, food, design and culture are embraced in the daily habits of London, one can barely sling on a Sandqvist bag without bumping into a cinnamon bun served as Fika, a Swedish coffee break. The success of the Nordic Bakery, with two central London locations, shows that open sandwiches on dark and delicious rye bread, those exalted buns, and a cup of coffee have captured the hearts (and taste buds) of the city.
To me arguably the best Swedish bakery is Bageriet in Covent Garden, which smells warmly of saffron and cinnamon. And over in London Fields, The Bread Station is producing the best of traditional Danish baking (with a fashionable natural fermentation element), with artisan baked goods such as high-quality sourdough bread.
So yes, I like the food, the music and certainly the Scandinavian approach to life seems to me, an an ideal balance, the right amount of all elements; something the Swedish call "lagom". Along with their belief that one should work on the things you love, but take time out (the Swedes get 33 days holiday, the highest in Europe).
We at Fora, with my good Nordic friend Soren Jessen of One Lombard restaurant, are passionately designing, menu-planning, and sourcing great authentic produce for Borealis, our Scandinavian cafe and restaurant located at Fora, Borough.
I will play my Scandinavian tunes again and kick back in that special Scandi way.
Fora offers flexible workspaces at multiple locations across London, including Borough.
Whether you're talking electronica, modish backpacks or cinnamon buns, the Scandinavians still have more to bring to the table, says the co-founder of Fora