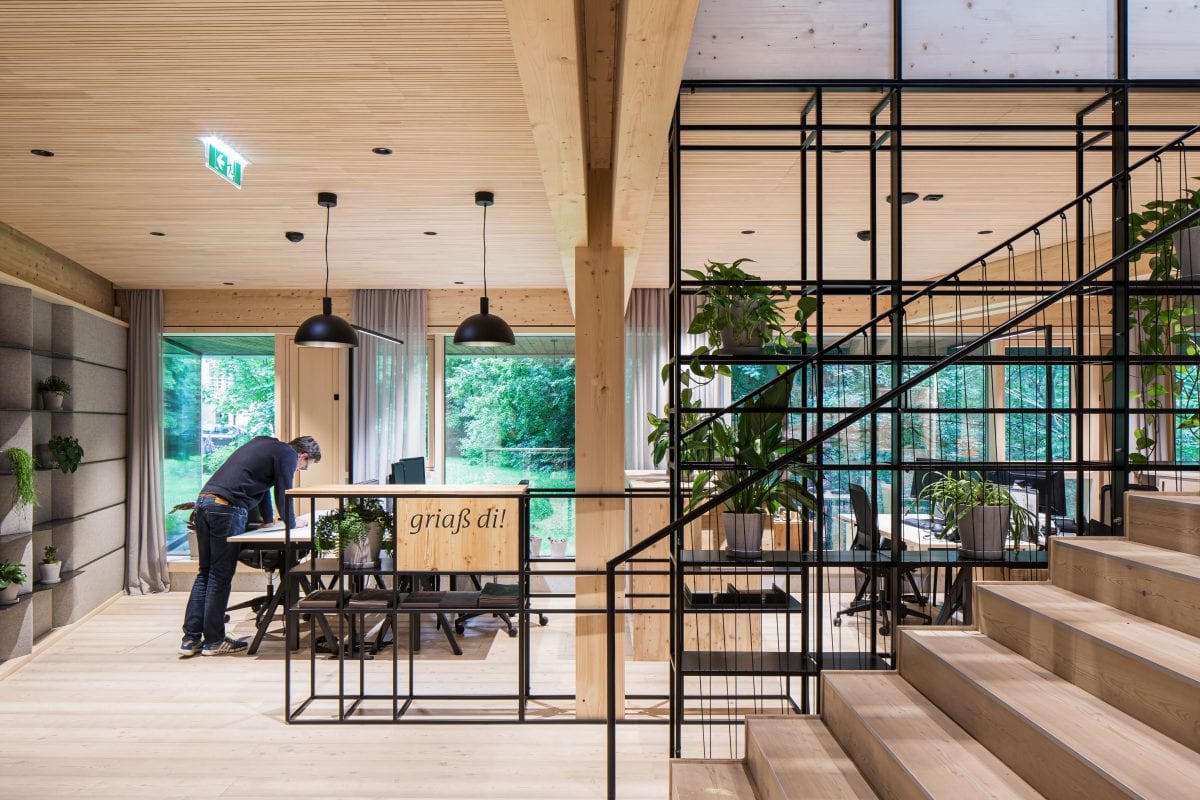 The open-plan workspace for adventure travel company ASI Reisen prioritises sustainability and wellbeing
Architecture and design practice Snøhetta has completed a new sustainable office building on the outskirts of Innsbruck, Austria, for international trekking and adventure travel company ASI Reisen.
Set in a green landscape, the four-storey building combines timber frame construction with solid wooden elements, prioritising sustainable material use and open floor plans.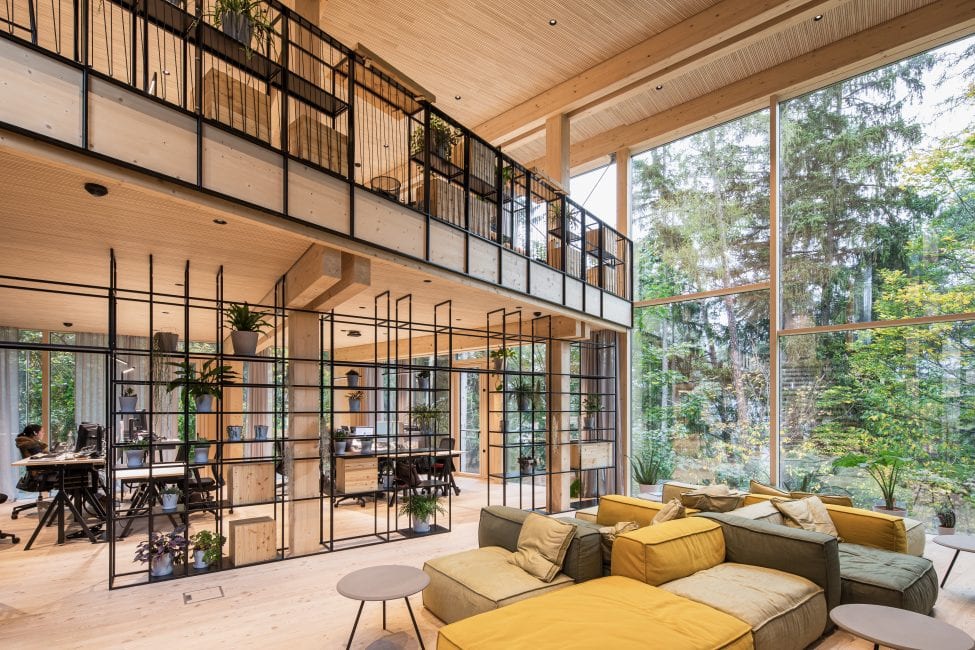 An efficient, eco-friendly energy concept is applied in the project — including a reversible air-water heat pump system, smart sensors and photovoltaic panels – to ensure the office has a long-term low environmental footprint.
"With its resource-saving timber construction and sophisticated sustainable energy concept, the new ASI headquarters marks an inspiration for responsibly constructing our homes and office spaces for the future," explains Patrick Lüth, managing director of Snøhetta's studio in Innsbruck.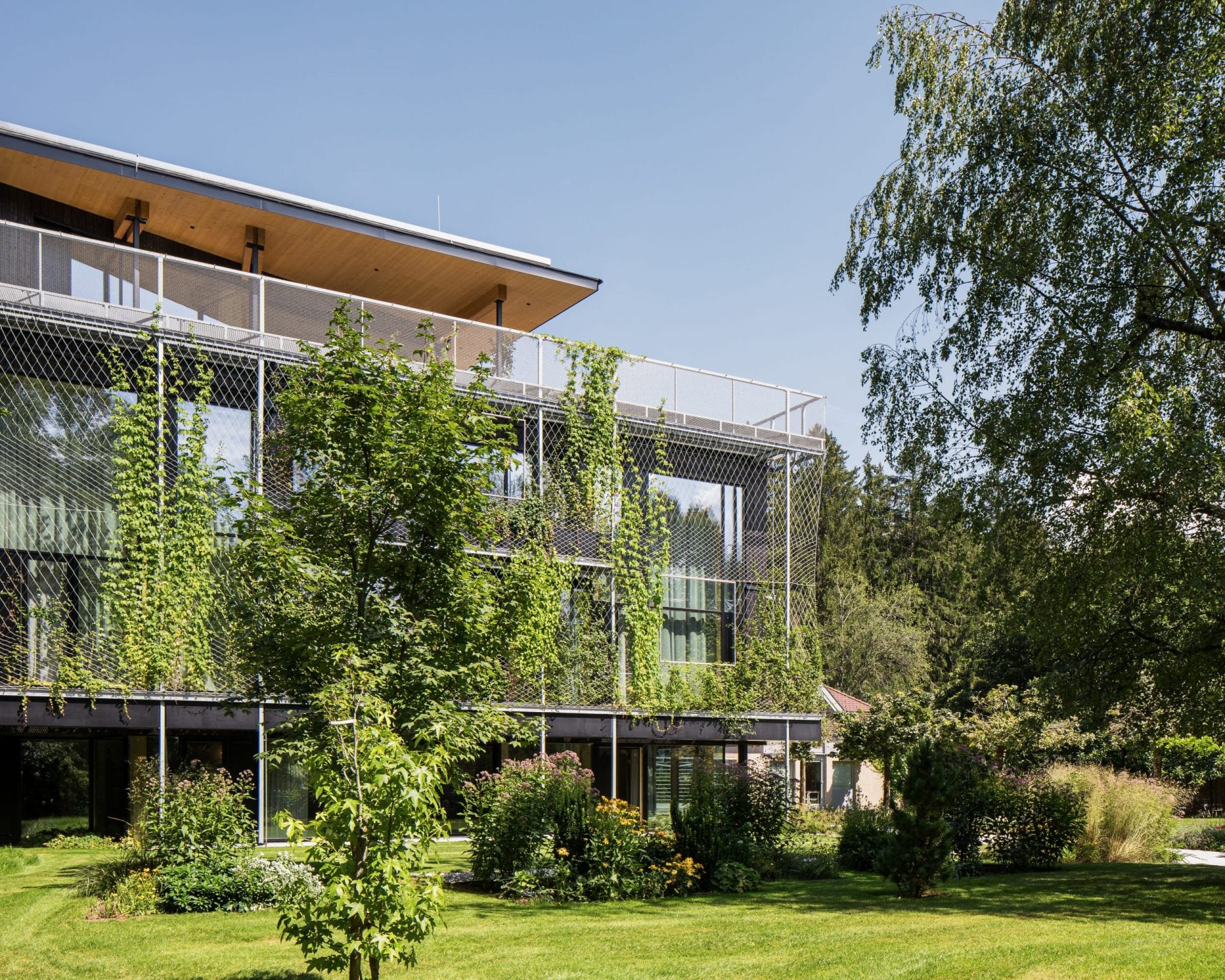 A  suspended metal frame covers the blackened wooden façade, hosting a "green curtain" of 118 climbing plants, helping the building blend with its verdant surroundings.
This also serves as an energy-efficiency tool for the building, shielding it from overheating in summer and insulating it in winter – thus reducing internal heating and cooling demand. Rainwater collected from the roof is used to water the plants on the façade.
The office interior is also filled with plants – 1,215 of them. Many of these are positioned on black frame-like shelving units, which segment the space into various workspaces and communal areas while retaining the open-plan feel.
The main interior material used is pale timber, emphasising a connection to nature to help support employee wellbeing. Generous glazing also gives views on to the surrounding mountains and forests, strengthening this connection.
The open-plan office hosts 65 employees but can be flexibly adapted to future needs as required. Amenities for employees include a relaxation room, a cafeteria, showers and changing rooms.
Images by Christian Flatscher
Enjoyed this article?  Read more: IA Interior Architects' New London Studio at Harella House