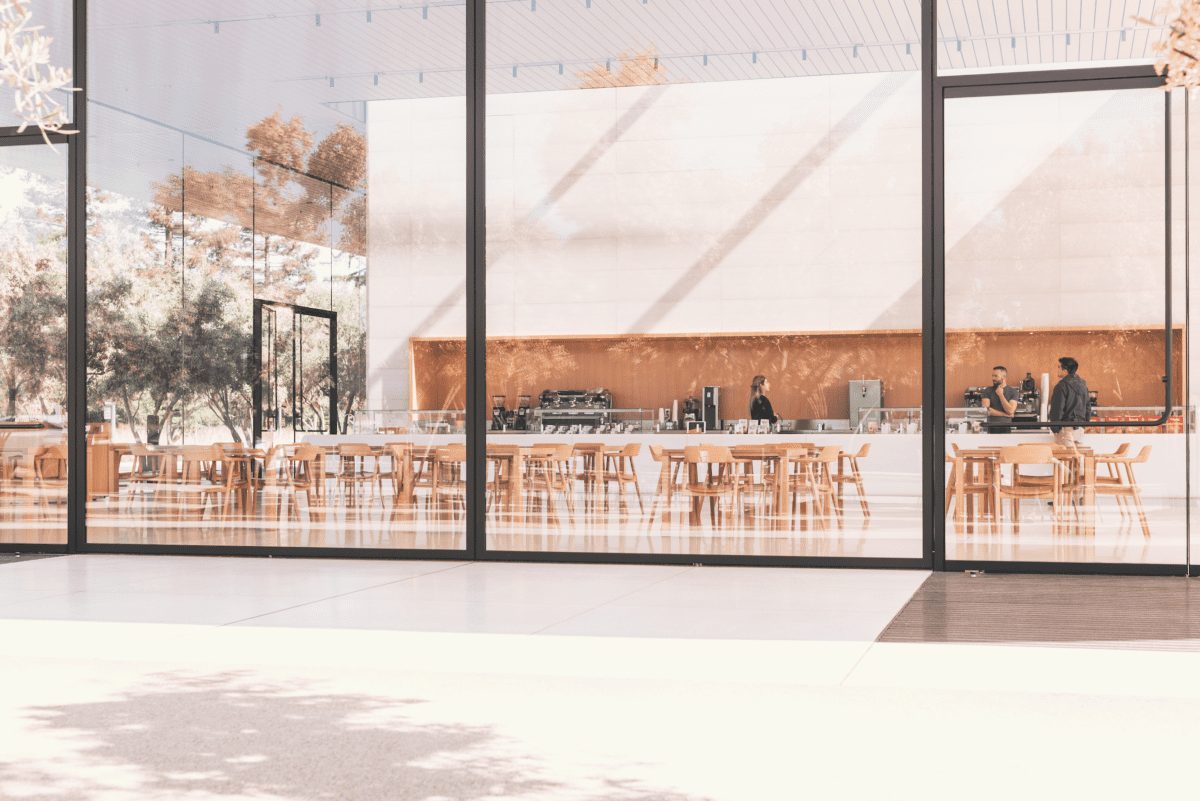 Good office design can maximise happiness, boost employee retention and it may also play a role in recruitment too, says Reno Macri, Managing Director of Nero Interiors
The overall value of a good office design is difficult to overstate. Did you know, for example, that a Truspace study on the concept of biophilic design found that the presence of natural features in the workplace can lead to 15 percent higher levels of overall wellbeing, along with 6 percent more productivity and 15 percent more creativity?
Meanwhile, research from Cornell University found that office workers who have optimal access to daylight while working at a computer report an 84 percent reduction in eyestrain and headaches. These are two quick examples to demonstrate the impact that even relatively small office design changes can make.
The impact from more comprehensive office design and commercial refurbishment services can potentially transform a business, but many office managers and business leaders remain in the dark about exactly what to expect from these services and what can be achieved. This guide to office design is intended to address this issue.
The office design and build process
First, it is important to explain the different steps that make up the office design and build process, as this will enable you to gain a clear sense of what you can expect and the amount of work that is involved.
The very first step involves an initial meeting, followed by a brief consultation process. During this phase, the office design company you are working with will attempt to gain a clear idea of what your current work environment looks like, how it operates, where it is strong, where it is weak, and the different challenges you face.
Read more: Bringing home into the workplace: Why offices are embracing domestic design
From there, the company can start to build a more complete picture of what is needed, not only in terms of new furniture or changes to the structure of the office, but also in terms of branding and decorations.
The next stage will typically involve the design company coming up with some design concepts, which will then be presented in their chosen format. At this point, you should have the ability to express aspects you like, aspects you would like to be changed, or to discuss features you would like to see added or removed from the design. Once the design is agreed, work can then start on transforming your office space.
Benefits of office design services
Next, it is essential to gain an understanding of precisely how office design and refurbishment services can actually benefit your business. As outlined earlier, the decisions you make with regards to office design can have an impact on productivity, creativity and overall wellbeing. However, the effects go much further.
Keeping employees happy through the design of your office can boost employee retention, while good office design can also play a role in recruitment too. When careful consideration is given to concepts like ergonomics, the design of your office can also help with challenges like reducing absenteeism and preventing workplace injuries.
These benefits can be achieved through a combination of investment in high-quality furniture, a focus on human factors, and the creation of the right office layout for your business, based on the nature of work being carried out, the needs and preferences of employees, and the level of collaboration or privacy that is required.
Timescales and business disruption
While the precise timescale of an office design and build project is going to depend on a range of variables, including the size and current state of the office space in question, such projects do tend to follow a similar basic pattern. This can then help to provide you with a realistic idea of how long your design project is likely to take.
Generally, the initial meeting and consultation process will take place over a period of several weeks, although the exact length of time will be based on how much work is going to be required. Following these meetings, it is likely to be at least a few more weeks while the design company comes up with some initial design concepts to present.
Read more: Why design is the secret weapon for a calm workplace post-lockdown
Once you have been presented with some initial options, you will usually have further conversations with the design team, where you can suggest changes, make decisions and eventually give the green light. After the decisions have all been made, work will get underway on the actual design and build itself.
A top design company will usually be able to carry out the work while minimising disruption to your business. This can be achieved by performing the most noisy or obstructive work outside of business hours, or by carrying out the project in stages, with only small amounts of office space being ruled as off-limits to employees at any given time.
The last word
Office design and commercial refurbishment services can generate a great return on investment, because office design is linked to everything from productivity and wellbeing, to staff retention rates and recruitment success.
The exact time an office design project takes to complete depends on a range of factors, but initial consultation will typically take only a few short weeks. Good design companies will collaborate with you to make a design that meets your specific needs, and it should also be possible to complete the project without causing major upheaval.
Image by Craig Adderley