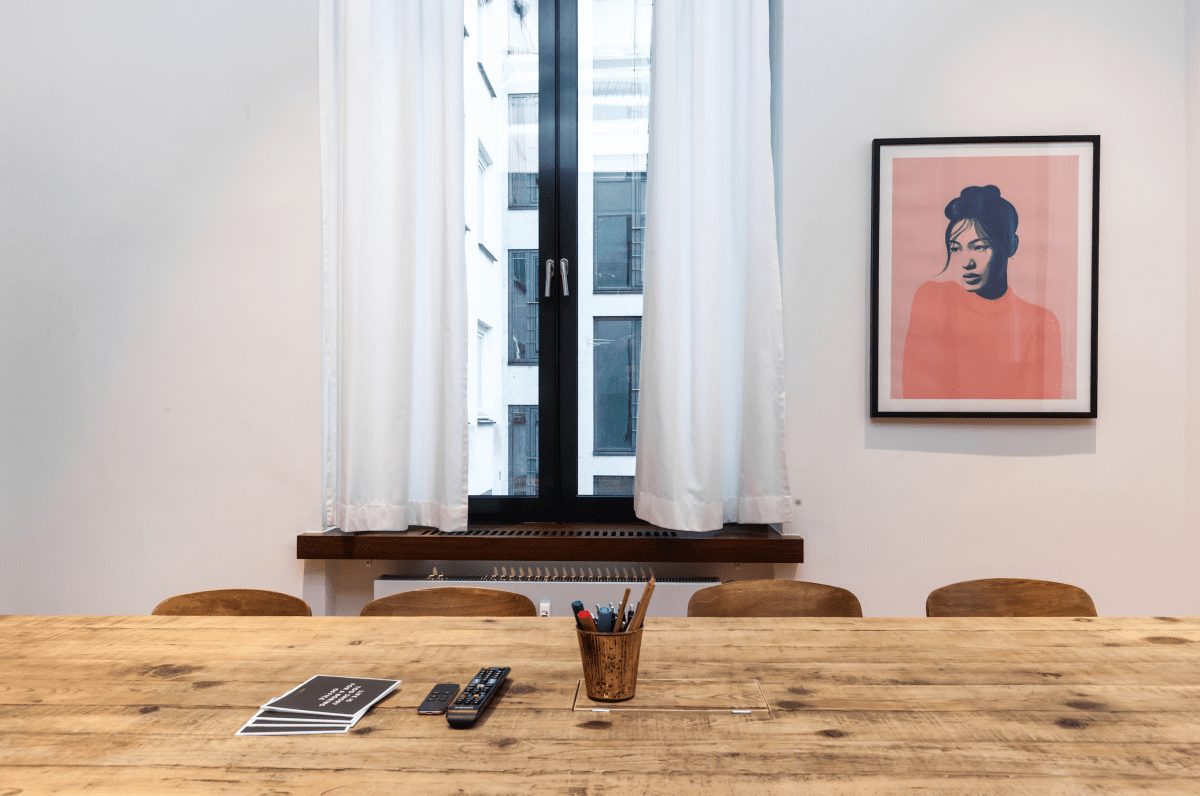 Dari

Shechter,

VP of Creative and Design at

 Mindspace shares how businesses should be re-designing workspaces for a post-pandemic world

There's an old adage that tells us that you are what you eat. But as we expand our knowledge of wellness, psychology and holistic health, we understand that we are so much more than just the food that we consume. Good mental health and positive psychology stems from analysing and understanding all the stimuli around us, and the power of design — which affects all five senses, but most acutely the senses of sight, smell and and sound – is a key component of controlling anxiety, especially in these fraught times. We are also what we look at, see and hear.

When companies prepare for their employees to return to offices after long quarantines at home, there is a point of transition that must be acknowledged and prepared for. Whenever our routines are upended, feelings of uncertainty and concern will bubble up; this is normal human behaviour that is rooted in our most evolutionary instincts. But anxiety can also be troublesome, unpleasant, and when it runs unchecked, it can prevent employees from doing their best work. That's where the power of design comes in.

To calm your staff and keep the mood both mellow and productive, consider employing simple, cost-effective and incredibly powerful anxiety-busting design tricks to prep your office environment before you welcome employees back to the workplace. In addition to making the space more beautiful, it will also boost everyone's mood. It's the ultimate win-win.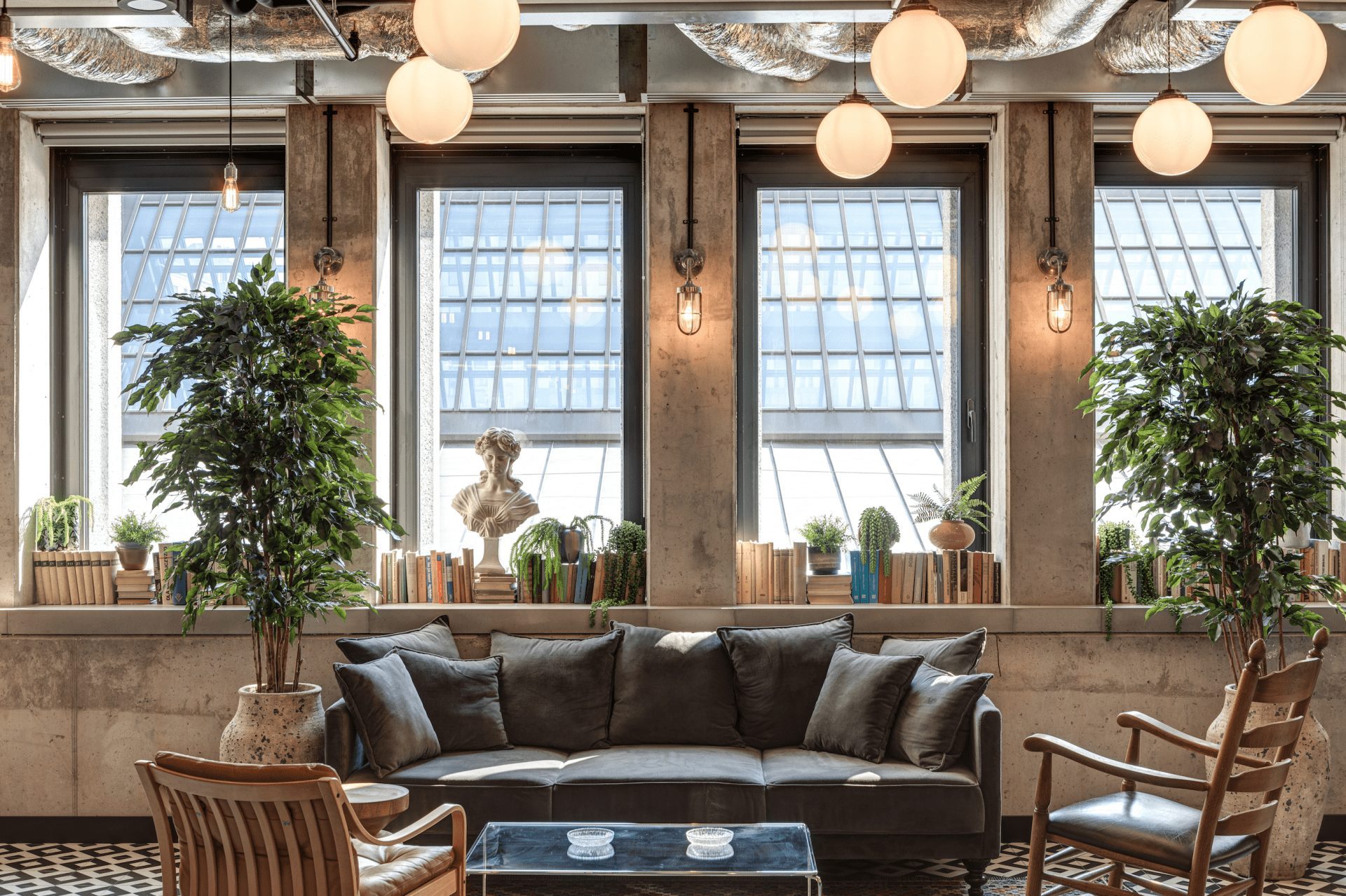 1) Go green
The power of plants goes a lot further than remembering to eat your vegetables. Green leafy plants around the office offer instant stress busters, not just by improving air quality but also by lowering blood pressure and slashing stress hormones. Jade plants, Peace lilies and Chinese evergreens are excellent choices for offices as they thrive in shade and require little fuss and care. Parlor palms and snake plants, also known as mother-in-law's tongue, are larger indoor plants that also make great choices.
A bonus: Large indoor plants can be installed as cheerful separations between workstations that can help your employees maintain social distancing without feeling that their office has become overly sterile or strange in the months since Covid-19 hit.  
2) The power of colour
Colours have psychological cues, and harnessed properly, they can wield immense power over mood and emotion. For the cost of a simple coat of paint, the mood of an entire room can be transformed. If your current office is done up in very vivid colours, consider shifting to more earthy tones, which will evoke calm. 
What to avoid? Red is a colour that alerts us — think of stop signs and traffic lights. It's a great shade when hoping to evoke ideas about strength or physical exertion, but steer clear when the aim is to create a sense of calm and remove anxiety. Sunny yellow, also, which brings to mind positivity and happiness, is bubbly and fun, but is also not the colour to strive for when looking for serenity. 
What to choose instead? Blues and violets are known to be soothing and evoke the sea and the sky. Pink, meanwhile, with its feminine energy, also brings a primal calm; soft greens, meanwhile, call out subconscious cues about nature.
3) Consider sound
Noise travels in offices, and as much as we want to create spaces for social connection and community, we also want to preserve concentration and tranquility. When designing, consider more than just how spaces look. Also take note of how they sound, and make sure that noise-making areas (high-traffic, or those with coffee makers or areas that encourage conversation) are kept away from high-concentration areas like individual desks and workspaces.
Consider pillows, carpeting and barriers to also absorb sound as needed. And don't be afraid to create an office soundtrack of background music, even if just in certain areas like lobbies and high-traffic spaces, to harness the power of sound to set the mood.
4) Take a break
If you want your staff to stay calm, give employees the opportunity to take breaks by offering a welcoming, easy to access space to do that. Comfortable furniture and relaxing lounge areas where employees can gather and shift gears for short periods of time will pay dividends in terms of productivity and mood when they are back at their desks. Break spaces do not require total design overhauls or huge investments of money.
An outdoor bistro table and two chairs; two bean bag chairs and a small electric kettle and instant coffee; a used bookshelf and a few paperback books that transforms into a bring-one-take-one book sharing programme. The opportunities are wide; you simply need to be creative and open-minded, and ensure that employees are encouraged to take advantage of the space offered to them.
5) Declutter
Clutter is stressful, be it in our homes or in our workspaces. Just as a pile of unfolded laundry in our living room can make our anxiety spike at home, while piles of folders, books and the physical accoutrements of office tasks, will raise the blood pressure of every employee walking into work.
Clutter represents work in its purest form. Get it out of sight to help keep employees calm and focused, especially in a post-Covid-19 workplace. The more minimalist a workplace, the easier it will be to clean, and the more at ease your staff will be about returning to work each day in that space. "Out of sight, out of mind," has perhaps never been more poignant than in this era.