Flos' new lighting concept designed by LAPD lighting in the recent redevelopment and expansion of BAFTA's London headquarters
The grand, Grade II-listed building, home to The HQ of arts charity, the British Academy of Film and Television Arts (BAFTA) since 1974 – 195 Piccadilly – was designed by ER Robson for the Royal Institute of Painters in Water Colours and completed in 1883.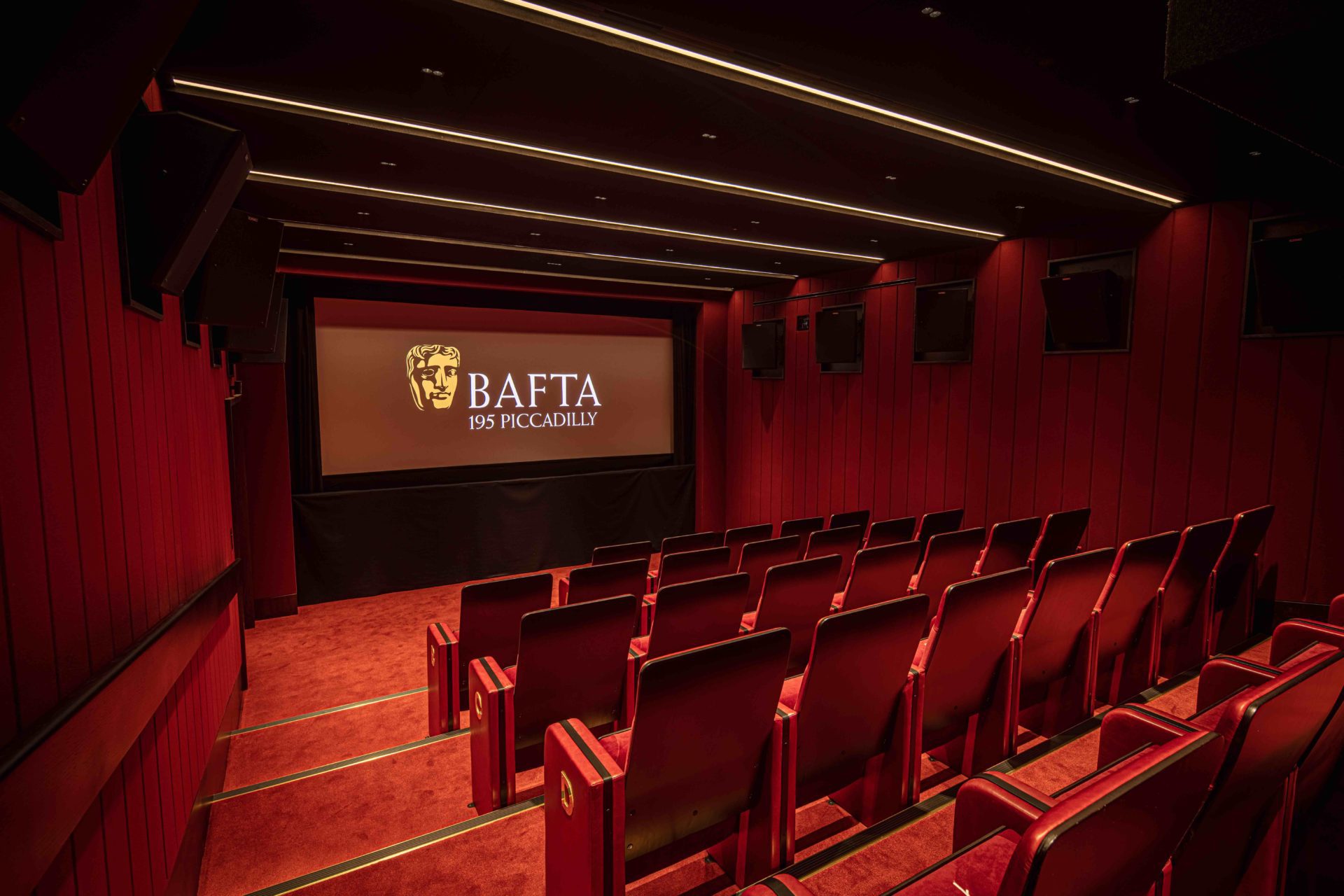 It stood almost opposite the Royal Academy of Arts, which deemed watercolours inferior to oil paintings, and its façade punctuated with busts of artists, including of JMW Turner, and interiors were appropriately, defiantly opulent. But interventions over the decades had dimmed its grandeur.
Now London-based Benedetti Architects have redesigned and expanded it, cohesively restoring the architectural integrity of its interior and doubling its capacity. Ornate rooflights, formerly concealed but now visible, were raised to accommodate an extra floor above where a screening room – The Princess Anne Theatre – is located.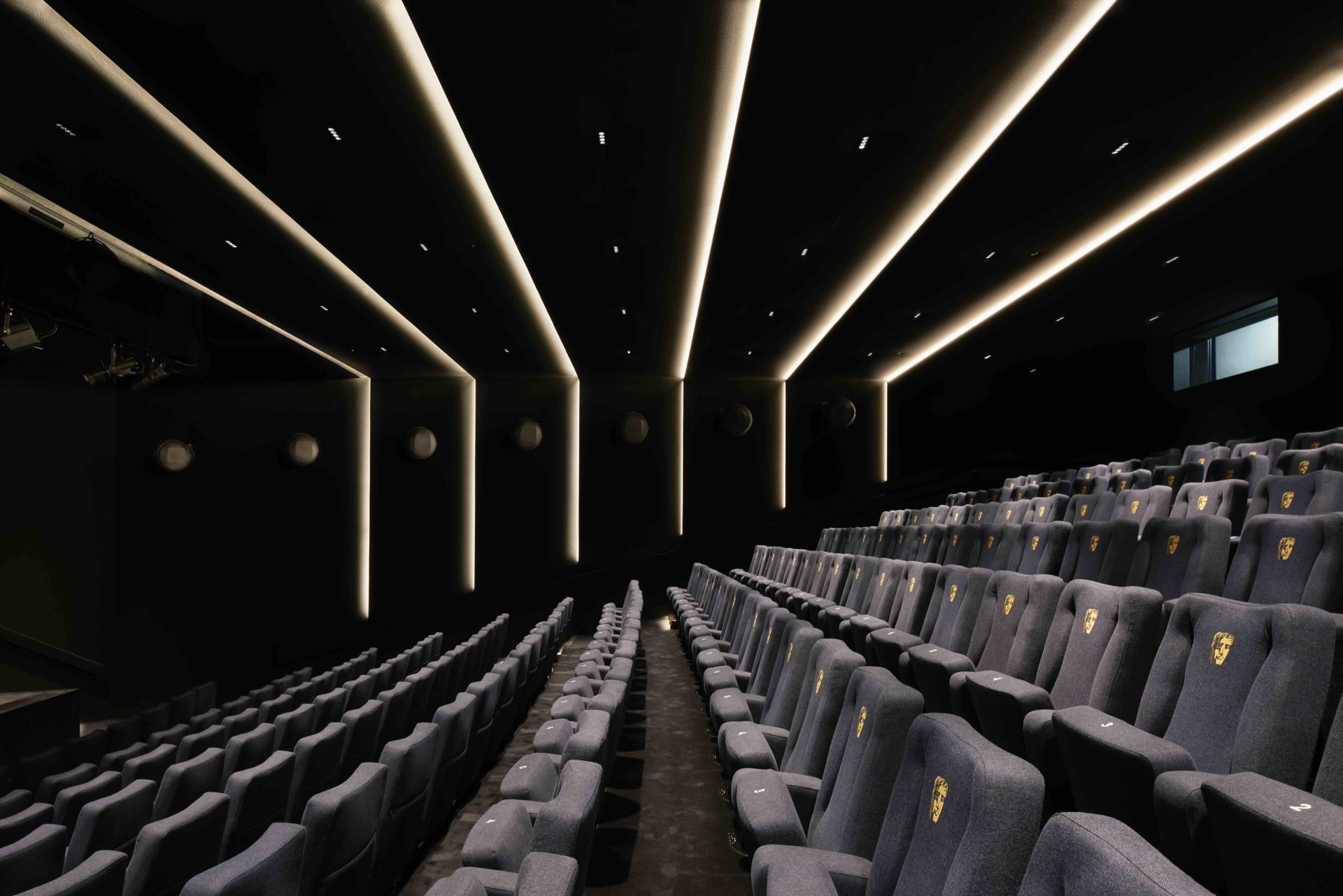 The refurbished interior is minimal yet opulent. Its glowing gold tones and crimson accents riff of the hues of glamorous, old-world cinemas and are inspired by the grand architecture of Piccadilly and its environs.
Adding to the interior's allure, while meeting vital functional needs, is its new, highly flexible, energy-efficient lighting by Flos, supplied by specialist lighting distributor Atrium Lighting and designed by LAPD Lighting. This needed to be versatile enough to illuminate a variety of spaces and activities: cinemas, exhibitions, conferences, meetings and dining.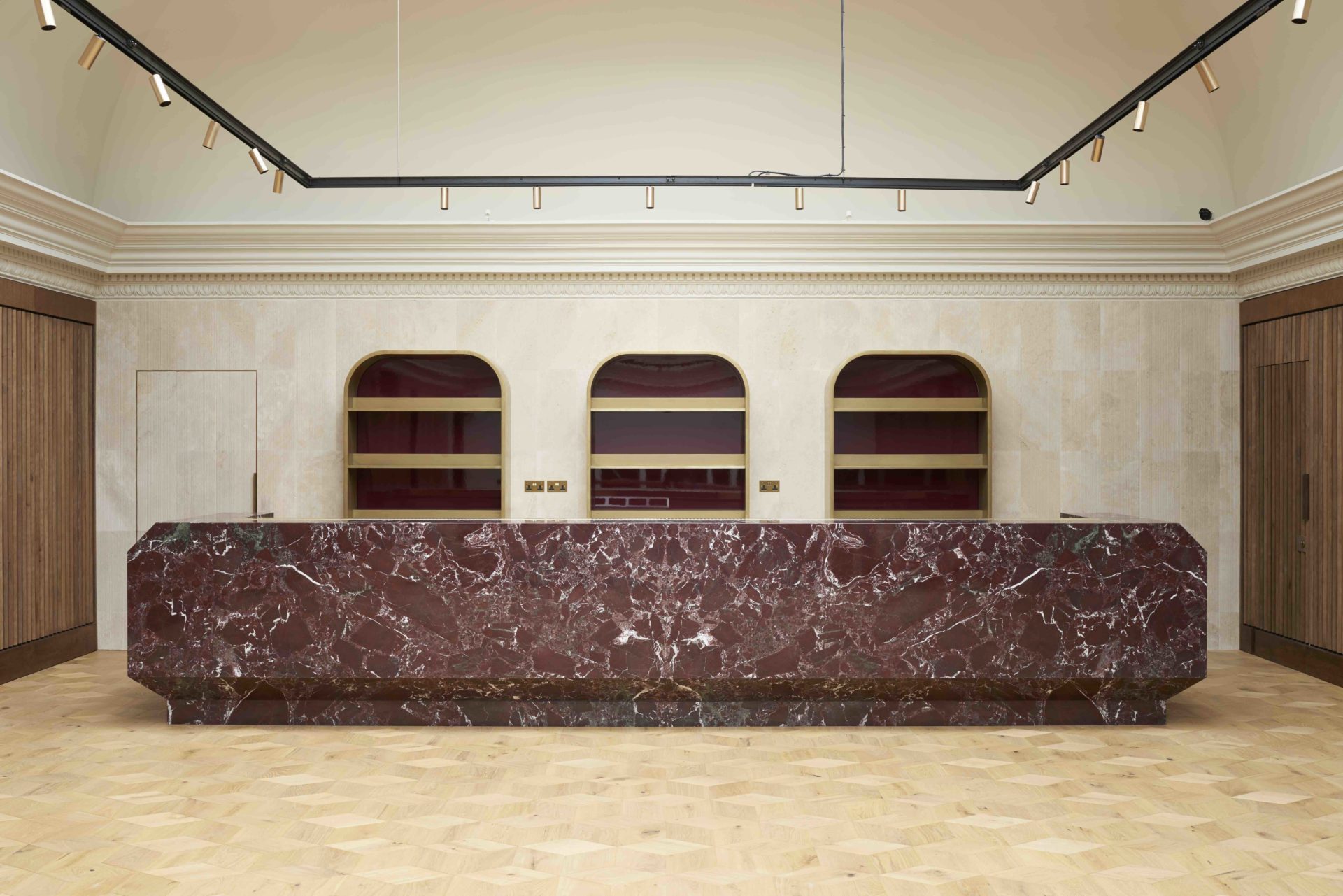 In the double-height space beneath the rooflights is bespoke track lighting featuring Flos's powerful, adjustable UT 57 downlighter boasting a bespoke brushed bronze finish that channels the glamour of the venue and its heritage.
Flos's compact and discreet yet powerful Light Shadow downlighters that are easy to install and avoid glare, maximising optical comfort, have been installed in the redesigned, state-of-the-art Princess Anne Theatre, which boasts black-screen technology and Dolby's Vision projectors and Atmos surround-sound system.
Light Shadow's fittings, which avoid casting unwanted reflections and disappear into the black background, allow cinema-goers in this 227-seater space to be enveloped by darkness conducive to total absorption in the action on the screen. The lighting also traces fine, straight lines on walls and ceilings that subtly delineate the architecture of the space. Yet these also seamlessly dim to pitch darkness when required.
Since unobtrusive lighting was paramount in the interests of not detracting from the splendour of the interior, Flos's Kap collection – that combines recessed, LED luminaires with traditional light sources – proved an ideal choice elsewhere in the building.
Comprising both ambient and accent lighting, these are housed in flexible, magnetic tracking systems that allow the light fittings to be repositioned. While highly functional, it's elegant too, its aluminium exterior housing a graphite electric track.
Benedetti Architects' sensitive remodelling of the interior is complemented by its adaptable lighting, that morphs from subtle and nuanced to focused, while always being optically comfortable, depending on the precise requirements of each space.
Images by Luca Piffaretti, Thomas Alexander and Rory Mulvey
Enjoyed this article?  Read more: Canadian lighting brand Bocci illuminates interiors by Paolo Cossu Architects at Phaidon's new London HQ