The international publishing house has recently relocated to a two-storey waterfront industrial building in Stratford designed by Waugh Thistleton Architects
Previously situated in London's Kings Cross, leading global publisher Phaidon Press recently relocated to a picturesque waterfront building designed by Shoreditch-based architectural practice Waugh Thistleton Architects.
Revered for its books on art, architecture, design, fashion, photography and popular culture, as well as cookbooks and travel books, Phaidon is based in London and New York City, with additional offices in Paris and Berlin.
To shape the new interiors of the Phaidon Press HQ in London, architecture and design studio Paolo Cossu Architects transformed the building's shell to incorporate the publisher's complex functional programme. The result is an inviting and stimulating workplace for the company's matrix of design, production, legal, and financial teams.
Upon entering the building, the ground floor is presented as a permeable public space. Featuring sculptural Dibond concertina detailing, it elegantly mimics the language of folded paper across the architectural framework, a gallery wall, and full height display bookcase.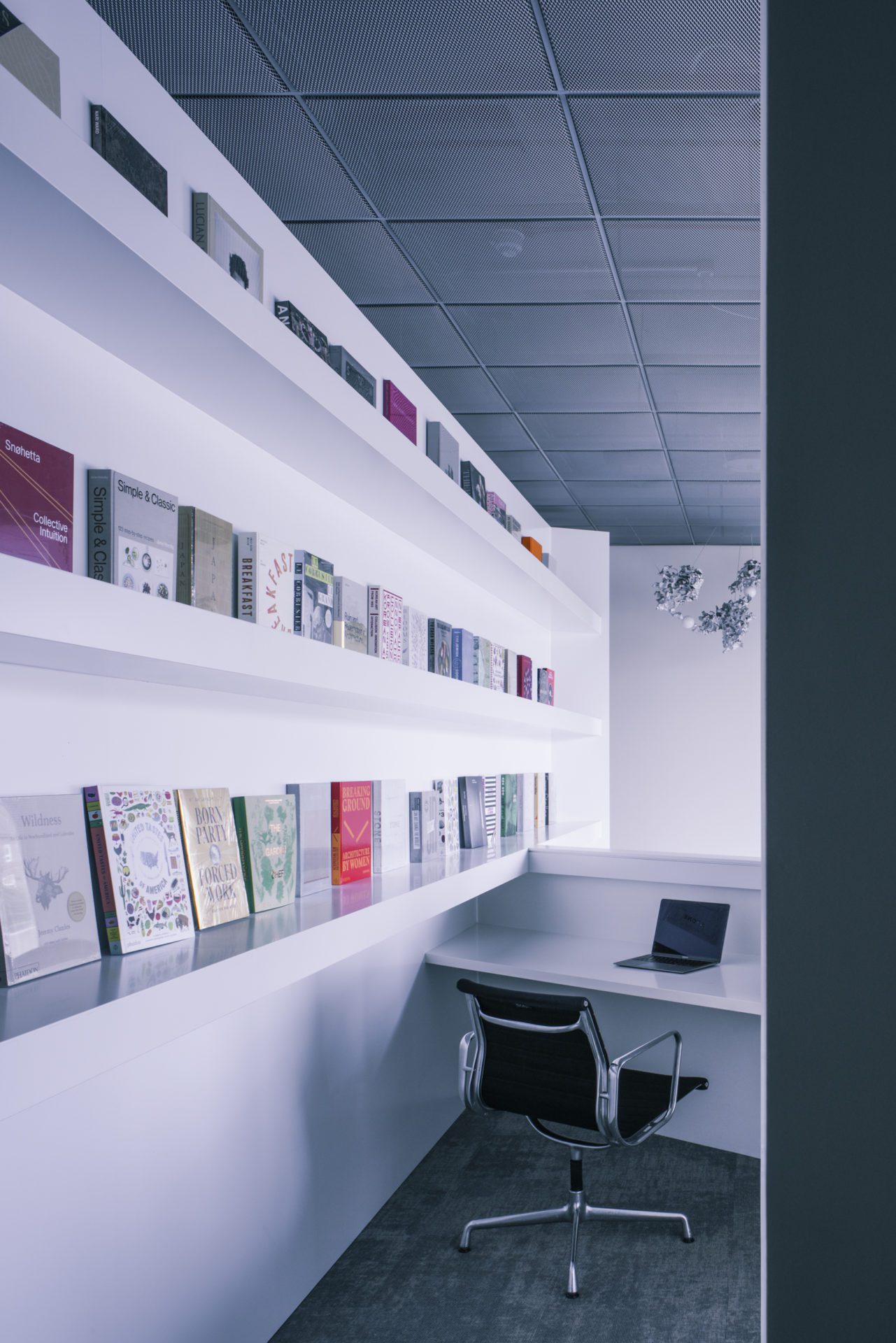 Following a successful partnership producing the Omer Arbel monograph, Vancouver-based lighting brand Bocci was invited to illuminate the interiors of Phaidon's revamped office.
Amongst other designs, the brand's sculptural forms of the 44 pendant lights, which are more like works of art, were selected to sit in contrast with the restrained nature of the surroundings and punctuate the dark mesh ceilings of the promenade and reception areas.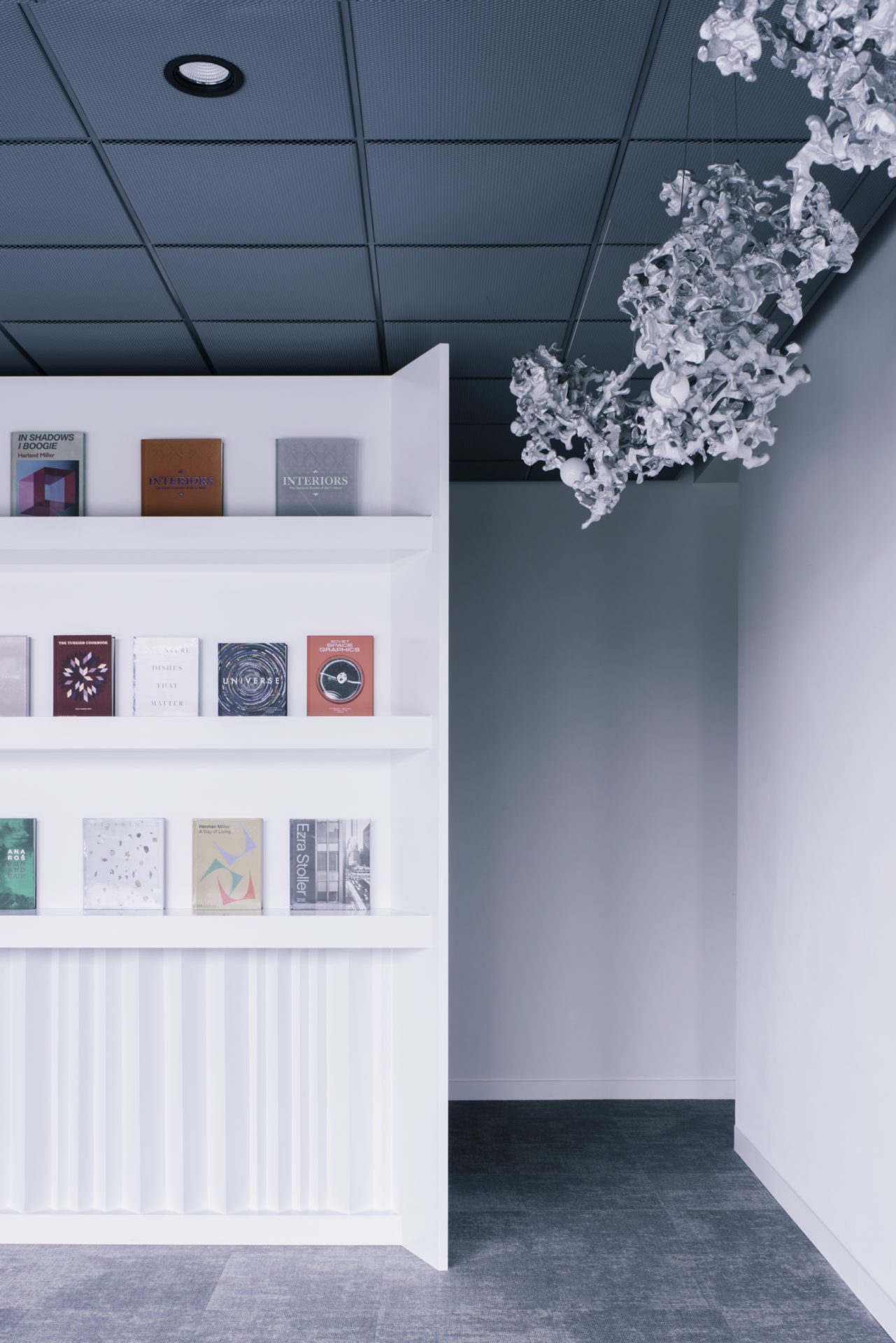 Shaped by free-pouring aluminium into a large canister filled with rock-like modules of resin-impregnated sand, the pieces are composed of what is usually considered a waste product of conventional sand-casting.
Throughout the headquarters, Paolo Cossu Architects maintained a neutral colour palette to allow Phaidon's brand identity and publications to form part of an evolving design language.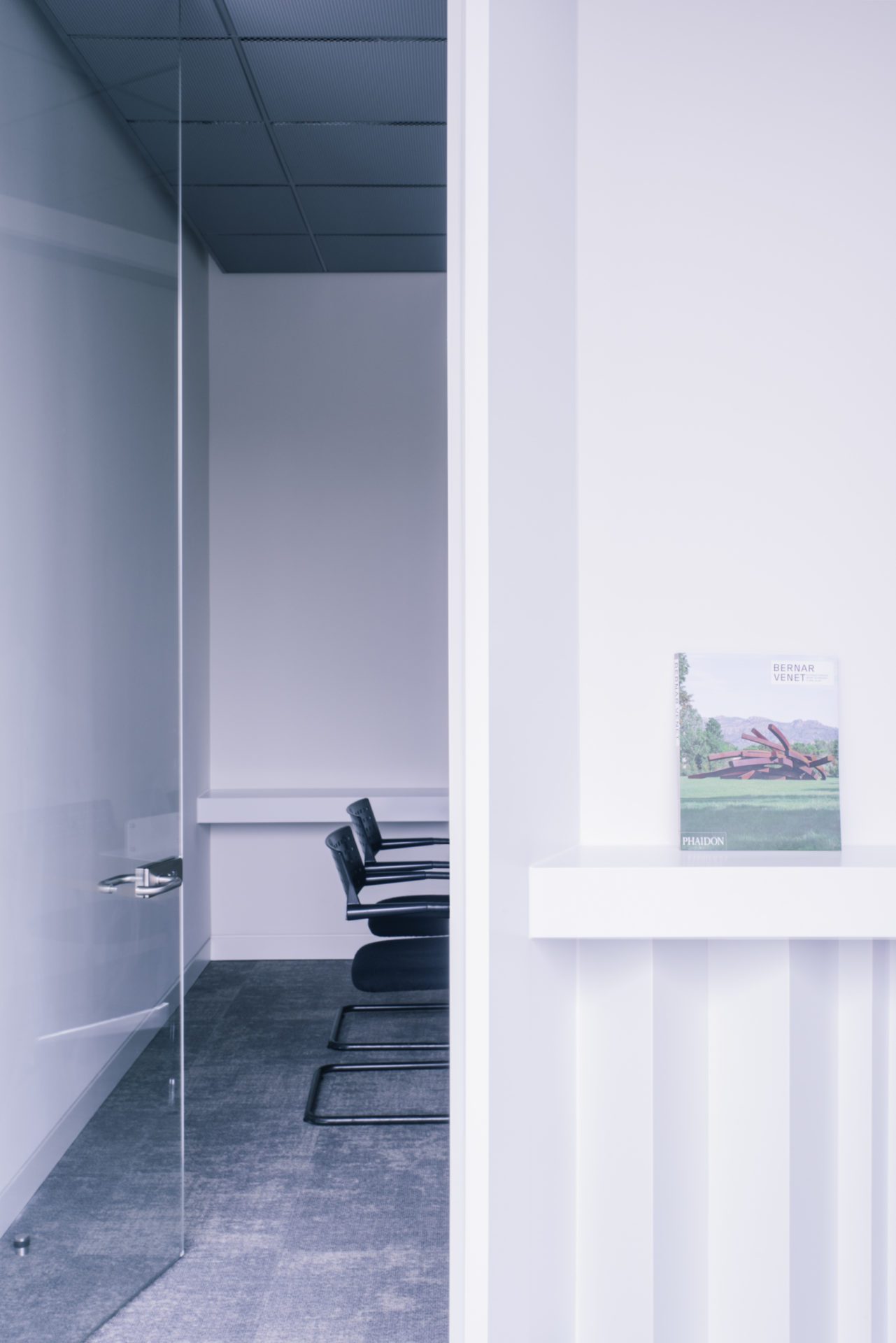 As such, a carefully curated selection of Phaidon's most well-known titles grace the shelves on both floors and add a touch of colour and texture to the otherwise restrained interiors.
Conceived as a flexible open plan space with rows of workstations offset at an angle, whether informal meeting area or natural breakout space, Phaidon's new and beautifully illuminated office allows employees to make use of every corner.
Images by Lorenzo Zandri