Yatofu Creatives reimagines the workplace as a network of alleyways, instilling a dynamic sense of community in the new Inmedia office space
Shanghai, the largest city in China, is most often characterised by its towering skyscrapers, neon lights, and almost impossibly crowded streets – yet, there is one neighbourhood that has remained a pocket of historic authenticity within the megacity.
The Hongkou neighbourhood in the north of the urban core is defined by its fascinating architecture that speaks of the area's complicated history, most notably the lilong houses that are stacked atop each other to create condensed alleyways. And, it was these narrow, winding spaces that influenced the interior fit-out of the new Inmedia office space in Hongkou by Yatofu Creatives.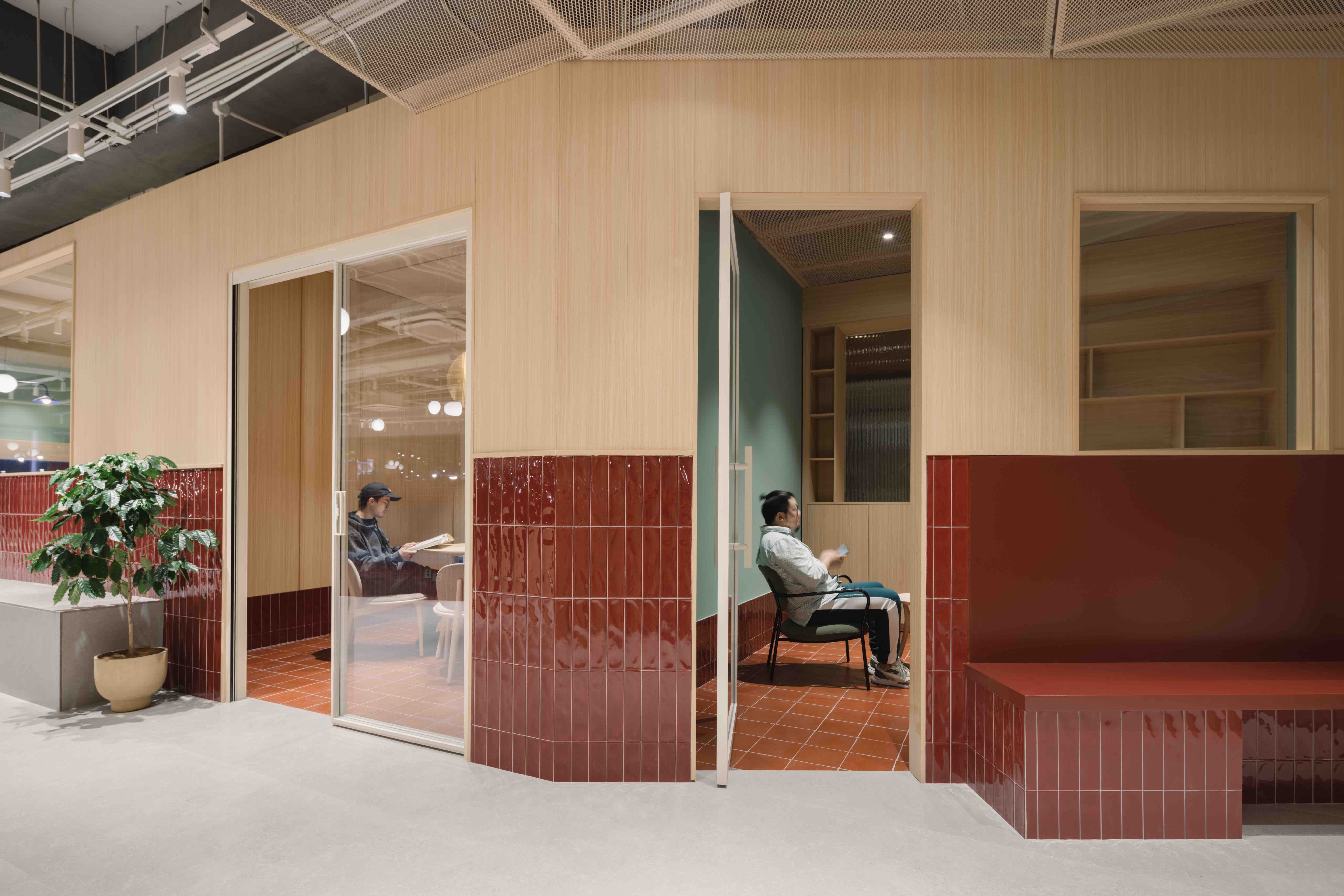 "Influenced by the legacy of these lilongs and inspired by the comparative visual vibrancy found in the small alleys of Southern Europe, we approached the design by seeking to bring a sense of community into the office setting," say the designers.
The space is separated into two zones that represent the interior and the exterior of an alleyway. A timber-clad structure conceals the private offices and meeting rooms, with windows that create a dynamic visual punctuation and offer a hint of the activities within – just as you might catch a glimpse into family life as you walk past an alleyway residence.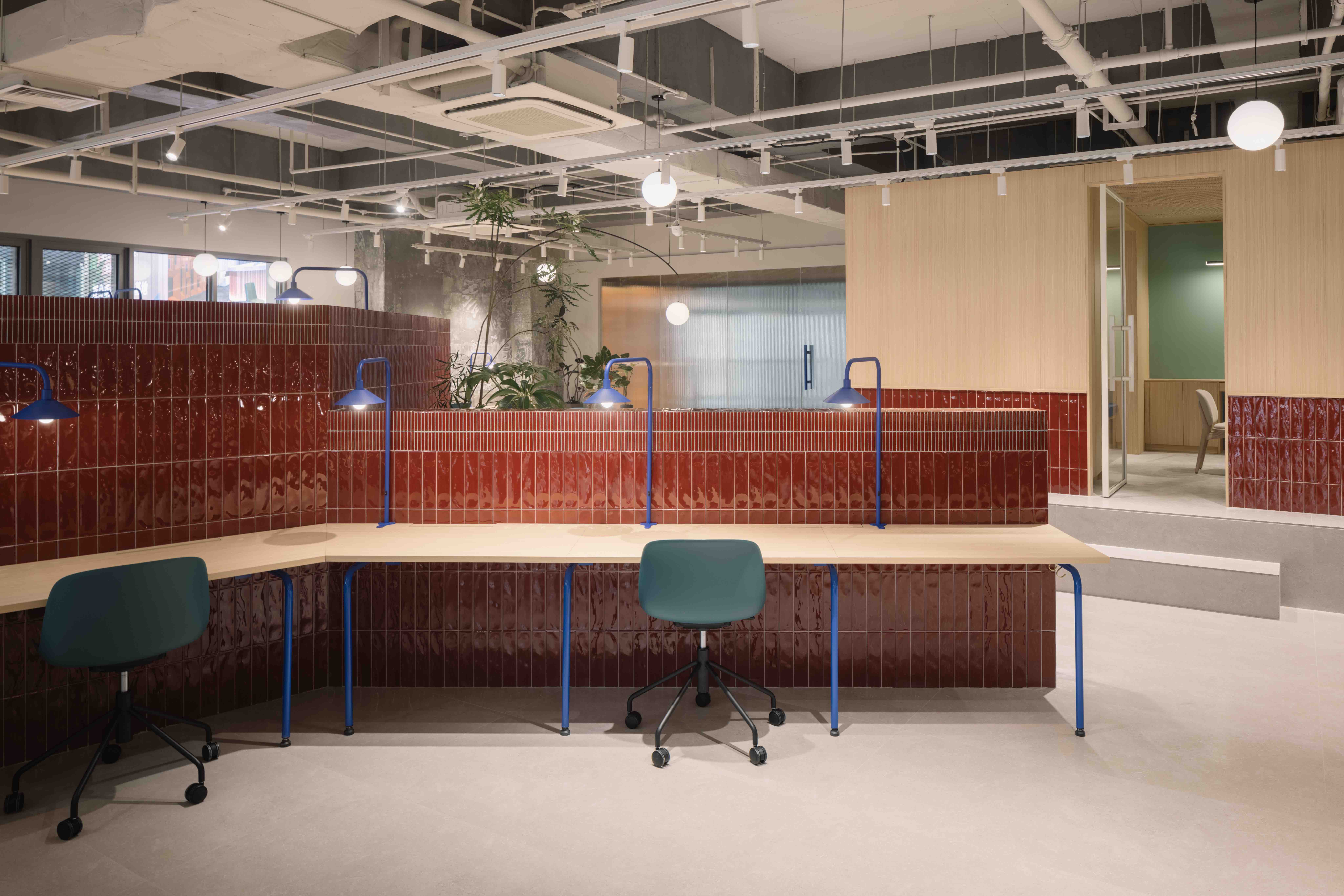 The "exterior" zone evokes the raw texture that is often found in these alleyways, from glossy red tiles to exposed concrete. Here, low walls define clusters of shared desks.
Another "alleyway" runs along the perimeter of the workspace along a glazed wall, providing a sun-drenched space to relax and gather for informal meetings – a nod to the alleyways of Southern Europe.
This approach of borrowing from the urban landscape is continued in the furniture and lighting. Take, for example, the bright blue custom table lamps designed by Yatofu Creatives to playfully echo the form of streetlights; or the way break-out seating is arranged along a winding path, the curves of which offer natural privacy.
"By referencing a different architectural typology to serve as the spirit of the workspace concept, Inmedia's office steers away from generic office configurations and promotes spontaneous interactions and blurred boundaries between the individual and the shared space," explain the designers. "In doing so, it not only encourages interactive behaviour, but also promotes a sense of community and combined purpose."
Images by Wen Studio
Enjoyed this article? Read more: SHH designs new office premises for KWG Biovalley in Shanghai