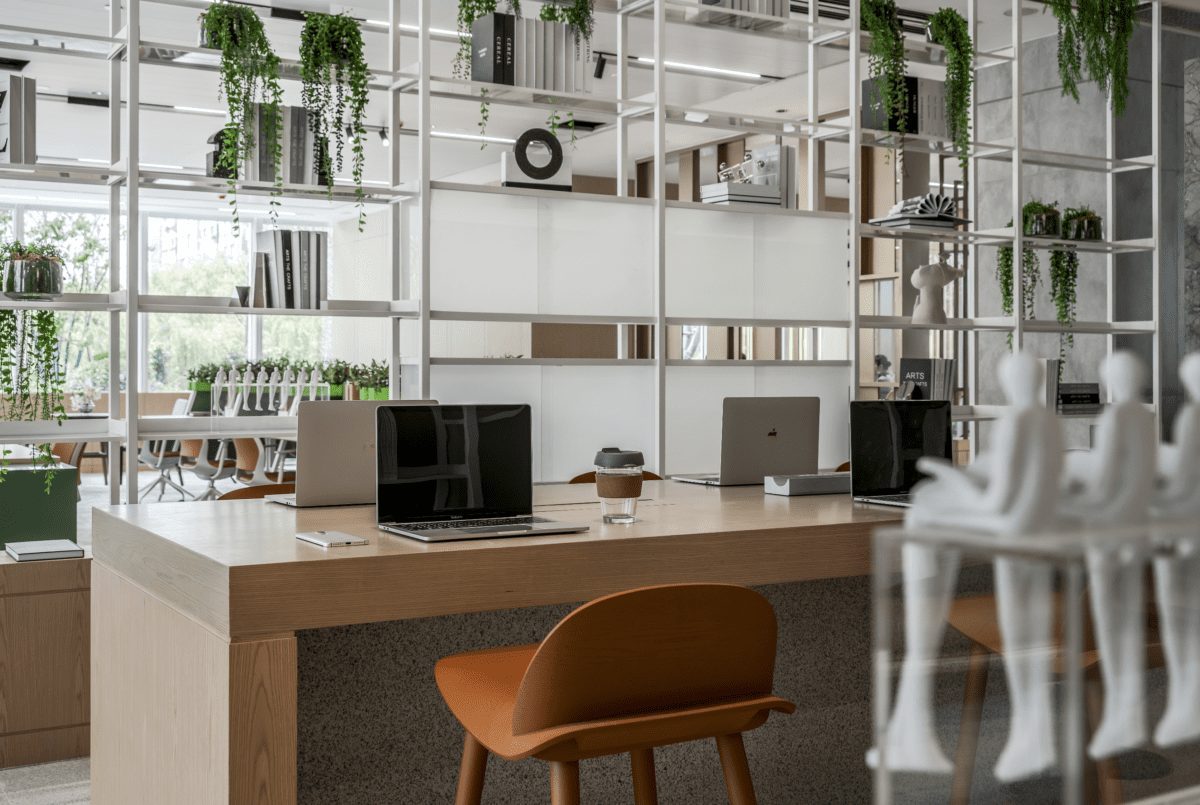 The architecture practice has been commissioned to create modern interior spaces for KWG Biovalley, 合景·生命科谷, a medical research and development centre in Qingpu, Shanghai
For KWG Biovalley's new office, SHH delivered a sophisticated design that draws inspiration from the Five Elements theory of traditional Chinese medicine: water; wood; fire; earth; and metal.
Much like its interior, the office's location – a new commercial park for 'Health and Innovation' in Qingpu district which specialises in pioneering medical technologies including stem cell technology as well as traditional Chinese medicine – is a contrast between technology and tradition, architecture and natural landscapes.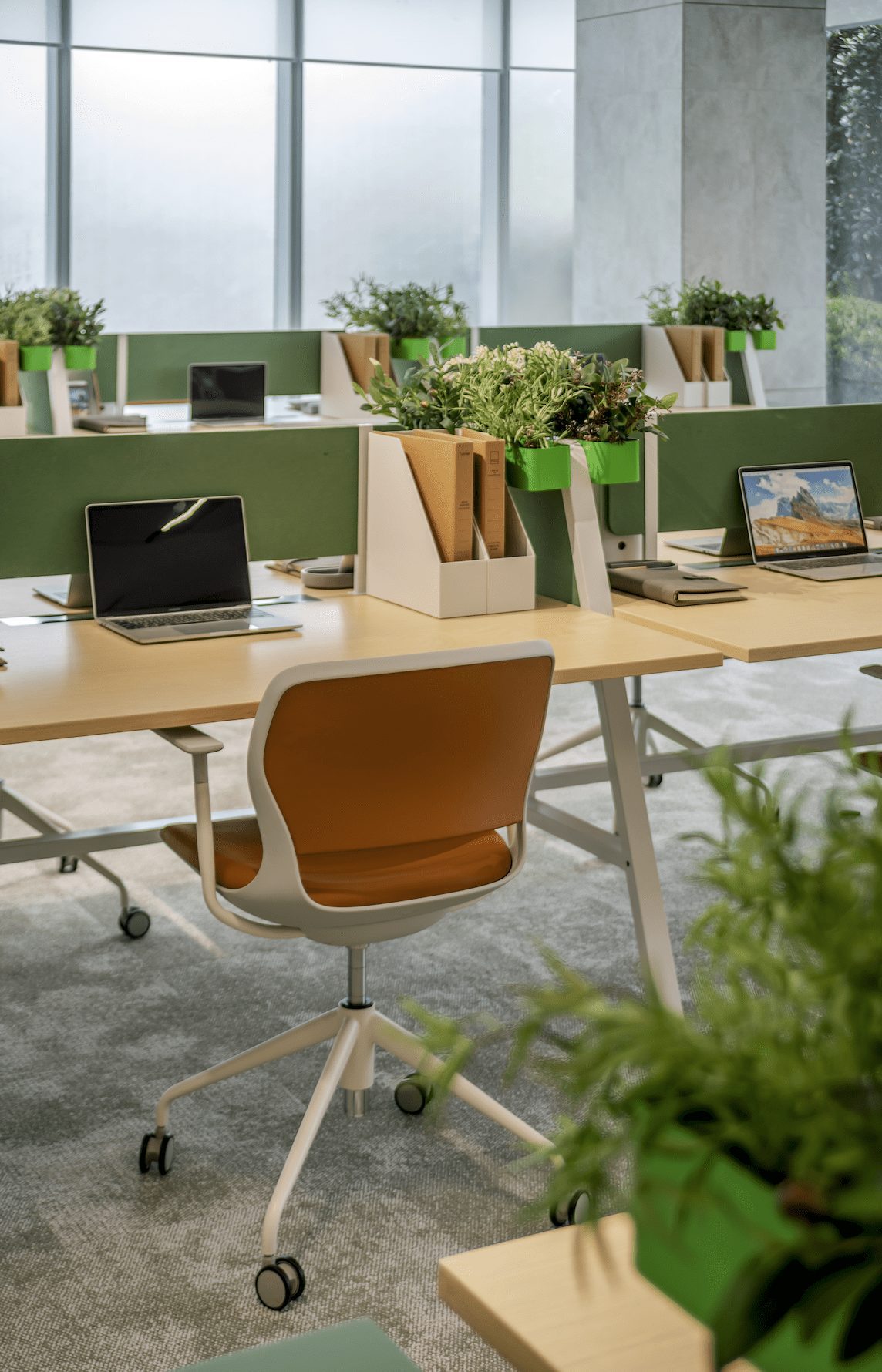 Consisting of five office towers and eleven low-rise buildings, the park is bordered by green zones and boasts access to a recreational promenade along the adjacent canals that connect to the Yangtze river.
Once inside, SHH created a series of lobbies, contemporary work areas, executive meeting rooms, open-plan workspaces and public spaces across the five towers which marry Western influences and natural materials to create visual connections with this surrounding landscape.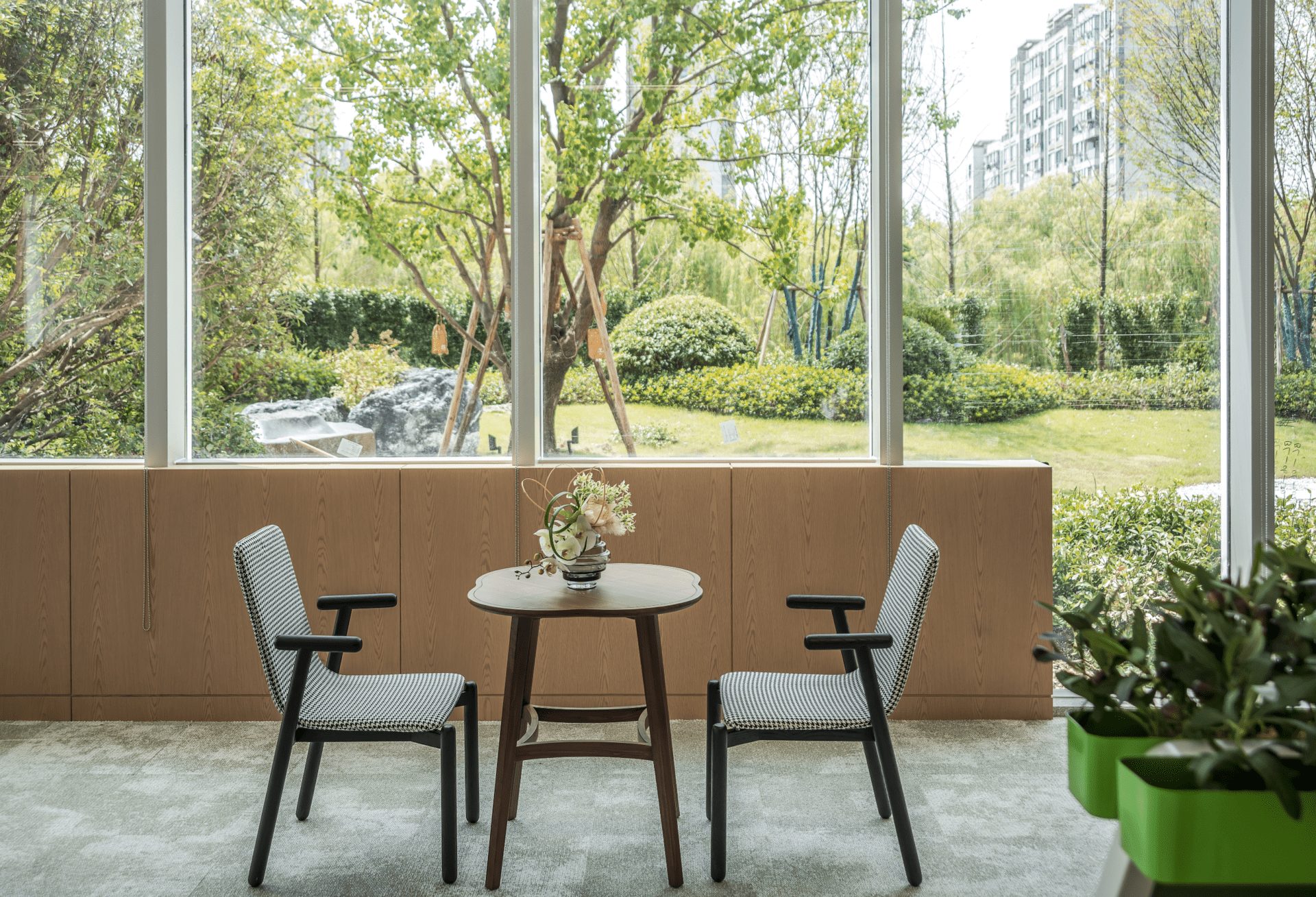 As such, SHH incorporated natural materials throughout the office, with the lobby and lift featuring a minimalist design, granite tiled flooring, natural stone lined walls and discreet green touches. Oak timber panels, stone and full height metal fins line the main lobby walls creating strong visual connections with the building's façade while in the adjacent lift area dark bronze panels wrap the walls and ceiling to create a depth within the space.
"We designed a range of different zones to accommodate meetings, focussed work, team collaboration and socialising", says Brendan Heath, Director Hospitality & Commercial Interiors. "The interior palette is a nod to the natural landscape outside and the resulting design reflects local cultures while celebrating Western influences."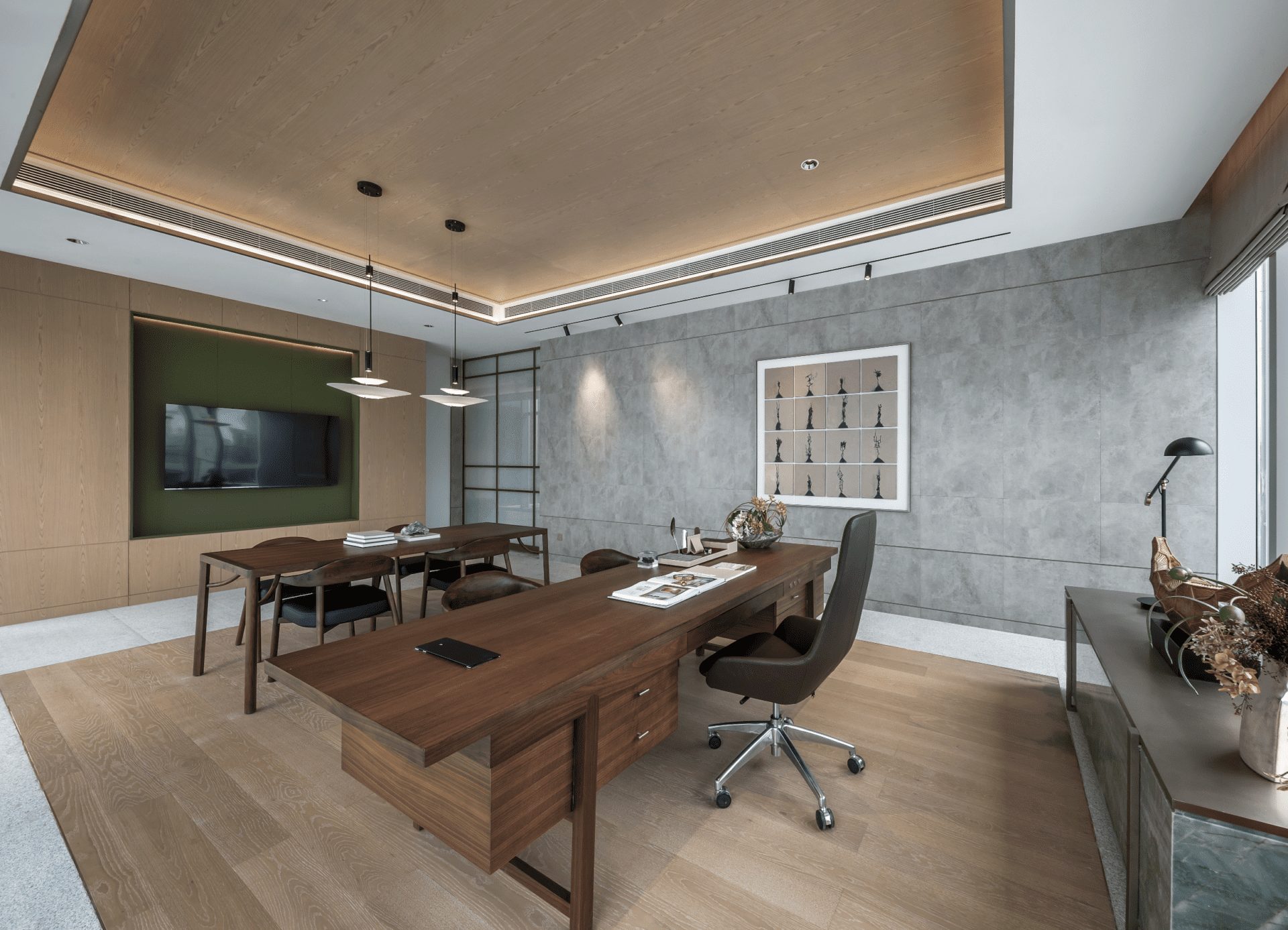 The reception, lounge and open plan office spaces are designed to flow into each other, creating their own distinct zones for work and play. Full height metal-frame screens and open shelving create permeable space divisions and circulation paths while allowing ample daylight to enter throughout the day to enhance employee wellbeing.
Meanwhile, the open-plan reception and waiting area feature embossed mirror polished metal panels, their ripple patterning creating connections with the water element of the canals. Smaller built volumes, including a pantry and private meeting rooms, have been positioned around the perimeter of the office floor and break up the clusters of open-plan space.
Furthermore, there is also a private wing for a company president which is in keeping with the overall design concept, featuring large timber boxes, expressions of metal, and stone finishes. The space offers exclusive office and leisure facilities including a gym and dining areas.
However, it also accommodates the president's private bedroom and bathroom, as well as smaller private workspaces, a secondary reception lounge and a refined timber-wrapped tea room with bespoke joinery. The intention is to create a comfortable and functional environment which accommodates work and a home feel to suit modern living and working needs.
Images courtesy of SHH