Swedish design company Bolon's collection of curated shapes offers eco-friendly appeal and limitless personalisation capabilities for designers to create their flooring designs with the relaunched Bolon Studio
Nine alluringly simple geometric motifs—from the sharp-edged Triangle and harlequin-style Link to the graphic chevron Bigger and nature-inspired, overlapping Scale—comprise the newly relaunched Bolon Studio woven vinyl flooring concept.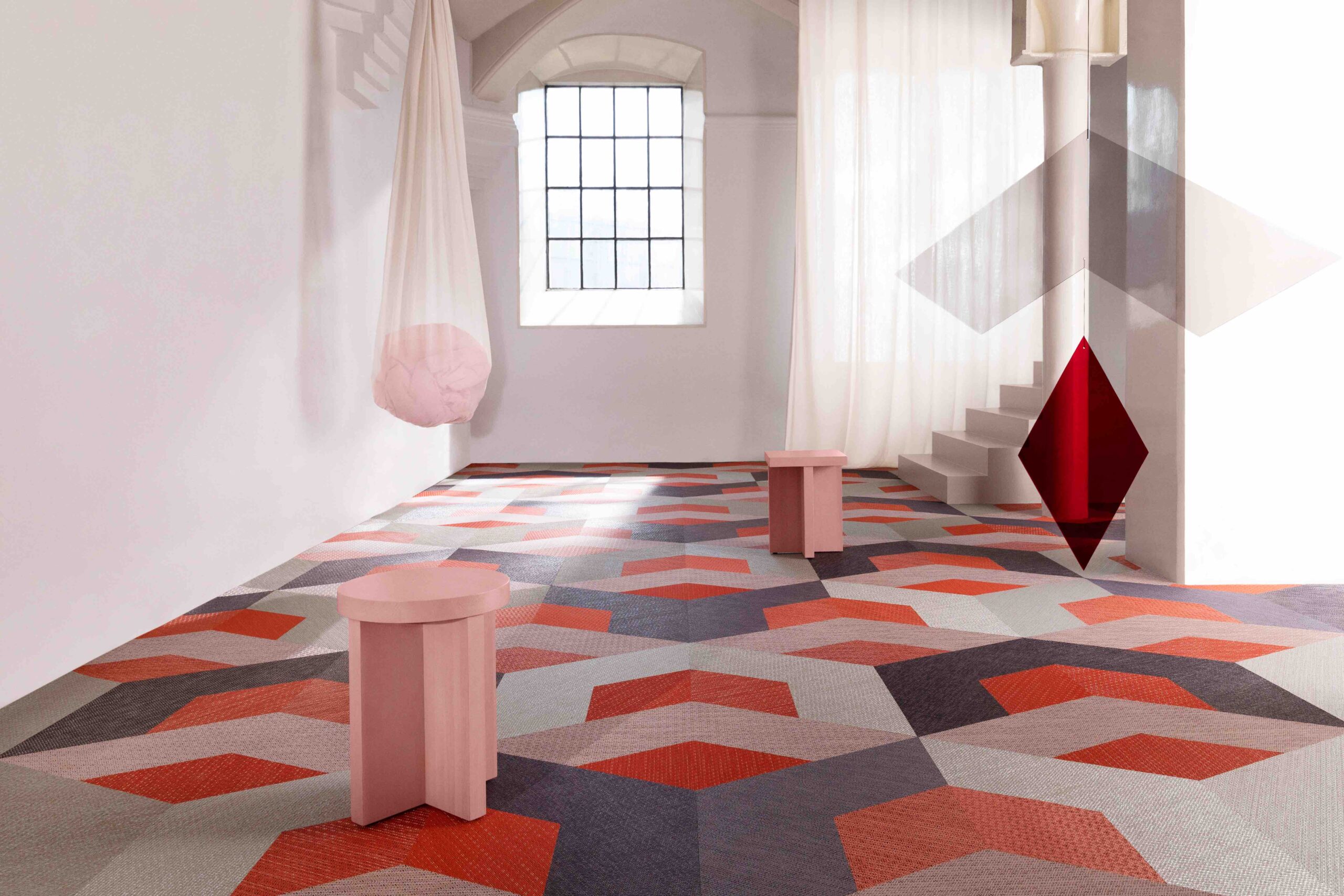 First introduced in 2010 by the pioneering sustainable Swedish design brand Bolon alongside its (also recently revived) Botanic collection, Bolon Studio has eco-friendly appeal (like the rest of the company's offerings, it's produced from solely renewable energy and incorporates recyclable components) but also stands out for its endless phttps://www.onofficemagazine.com/design/brand-spotlight-swedish-studio-bla-stationersonalisation capabilities.
The shapes are mere building blocks. Some of them are combined to yield dynamic installations that reconsider light and space, and all the made-to-order tiles in 13 different sizes can be melded with textures and colors from other Bolon ranges, leading to infinite permutations of hypnotic design.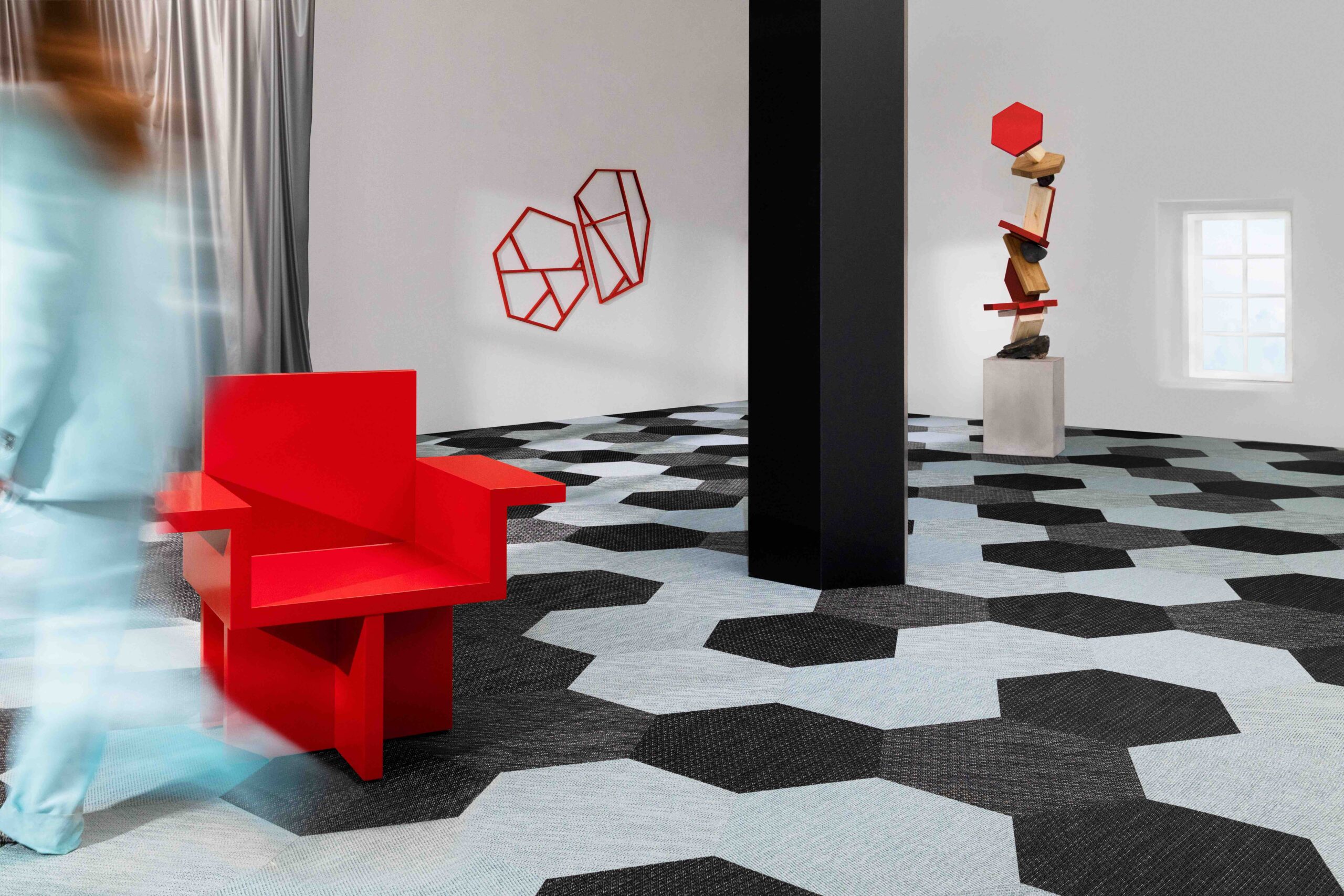 This diversity is what gives Bolon Studio an edge, according to Lisa Jarhult, product developer and designer at Bolon. "They create different moods. You can make a calm pattern, or a bold pattern depending on your personality or project," she says.
Bolon Studio flooring creations, for instance, elicit playful trompe-l'œil effects and zig-zag pathways as well as sculptural staircases and contoured honeycombs.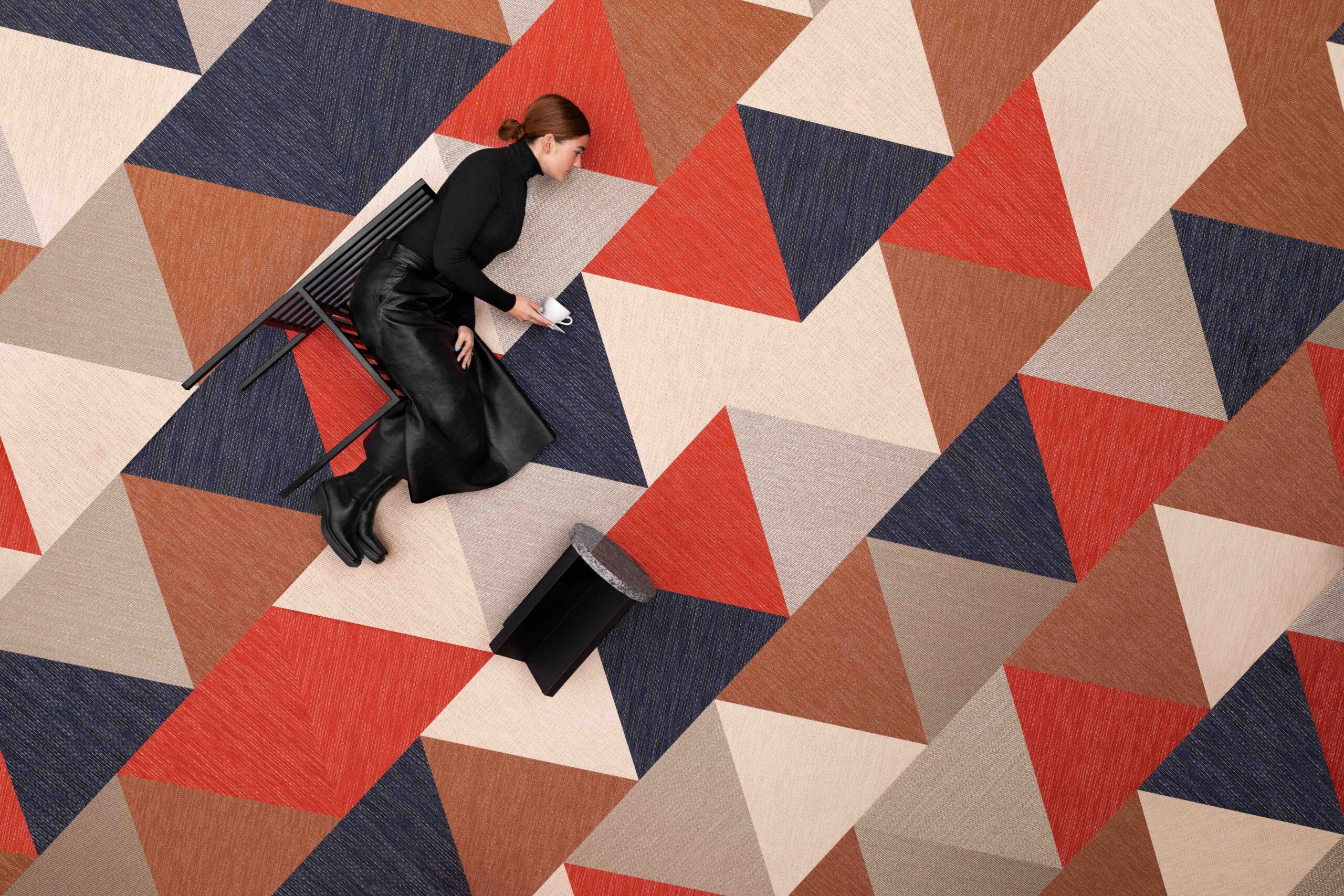 To update Bolon Studio, "we started very wide and made hundreds of sketches, lots of them with round, medallion-like forms," explains Jarhult. "From the beginning we talked about adding softer shapes because the existing ones we found quite hard and static."
This flurry of creative development—and the rigorous "natural selection" process, as Jarhult puts it, that followed—was streamlined given the synergy between Bolon's design and production departments. It spawned new additions like the chunky-striped Pillar, a more expansive version of Bolon Studio's classic Rectangle, and the versatile Prism that lends itself well to fluid kaleidoscope, diamond, and grid patterns alike.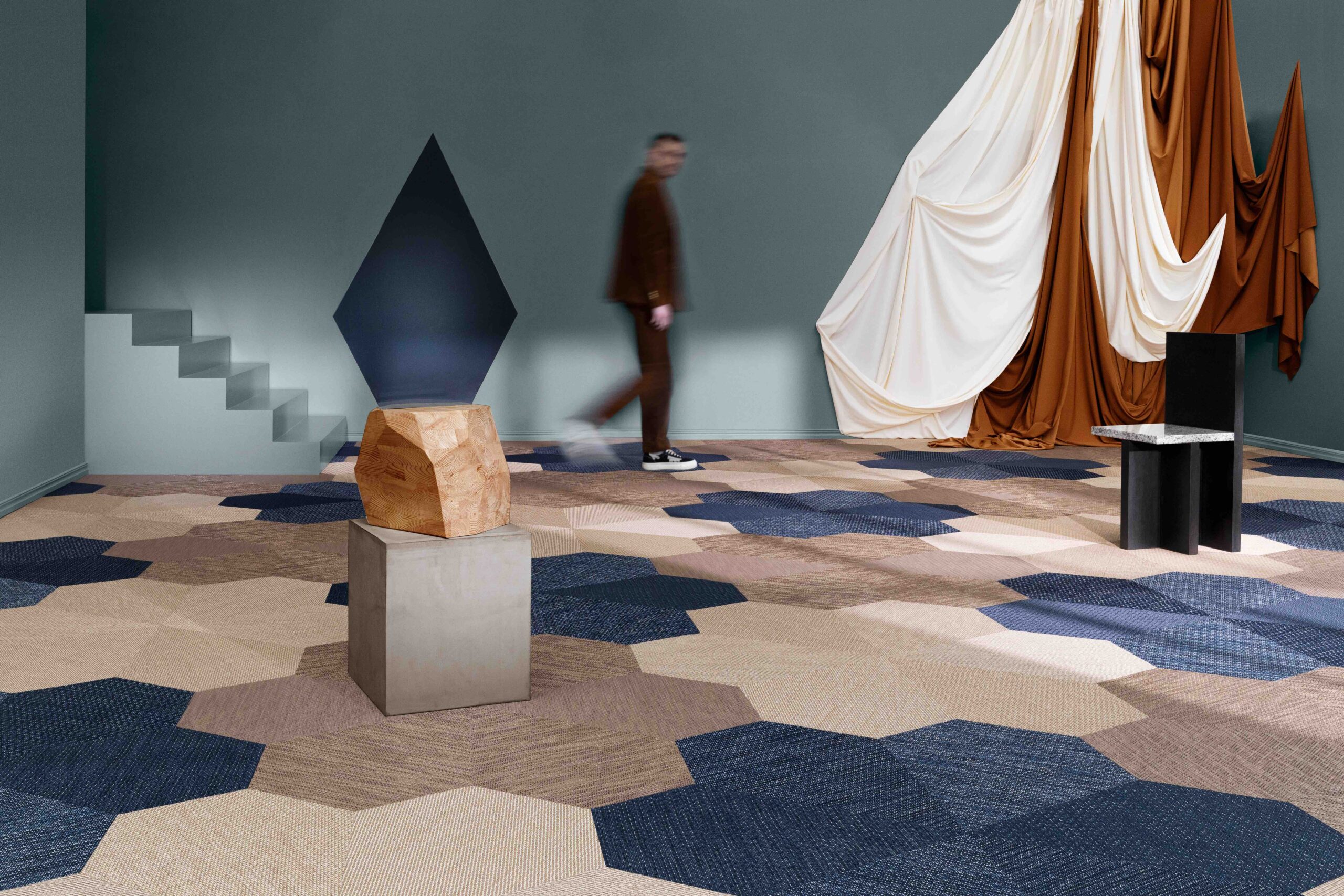 "Prism is hexagonal base with a feminine touch, and you can easily put it in floral layouts," points out Jarhult. Moves, on the other hand, she adds, evokes a pristine rolling wave coveted by surfers that is "soft and has the feeling that it is billowing. That is the outcome of this long sketching period experimenting with organic shapes."
Images by Bolon
Discover the endless possibilities of Bolon Studio concept in Bolon's newly refurbished showroom during Clerkenwell Design Week 23-24 May. 
Come and see Annica and Marie Eklund in conversation with OnOffice exploring what drives their creativity, collaborations, and innovations 25 May.  Register here
Register for Clerkenwell Design Week for free here