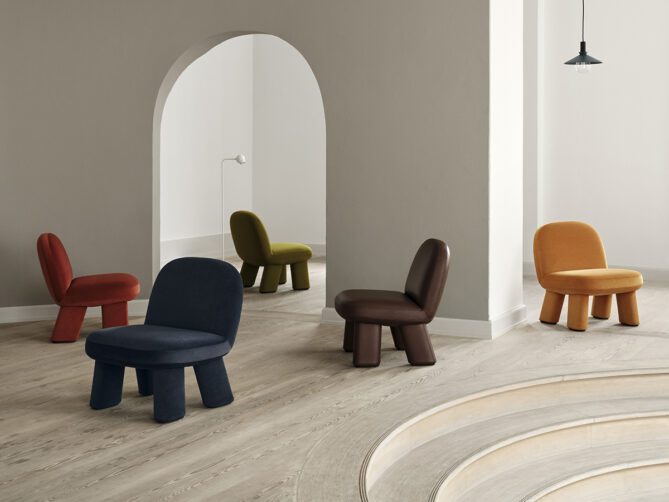 A true family affair – 37 years later in sounthern Sweden – Blå Station continue to manufacture innovative, creative and eye-catching pieces
Fuelled by the promise of bringing the bold furniture he craved to life, the late designer Börge Lindau settled into an old sewing factory in Åhus, on the southeast coast of Sweden, in 1986 and formed the studio Blå Station. Thirty-seven years later, Lindau's children, Johan and Mimi, exude the same passion for innovation as they manufacture one eye-catching piece after another.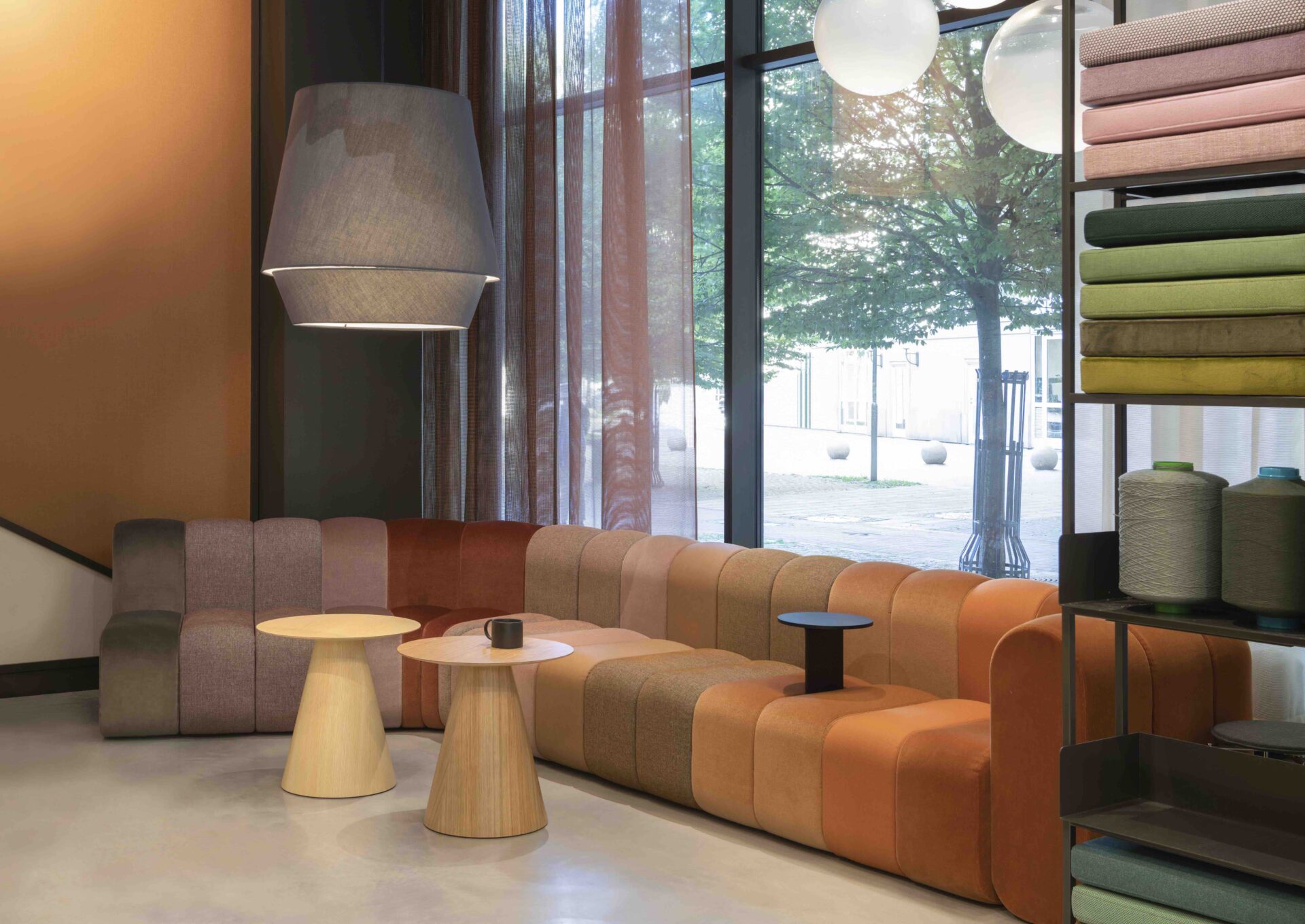 All Blå Station chairs, sofas, bar stools, and tables, sustainably made in Sweden, flaunt the imprint of experimentation, whether through structure, materiality, or process. Consider o41 Design Studio's Dent chair. Developed back in 2013, it embraces 3D technology to elicit a double-curved seat shell with an edgy, crumpled texture.
More recently, there's an updated edition of Stefan Borselius and Thomas Bernstrand's conical Jackless table that swaps the original aluminium and steel for a single sheet of wood veneer placed over recycled paper, as well as Ola Giertz's LIV table, a graphic assemblage of cylindrical, rectangular, and circular forms.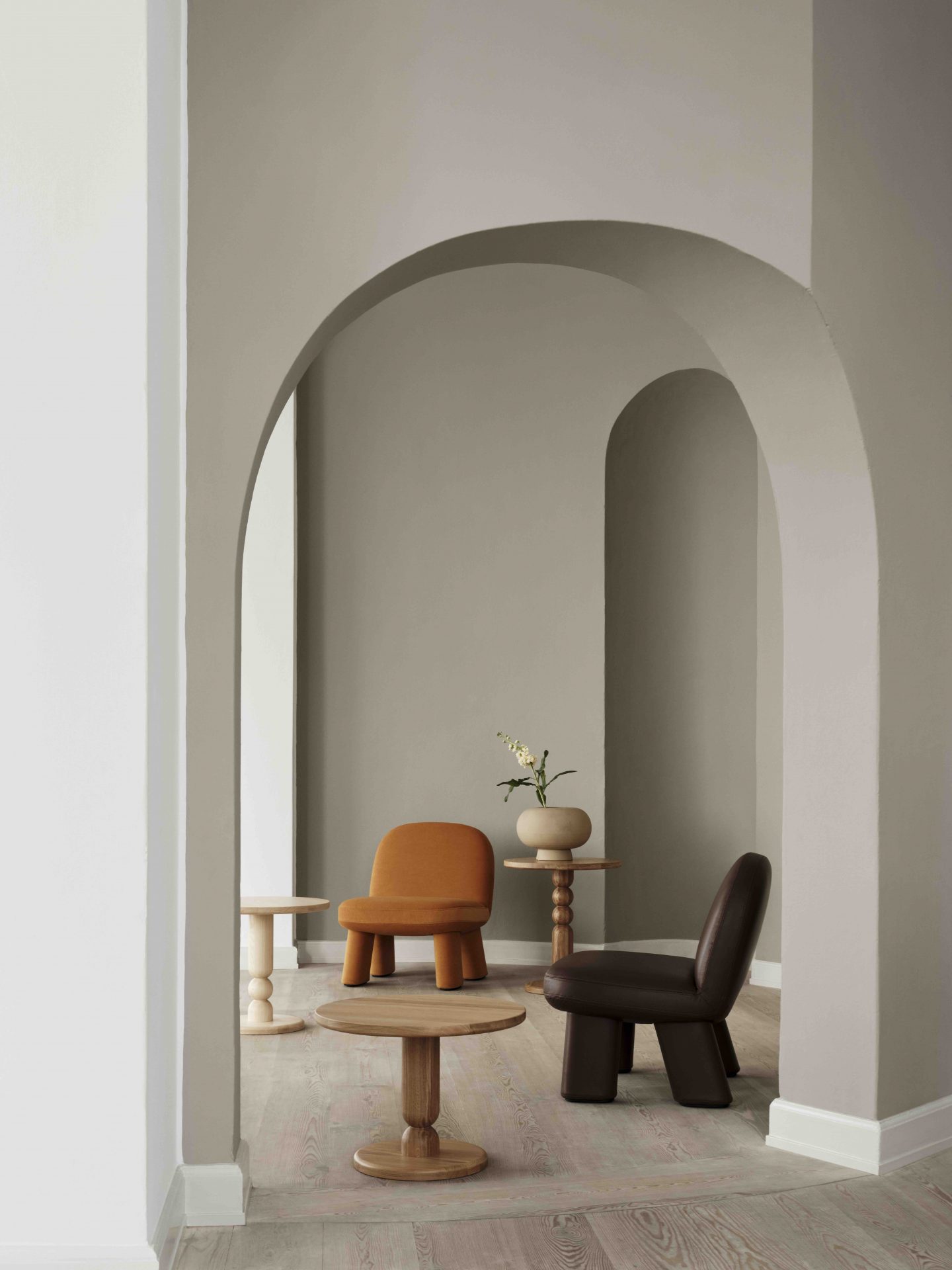 "We are always aiming to solve problems—problems with function, production, materials, and logistics," explains Johan Lindau, who serves as Blå Station's CEO and design manager.  "We have no interest in what others do. The design process and product development can never be about expectations or numbers. It must be a dedication. We are dedicated."
Uniting Blå Station's array of 2023 releases is a common design language rooted in simplicity and understated whimsy. Along with the graceful OM chair, designer Johan Ansander followed up Maximus, his 2021 all-wood easy chair, with the upholstered Max that marries nosaq springs with moulded foam. "Blå Station asked me to design a softer version of Maximus," he recalls "and comfort was the starting point. To achieve this, I redesigned the whole chair. I wanted Max to have its own character and integrity but at the same time not lose its connection with Maximus, a balancing act where previous concave shapes would be transformed into convex shapes."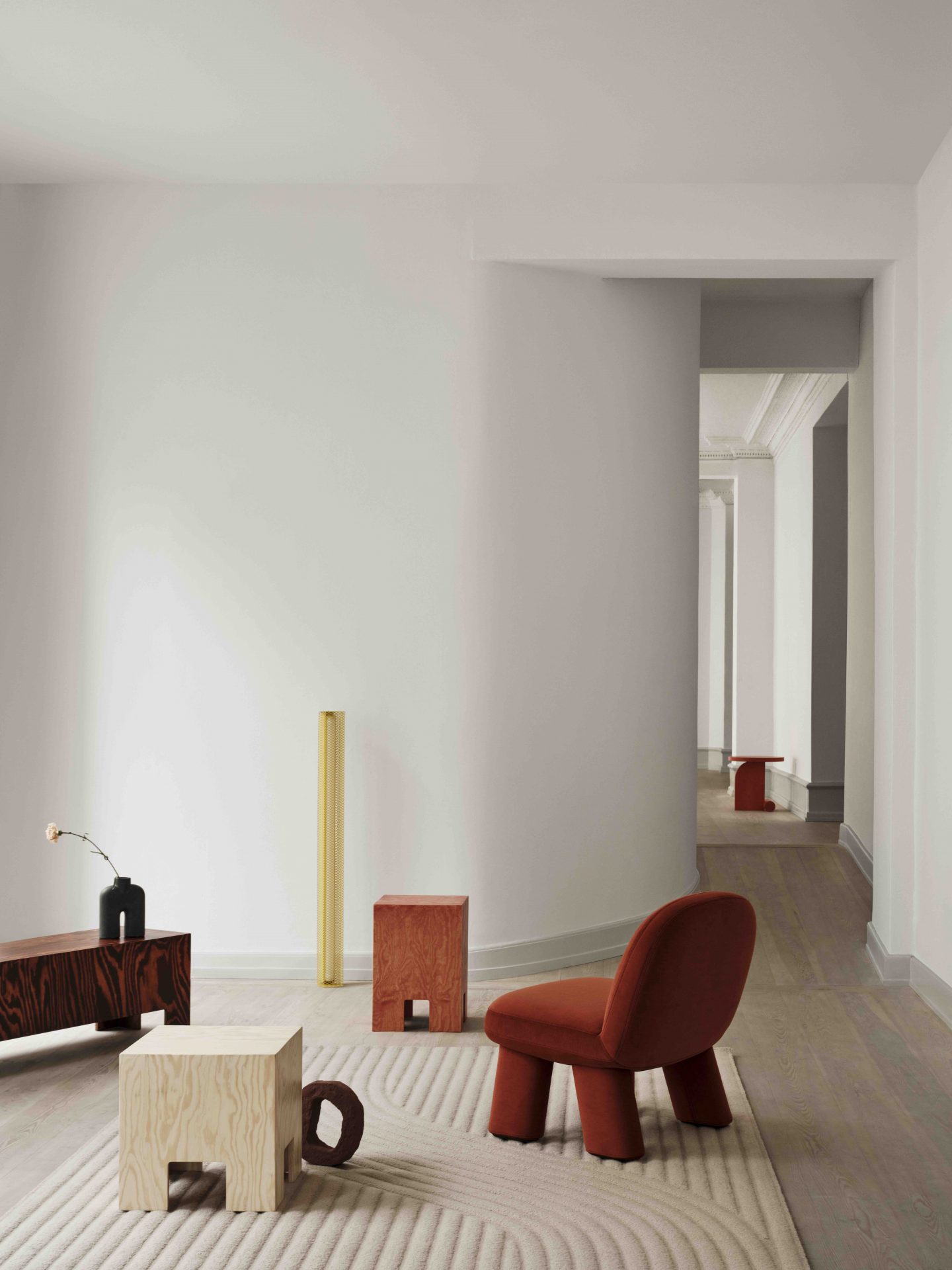 Designed by architectural firm White, the versatile oak or ash Turn table is available in three heights, accommodating sofas and hallways or converting into workspaces with equal ease. Buoyed by a durable shaft of steel, it stands out for the turned wood detailing on its regal, subtly Baroque base that offers an unexpected jolt of romance.
It's the increasingly hybrid nature of office set-ups, however, that led to an expansion of Borselius and Bernstrand's BOB sofa system. There's the commodious square-seat BOB corner that can integrate lush planters, the cocooning group-friendly BOB Biz that adds a layer of intimacy to communal spaces, and BOB Solo, an ingenious one-seat portable cubicle enclosed by padded screens and outfitted with a table, detachable power bank, and BOB Light Mini that epitomizes flexibility. "I personally don't like pods because they are all a room in a room, where you are divided from reality," says Lindau, but the BOB Solo by contrast, combines "being a part of the big room with your own private space."
Images by Blå Station
Enjoy this article?  Read more: Design Classics: Gubi celebrates the making of the Beetle chair