The simple three-legged Stool 60 – designed by Alvar Aalto and produced in Finland by Artek – is still sought after 90 years later
While poring over archival images of Finnish architect and designer Alvar Aalto's legendary Stool 60, Marianne Goebl, managing director of Artek, was struck by a 1946 photograph of a young Audrey Hepburn. "She's holding a vase and it's hovering above the stool, and the stool looks like something from the future," says Goebl.
Indeed, Stool 60 was just 13 years old at the time, and no one could have surmised that this simple piece of furniture crafted out of Finnish birch would still be clamoured for decades later. Yet it manages to simultaneously exude a sense of history and understated innovation, which is exactly why it's currently celebrating 90 years of continuous production.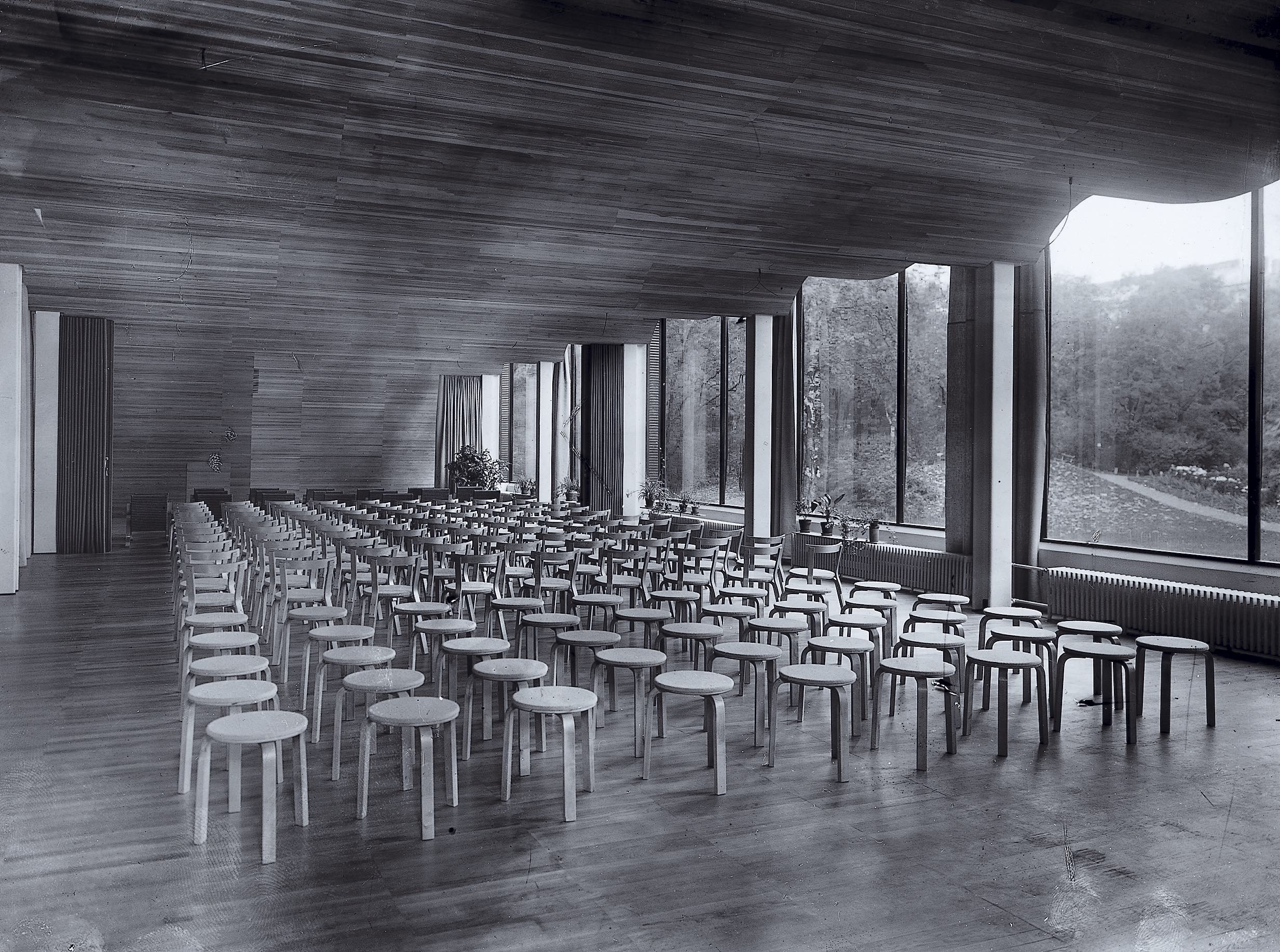 Aalto, a modernist deeply influenced by the Bauhaus, had begun his experimentations with bent wood in the late 1920s, but it wasn't until 1933 that he unveiled Stool 60. With carpenter Otto Korhonen he developed the revolutionary, 90-degree angled L-Leg, making saw cuts in solid wood and inserting sheets of glued-together wood veneers into them.
Then, a trifecta of those legs was ingeniously attached directly to a circular seat via three screws, and the Stool 60 was born. It was an instant sensation, reeling in international fans after debuting at Fortnum & Mason in London that same year. Artek, now part of the Vitra family, was cofounded in 1935 by Aalto largely to optimise standardisation and distribution of the new hit product.
Stool 60 is "one of those mysterious creatures that has become a classic," points out Goebl, "but you cannot plan a classic, a classic has to persevere." She believes it has thrived because remarkably little about its design has changed, as magnified in Decades, an exhibition at Artek 2nd Cycle in Helsinki (through September 15) that showcases over 100 stools revealing these subtle shifts.
The biggest challenge in Stool 60's history was during the Second World War, when a scarcity of glue gave way to the more utilitarian finger joint and production even had to migrate to neutral territory in Hedemora, Sweden, for a spell. There were other construction tweaks too, from the addition of a slit to the removal of the joint that unified two pieces of wood on the seat.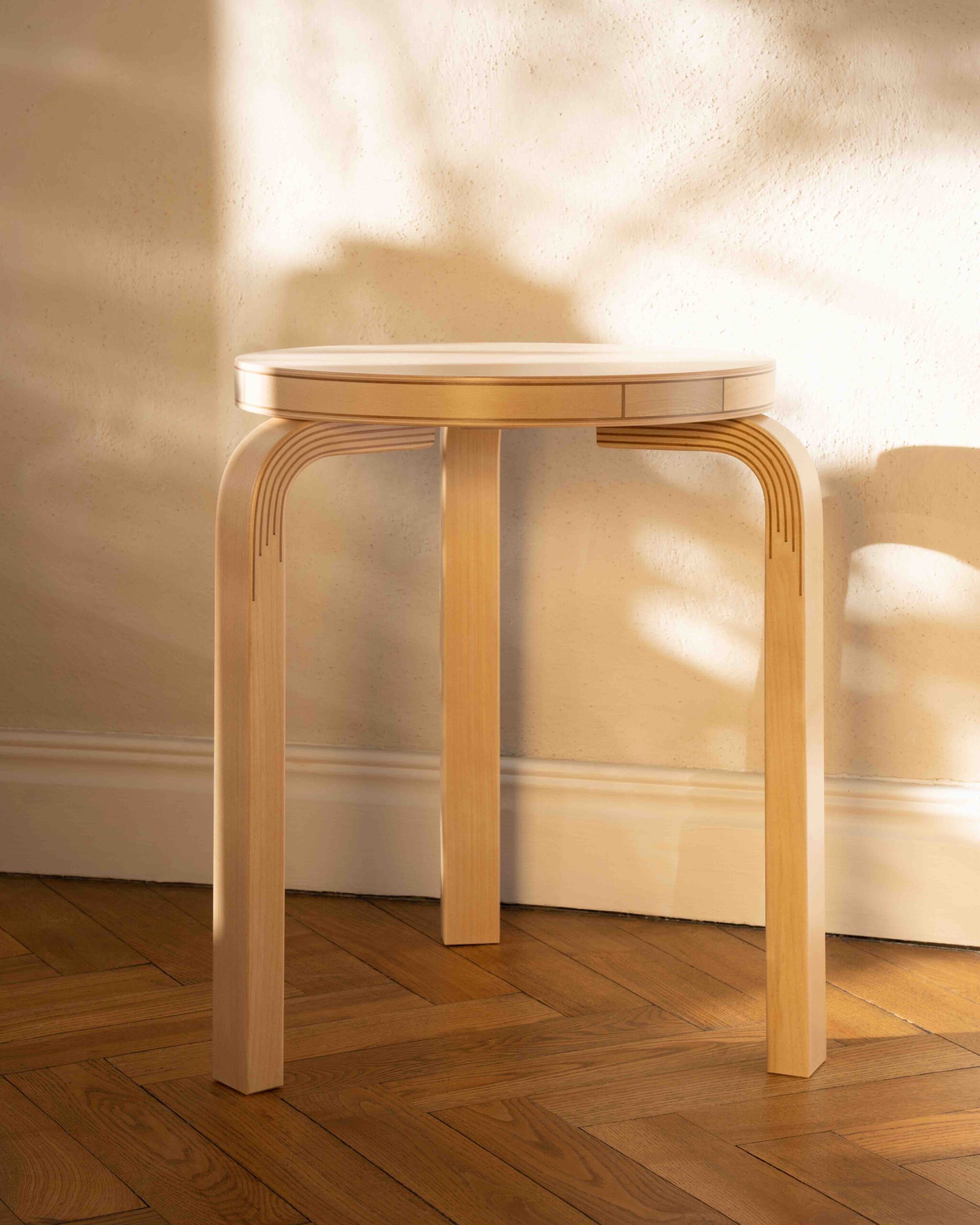 Then there were the superficial modifications dictated by culture. "After the war, people were more affluent and they were starting to use high-end veneers like mahogany and elm," explains Goebl. "Then it was thick and glossy lacquers and crazy colour schemes in the '70s, and later, durable laminates."
Temporary jolts of flair aside, the Stool 60 that is turned out today at the factory near Turku in southwest Finland stays true to Aalto's vision, and that's why it endures. "It's honest but refined in its details. It is composed of essential geometric forms and never wobbles. You feel the craftsmanship. When you hold it, it's something substantial, something you trust, and ultimately becomes more beautiful over time," says Goebl.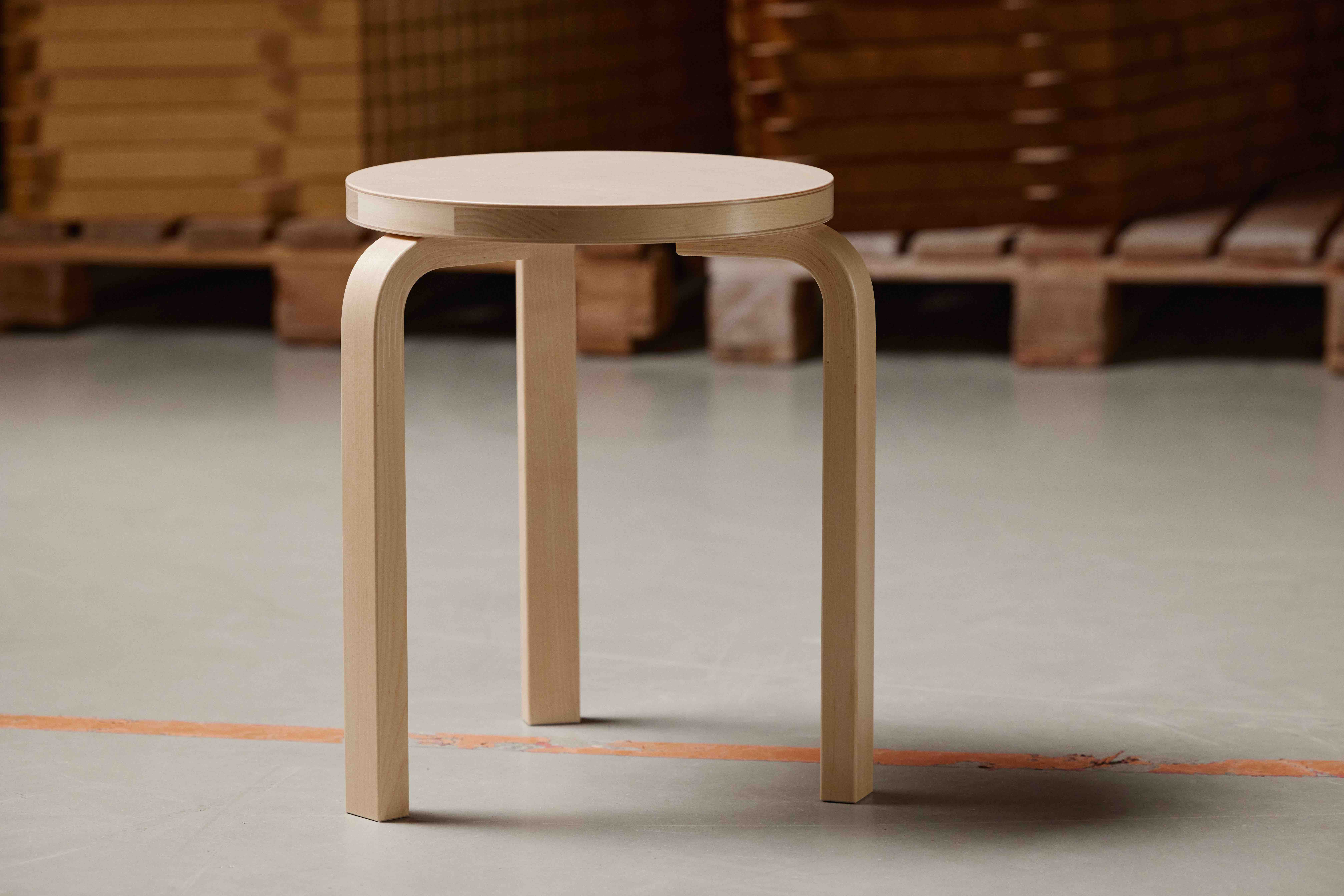 Its versatility appeals as well. Goebl notes how the Stool 60 effortlessly morphs from seat to table to display stand to "a sculpture when you stack it up in the corner."
Equal parts fresh and timeless, it's poised to capture the hearts of next-century homeowners, too. "We don't even think that it might not continue," she says. "We are putting it on the right path for the next generation to take over."
Images courtesy of Artek
Enjoyed this article?  Read more: Design Classics: Gubi celebrates the making of the Beetle chair