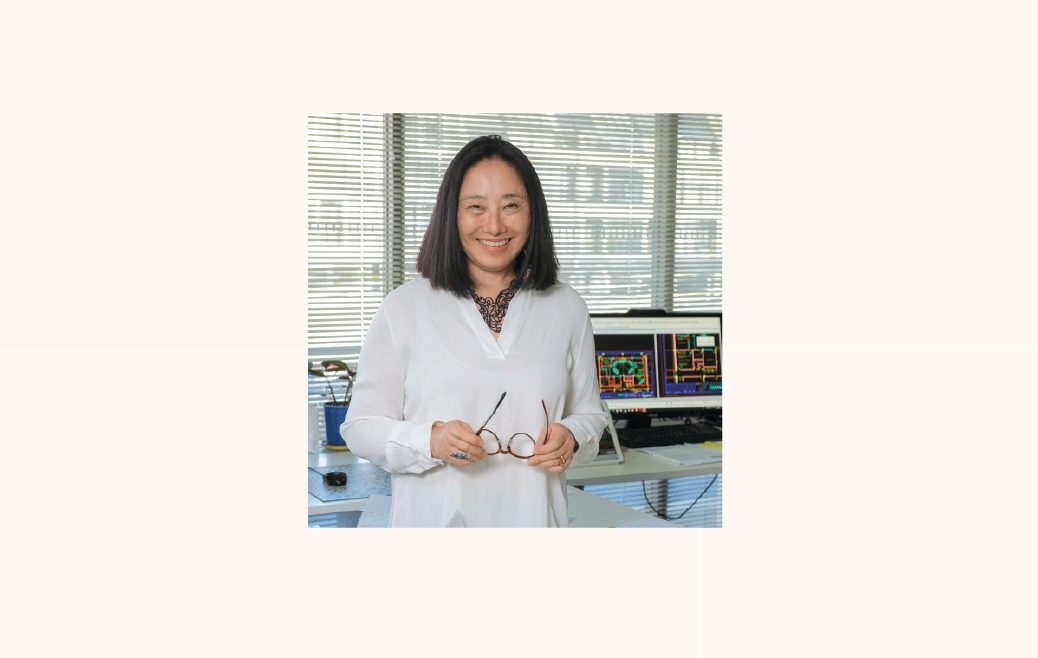 Australian architect Christina Kim takes a holistic approach to architecture which integrates the mind, body, and soul
Christina Kim was an established architect working with husband architect Anthony Melinz in Sydney on small- to large-scale projects for government and industry when she made a decision that would change her life – and how she worked – forever.
In 2009, she incorporated lessons from her personal spiritual journey into her architectural practice with the launch of Harmony Architecture.
Inspired by a spiritual connection to nature, Kim established this unique service with the intention of enhancing people's learning and work environments through creative design complemented by technical precision.
Read more: Promoting workplace wellbeing with dedicated wellness rooms
Her goal, and enduring passion, is to design 'building vessels', that uplift their occupants through spatial flexibility interacting with nature.
"I believe that productivity increases when people have the freedom to work or learn in various zones," says Kim. "These human-centric spaces help to stimulate the five senses to dramatically raise mental energy and boost performance."
More recently, the architect contributed her vision to Innovation Secrets (Global Leaders Building A Better World Through Creative Business Ideas) where she outlined the Harmonious Design Method, a blending of spiritual concepts into creative design.
Read more: 7 tips for supporting employee wellbeing during the return to work
"To design a workspace or learning space for people, we need to understand humans holistically," adds Kim.
"We also have to realise that everyone's emotional processes are different. The idea of designing human-centric spaces requires a decision-maker's openness to the whole topic of holistic concepts."
Read an extract from Christina Kim's book below. Taken from Architectural harmony and innovation in work and learning space design, architect Christina Kim's contribution to Innovation Secrets (Golden Earth Publishing) to be published on September 3, 2021
Physical form – providing a sense of place
Because the visual side of architecture is significant, most architecture is designed for the observer's eye. We tend to neglect the non-visual senses of hearing, smell, touch, and even taste related to sunlight, air quality, lighting, room temperature, noise pollution, and ventilation.
The human senses influence one another. It is necessary to consider the impact of the various substances to make any work environment comfortable and visually pleasing.
Introducing design elements that promote comfort and invite exploration and engagement will create a sense of place. This is even better when the choice of materials and colours in the space align with these qualities.
Emotional and mental connection – happiness and productivity
People become more productive if they are happy. Happy environments means creating the right environment influencing how we think, how we feel, how we behave, how work-life or school life affects us, how we cope with it, how we engage with others, and our choices.
An extensive study by the University of Oxford into happiness and productivity found that workers are 13% more productive when happy.
"We found that when workers are happier, they work faster by making more calls per hour worked and, importantly, convert more calls to sales," said Professor De Neve.
Social interaction – belonging is good for business
Social belonging is a human need. When employees feel included, their spirit picks up, and the energy in the workplace or schools vibrates with enthusiasm. This means better job performance, lower turnover risk, and fewer sick days.
Good energy can boost our feelings of well-being, dissolve feelings of anxiety, and improve communication. It is therefore beneficial for all organisations to give more attention to nurture the spirits of employees.
Recent research released by BetterUp shows that employees with a high sense of belonging take 75% fewer sick days than employees who feel excluded.
Spiritual connection- energy in balance
Mainstream culture, in many organisations, tends not to recognise the value of keeping our energy in balance.
While we are working or learning, our thought processes can cause anxiety, stress, fear, fatigue, irritability, and restlessness. When our mental or emotional energy is congested and heavy, we do not feel good. Our thoughts become negative, our spirit drops, and we often undersell ourselves and fail to achieve.
On the contrary, when our energy is clean and light, we feel refreshed and happy. Practicing meditations, breathing exercises, or even scheduling nano naps would benefit employees. These therapeutic and holistic exercises would alleviate a lot of physical, mental and emotional discomfort and enable communication on the soul and divine levels bringing more energy, inspiration, and innovation to work or study.
Images courtesy of Christina Kim