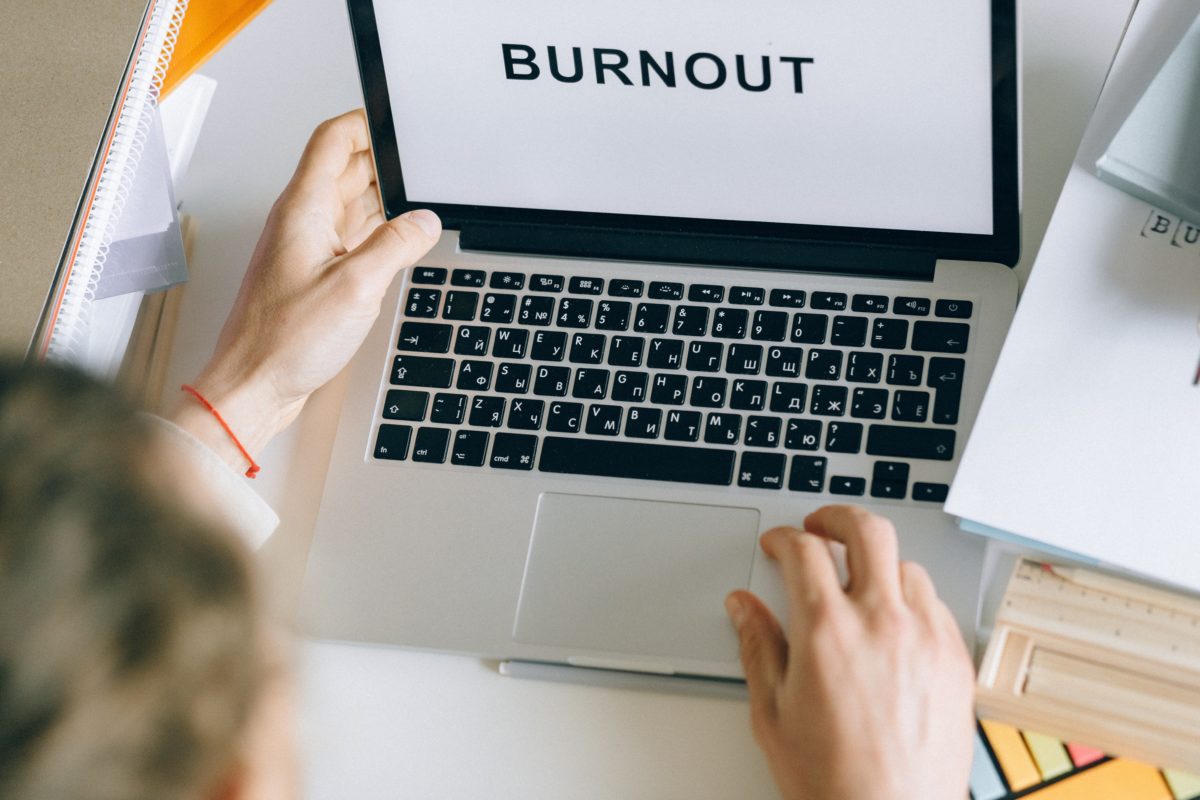 Why the World Health Organization is so concerned about burnout and what you need to know
As awareness about the impact of the workplace on mental health grows, conversations about the office environment are increasingly putting wellbeing at the centre.
One of the big mental health issues facing workplaces of all kinds is employee burnout – in May the World Health Organization declared it to be an occupational phenomenon.
What is burnout?
Though the WHO included burnout in the revision of the International Classification of Diseases, it also emphasised that it is not yet considered a medical condition.
Burnout is a 'syndrome' that results from not managing chronic workplace stress effectively. It gives three major aspects to burnout:
Feeling exhausted
Negative feelings or cynicism about your work
Reduced ability to do a good job
It's specifically a workplace concern, and is being addressed by workplace strategists, designers, managers and HR departments.
"Burnout is not only bad for an individual, but for organisations too. It could mean a reduction in productivity, an increase in absences, and talented people resigning.
"On a deeper level, burnout should raise alarm bells about the culture of your organisation," says Paul Friday, director of strategic relationships at HR and payroll provider MHR.
What causes burnout?
Technology frequently has a major role in burnout, with the ability to access work and emails on the go making it more difficult to create a separation between the office and home. This is usually combined with other factors, including an unmanageable workload and unreasonable time pressure, which are both among the top five causes of burnout in research conducted by US pollster Gallup.
While it is likely to be a question of HR and management policy that handles the question of workload, an office environment is itself part of the overarching culture. And, an understanding that the ability to work outside the confines of the 9-5 and away from the standard open-plan desk doesn't have to be a negative factor can be useful – in fact, flexibility can be a key means of preventing burnout.
In a blog for office design firm Morgan Lovell, Ed Howden emphasises the importance of balance and flexibility in preventing burnout. He makes the case for workplaces that don't foster presenteeism, instead "judging performance by output rather than presence", allowing staff to manage their own workloads and come and go without feeling pressure to be at their desk.
How can office spaces help to ease it?
Equally, the type of space provided can contribute to how effectively different people feel they can work. Many workplaces are moving towards a more flexible working culture designed to make staff more comfortable, providing a range of spaces for different working styles and for different needs, including physical and neurological.
Co-working spaces such as WeWork, The Office Group and others offer quieter and closed off areas for concentration and 'breakout' spaces for collaborative work and socialising.
These are techniques that are being brought into company workplaces, not only to cater for differing work styles but also to improve productivity – a recent study by Harvard researchers found that traditional open-plan offices resulted in lower levels of collaboration and productivity.
Read more: Managing burnout in the A&D industry
Paul Friday, of MHR, suggests that managers take time to have "regular one-to-one check-ins" with their team, not just in person, but also with flexible or remote workers via online tools.
This helps avoid feelings of isolation and helps foster trust – something also provided in social areas, such as a kitchen or designated lunch spot, where people can take a short break, get a change of environment, and have non-work-related conversations.
With more than half of professionals saying their work makes them feel worn out, according to research by coaching agency Talking Talent, and the fact that the cost of poor mental health to UK businesses is up by £10 billion in a decade, the issue of burnout is a significant one – those workplaces that act to tackle it are likely to gain a happier, more effective workforce.
Image by Pexels