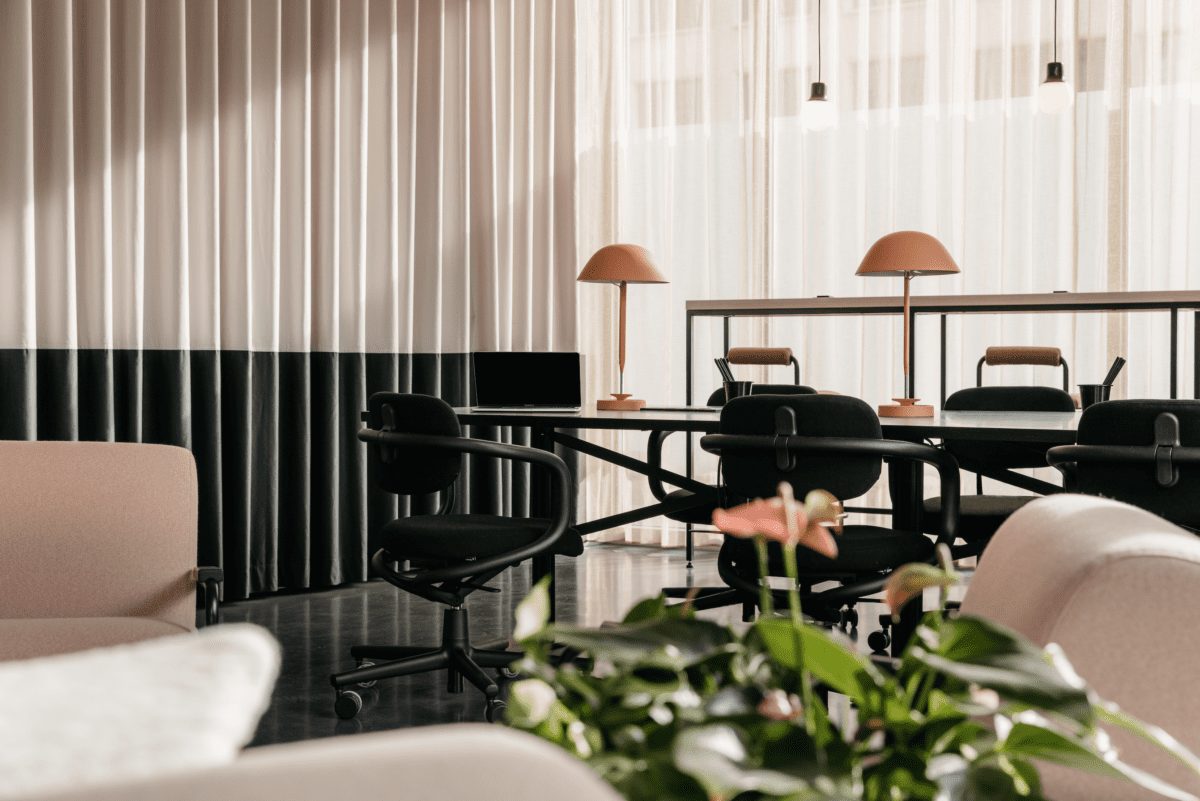 As the firm's first project outside of the UK for The Office Group, Oper 46 offers an inviting alternative to the standard office space available in the city's business district
Located in Frankfurt's bustling business district, Oper 46 is housed in a corporate building that offers city workers a beautifully crafted and inviting 6,700sq m flexible workspace designed by London-based architectural practice dMFK Architects.
With the large central atrium being previously under-utilised, dMFK Architects adapted this space into the heart of the building by designing a set of 'Spanish Steps'. These sit adjacent to the café and can be used for breakout seating, a relaxed meeting area or in the evening as a formal auditorium.
Meanwhile, the disjointed cellular plan was resolved by opening up the space and providing both physical and visual connections to the Alte Oper at the front of the building and Rothschild Park to the rear. From the reception and bright café, guests can now make use of the entire space, designed to enhance the experience of the building by connecting people with their surroundings.
"Our task was to soften, add warmth and to better align this building with its unique culturally rich location," says Ben Knight, Director at dMFK. "The once sterile atrium is now linked both physically and visually with the Alte Oper and the beautiful park beyond. Its nature and use now evolves throughout the day from informal meetings and community uses in the day to vibrant evening events. By facilitating flexibility through design, the space can be utilised in multiple ways, and is now buzzing with activity."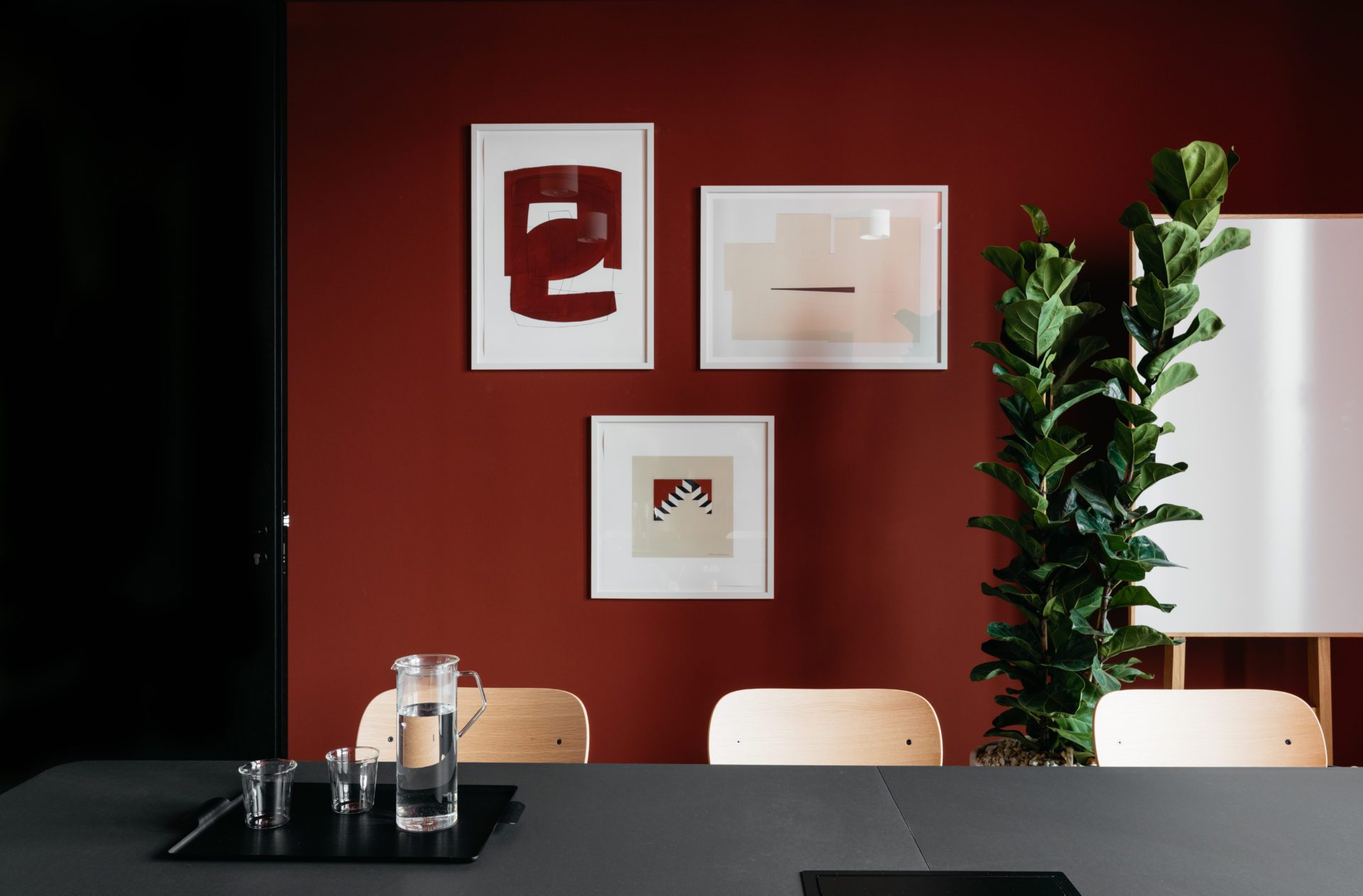 To create the serene working environment, dMFK Architects have incorporated high quality and crafted materials such as wood to complement the existing building's utilitarian aesthetic and deliver a warm and tactile workspace.
The vast, light filled atrium uses a palette of bright whites and deep greys alongside elegant ash joinery and planting. All meeting rooms have a strong identity and style with bold use of colour and warmth added through natural materials and tasteful artwork, featuring a palette of beautiful shades like deep reds and dark indigo blues.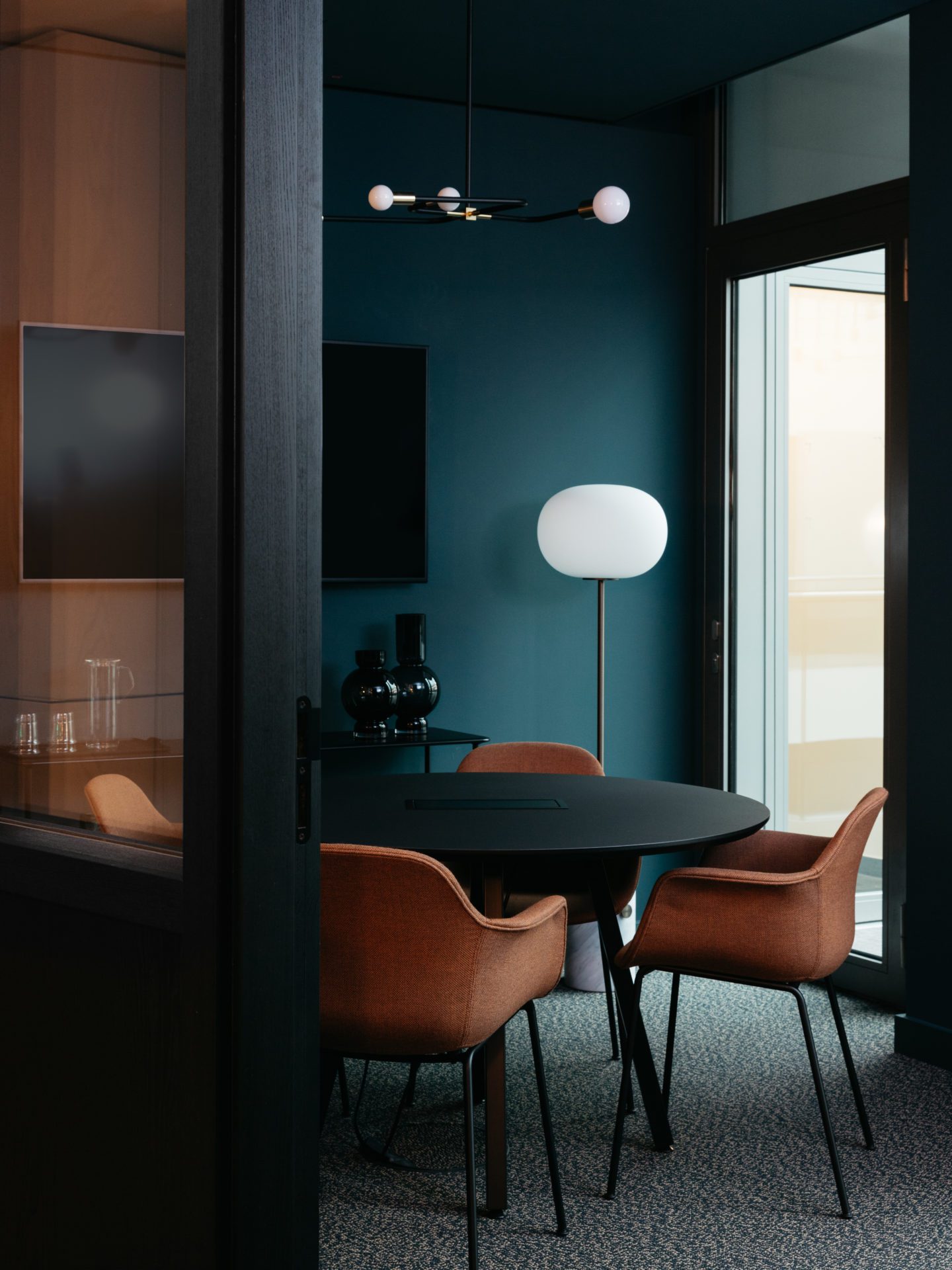 "Frankfurt is a sophisticated and dynamic city – it's buzzing with activity and has an entrepreneurial attitude", says Nasim Köerting, Head of Design at The Office Group. "Here in the beating heart of the metropolis, business meets culture.
"In order to capture a look and feel that would sit well within Frankfurt, we collaborated with dMFK Architects to design this new flexible work space, Oper46. They have been involved in numerous TOG buildings before and have proven that they are great at designing elegant, sophisticated yet energising office spaces."
Images by Toby Mitchell