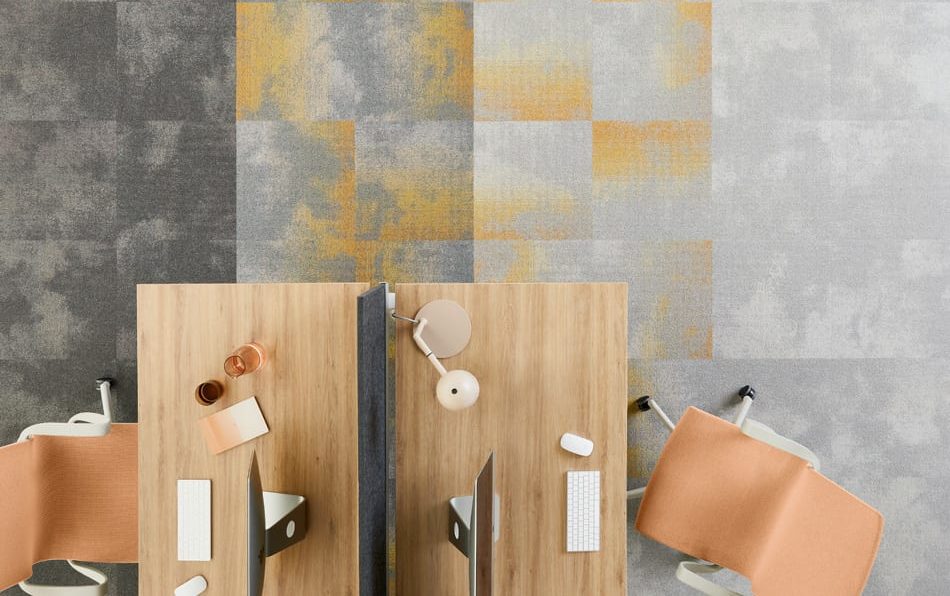 Tarkett's 100% recyclable DESSO Serene & Serene Colour carpet tiles allow you to design an office you will want to return to
Working remotely, although very necessary during the pandemic, has left many of us craving a return to normality and the professional and personal comforts that office life brings. Sharing a busy, febrile environment with like-minded colleagues is not only crucial to workplace creativity, being able to socially interact as part of a supportive team is vital to our mental health and wellbeing. Time away from the office, however, has given us an opportunity to reflect on the sort of workspace we want to inhabit when the Covid crisis subsides.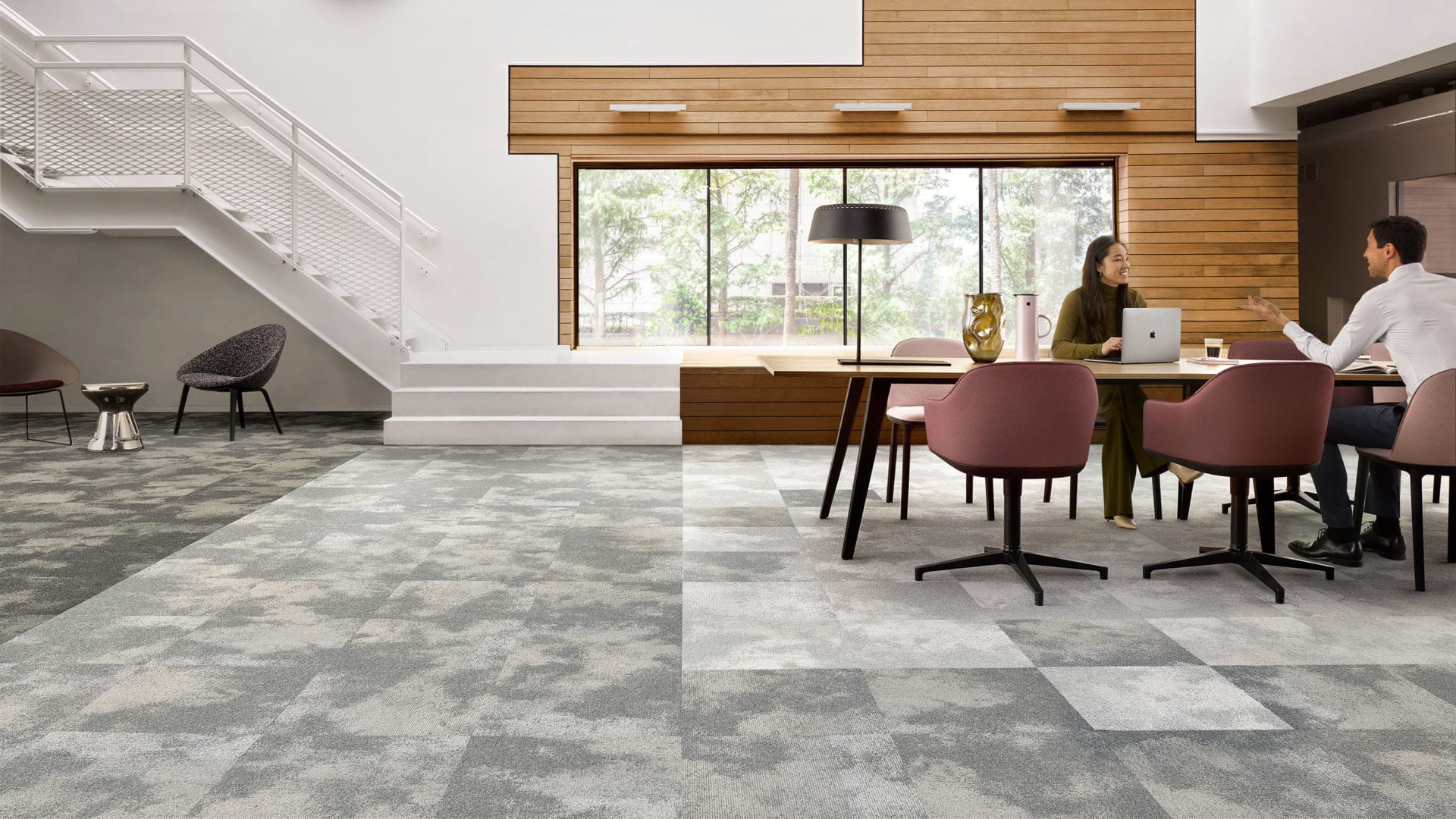 Surveys show the office environment should look and feel a lot differently to the pre-pandemic normal, with employees keen to return to a more open-plan workplace where colour and excitement are as integral as health and safety to interior design. To achieve this, a balance must be struck between practical and aesthetic considerations.
Flooring, for example, which is intrinsic to a hygienic, comfortable interior, should be easy to clean, as well as contribute to indoor air quality by emitting fewer emissions. Visually, flooring can make a statement; its texture, pattern and colour being used to create a desired mood depending on where it's installed within a building. Flexibility is therefore key when it comes to selecting flooring which satisfies these requirements, so look no further than Tarkett's new DESSO Serene and Serene Colour carpet tiles: the versatile and innovative collection that provides customers with total control of the design of their office floorspace.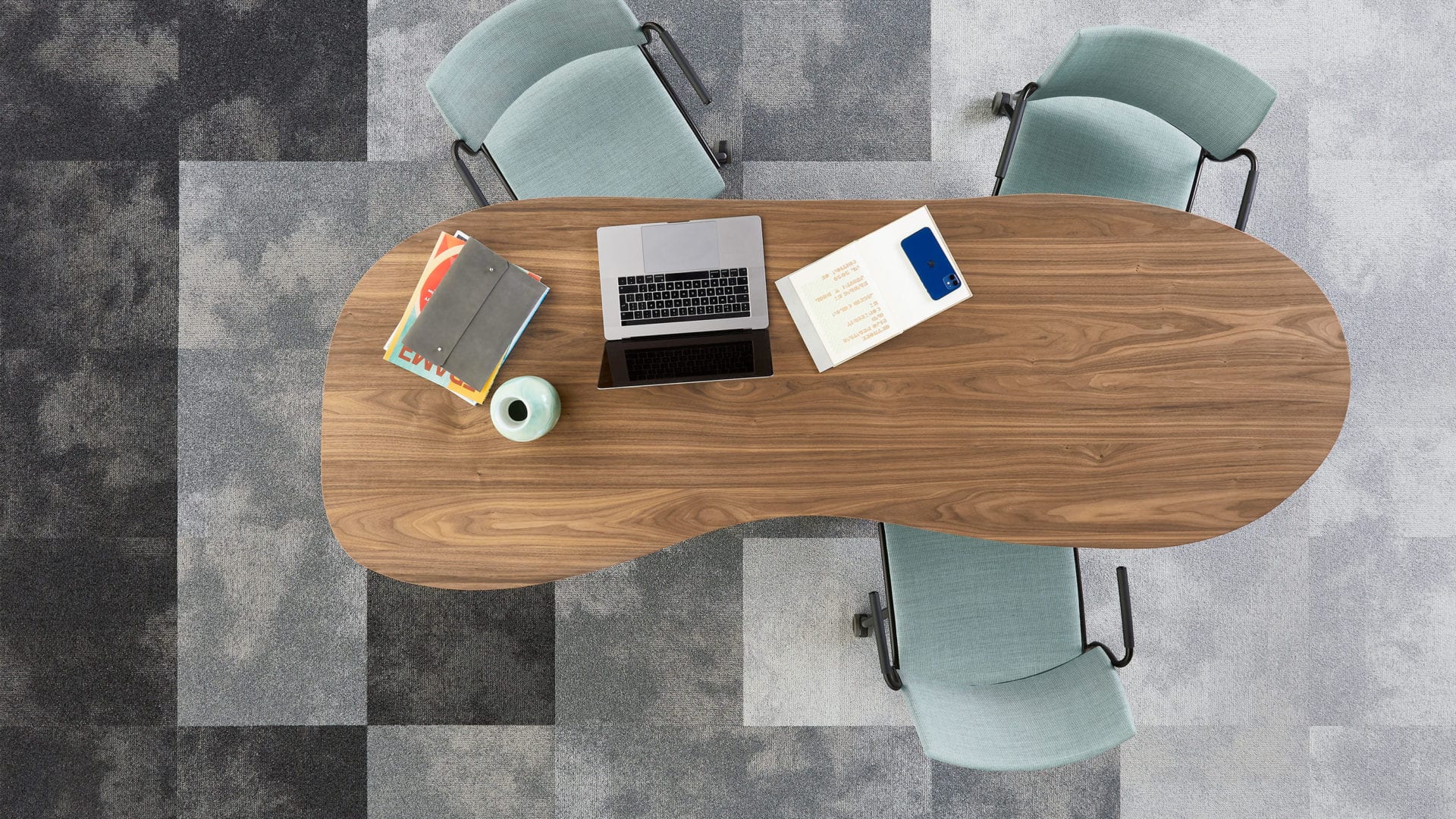 Colourful and recyclable
DESSO Serene and Serene Colour highlights Tarkett's effort to improve employees' interior workplace without impacting the exterior environment by continuing to introduce 100% recyclable carpet tiles to the market. Becky Pole, Design Manager at Tarkett, said: "Now is the time to continue envisioning the workplace we want to return to. One that uses the latest in design to encourage collaboration, liveliness and activity, just as much as quiet contemplation and clarity of mind. The DESSO Serene and DESSO Serene Colour collection offer the design flexibility to do just this."
Specifically designed to bring warmth and humility to indoor workplaces, the patterns of DESSO Serene and Serene Colour work in synergy to assure fluidity between separate interior spaces and more open areas. Its rich palette of nine neutral tones range from cool, calming shades to warm and friendly hues. Complementing the organic nature of DESSO Serene, Serene Colour's eight accent shades offer designers a more understated scheme made up of neutral tones.
DESSO Serene and Serene Colour are made with 100% regenerated ECONYL yarn and at the end of their lifecycle, are 100% recyclable in Tarkett's own carpet recycling centre – the first of its kind in Europe. The tiles also come with Tarkett's EcoBase backing as standard – comprising upcycled chalk sourced from local water providers – earning them a Cradle to Cradle Certified Silver level.
Designed to be combined with a range of prints, patterns and tones, as well as carpet and smooth surface options, DESSO Serene and Serene Colour was not only created to welcome people back to the office, its subtle, inspiring influence will ensure it is the first of many happy returns.
Find out more about Tarkett, here.
All images courtesy of Tarkett