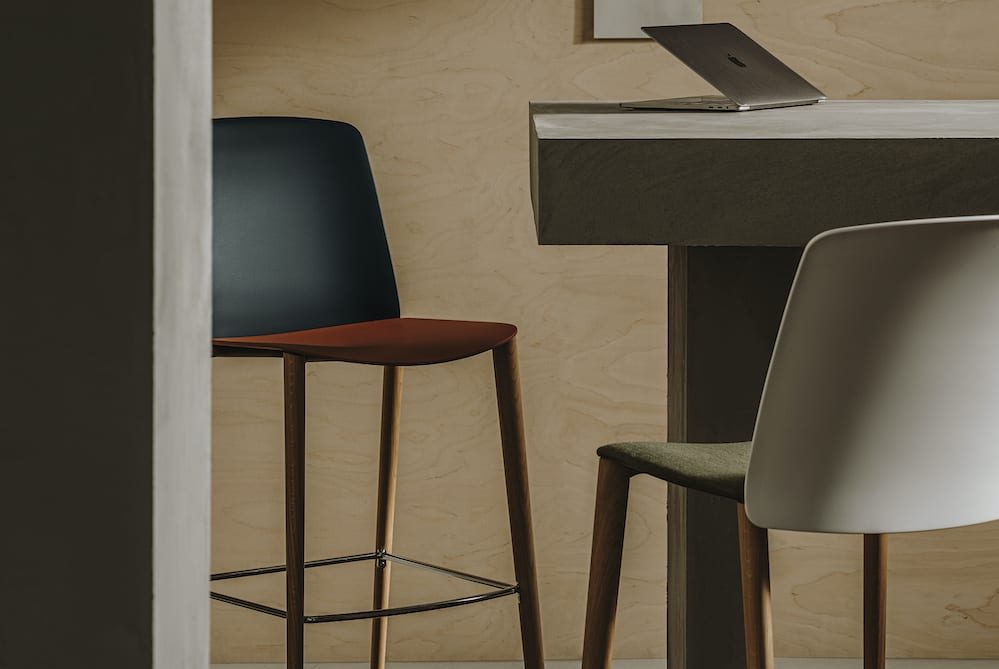 Arper's latest products Mixu and Kata highlight circular sustainability through their design
Mixu, designed in collaboration with Gensler, and Kata by Altherr Désile Park, are the latest collections by Arper. Each echoes the brand's values on colours, versatility and attention towards the environment.
Mixu – Designed by you
Quiet in form and near endless in possibilities, Mixu is a sustainable and versatile collection of chairs and stools that can be completely customised to suit the needs of any context, environment, or desire. This three-part system of seat, backrest, and base can be personalised with myriad colour and texture combinations to create a silhouette whose softly rounded geometric curves and minimal gesture create a perfect canvas for material expression. Playful or sophisticated, demure or vibrant, polished or plush, it's all in the selection—it's all in your mix.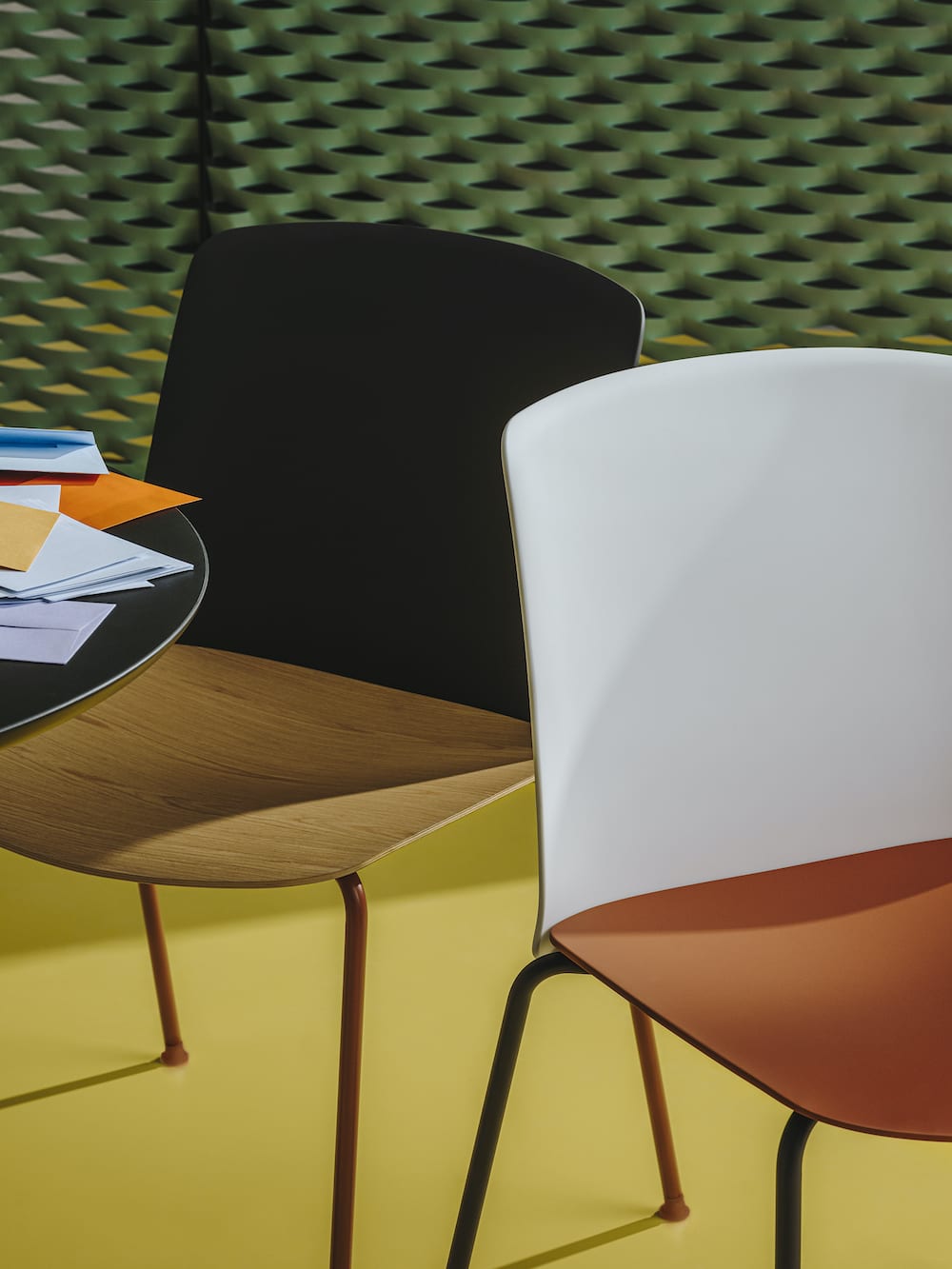 The Mixu system is available in a range of material components for almost limitless design expressions. Seat options are available in post-industrial recycled plastic, FSC certified wood, fabric, or leather finishes. Seats can be combined with backrest options in a plastic, fabric, or leather and four-leg bases in either metal or FSC certified wood. A stool option with the same size seat as the chair offers generous comfort for hospitality or contract use. The Mixu system was designed with sustainability in mind and can be shipped disassembled to reduce its volume and carbon footprint. Mixu can be completely disassembled for correct disposal, making this dynamic collection a materially conscious system throughout its life cycle.
The backrest and seat's upholsteries and the polyurethane foam padding are attached with no glue or stapling, allowing for an easy replacement and extending the life of the product. The steel metal base, made with up to 70-percent recycled steel, is finished with a powder-based coat – free of VOC* emissions – so to reduce environmental impact. Gliders are entirely made of recyclable plastic.
Kata – Artisan made soft tech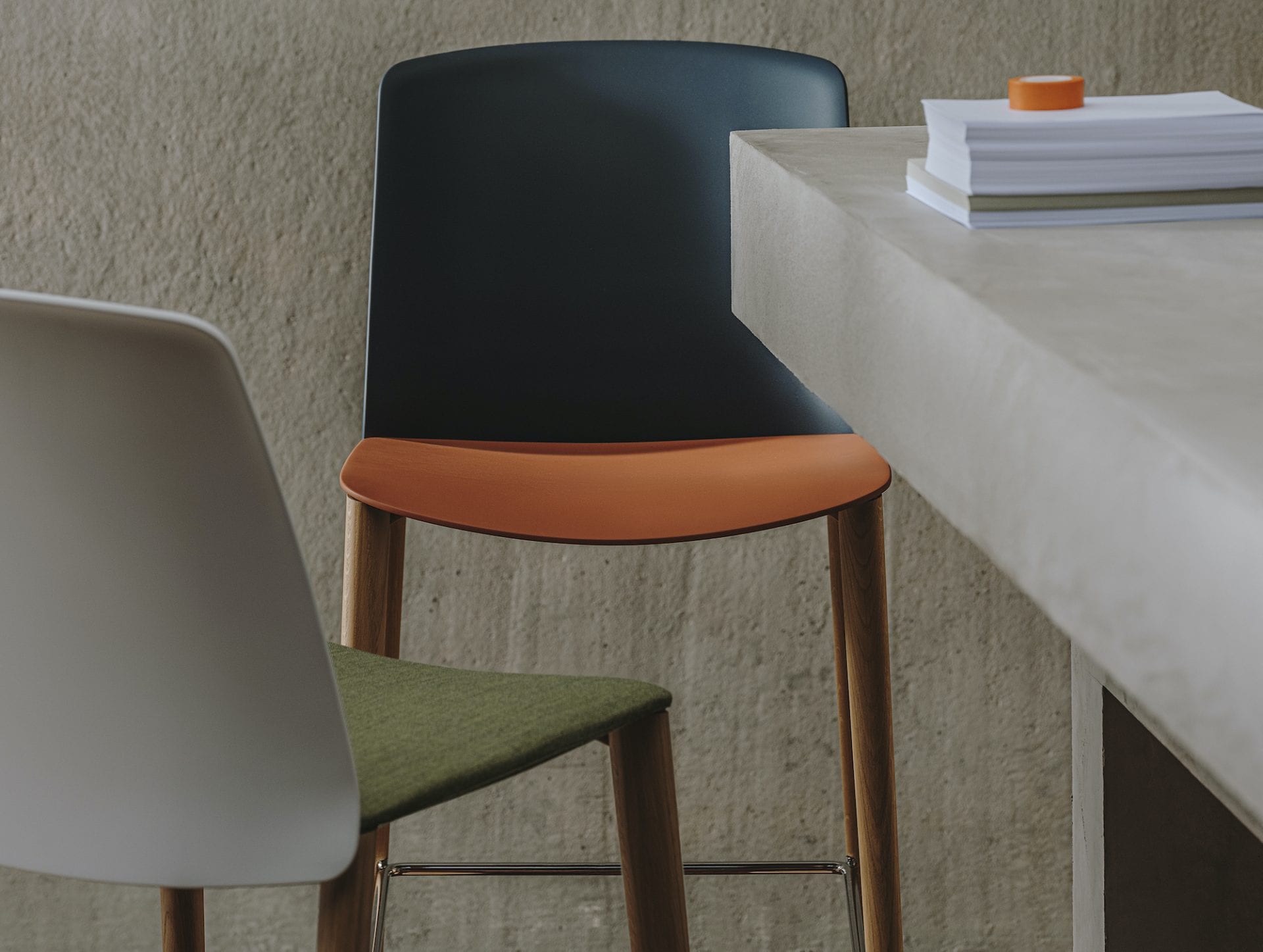 Lightweight in form and environmental footprint, Kata is designed with circular sustainability at its core. Arper's first solid wood lounge chair, Kata takes inspiration from artisan-made wood and woven straw chairs and reimagines the near universal typology using contemporary, sustainable solutions in an expression that's both graphic and warm. Kata finds form in juxtaposition—an evocative gesture in the movement between material presence and minimal silhouette, softness and strength, tradition and technology.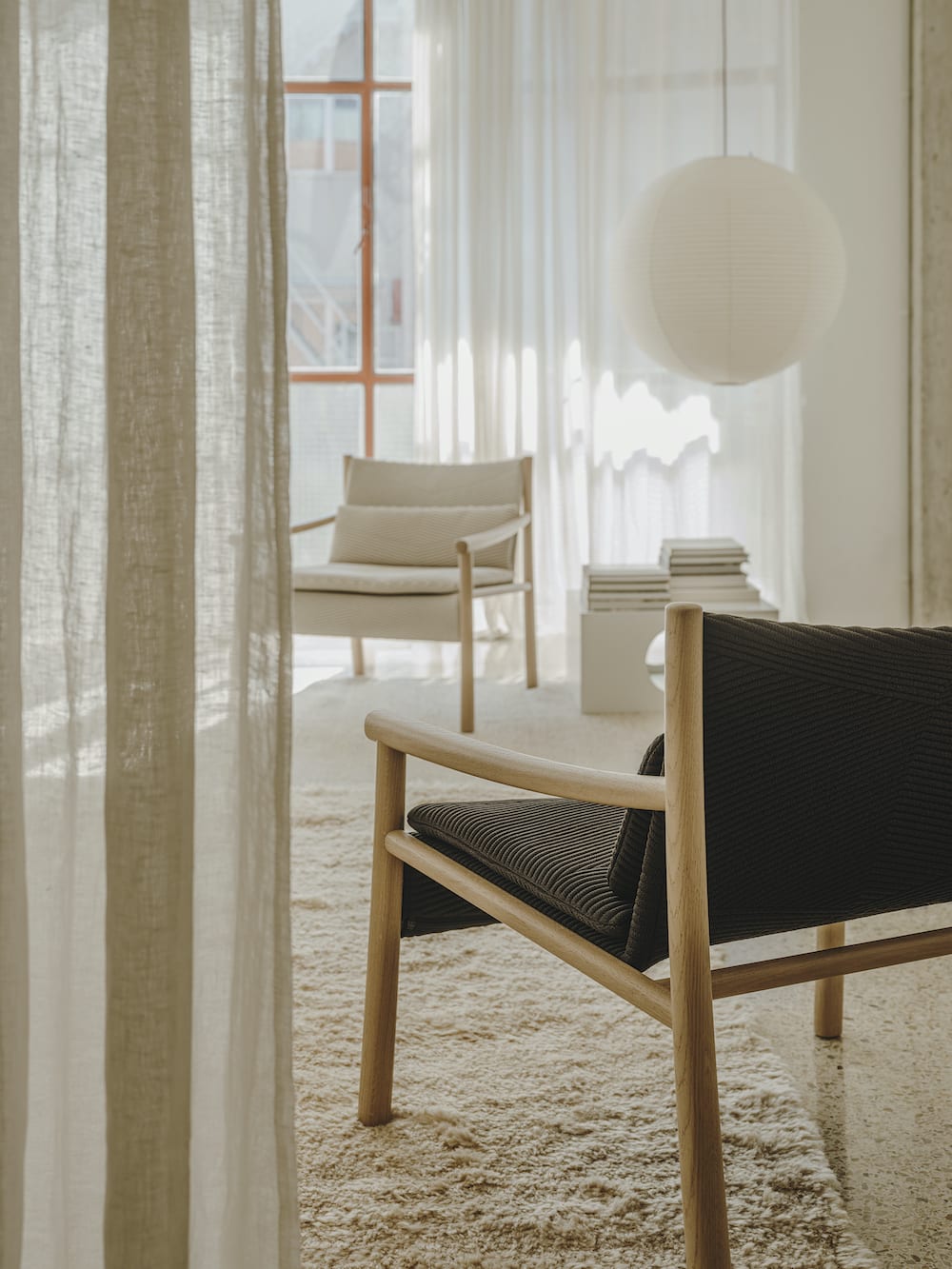 The Kata lounge chair is a union of traditional craftsmanship and soft technology. An oak and black locust FSC certified wooden frame supports a tailor-made 3D knit textile. The knit cover is created from recycled polyester made from post-consumer plastic that is converted into durable and lightweight fibres. The knit technology is formed to fit the frame, avoiding leftover material waste found in traditional manufacturing. The unified seat and back structure are available in a graphic-patterned 3D knit with internal micro-padding in natural tones of linen, wheat, or charcoal, or a lightweight 3D knit in parallel striped pattern in a choice of colours: water, wheat, or charcoal – also suitable for outdoor use. Additional loose seat and back cushions finishes can be customised in both Arper's complete fabric catalogue and in graphic-patterned 3D Knit.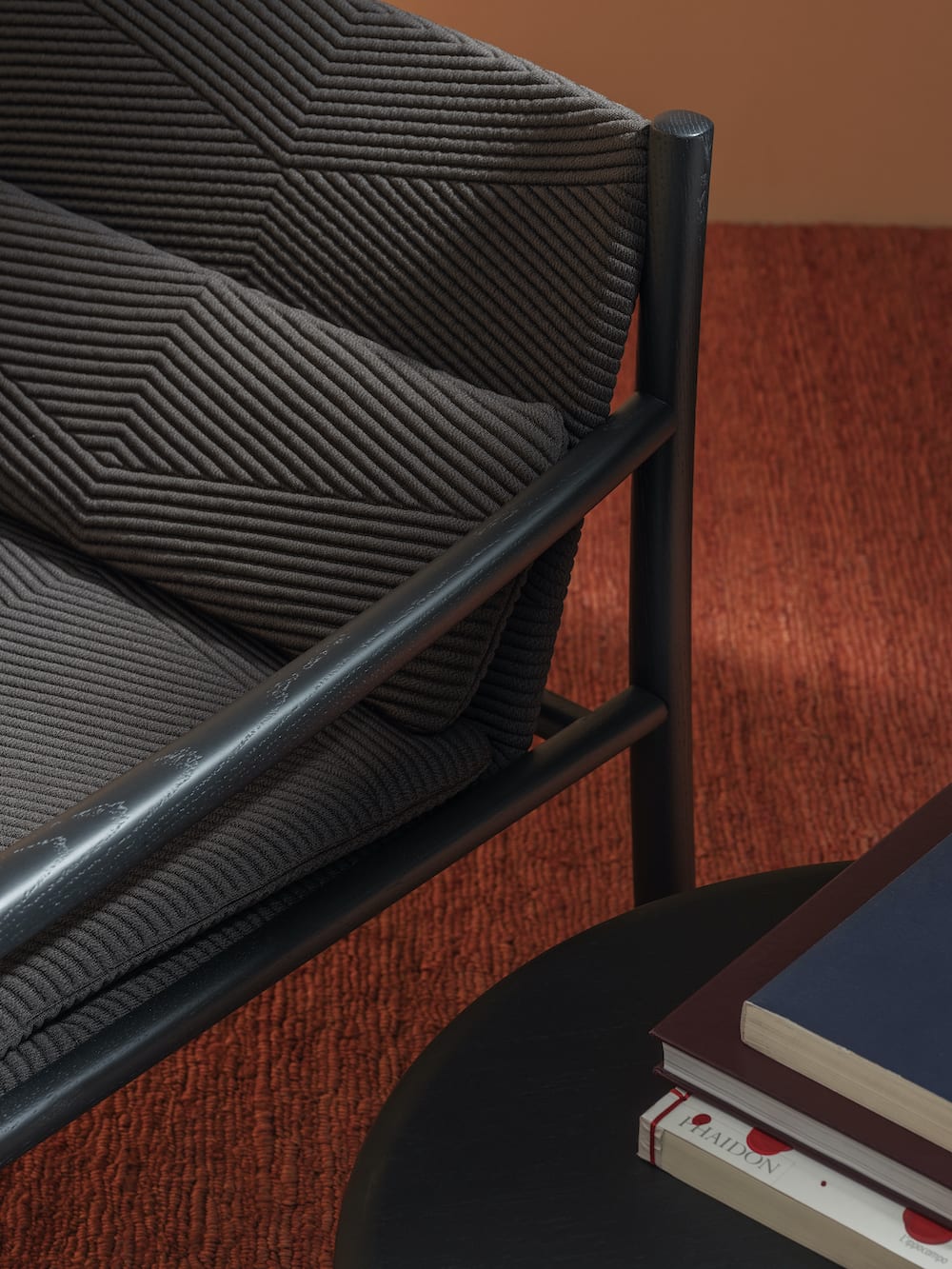 Sustainability in Kata was not an afterthought on process, but rather a core impetus for the design itself. Firstly, the recycled polyester used is made from post-consumer plastic. Roughly 1-kilo of waste – or about 48 half PET bottles – is used to produce 1-kilo of yarn. Not only does this mean that there is less plastic going into landfills, the process also uses much less energy than producing virgin polyester and supports the recycling system by providing yet another commercial application for recycled goods. Kata uses hardwood timber from certificated FSC production, meaning that it will last a very long time ensuring the longevity of the product. The varnish used on wood is water-based. Additionally, recyclable plastic and lightweight cardboard, made without glue, are used for shipping. Kata can be entirely disassembled and recycled.
Find out more about Arper here
All images courtesy of Arper