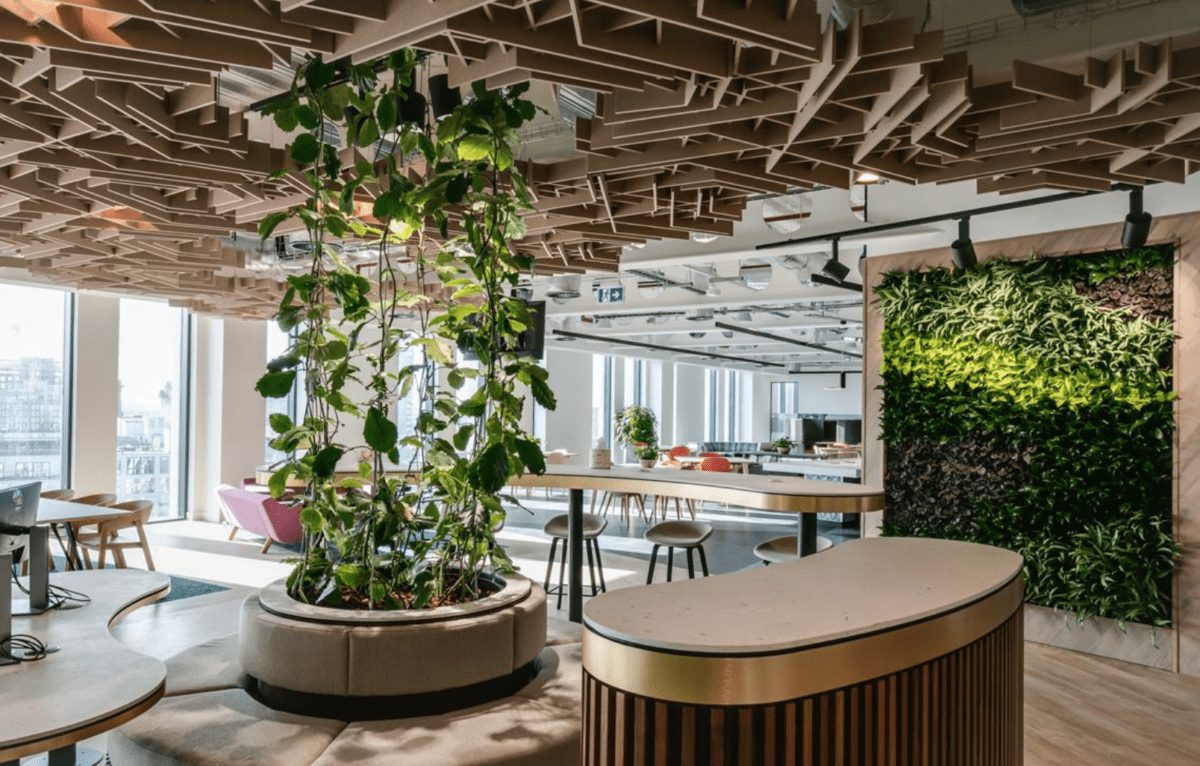 Managing Director at Tétris, Stephanie Bonduelle, shares how to support clients with a truly hybrid office strategy
The 'Great Resignation' and labour market shortages caused by Covid-19 have created a perfect storm for recruitment. According to ONS figures, UK job moves and resignations were the highest on record in just the three months to September 2021. Consequently, the global war for talent – already intense pre-pandemic – is more competitive than ever.
Navigating the hiring crunch, businesses face a strategic challenge of how to attract – and keep – employees. One major way to gain a competitive edge is through high-quality, people-first workplaces that are in tune with hybrid working.
The pandemic showed that traditional ways of working are outdated and restrictive, ushering in flexible working as the norm and transforming employee expectations. As over 70% of people say that they prefer hybrid working, companies that fail to listen and adapt risk losing out on talent. So how can you ensure that your workplace offers a strong incentive for people to stay?
Embracing a truly hybrid office strategy
Offering greater flexibility is vital but it means fundamentally reimagining the 'typical' office. It isn't just about commuting, sitting at our desks from 9-5 and bland meeting rooms. Thankfully, the days of presenteeism are out and work/life balance is in. People don't live to work, and therefore work – and workplaces – should complement their lifestyles. That is why employee-driven spaces will be the main design trend of 2022 and beyond for those who want to retain talent.
The hybrid workplace of the future is an immersive hub with a variety of appealing spaces that inspire creativity, wellness, connectivity and motivation. It should make staff working remotely feel equally included through seamless virtual communication, allowing teams to collaborate regardless of their location and transition seamlessly between in-person and remote working.
This requires investment in tools such as cloud-based platforms, company-wide chat or high-end video conferencing to drive interaction. Autodesk is a great example of harnessing innovation, with its Covent Garden workplace boasting a robotic arm, 3D printing workshops, and green screen room.
Employee-led design decisions
Hybrid workplaces need multi-functional and agile spaces that cater for everything from dynamic brainstorming, to uninterrupted concentration or relaxation. For instance, JLL's new Manchester office includes a personal wellbeing and multifaith room that can also be used for meditation, yoga practice, or anything else.
Employees are also increasingly favouring employers who contribute to positive social and environmental change. JLL donated unused furniture to three schools and consciously incorporated circular economy practices by making the kitchen and reception worktops from recycled yoghurt pots. Meanwhile, at its Shoreditch HQ, fintech firm Wise prioritised sustainability through upcycling and using forward-thinking materials, such as ROOM booths made from recycled bottles.
Read more: Are destination offices the new norm?
Wise also embedded multiple features to support wellbeing, most notably its 'Enchanted Forest', a unique internal biophilic installation where employees can enjoy lush greenery, picnic benches to work or socialise, and the opportunity to bring their dogs to work.
Companies have a tremendous opportunity to ask their employees what they need to feel and perform at their best. It's about tailoring workplaces to their needs rather than a one-size-fits-all model. That's the essence of a hybrid strategy – a truly thoughtful approach to design that creates a positive employee experience and holds the key to winning the war for talent.
Image courtesy of Tétris