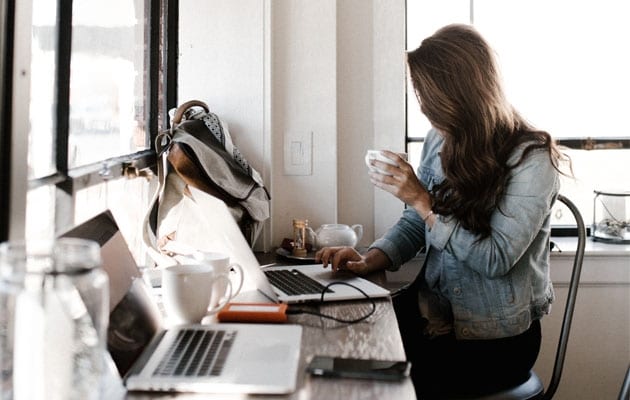 |||
Given that most of us spend the majority of our waking hours at work, it's no surprise that our workplace has a huge impact on our mental health.
According to mental health charity MIND, around one in six people experience a common mental health issue every week, and figures from the Office for National Statistics show that around 12% of all sick days taken in the UK can be attributable to mental health – though many people believe it could be higher due to the stigma still attached to being open about mental wellbeing.
The impact of the office environment on our health is multi-faceted, with the type and quantity of work we do affecting us, but also the people, culture and physical workplace itself impacting our health. A recent survey by office design firm Peldon Rose and the Stress Management Society showed that though the vast majority believe that the workplace has an impact on their wellbeing, more than half said their own office does not have a positive effect on their mental health.
When asked what contributed most to their levels of workplace stress, respondents' top answer was a heavy workload, followed by a lack of time to focus on wellbeing. The third most commonly cited reason for stress was 'poor, slow or out-of-date technology', frustrating for people across a variety of industries, from office workers to people in more manual jobs.
High-pressure industries such as architecture and design often result in work environments and styles of work that contribute to poor mental wellbeing. "A combination of long hours, tight deadlines and a tendency towards perfectionism can all contribute to poor mental wellbeing," said Ben Channon, the founder of the Architects' Mental Wellbeing Forum, a group focused on bringing attention to the issue of mental health in the industry.
Read more: What makes people happiest at work might surprise you
Increased understanding of how work affects mental wellbeing would benefit not only those working in the design industry, but also the people using the spaces they create. For those designing workplaces, Peldon Rose's survey offered some insights on what people believed would help combat stress, with 50% of people saying they would like exercise facilities on site, and a similar number (49%) saying a yoga and meditation room would be of benefit.
Modern offices have steadily been moving away from the open-plan driven designs of the mid-to-late 20th century, with flexible workspaces, activity-based working and psychology-based insights contributing to a reshaping of the workplace.
The design of coworking spaces has proved influential, with the flexibility of different desk heights and sofa-filled areas for more relaxed collaboration now a common feature of many serviced and private offices. Biophilia is a growing trend too, with the provision of natural materials and plants in an office believed to help wellbeing by bringing aspects of nature indoors.
The vast majority of people agree that their office has an impact on their mental wellbeing