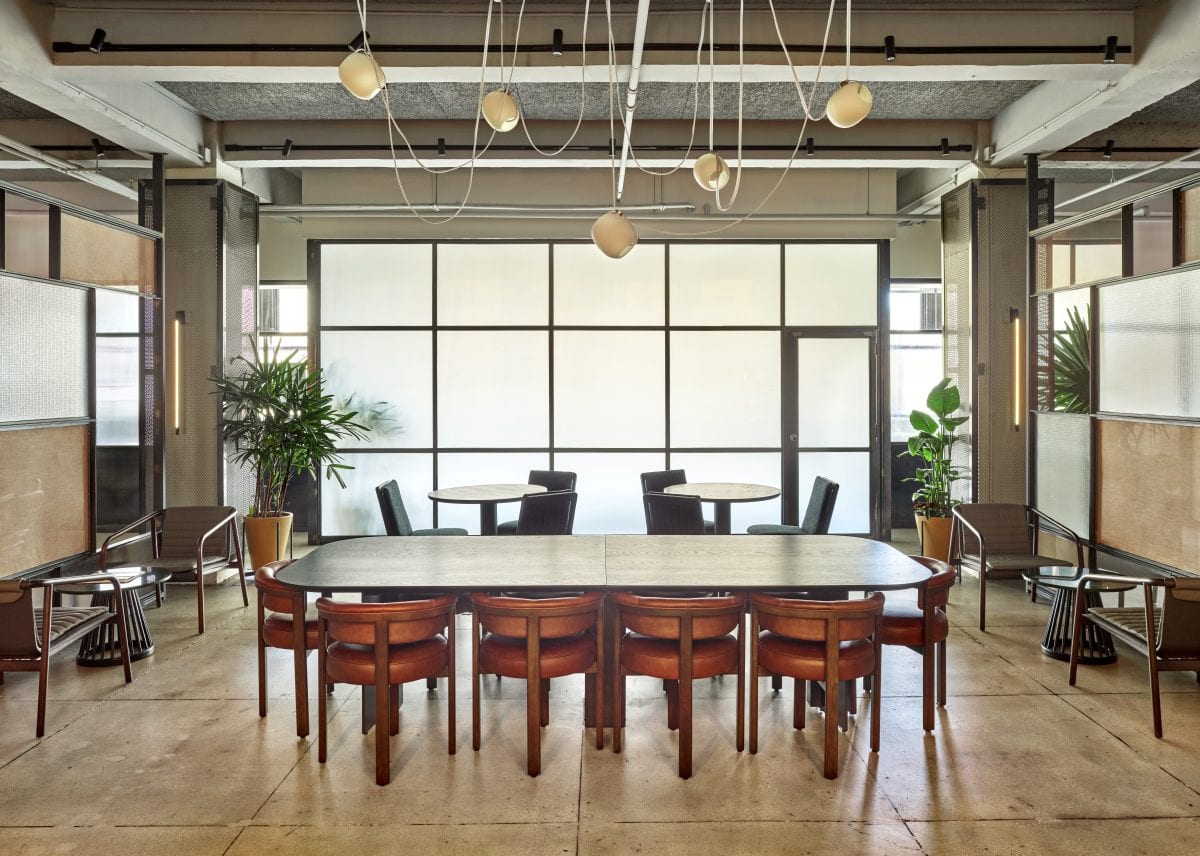 For Eleven, DesignAgency transformed the penthouse-level floor of the existing NeueHouse Madison Square location into an inspired workspace
As a cultural home for creators, innovators and industry thought-leaders, private workspace provider NeueHouse, or 'Home of the New', has quickly established itself as the pre-eminent place to work, create and collaborate for the creative communities of Los Angeles and New York.
The firm has now unveiled its latest outpost Eleven, and enlisted DesignAgency as creative partner and interior designers for the project. Transforming the penthouse-level floor of the existing NeueHouse Madison Square location into an inspired environment, Eleven blends top-level hospitality with an expansive, state-of-the art workplace to inspire creativity and innovation.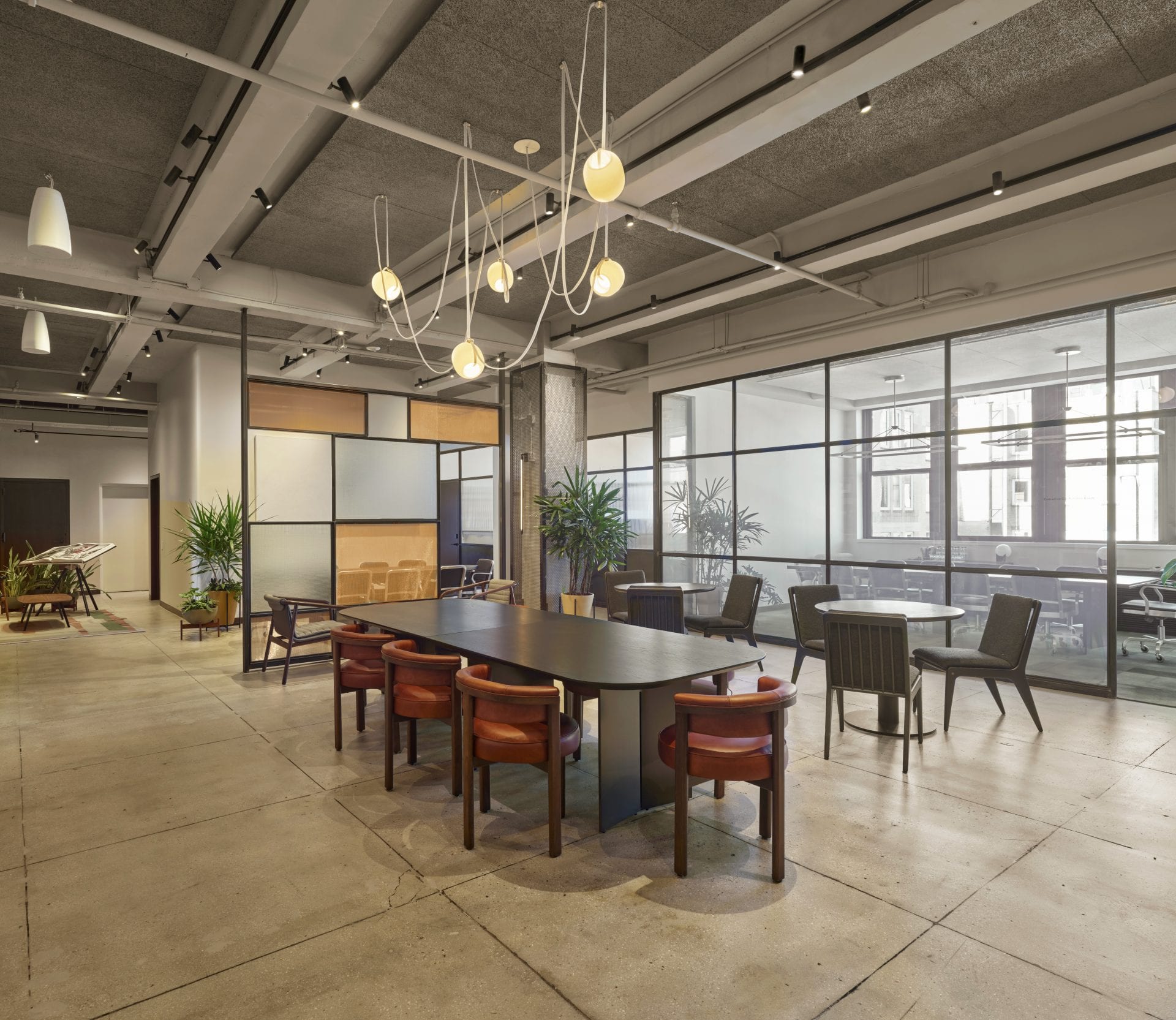 The industrial-inspired interior – complete with skyline views of Manhattan – builds off of the signature design style of NeueHouse, with elegant furnishings, which are paired with bespoke millwork and artisanal lighting fixtures, all promising to appeal to the workspace provider's design conscious crowd.
Entry through a generous hotel-style lobby and concierge leads to the centre of the space featuring a large communal open concept kitchen with a variety of seating options, dark walnut cabinetry and black metal detailing. There are also custom-made screens, in the form of a modernist grid of fluted glass, bronze mesh and wire glass mediate areas of openness and privacy to balance members' need for public and private, as well as mandatory social distancing measures.
Meanwhile, the main executive boardroom allows for a similar private or open experience with its smart glass wall which can fade from transparent to translucent. Seating arrangements are residential in scale to maximise comfort, and lighting addresses both task and ambiance. The workspace also features a changing display of original contemporary art, with Eleven offering a limited collection of custom-designed atelier desks and fully private studios.
These are accompanied by meeting rooms, phone pods, lounges, shower facilities, as well as a wellness and tranquility room. Throughout, a soothing palette of neutral colours, and natural, timeless materials like woods and leathers, allow NeueHouse members to escape the hustle and bustle of city life and retreat to somewhere quieter where inspiration and creativity thrive.
DesignAgency is an international studio that unites interior design, architectural concepts, strategic branding, and visual communication. With its lead studio in Toronto, Canada, and offices in Barcelona and Los Angeles, DesignAgency is known for reimagining the hospitality experience, and is one of the most distinguished and awarded design firms, sought after by clients in Canada, the US and around the world.
For more information visit neuehouse.com
All photographs by Nikolas Koenig