The architects used bold colour blocking at Aktion Mensch's bright Bonn headquarters to create a statement look
Germany's largest private charity in the social sector, Aktion Mensch, has recently enlisted Stuttgart-based design studio Ippolito Fleitz Group to design its new Bonn headquarters.
With their mission 'WE wins the day', the charity has been dedicated to ensuring the coexistence of people with and without disabilities in all walks of life since its inception in 1964. Inclusion is key for this non-profit association, which has been financed through a social lottery for over 50 years.
To illustrate the company's core values, Ippolito Fleitz Group has translated the charity's mission into a vibrant interior design which demonstrates how agile office design can foster creativity and workplace relationships.
The answer was to translate this WE into a design concept that takes diversity as its guiding principle. With an aim to create a dynamic office space across 3900 sq m, the designers have created a unique space that allows all employees to feel a sense of belonging and home.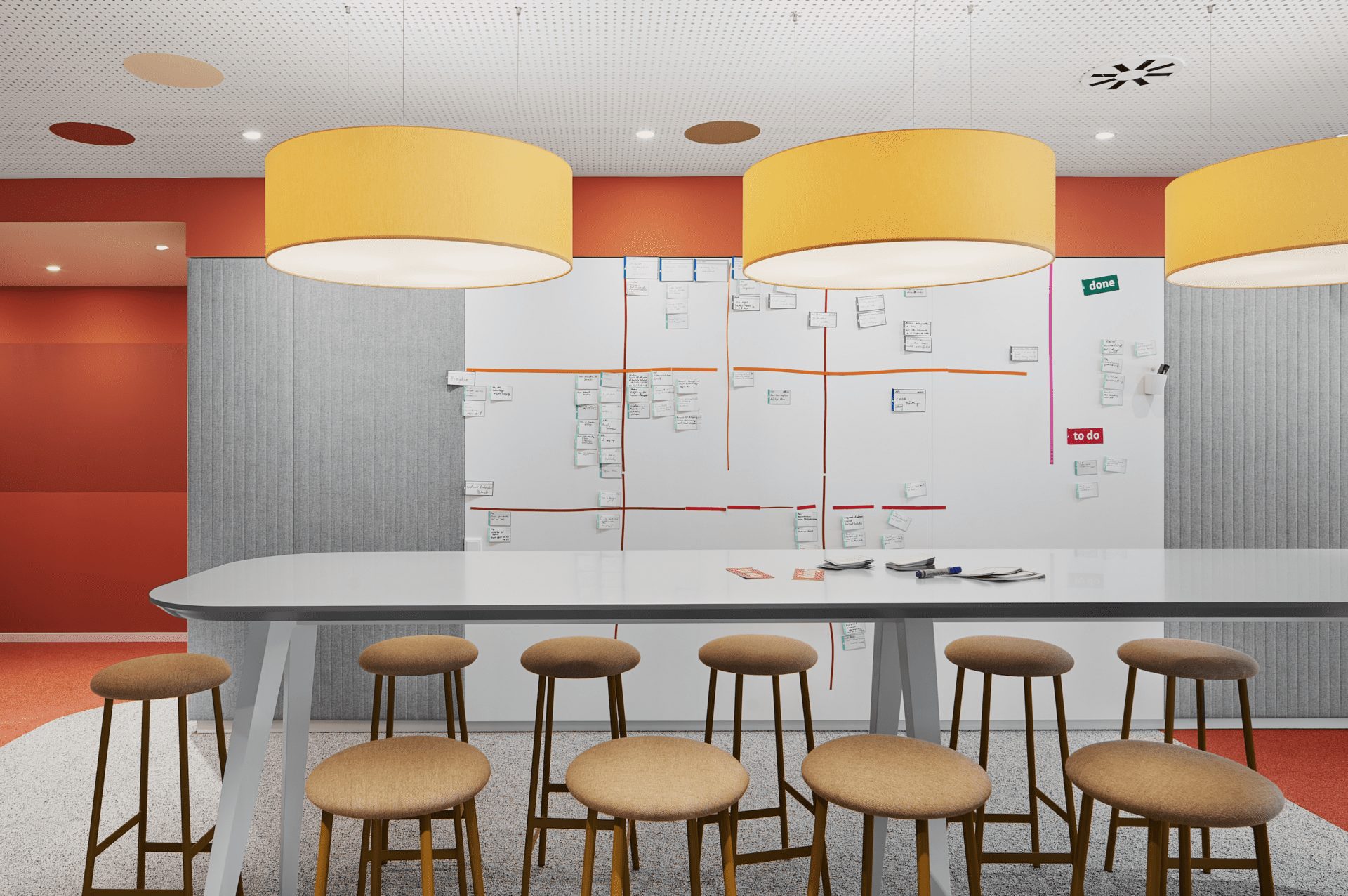 Preserving the original structure of the building which dates back to 2003, Ippolito Fleitz Group took the existing building into account throughout the design process, and as such, simply reorganised the total floor area into eight different zones.
Work life happens around a type of village square that forms the centrepiece of each area with its own theme from which the colour scheme for the square and the adjacent department is derived. Each colour concept is completed by an individualised ceiling.
To provide wayfinding and improve orientation, colour and identification signs enhance the environment and user experience by strengthening a sense of belonging for employees. At Aktion Mensch, cultural identity is created through real-life diversity.
This is further illustrated in the bold use of colour throughout. Multifunctional furniture, soft materials and round shapes add comfort and provide an opportunity for conversation. Each piece is unique, just like the personalities who work at Aktion Mensch.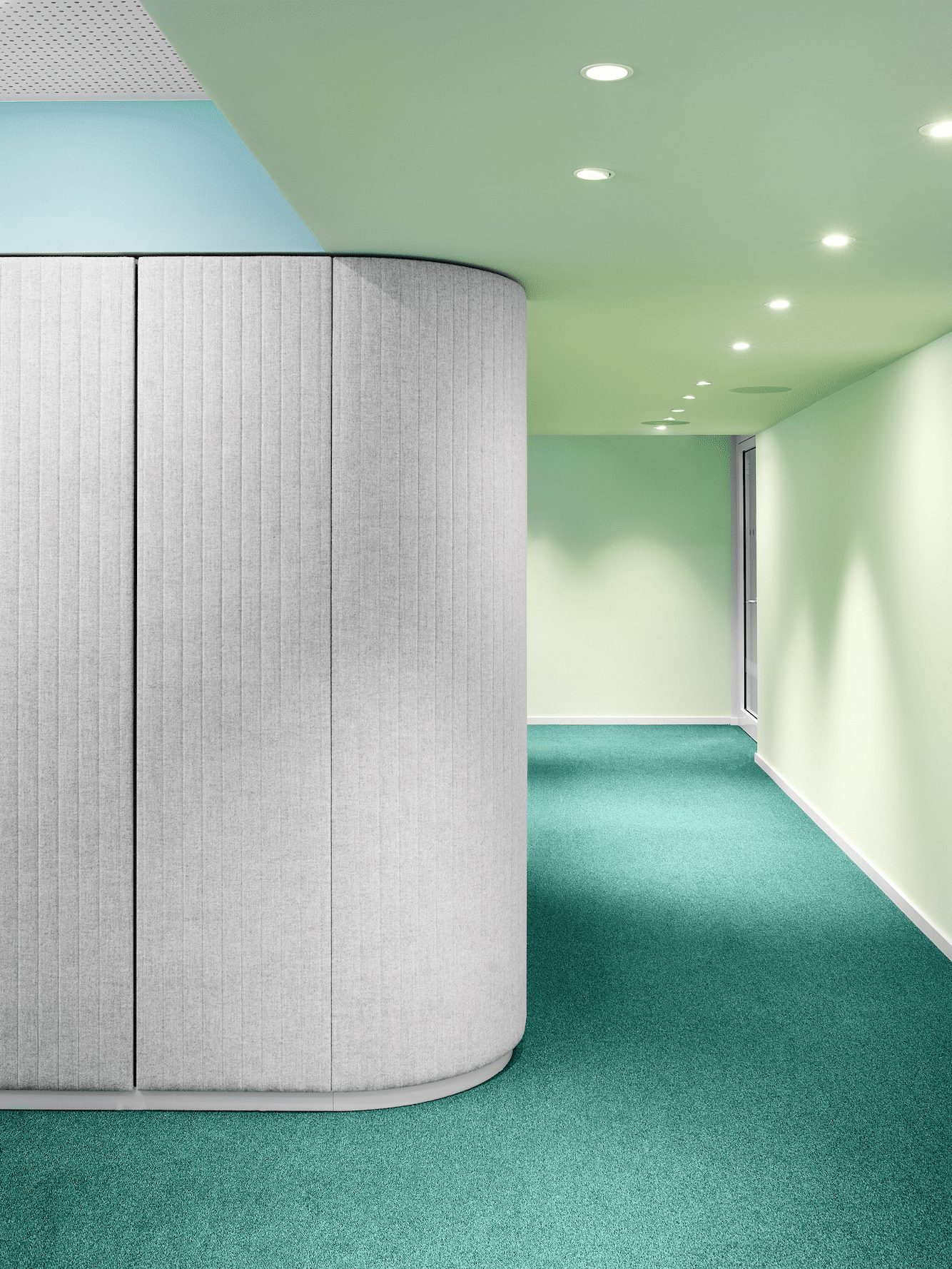 Besides wayfinding, the office's communication hubs can be regrouped according to needs and preferences as each workstation boasts mobile design elements that can be adapted to each individual. Flexibility is key to ensure needs-based accessibility, for instance, with height-adjustable tables for wheelchair-accessible working and wheelchair-accessible kitchenettes.
The modular spatial system works with revolving panels for flexible use and individual adaptability. It allows specific needs to be met at all times. This also applies to the bold acoustic panels, curtain filters and planted islands, which provide additional privacy, while mirrors are employed to enlarge the space.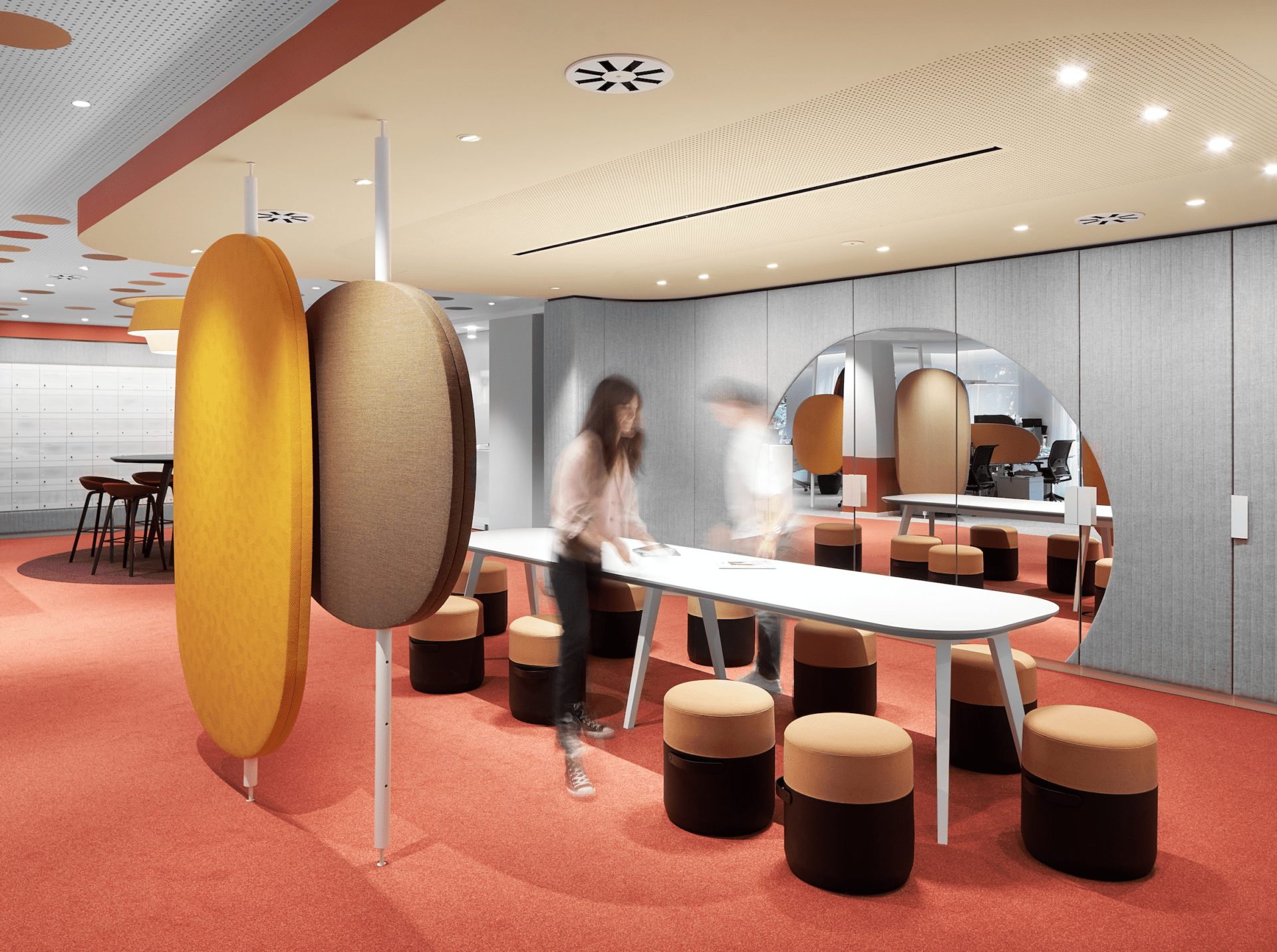 Privacy is created by means of freestanding sideboards that offer lockable storage space, and the lighting concept highlights the room panels as well as the upholstered walls as homogeneous elements which structure the open-plan office, giving it its unmistakable character.
"Inclusive design is about more than just barrier-free accessibility. A user-friendly environment ensures that all employees can rise to their full potential", shares Ippolito Fleitz Group. "Co-design inspires and increases the emotional value of a workplace. Especially if it also encourages an employee's own independence. Just as the employer intended here. This is how appreciation works in a better society. Economic efficiency goes hand in hand with social sustainability."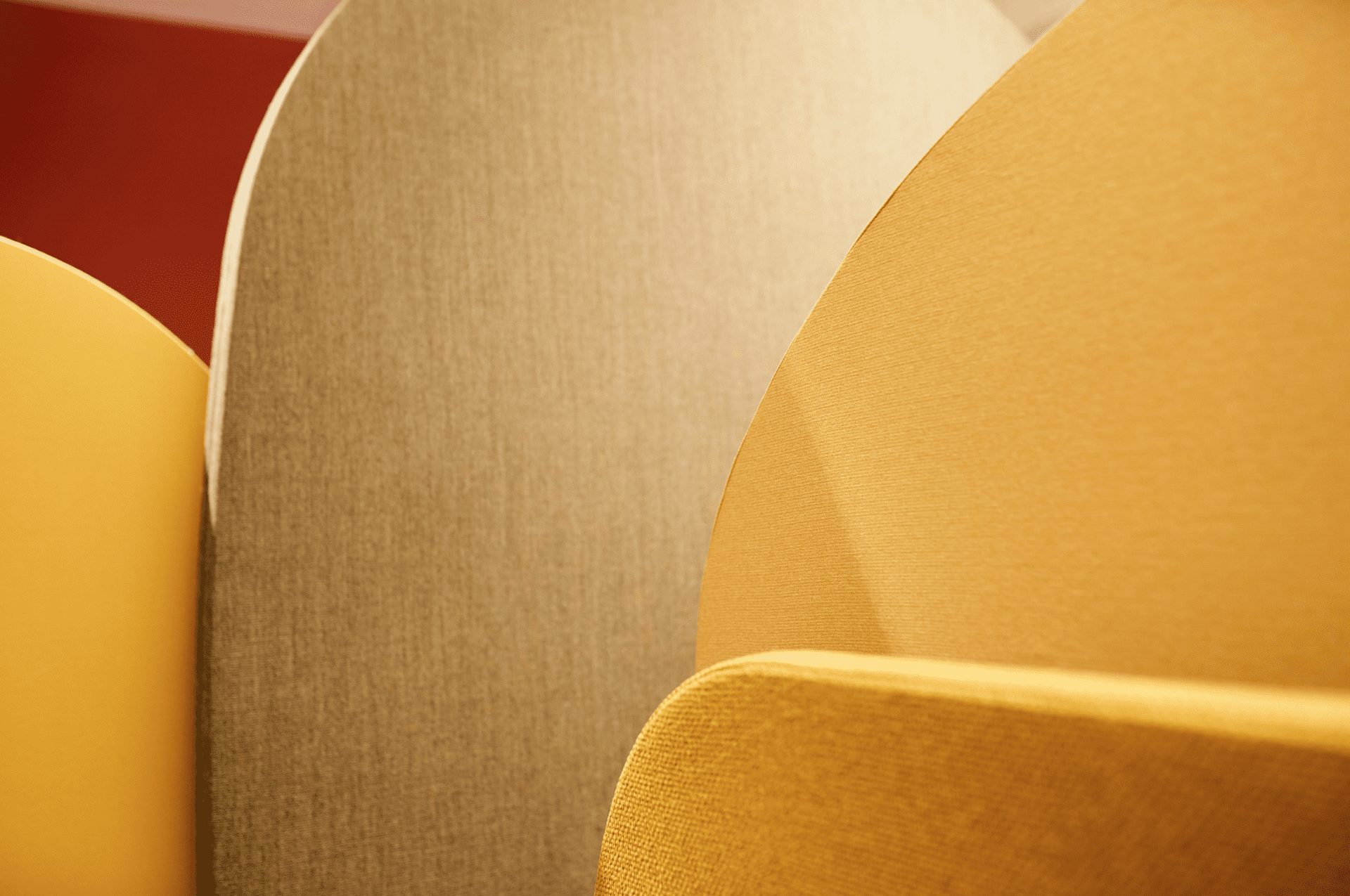 It is clear that 'WE' has been a source of inspiration for Ippolito Fleitz Group. Translating Aktion Mensch's brand and values into an atmospheric spatial design that creates a strong identity, this multi-coloured HQ inspires collaboration and a sense of belonging among employees.
Committed to encouraging and supporting creativity, this collaboration between Ippolito Fleitz Group and Aktion Mensch highlights why a humane environment without borders creates value for one and all.
Images by Philip Kottlorz