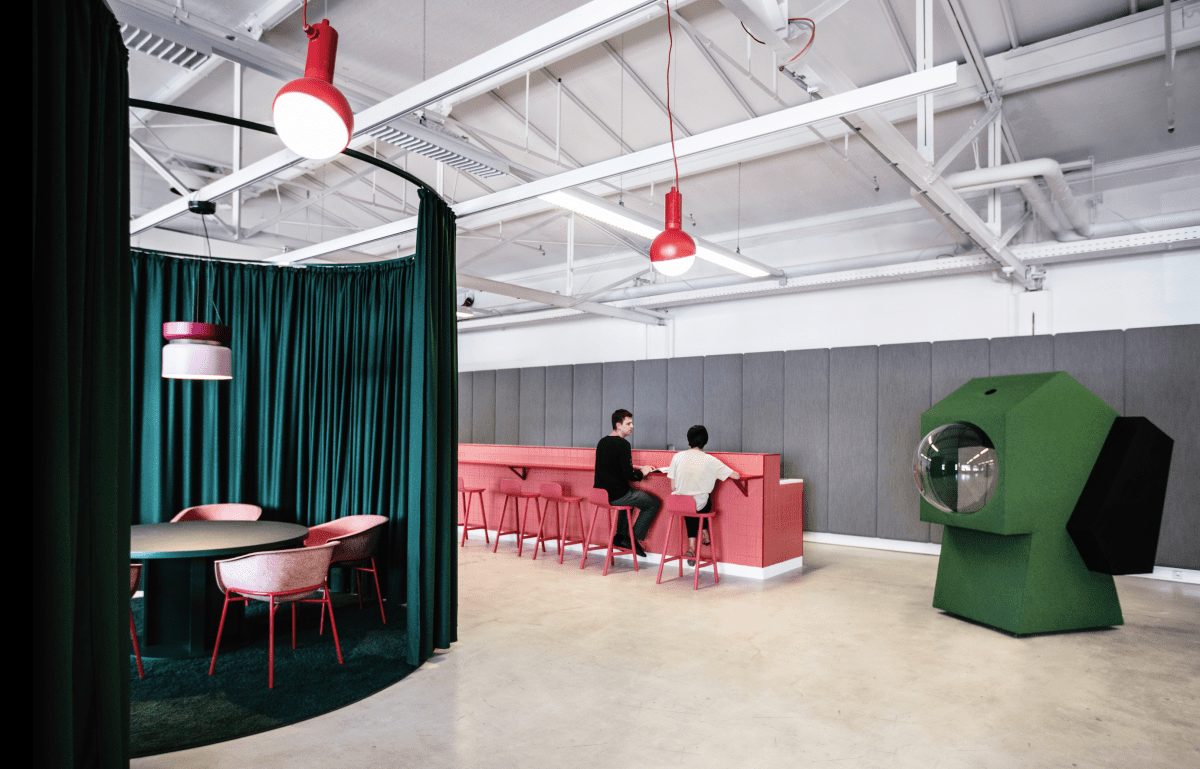 This flexible workplace in Berlin has been designed to engage and inspire creativity
In the new neighbourhood of Europacity in Berlin, the stark white interior of a large warehouse has recently been transformed by Studio Aisslinger into a colourful headquarters for LOQI, a brand known for its art-adorned bags and zip pouches.
Like the brand's products, which inject an element of fun into entirely pragmatic objects, this new workplace is all about challenging the status quo. The result is a space that feels more like a playground than a workplace—an intentional move to inspire creativity in the teams that work here and drive new ideas.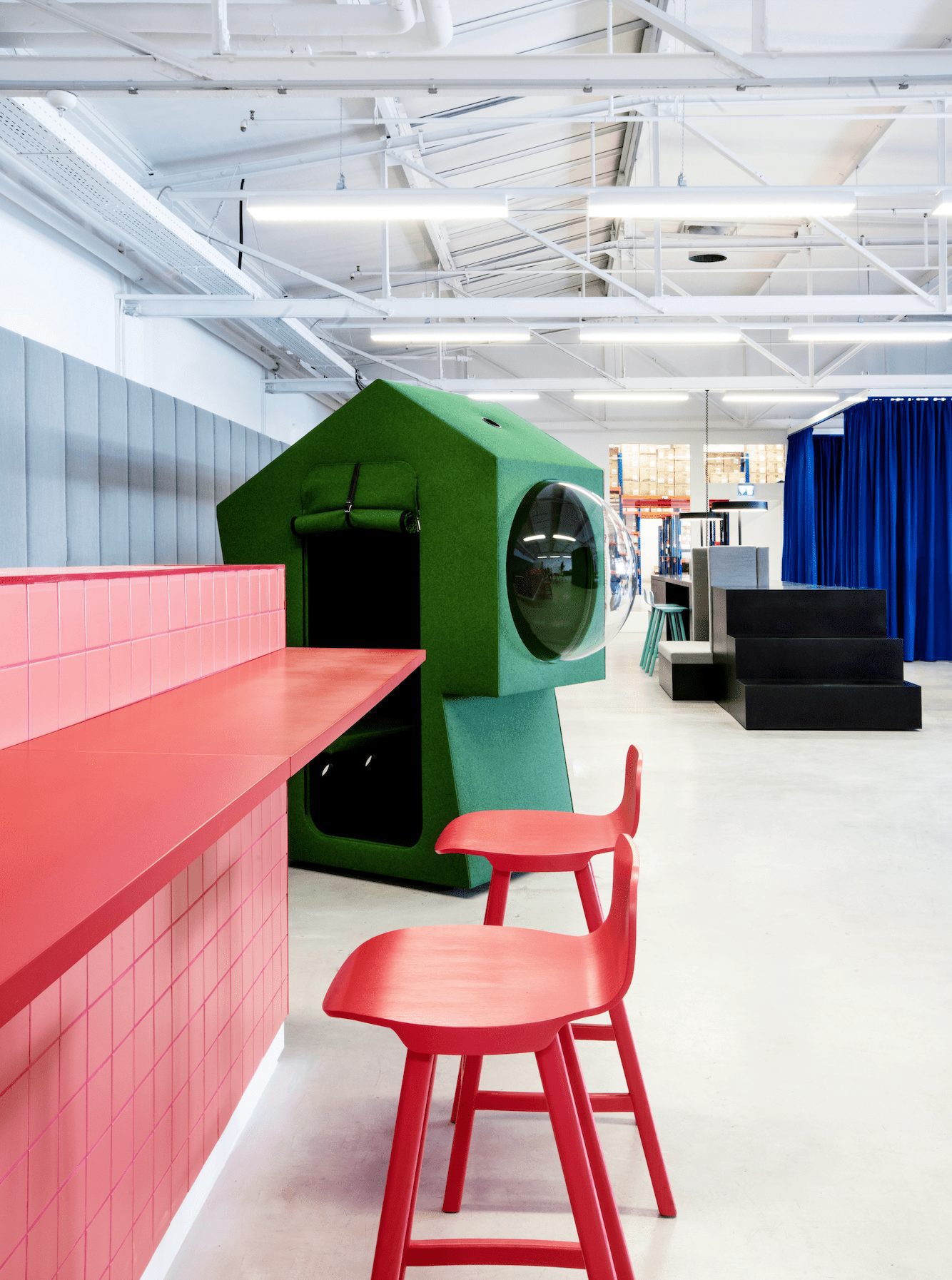 From the outset, the team—led by Tina Bunyaprasit and Werner Aisslinger—wanted to create an "airy activity office". They describe their approach as treating the workplace as a "living, breathing organism" that can adapt to accommodate the team by allowing for flexibility, autonomy, and the ability to choose when and how to work.
The flexible, open space houses co-working areas, break-off units, workstations, and private pods—and it can be adapted as needed by the LOQI team using a variety of curtains and screens. There are bright blue and green work capsules with bulging, cartoon-like convex windows, jewel-toned curtains that can be used to define casual meeting rooms, a fluorescent pink bar with matching stools, and all manner of characterful lights.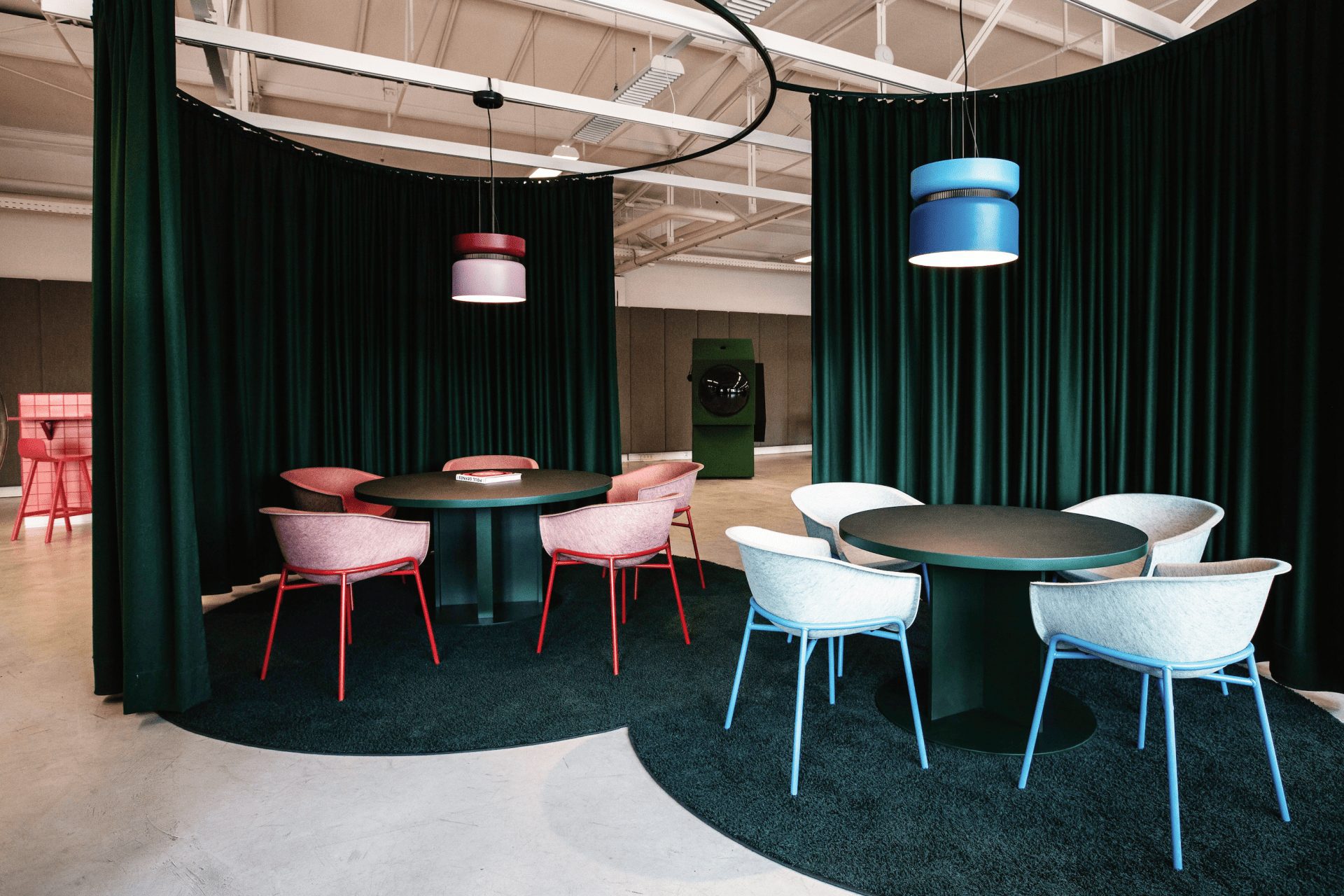 The workplace is both an expression of Studio Aisslinger's vision and a manifestation of the brand values of LOQI—a collaborative process that is nothing new for the brand.
In the past, the LOQI team has worked with the likes of Icelandic artist Kristjana S Williams, French illustrator Céleste Wallaert, and Danish art and design studio Hvass&Hannibal on unique editions of their colourful bags and pouches.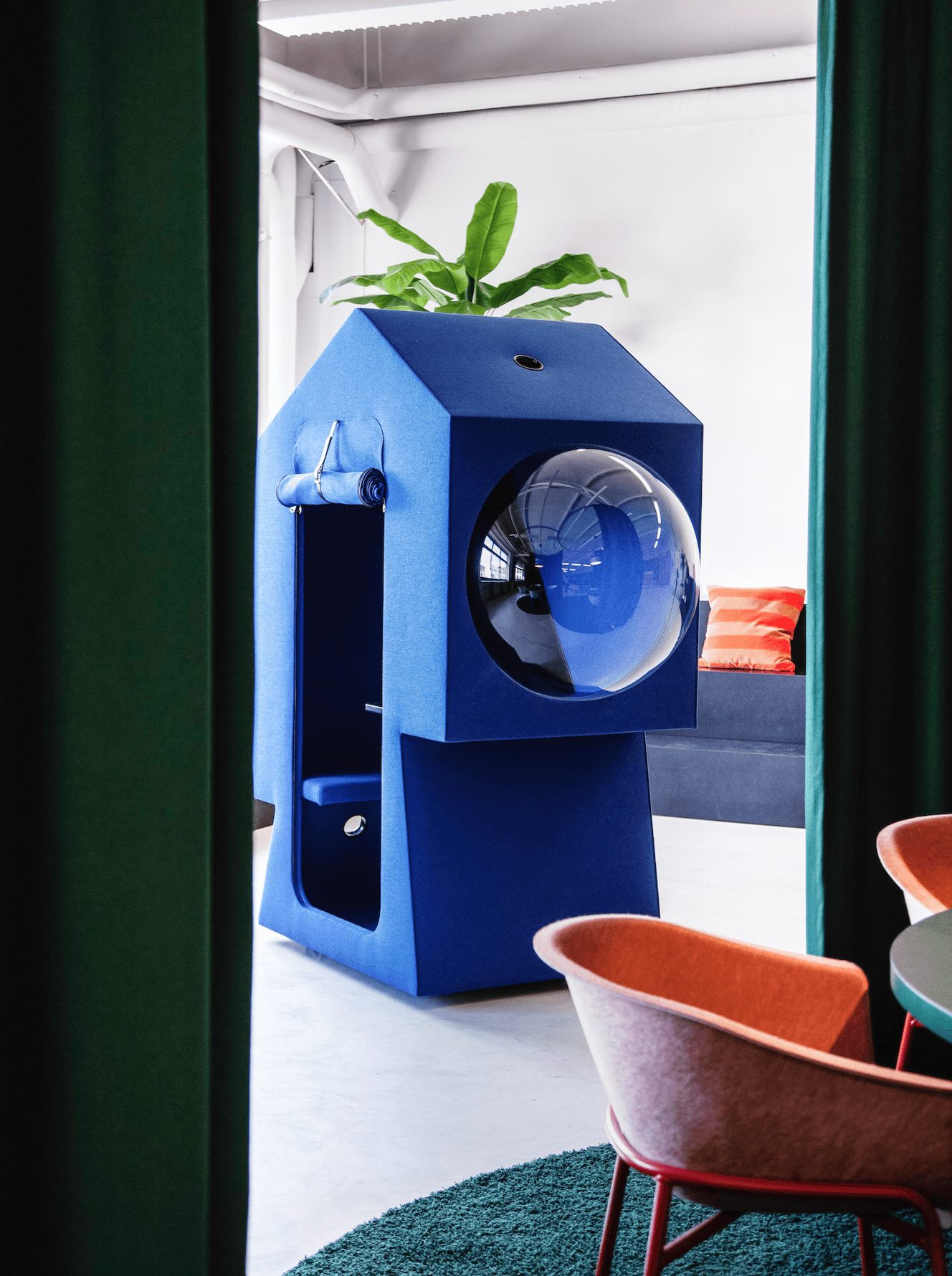 "The cultural world is an endless source of possibilities and collaborations for us as a brand," says LOQI founder Belinda Klaes. "It sparks our imagination and curiosity. We want to inspire the LOQI community to spread the word for art and foster culture in their lives."
All images courtesy of Studio Aisslinger and LOQI