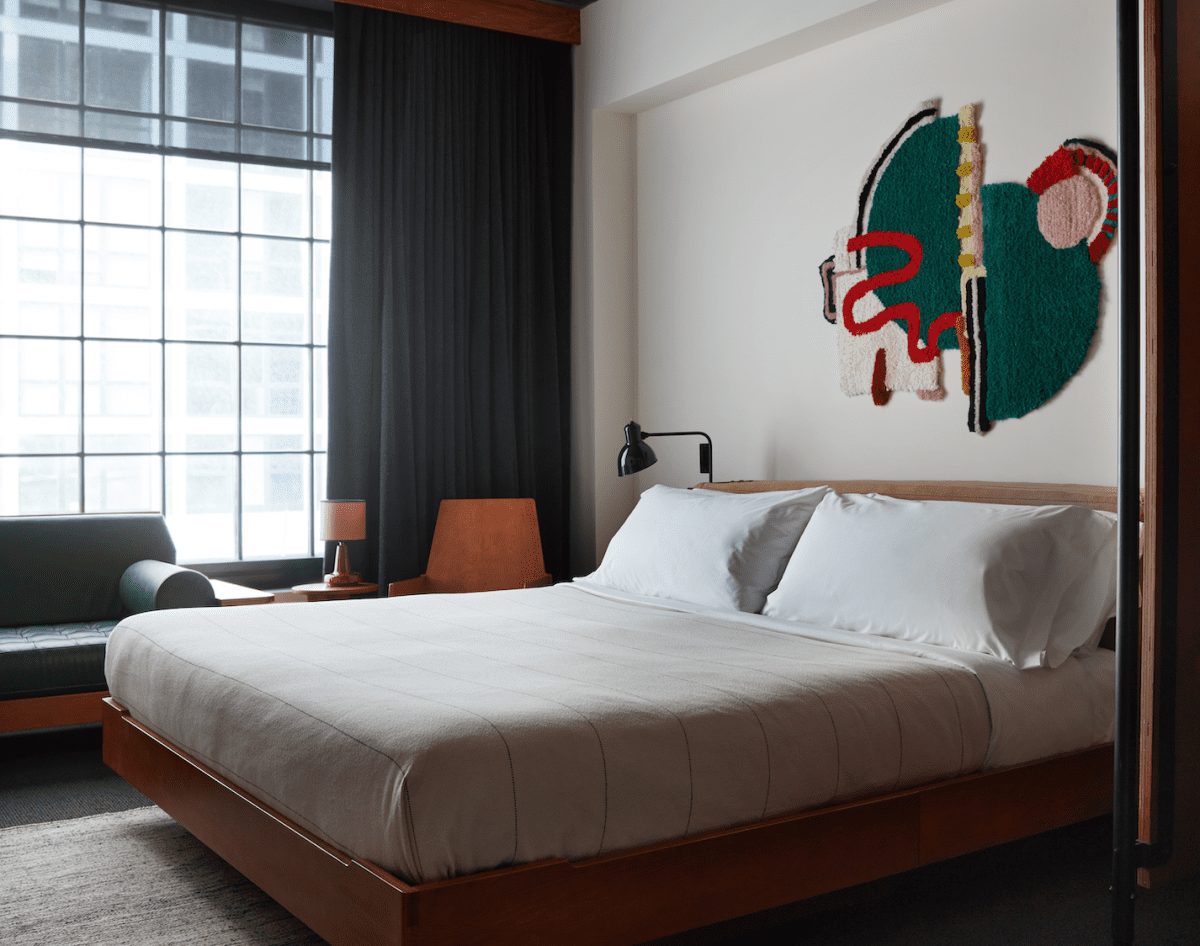 Celebrating the industrial history of its location while creating a tranquil retreat for guests, New York's upcoming hotel opening is a getaway to look forward to
Ace Hotel has become something of a byword for hip urban getaways, with eight locations currently scattered across the United States, and another in Kyoto, Japan. This spring, the latest Ace Hotel will begin welcoming guests. Set in Downtown Brooklyn, the 287-room hotel is the second New York City location and one of the largest hotels in the group.
The interiors are by long-time Ace Hotel collaborators Roman and Williams, who have taken inspiration from the rich cultural history of Brooklyn. From the street, the building emanates a soft, warm glow, giving it what the designers describe as "a magnetic and inviting quality". This warmth is echoed in the material palette, with a welcoming lobby clad in Douglas fir panelling.
"The main lobby acts as a public square and is an extension of the street life surrounding the building, creating a hub of activity that is inviting to both guests and locals alike," say the design duo. "It is a place of community, creativity and commerce."
In keeping with this approach, the guest rooms offer a tranquil retreat from the busy urban setting. As in the lobby, walls are clad in Douglas fir timber panelling, while deep green cork flooring gives the rooms a cosy, down-to-earth feel. In a nod to the quintessentially industrial nature of Brooklyn, the bathrooms feature utilitarian cement tiles.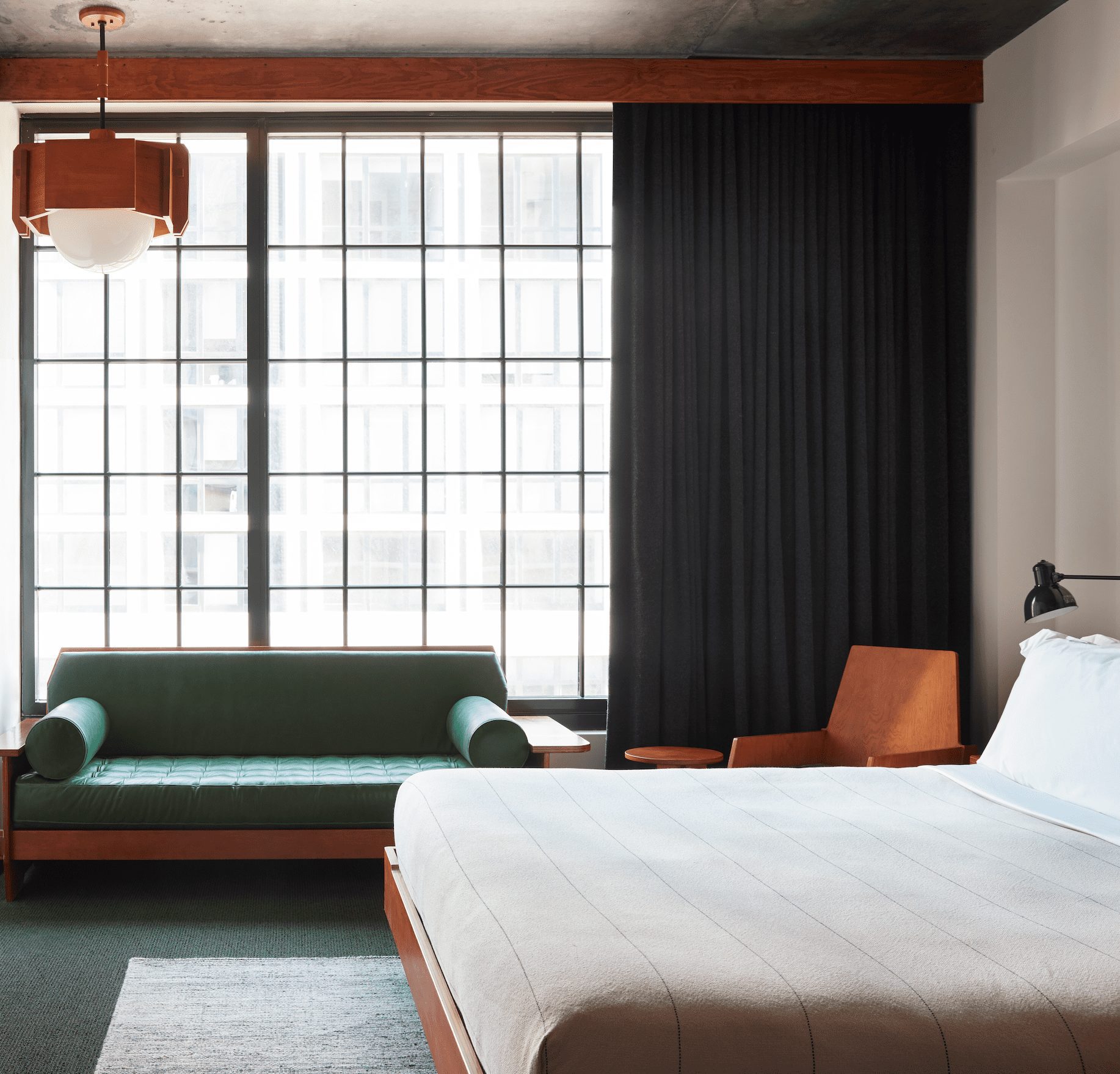 Windows with divided lights frame views of Brooklyn, Manhattan, Staten Island and the Statue of Liberty and evoke a sense of calm. This serene atmosphere is enhanced with carefully curated furniture, and "creature comforts" that inspire creativity abound – think small collections of lifestyle magazines and vinyl, guitars, turntables, and convenient work surfaces. "The use of art, patterns, and contours both in the interior and architecture creates a contrast and contradiction which fosters an artistic spirit," explain Roman and Williams.
The Ace Brooklyn has been in the works for several years, and in that time the city has been constantly evolving. "That's exactly the spirit we've worked to mirror in every corner of our new home," reveals Brad Wilson, President of the Ace Hotel Group. "We're lucky enough to have landed at the junction of so many rich and inspiring neighbourhoods and hope to provide a new and inviting sense of place for our guests and neighbours to call home."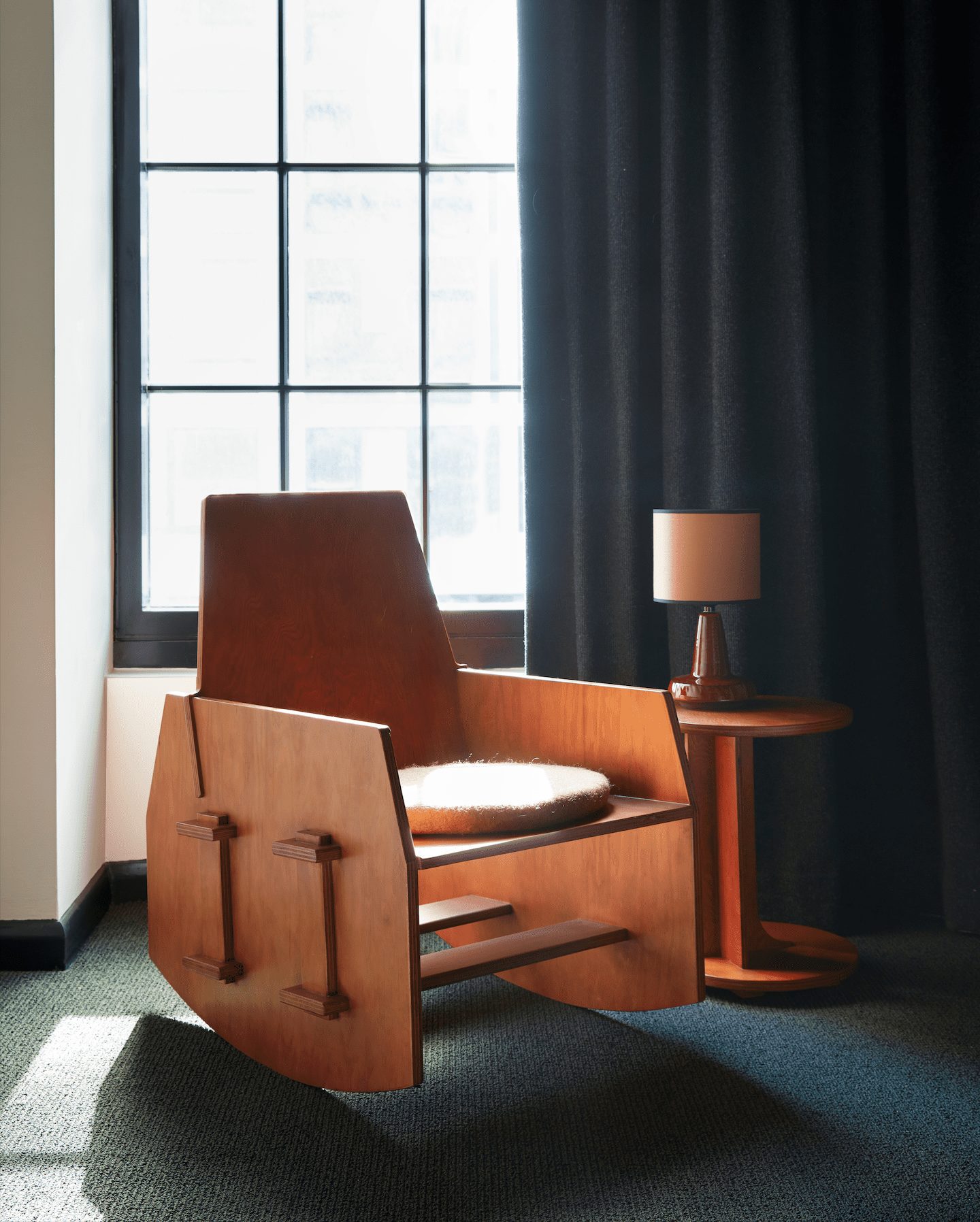 For more information visit acehotel.com
All images by Stephen Kent Johnson
An earlier version of this article misstated in the title that Ace Hotel Brooklyn is already open. Ace Hotel Brooklyn will be opening late spring 2021, and has not been opened yet.