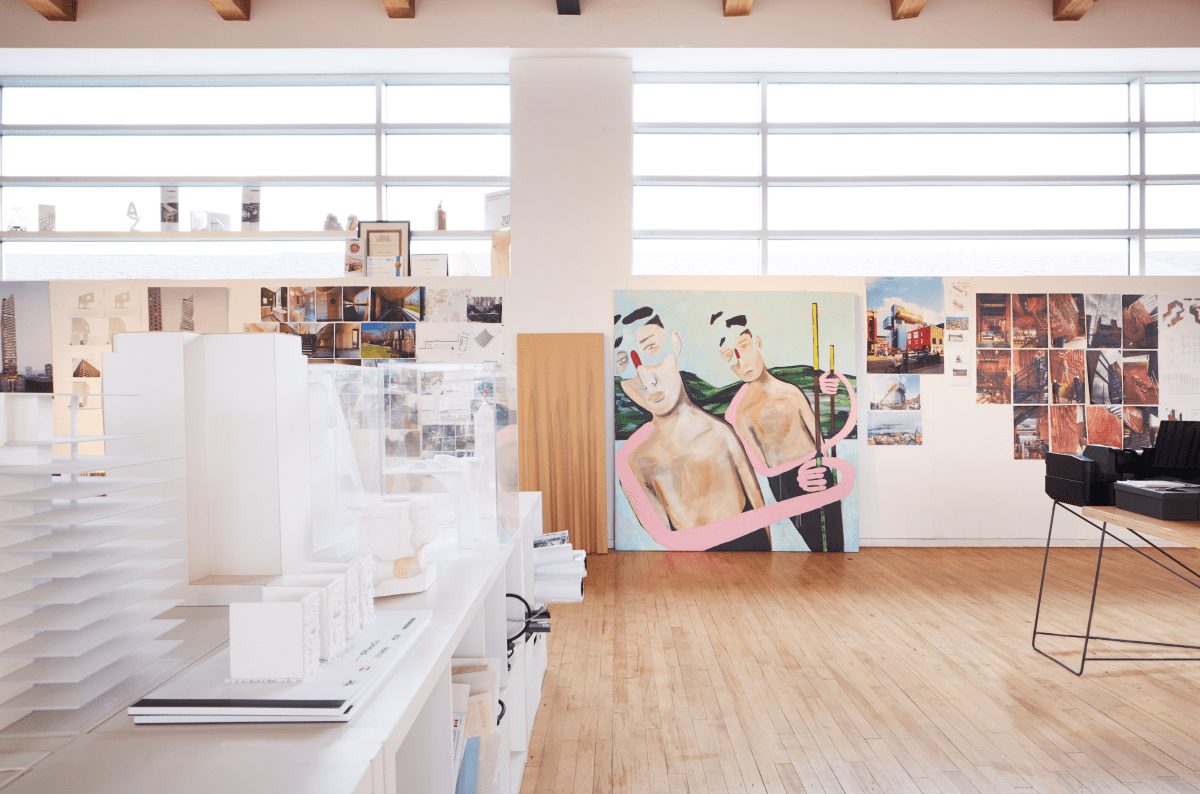 Contemporary, open and light-filled, the practice has turned its studio into a minimalist haven
Known for its collective and innovative approach to work, Partisans' new studio is designed to communicate the firm's story. By weaving its values – defined by collaboration, experimentation and unity – into the fabric of the practice's workplace design, the new space is a living embodiment of Partisans.
Since its founding 9 years ago, Partisans has defined itself by a united ethos from the very beginning. This has allowed the firm to create a sense of community spirit over the years by building a close-knit community of architects, interior designers and researchers, as well as storytellers, entrepreneurs, builders and cultural enthusiasts.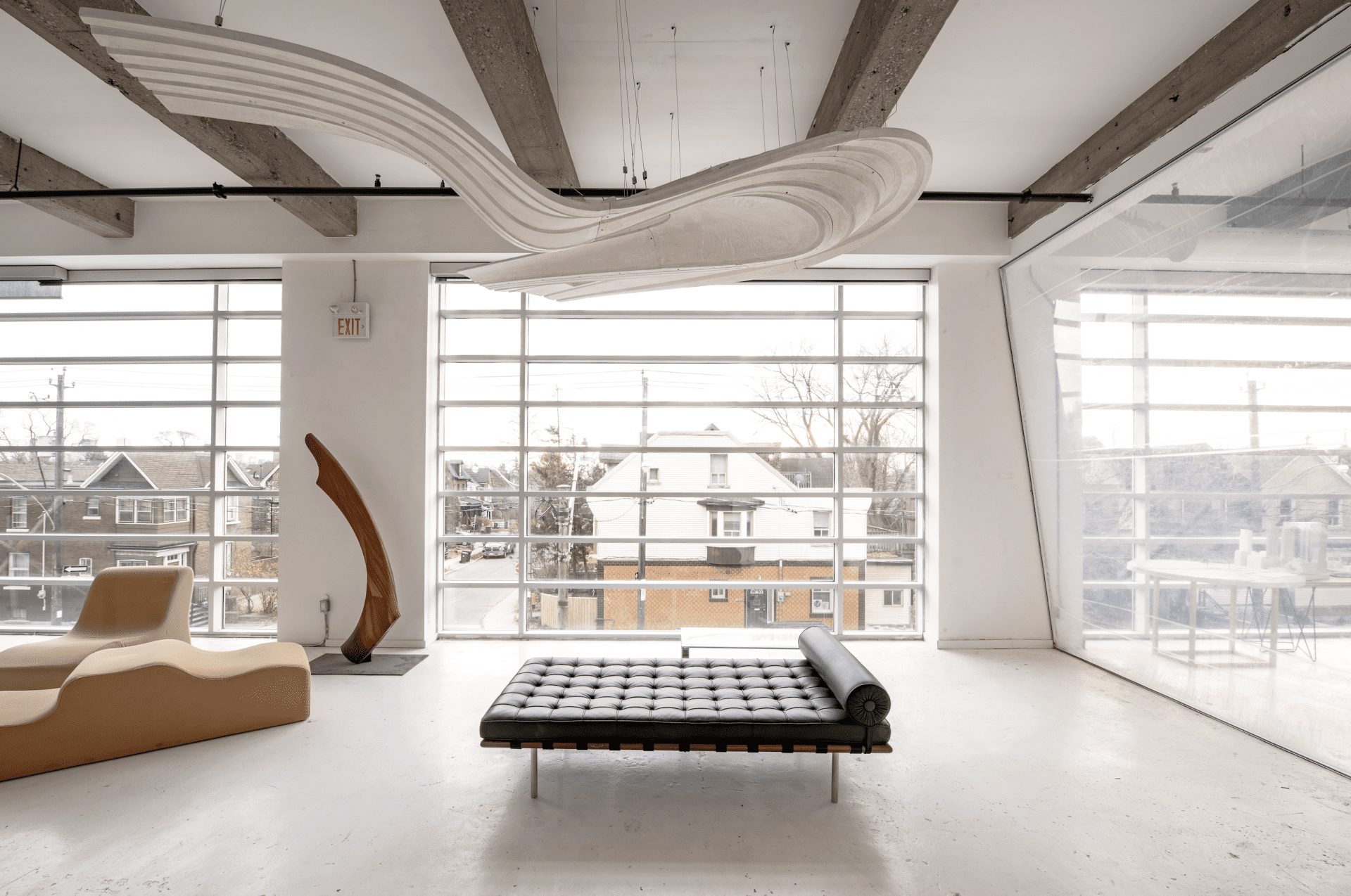 The 11,000 sq ft headquarters, located in Toronto's west end in the Geary Corridor, is housed inside a former gear and machine factory, which belongs to the city's old industrial neighbourhood. Populated by a younger crowd, the west end of the city now boasts a thriving arts and music scene, as well as some of Toronto's newest hip restaurants, bars, and breweries.
With ample room for experimenting, manufacturing, and group meetings, the vibrant studio allows Partisans to grow to over 100 employees. In addition to four meeting rooms, and 40 desks, an additional 1,500 sq ft is dedicated to the workshop, research and in-house development, including a 3D printing room, an archive and material library.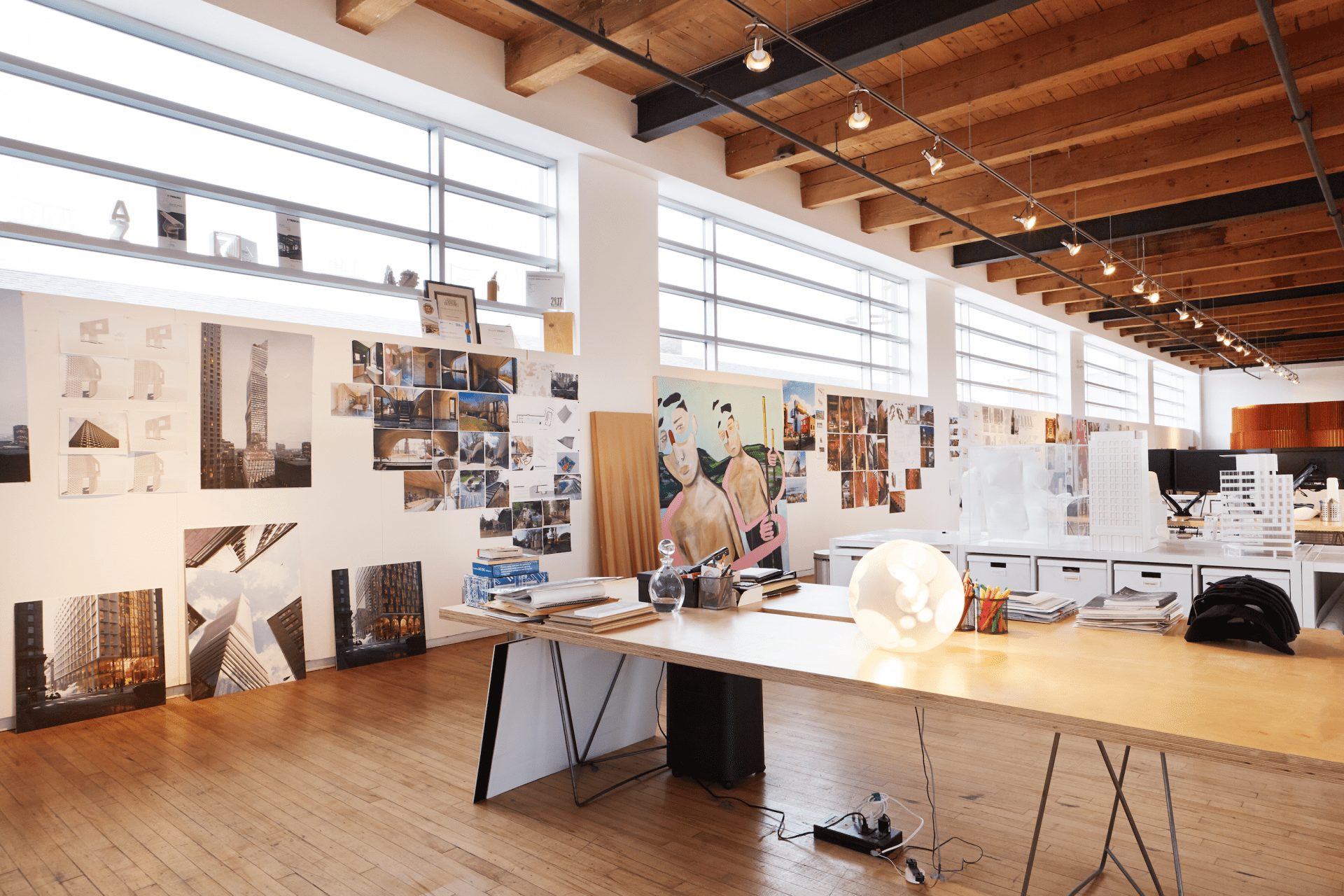 Plenty of social space was key to the firm who often generates ideas through group brainstorms and lively debate. As such, the studio's state-of-the-art-kitchen by cabinet manufacturer AyA Kitchens, features a 22 -foot-long island that's ideal for group gatherings over food and drinks.
Furthermore, the kitchen also showcases Partisans' Cubey System that debuted at IDS and won best in show back in 2017. The design – based on an open-shelving system – is transparent and low impact with just 18 inch dimensions to save space.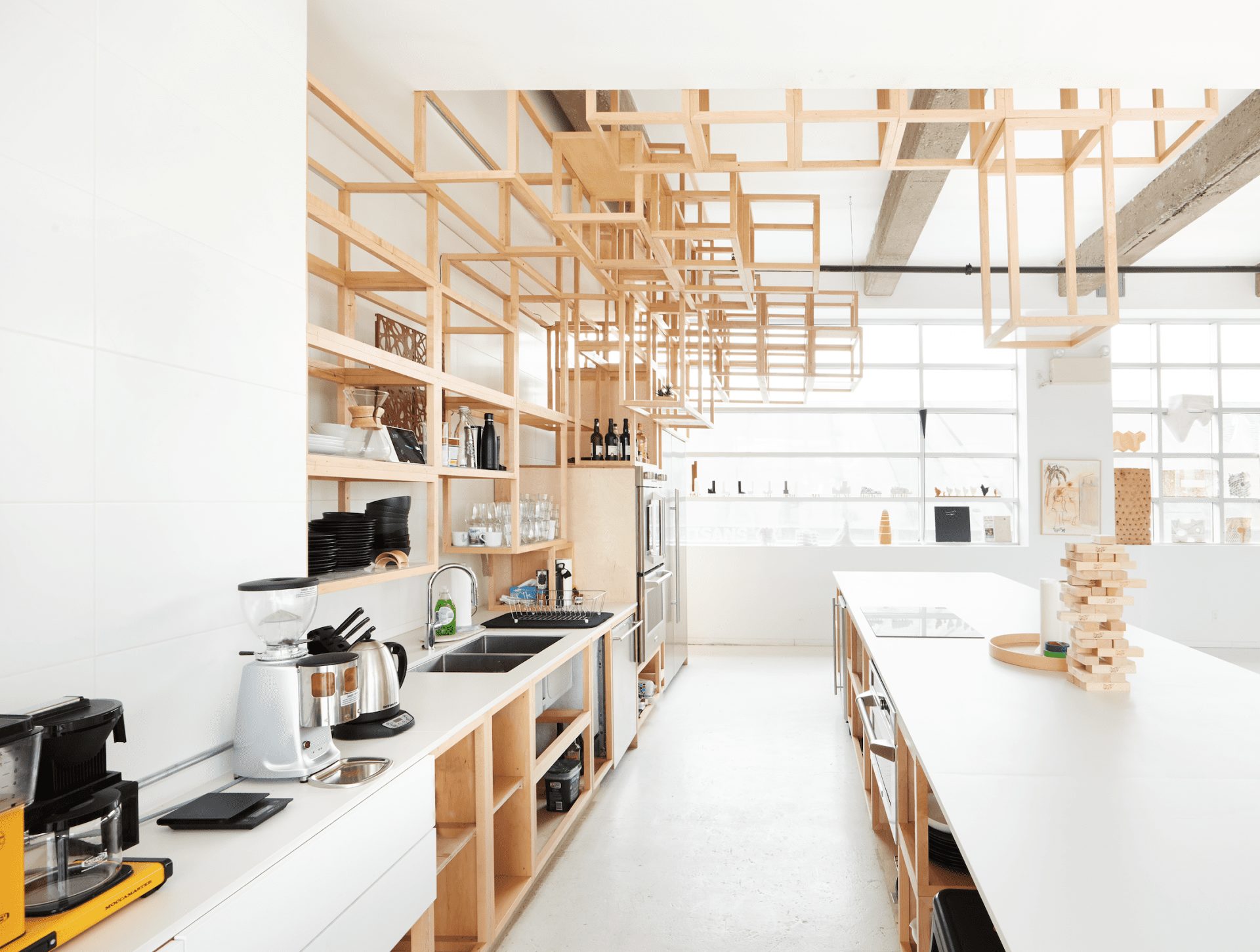 Elsewhere, mid-century pieces are dotted throughout, while a light colour palette, creates on open and airy feeling but also allows the various prototypes, sketches, and art embellishing the walls to be the focal point of the space. Drawing inspiration from objects of art and beauty alike to find inspiration, Partisans has continued to support Toronto's local arts scene.
As such, the space features work by well-known artists including Kent Monkman, Curtis Santiago, Erin Armstrong, and Scott Macfarldand, to name a few, some of whom have used the space in an ad-hoc residency style offered by the studio. With that, Partisans has offered part of the studio to Maffeis, an engineering firm out of Italy who they collaborate with.
What's more, and true to Partisans' eco-friendly approach in architecture, the firm encourages biking to work by offering private unisex bathrooms that feature showers and changing-rooms. Dogs are welcome too and get the chance to relax in the custom-designed wooden bubble prototype, made originally for Pepsi.
Both an expression of the firm's ethos and those who work there, Partisans' new studio authentically communicates the practice's values. Every design element is threaded into its story, ultimately, demonstrating why flexibility encourages workplace and employee wellbeing.
Images by Tim Melnichuk and Thomas Bollmann