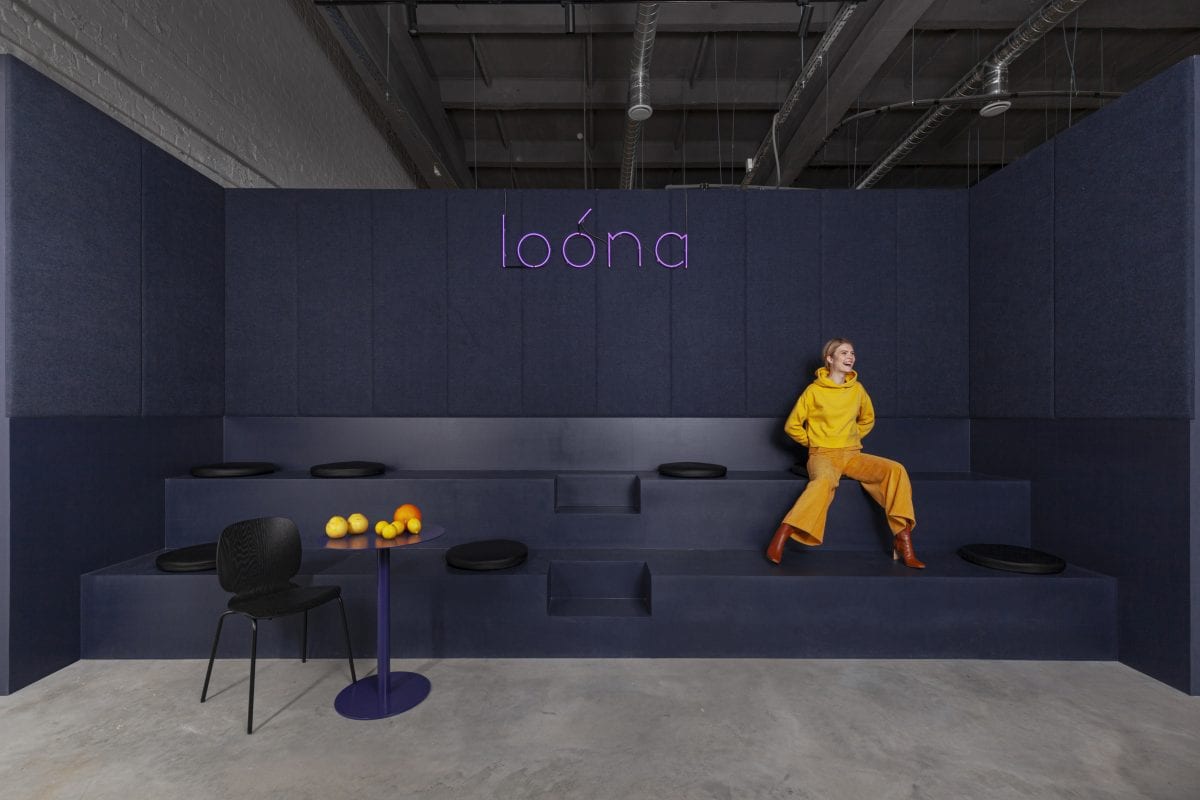 The Minsk-based architecture firm designed a new office for Loona, outfitted with sleek lines and pops of colour
Set in the Belarusian capital of Minsk, Studio 11′s latest project for Loona, a 325 sq m office, marries industrial aesthetics with a playful touch.
The interior is a modern open-plan space centred around a system of wooden dividers and plants. Designed to give employees more privacy, the workspace is organised into two main areas as to reflect the company's organisational structure and departments.
A blueberry-hued amphitheatre, meanwhile, stands out as the main feature of the minimalist workspace. The agile seating solution can be used either as a lunch spot, or alternatively, be transformed into a more contemporary conference setting seating up to 20 people.
Proving that the way people use office space is evolving, Loona's agile interiors demonstrate how employers are moving away from the idea of their staff working at the same desk for the entire working day. Instead, more companies are implementing more flexible ways of working that promise to keep staff safe by maintaining proper social distancing requirements.
Meeting rooms feature a sharp geometric ceiling, as well as rich history, with the location being a former workshop where wood was dried. The space comes to life with RGB lighting, creating an ultra-bright LED glow inside of fluorescent greens and splashes of vivid pinks in other rooms.
With wall-mounted metal grids and raw elements like concrete and exposed brick work, Loona's industrial shell is softened by biophilia and an earthy colour palette. Warm woods and carefully chosen fabrics and materials like leather, create a space that doesn't feel stark, but rather inviting and homely.
All photographs courtesy of Aleksandra Kononchenko