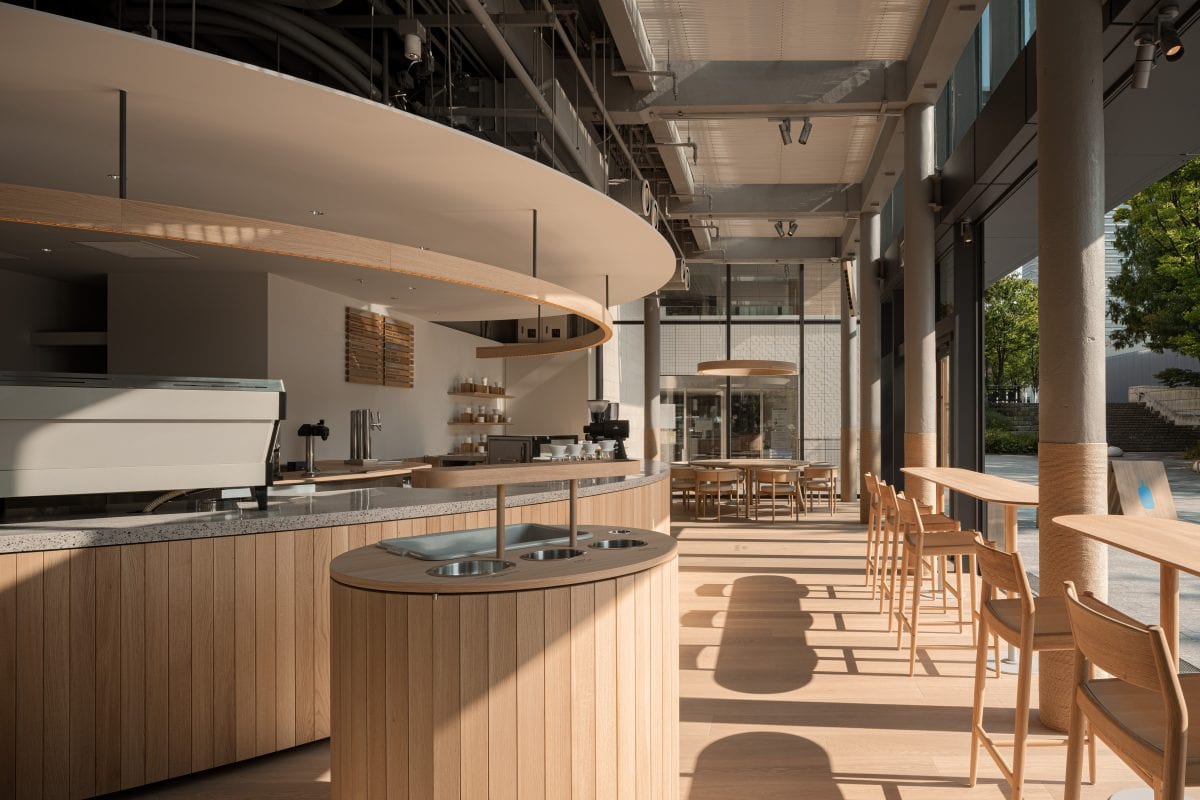 Custom wood seating created for this Japanese branch of the specialty café will also be retailed through the brand's website
Located at the heart of Minatomirai Park, Yokohama, the new Blue Bottle Coffee café is a collaboration between Tokyo design studio Keiji Ashizawa and Copenhagen-based Norm Architects.
The partnership, rooted in a mutual aesthetic and admiration for nature that is evident in both Japanese and Danish design, has resulted in a modern, glass-walled coffee shop with curves and natural timber at the core of its vernacular.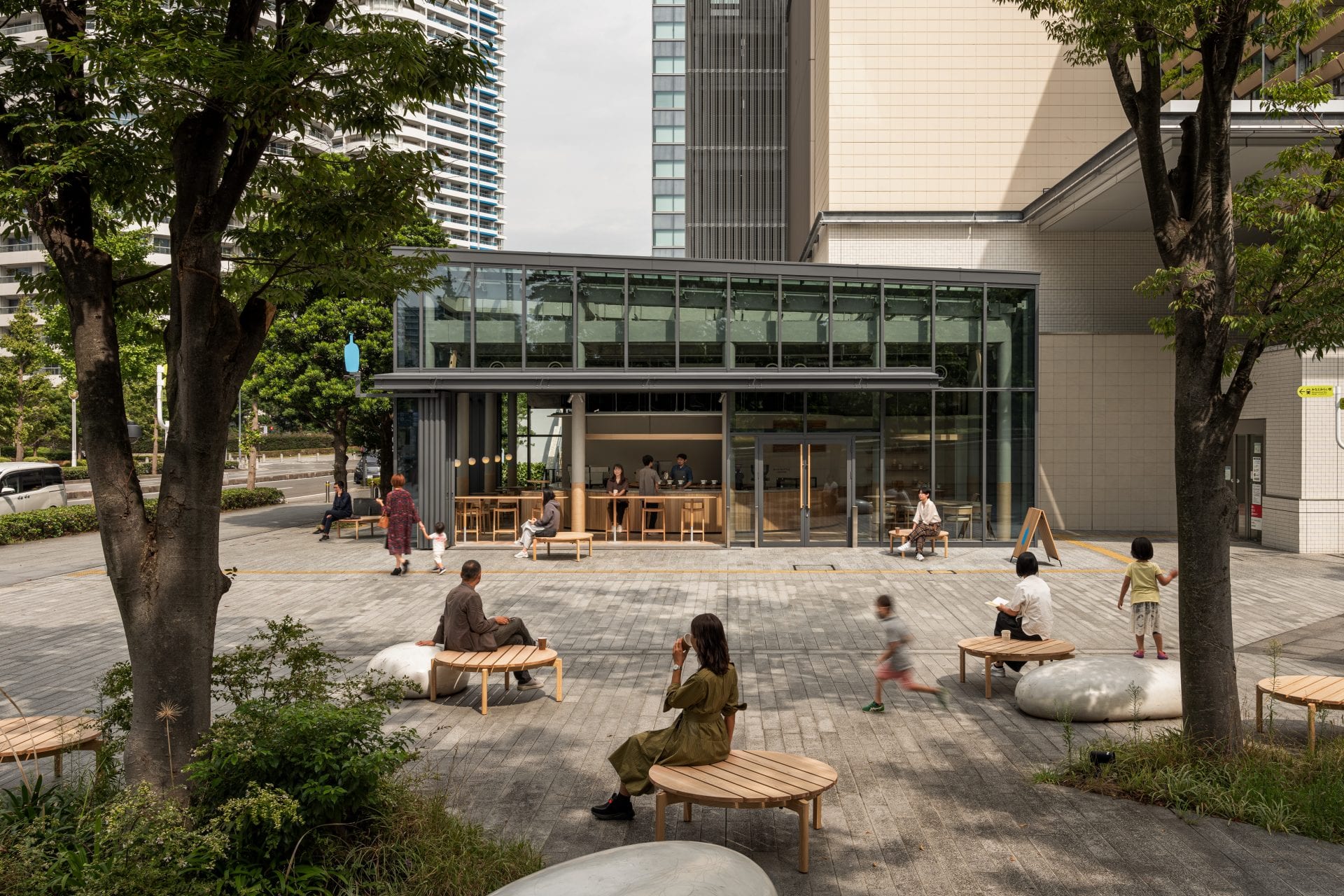 "We have aimed to create an atmosphere which welcomes the local community by mainly using wood, inspired by the park located by the Blue Bottle Coffee Minatomirai," says designer Keiji Ashizawa. "The building which acts as the main character of the park, provides the feeling of kindness of the natural materials in the industrial looking landscape."
A curved bar sits at the centre of the space which, alongside the flooring and the furniture, is a pale timber to contrast and warm the industrial concrete setting. Supporting columns are wrapped in paper yarns to further soften their impact, while large timber ring lights are suspended from the ceiling.
As part of the collaboration for US and Asia-based chain Blue Bottle Coffee, the architecture and design studios also partnered with Karimoku – Japan's leading manufacturer of wooden furniture, to create all-bespoke pieces for the project. These custom designs draw on the natural references of the park surrounding the coffee shop and all use wood to add to the warm and inviting atmosphere imagined for the space.
However, these pieces won't only be limited to those visiting Blue Bottle for their morning caffeine fix – as part of Karimoku Case Study, a selection of pieces will also be available for purchase, with initial pre-orders through the Blue Bottle Coffee website, widening the brand's horizons and taking aim at a design-conscious audience.
Karimoku's Case Study is a unique concept that brings bespoke furniture design to life based on individual projects – a concept already explored through a previous collaboration between Norm Architects and Keiji Ashizawa Design.
There are also Blue Bottle Coffee cafés in Tokyo, Kyoto and Kobe within Japan.
Photographs by Tomooki Kengaku