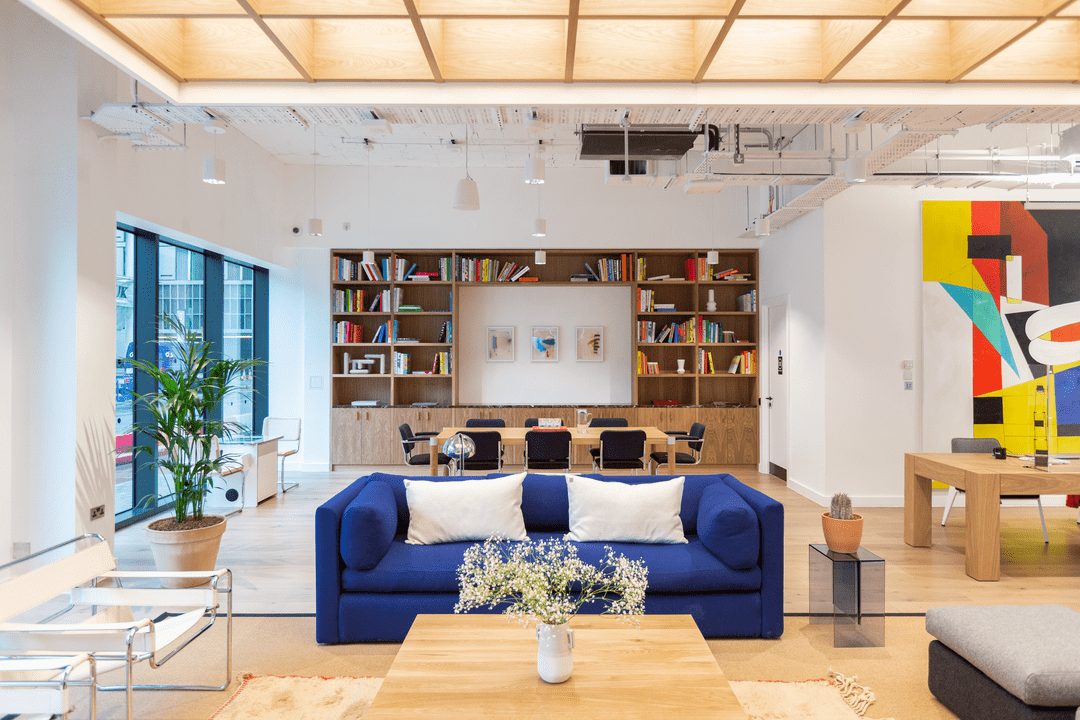 Head of International Design Studio at WeWork, Franquibel Lima, shares his thoughts on what the office should look like now
Across the globe, working trends and habits that were almost embedded in have been transformed since the start of the pandemic. Traditional HQs and 5 days-a-week commutes are long gone. Now, with hybrid working here to stay and visits to the office becoming more intentional, organisations must reimagine the purpose of their office and adapt its design to meet the evolving criteria of the workplace; one that focuses on collaboration, comfort and convenience.
Working from home over the past 18 months has had its perks. Most notably, workers have enjoyed spending more time with their loved ones and less time commuting. Despite this, many employees across the UK (and globally) have missed the opportunity to connect with their colleagues in-person. With this in mind, it's clear that the value of the office remains intact, but visits might become less frequent – with employees splitting their time between home and the office.
A recent Harvard Business School study found that 61% of respondents (employees) would ideally like to visit the office 2-3 days a week, and we have found that many of our members are planning their trips based on collaborative work and social interaction, alongside focused work that may not be possible at home. This shift in expectation must also be considered when reimagining the new office.
As organisations move towards a hybrid model and become more distributed and remote, in-person time becomes more valuable and scarce. Working from a physical office will demand more purposeful spaces to support a new normal for working, and so employers must adapt and enhance their workspace to accommodate. Open plan areas that cater to 1-1 catch ups, larger team brainstorms and quiet corners for individual work are critical.
Read more: How do you successfully implement a hybrid working model?
At WeWork, we harnessed our flexible offering to introduce Collaboration Hubs – redesigning existing space to maximise productivity and connectivity through purpose-driven and activity-based work areas. From focus areas which include sit/stand desks to active areas which include formal meeting areas, sprint and presentation space as well as break out space to spark conversation, employers must deliver on what employees now need from the office. More flexible space that adheres to varying working styles and needs is here to stay.
There is no denying that working from home has provided more convenience for employees than ever before, and working in a familiar environment has also proven to be a major plus for many. With this in mind, employers must aim to create a seamless experience for employees when they return to the office; prioritising usability and comfort.
Companies should consider giving a softer feel to some spaces with alternative seating arrangements like sofas and armchairs, with soft furnishings and warm lighting, which are great additions to break out areas for a relaxed setting. At WeWork, we configure our workspace layouts based on how our members use the space. Our design teams also harness elements such as fenestrations that allow natural light to meet warm materials and colours, contributing to our members feeling welcome and relaxed when visiting.
There has never been a more pivotal time for redefining the office to meet both business and employee needs. The pandemic has deepened the crossover between home and the office. The new workplace must be designed to foster collaboration while creating a relaxed, familiar and comfortable working environment to meet new employee expectations in this new era.
Image courtesy of WeWork (120 Moorgate, London, WeWork)