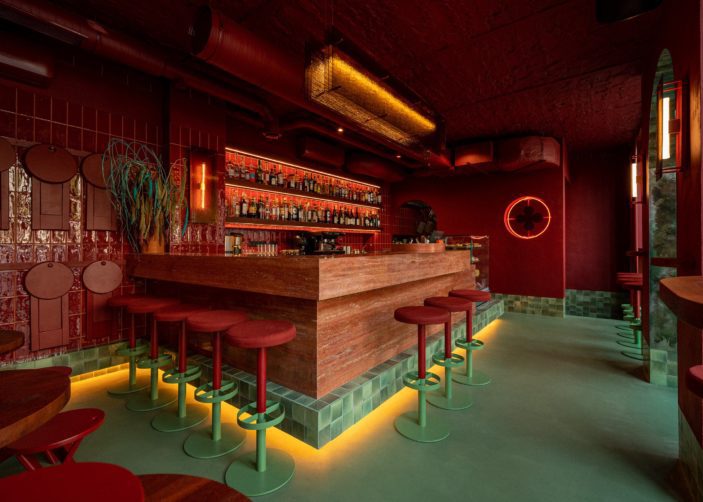 All Right Warsaw: Va Bene Cicchetti is a playful bar by Noke Architects that evokes the dramatic acqua alta (high tide) of Venice in Warsaw
Venice isn't known as the 'floating city' for nothing. Criss-crossed by 150 canals, it is essentially an archipelago of 117 tiny islets connected by hundreds of picturesque bridges – and there are few more Venetian experiences than dining in the city as floodwaters cover streets and piazzas during the acqua alta (high tide). It was this experience that Noke Architects wanted to capture when designing the interiors of the new Va Bene Cicchetti bar in Warsaw, Poland.
"Venice is easy to imagine, but live it is something completely unique – the biggest challenge was to bring this experience to Va Bene Cicchetti," says Piotr Maciaszek, partner at Noke Architects. "We were inspired by Venetian eateries that stay open during periods of acqua alta and are architecturally adapted to these particular conditions."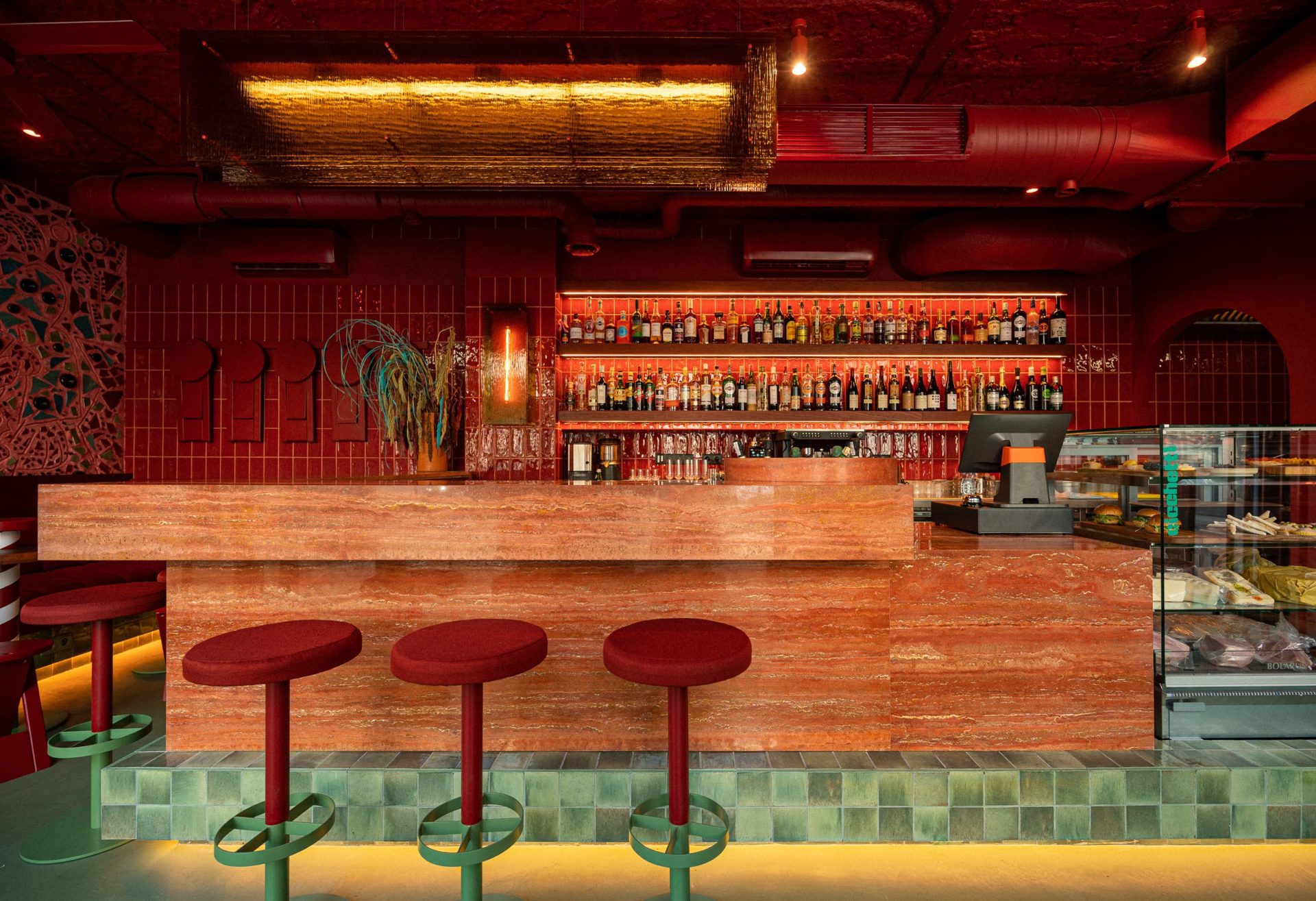 To achieve this vision, the architects created a dramatic red interior that seemingly floats atop sea-green flooring and tiled skirting. The red and golden tones of the interior echo the colours of the Venetian flag, with a red travertine bar, neon red signage and hand-glazed wall tiles. The base of each vertical surface is clad in green tiles, and even the barstools and table legs are playfully split into contrasting parts as if immersed in the imaginary waters.
In keeping with this thematic approach, objects relating to Venice and the surrounding region are found throughout the interior – from the antique mirrors that line the dramatically arched entrance and bespoke glass lamps, to the red-and-white-striped bar tables that resemble the pali da casada (mooring poles) that dot the canals of Venice. Even the bathrooms are a fun evocation of the classic gondoliers' outfits, with monochromatic striped walls and red ceilings.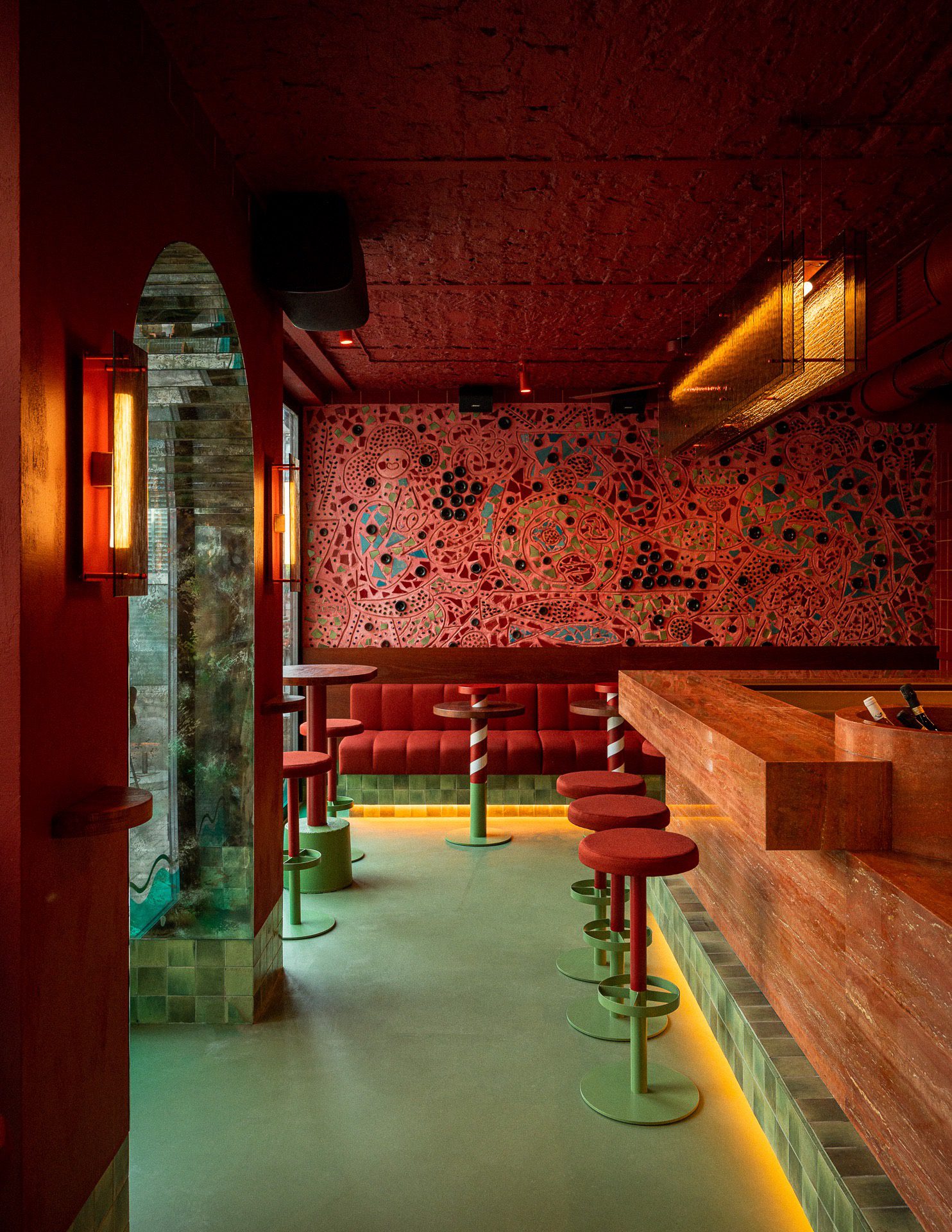 Behind the bar is a spectacular mosaic depicting a convivial scene of people enjoying cicchetti (Venetian tapas), including the owners of Va Bene Cicchetti, Agata and Emanuele, and their pet poodle Koko. Crafted from upcycled glass panes from a Venetian Murano glass factory, fragments of wine bottles from the owners' first restaurant in Warsaw's Powiśle neighbourhood, and ceramic offcuts from the construction, it's a nod not only to Venice but also the local tradition of mosaics in Warsaw. "We came up with the idea to use mini pieces of Venice as the building blocks of our artwork," explains Maciaszek.
Va Bene Cicchetti, however, is much more than an interiors project. Noke Architects was also involved in developing the visual identity in collaboration with Polish illustrator and graphic designer Ola Niepsuj. "We wanted the collaboration with Ola to not just be a single commission, but a broader exchange of ideas and inspiration," says Karol Pasternak, partner at Noke Architects. "We knew that she would know how to materialise the spirit we wanted to convey."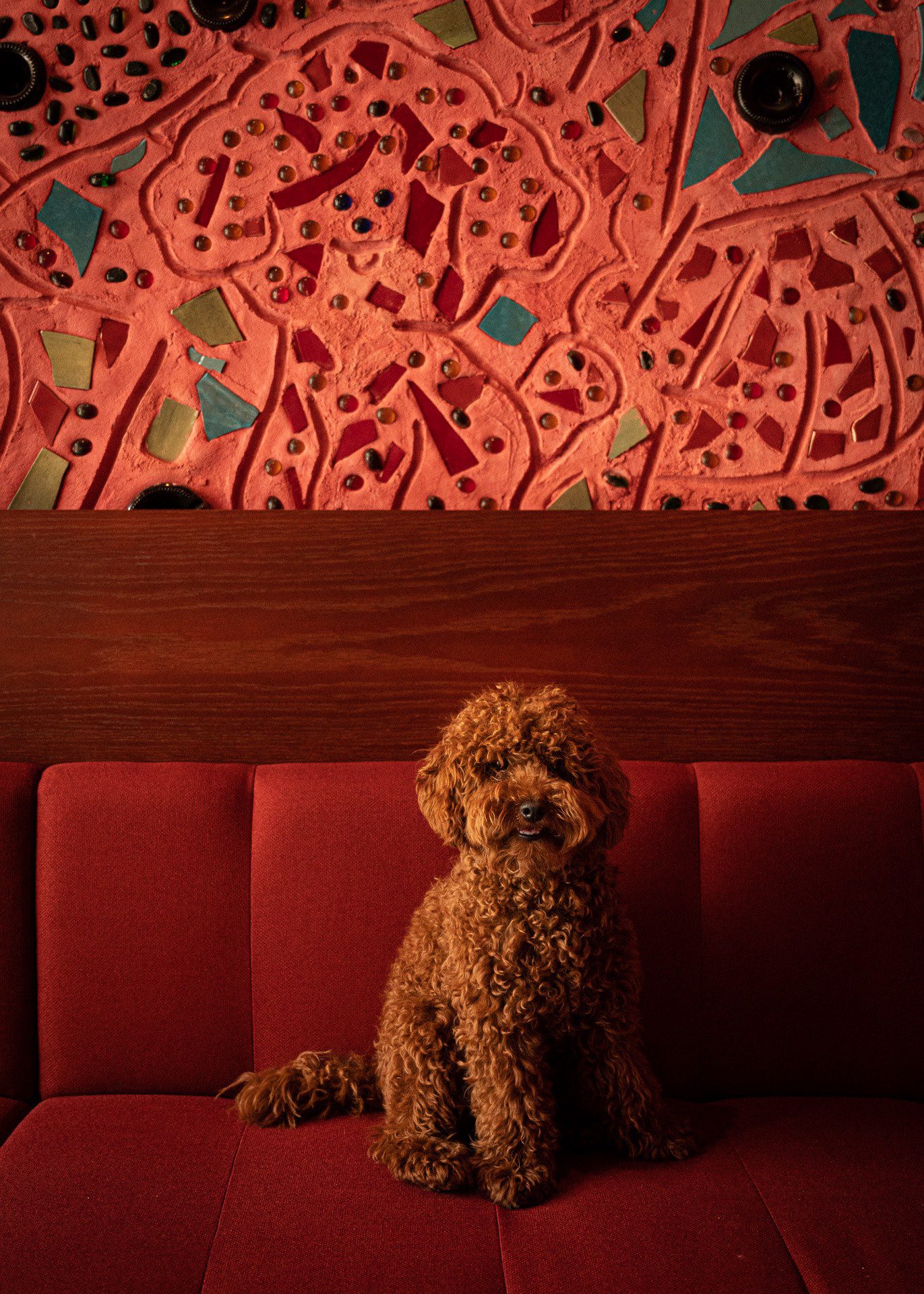 The resulting winged lion logo evokes the lion of Saint Mark, a common motif that has been found throughout Venice for thousands of years. The simple, abstracted form is instantly recognisable – whether in glowing neon above the entrance, as an enormous brass doorknob, or printed delicately on glassware – and shares the same graphic design language as iconic Italian heritage brands.
"Venice is a temple of art – both contemporary and Renaissance," says Pasternak. "We wanted to create a space for dialogue and exchange of ideas, a meeting point for the worlds of architecture, culture and art."
As featured in OnOffice 161, Winter 2022. Read a digital version of the issue for free here
Images by Piotr Maciaszek & Małgosia Minta